It had to come sooner or later. The boat is tucked away all clean and covered for the winter and we've now turned our attention to winter pastimes that probably don't require a shuttle driver.
It's easy to hang it all up for the winter but, like winter fishing, the boating can live on as long as there is enough water to float, and the river remains ice free. I did this several times in the late fall and early winter last year and often we were rewarded with an entire stretch of river to ourselves for the day.
As the saying goes "There's no such thing as bad weather, just bad gear."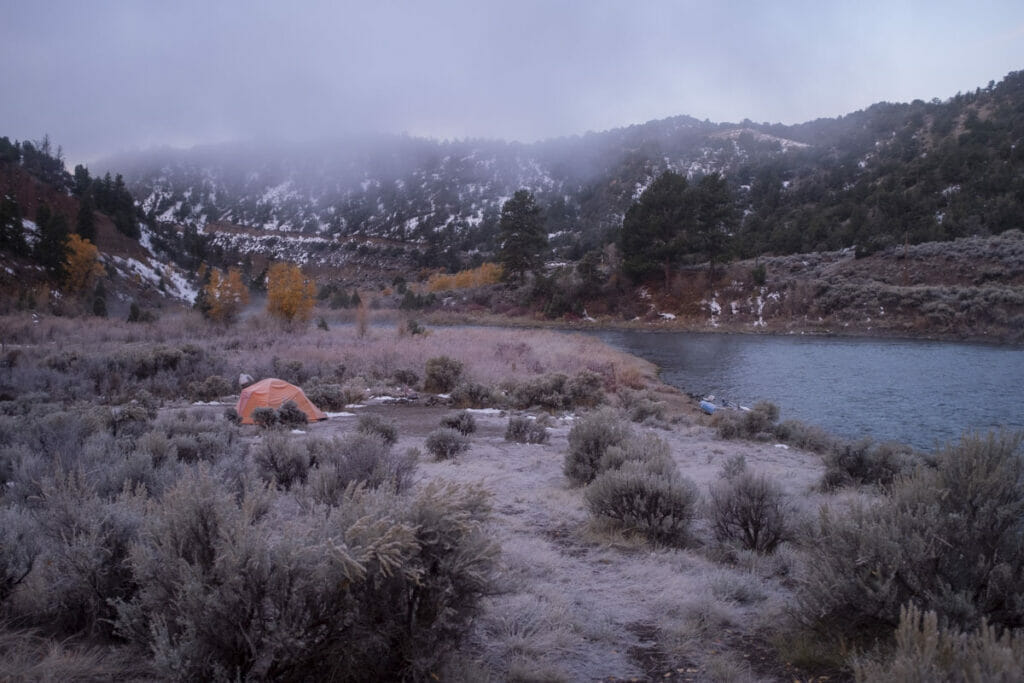 These words often resonate with me as a reminder that just because the weather is not ideal doesn't mean, if you're properly prepared, you can't still have tons of fun.
With that I'll hit you with my top five items to put on your wish list for cold weather boating.
Good gloves/handwarmers – I like these simple neoprene gloves from NRS because my hands don't sweat too much in them and I can still use the fingers to operate my cameras while on the river. Handwarmers are a simple tool that can be used in a pocket or mitten to keep your extremities functioning.
Waders – Typically, I don't wear waders in a boat much but in the colder months they're a lifesaver. Make sure to have a good wading belt on the off chance you fall and take on water.
Lava Box/Firepan – My colleague, Tim Romano, suggests the Lava Box as a quick way to pull over and warm up in the winter. It's constructed from a simple ammo can and is powered by propane to keep you warm on the coldest days. Stay tuned for a further review on this little gadget.
Jetboil/Backpacking stove – When you pull over to warm up it's often nice to make a cup of hot coffee or tea for you or your guests. When I boat with kids in the winter, I often will use this to heat up water for a cup of noodles as well. Warm lunches often bring people back to life in the winter.
Umbrella/Tarp  – The lifesaving magic of having a quick shelter is not to be taken lightly. If the snow or cold rain starts coming down, you won't want to be without some sort of shelter. Trust me.