Know the number one factor that turns a zinger fly cast into a clunker. 
Don't feel bad. All of us have at least one flaw in our casting strokes.
But there's one flaw that can turn an otherwise great cast into a dud. The bad news is that most people who make this mistake don't realize they're doing it (especially when they're all excited and casting at rising trout). The good news is it's so simple to fix, all you must do is start consciously thinking about it, and the problem gets solved in minutes.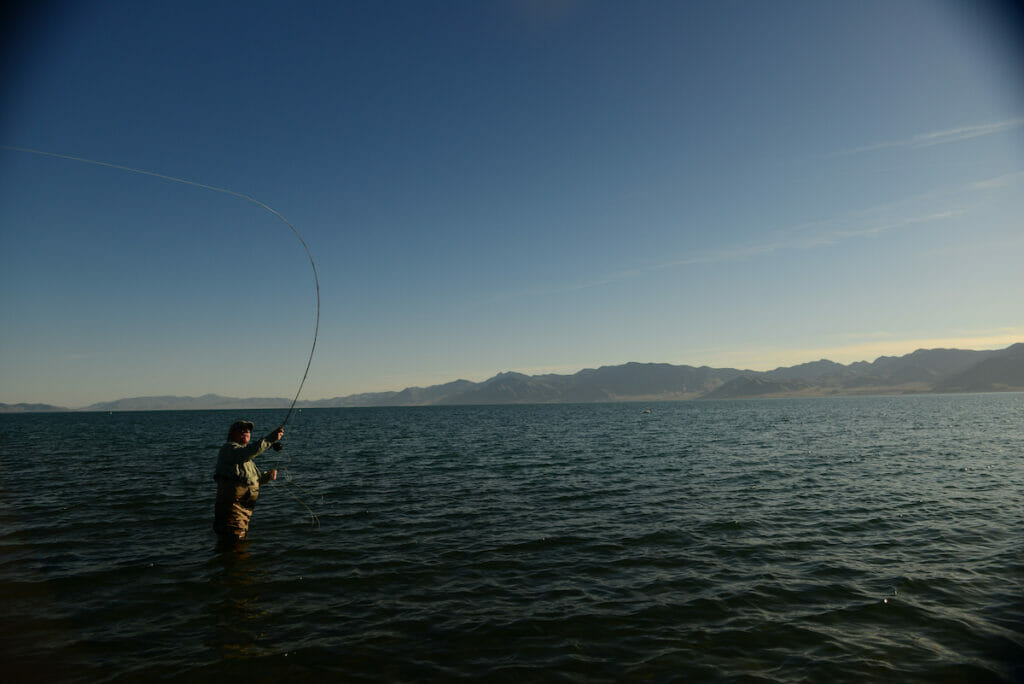 I'm talking about dropping the tip of the rod at the end of the cast. Many people can form a tight loop and cover the relatively short distances needed to catch trout. (Sixty feet is often overkill, and most trout get caught with accurate casts between 20 and 40 feet, often less). But for some reason, when it's time to drop they fly in the bucket, some of the best anglers I know slip into the nasty habit of throwing the tip of the rod toward the water. Perfect false casts… then all the air gets let out of the balloon at the end.
I guess that might be a natural reaction. Point at the fish! But I'm telling you, you need to stop the rod at least a few feet above the waterline, and trust that the leader and tippet will straighten out and deliver the fly on your behalf. Every time.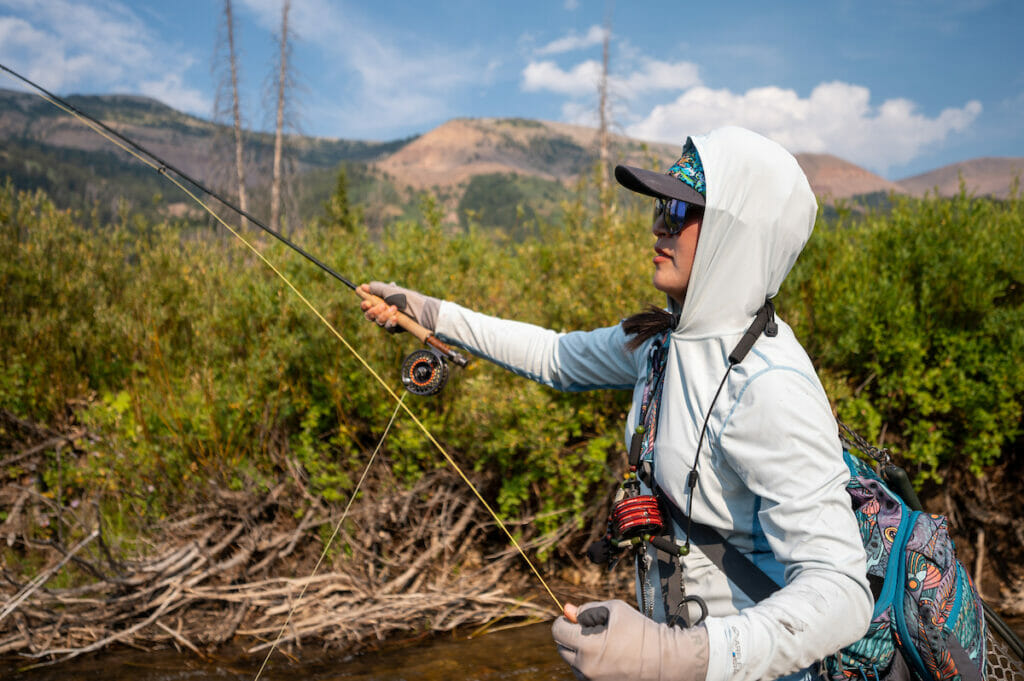 Stop the rod high at the end of your forward stroke. Then let everything fall. If your fly lands in the wrong place, let it drift out and cast again. Don't ruin all the good work you've done with a lazy, fluttery, fumbling fluff of a forward cast at the end of it all, or you're going to make an open loop, lose accuracy, and probably come up several feet short. Respect those loops and finish the job! Control your destiny with a good, crisp final cast that stops above the waterline and those mushy, slushy frustratingly inaccurate casts will suddenly go away.
–K. Deeter (Adapted from The Little Black Book of Fly Fishing, Skyhorse Press)