Editor's note: The following is excerpted from the new book, "Catching Yellowstone's Wild Trout: A Fly-fishing History and Guide," by Chris Hunt, Trout Unlimited's national digital director. The book, endorsed by TU, is available for pre-order now, and hits shelves on June 17.
Several of today's iconic fisheries in Yellowstone National Park are only fisheries thanks to the graces of the U.S. Army, which managed the park from 1886 until 1918.
The army was called in to manage the park, largely because Yellowstone's unique geologic and environmental resources were under attack from opportunists—its wildlife was poached, hot springs were used as laundry facilities for tourist encampments, archaeological and unique geological relics were removed, and so forth.
Without funding from Congress to protect the park's resources, the job
fell to the Army. And, in the park's early years, there was a desire on the part of the park's European American administrators to enhance the fishing in Yellowstone. In fact, Captain Frazier Boutelle, who managed the park from 1888 to 1891, was quoted as saying, "I hope to see all of these waters so stocked that the pleasure-seeker in the Park can enjoy fine fishing within a few rods of any hotel or camp."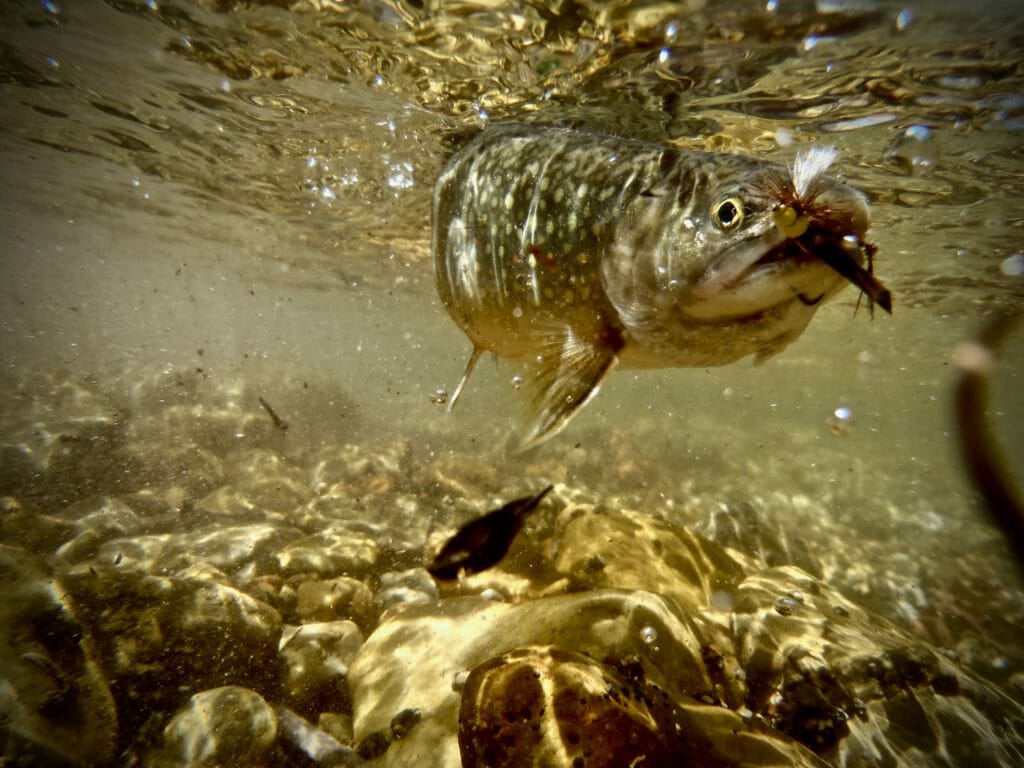 The army and the U.S. Fish Commission (which later became the U.S. Fish and Wildlife Service) set about trying to meet that goal, with generally successful results. Remember, not much, if anything, was known about
Yellowstone's native trout—cutthroat trout, whitefish and grayling—and,
in fact, these fish were often viewed with disdain. One of the early—and,
thankfully, unsuccessful—efforts to stock nonnative fish in the park was
when, in 1908 and 1909, a total of twelve thousand landlocked Atlantic
salmon were introduced in Yellowstone Lake. Another two thousand salmon were introduced to Duck Lake in 1909. Landlocked Atlantic salmon depend on forage fish for their diet—that's largely a missing element in Yellowstone, as there aren't really large schools of baitfish in any of the park's lakes. This could explain why, thankfully, these fish never became established.
Other unusual stocking efforts included largemouth bass, 250 of which
were planted in the Gibbon River in 1893, and another 500 were planted
in various lakes in 1896. Not surprisingly, given Yellowstone's harsh winters
and year-round cold waters, bass didn't do very well. As of 1912, they were deemed gone from the park, with a recommendation that they not be
planted again.

"This fish does not harmonize with trouts, and its predatory habits make
it an unsafe species to introduce into these waters," wrote W.C. Kendall,
an assistant with the U.S. Bureau of Fisheries, in The Fishes of Yellowstone
National Park, first published in 1914 and updated in 1921 by Hugh M.
Smith. That's certainly true—bass are, indeed, predators. But their lack
of success in Yellowstone was almost certainly due to environmental
conditions, not because they were considered undesirable, at least when
they were introduced.
The Kendall/Smith report is the first effort at detailing fish stocking in
the park, but it covers only the first forty years or so of fisheries management in Yellowstone. A second, more updated report, done by fisheries biologist John D. Varley and published in 1981 (A History of Fish Stocking Activities in Yellowstone National Park Between 1881 and 1980), is the report used today by park service biologists, and it includes stocking efforts through 1959, when all nonnative fish-stocking efforts in the park ceased.
There are other disparate records of stocking efforts in Yellowstone,
ranging from carp to yellow perch (which were discovered in 1919 in Goose
Lake near the Firehole River). As of today, all stockings, save for those of
rainbow, brown, brook and lake trout, were unsuccessful. And that's a good
thing—fishing today in Yellowstone is what it is because of the park's native
and naturalized wild trout. No nonnative trout—or any other fish, for that
matter—has been stocked in Yellowstone's waters since 1959. Further, the nonnative fish that thrive in the park today have been in Yellowstone's waters for well over a century.
Consider the following:
Rainbow trout , presumably from the McCloud River in California,
according to the Kendall/Smith report, were first stocked in Grebe Lake
in the Gibbon River drainage in 1889. The updated version of the 1914
report released in 1921 indicates that rainbows may have been introduced
above Virginia Cascade on the Gibbon as early as 1880, but that seems early, given that most other nonnative fish weren't introduced into the park for almost another decade. The Varley report claims rainbows weren't
introduced into Grebe Lake until 1909, just one of the many discrepancies
between the two reports.

Loch Leven brown trout, native to Scotland, were first stocked in 1889, when 995 fish were planted in the Firehole River above Firehole Falls.

Von Behr brown trout were first planted in 1890, when 9,800
of the German-strain browns named after Baron Lucius von Behr, the
president of the German Fishing Society, were planted in Nez Perce Creek,
a tributary to the Firehole. Von Behr brown trout were also the first browns
introduced to the United States when they were imported by a New York fish farmer in 1883.
Lake trout, native to the Great Lakes and Canada, were introduced,
according to Kendall's report, only once in the park's history. About
42,000 fish were planted in Shoshone and Lewis Lakes in 1890. (They
now thrive in Heart Lake, too.) A separate claim by Yellowstone historian Hiram Chittenden (the namesake of Chittenden Bridge over the
Yellowstone River) made in 1914 that lake trout were introduced into the Yellowstone River above Yellowstone Falls in 1890 is likely not accurate—the fish weren't observed in Yellowstone Lake until 1994.
The National Park Service reports that eastern brook trout were first
introduced into the Firehole River in 1889; Kendall's report claims they
were introduced into the Gardiner River, also in 1889. The updated version
of the 1914 report claims that the park superintendent documented brookies in Shoshone Creek, a tributary to Shoshone Lake, in 1887. Throughout the late 1800s and early 1900s, brookies were introduced into dozens of rivers and streams throughout the park. Today, they might be the most widely distributed sport fish in Yellowstone.
According to Koel, the park's lead fisheries biologist, more than 300 million fish were stocked in Yellowstone from the late 1800s through 1959. Given these introductions, one could surmise that we're lucky we have any native trout at all left in Yellowstone today.
In 2010, the National Park Service embarked on an ambitious plan to
restore native trout to their native waters within Yellowstone National Park. The park's Native Fish Conservation Plan, developed by Koel and many of his colleagues with the park service and other federal agencies, lays out a roadmap for native trout recovery in Yellowstone.
Not only does it address the ongoing effort to reduce lake trout (complete removal is likely impossible) from Yellowstone Lake, but it also addresses
other native trout and the challenges they face within the park's boundaries.
For instance, in Yellowstone's northwest corner, the native cutthroat trout
is the west slope cutthroat. For years, these fish were thought to have been
eradicated within the park, thanks mostly to nonnative trout introductions.
But two relict populations of these fish were located in very small streams within the park, and the progeny of these "rediscovered" fish are being used to reintroduce native trout to several Missouri River headwater streams inside Yellowstone.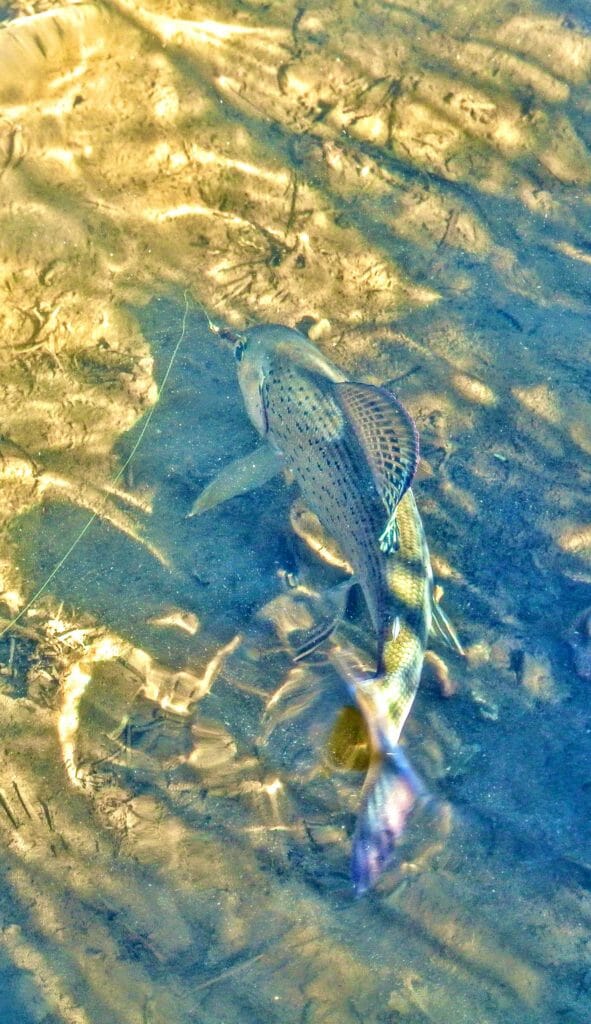 Grayling, too, were once abundant in the Gibbon, Madison, Gallatin and
lower Firehole Rivers, according to Kendall's 1914 report. Today, efforts to
reintroduce native Arctic grayling into the headwater lakes and streams of
the Gibbon and Madison Rivers, Missouri River tributaries where grayling
are native, are underway.

As Koel wrote in 2017, "Native fish cannot fulfill their ecological role in
[Yellowstone National Park] if their populations are extirpated or remain
decimated, hybridized and isolated."
That's largely the message of the Native Fish Conservation Plan. Much
of Yellowstone's ecosystem, when viewed at the thirty-thousand-foot level,
depends on trout and the ability for predators to get to them. While some
introduced trout can, for the most part, fulfill the role of the native trout
they've replaced—an osprey or a mink will eat a brown trout, just as it will
eat a cutthroat trout—that's not true in every situation. A healthy, intact
fishery with a robust presence of native trout is important to the future of
Yellowstone, and not just from a fishing perspective.
As Koel wrote in "An Approach to Conservation of Native Fish in
Yellowstone," an article published by the National Park Service in 2017,
fisheries managers within the park are taking an active role in reintroducing and bolstering native fish populations in lakes and streams where those actions are both economical and likely to achieve success. The goal, as stated in the 2010 Native Fish Conservation Plan, is to prevent the longterm possibility of extinction of the park's native fish—west slope and
Yellowstone cutthroat trout and fluvial (migrating between lakes and rivers) Arctic grayling.
What exactly does that mean? Will we lose our beloved browns that cruise
the thermally enhanced pools of the Firehole? The trophy rainbows from
the upper Bechler? The spunky little brookies from Obsidian Creek or the
upper Gardner River?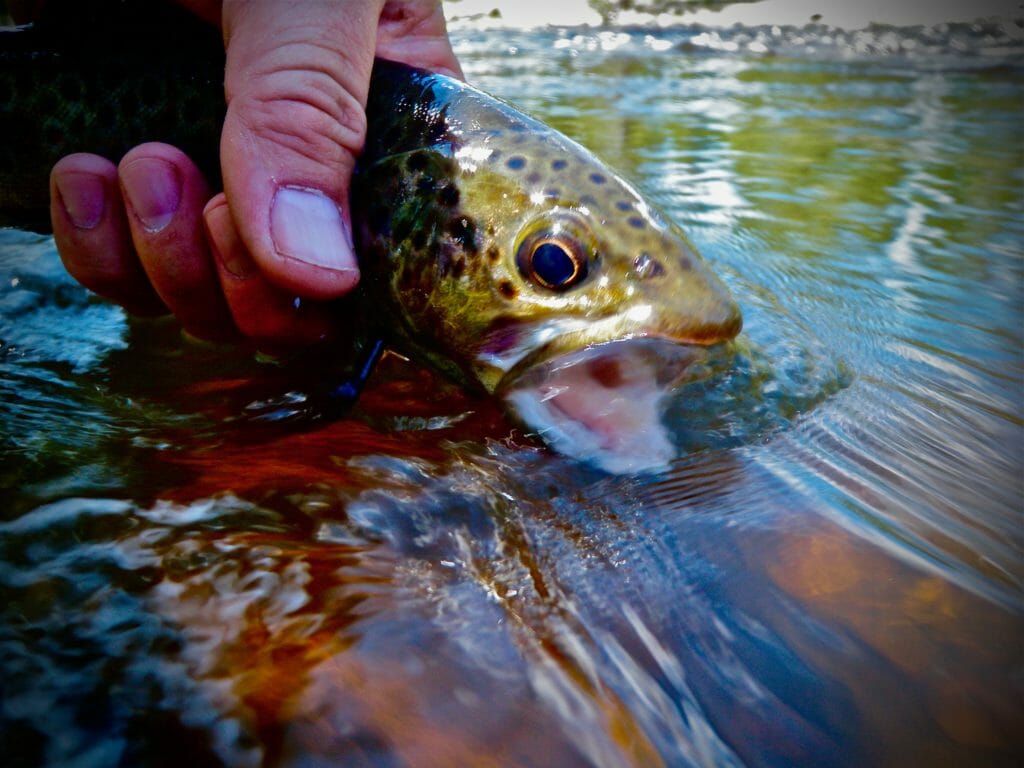 Almost certainly, the answer is no. Yellowstone will always be home to the fish that are now truly naturalized to the environment. There will always be lake trout and brown trout in Lewis and Shoshone Lakes. Brookies will likely always be found in Indian Creek, where kids can get at them and feel that tug of a wild fish on light tackle. And rainbows and browns will always run up the Madison from Hebgen Lake to spawn.
But where it's possible, the park service should do what it can to restore native trout in Yellowstone. It's not only good for the fish and the park's
ecosystem, but it's also good for those of us who chase them. Fishing in
Yellowstone is a visceral experience—it's so wonderfully unique. Making the habitat whole and intact again, at least as much as possible, is the right thing to do, and any angler worth his or her salt would much rather experience the park in as close to its natural state as can be.
And we can do our part by following Yellowstone's progressive fishing
regulations. All native fish—cutthroats, grayling and whitefish—must be
released. Anglers catching lake trout in Yellowstone and Heart Lakes must
kill their catch.
Everyone has a role in making fishing better in Yellowstone. The first step,
though, is understanding that native trout and grayling play as vital a role
in the park's ecosystem as other, more gregarious critters, like grizzly bears,
wolves, elk and bison. In fact, the role of Yellowstone's native trout is vital to the survival of all the animals listed above—they are a foundational element of the park's complex food web.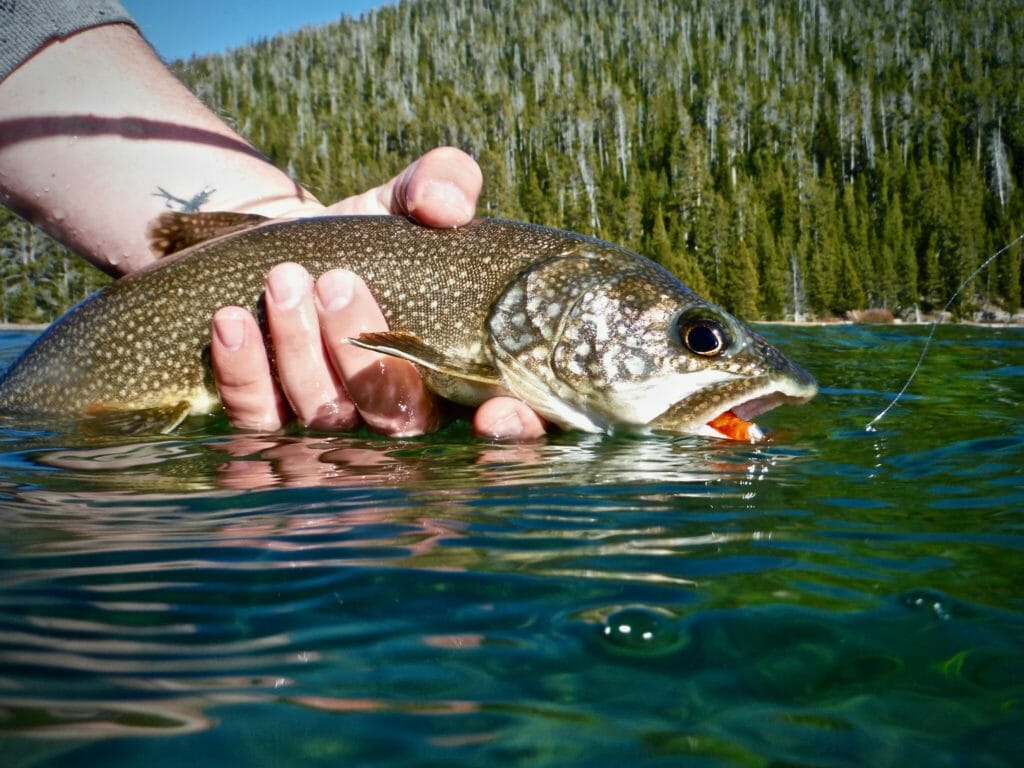 Returning native fish to the park not only provides anglers with more
fishing opportunities, it also increases the health and resiliency of the park
in the face of growing challenges, like markedly increased human visitation, climate change and all its trappings, as well as the growth and expansion of gateway communities.
Americans love their national parks for all they offer. Taking care of our first national park so future generations can experience it and marvel
in its wonders is important. For anglers, working to protect and enhance
Yellowstone's native fish is how we can do our part.
Chris Hunt lives and works in Idaho Falls. 'Catching Yellowstone's Native Trout' is his fourth book.