Autoimmune disease spurs new fishing film featured in the Fly Fishing Film Tour
Anglers are often heard saying, "I have to go fishing".
The statement isn't just an excuse to get on the water when Ryan Kelly says it — it's a fact of life.
And since he has to go fishing to keep his body from creeping into debilitating pain, Kelly decided to make the most of it and document his adventures in pictures and film.
"Escape," an official selection of the 2021 Fly Fishing Film Tour, is the result of Kelly's forced wanderings in the northeast corner of Utah with scenic backgrounds like the Green River, Flaming Gorge Reservoir and the Uinta Mountains.
The title of the film comes from the fact that Kelly has an autoimmune disease which impacts the nerve endings in his body.
"It causes a lot of pain and can make life pretty difficult," he said. "I feel better if I am moving. Some days I hike 3, 4 or 5-miles before I even start to feel better."
An active lifestyle may seem contrary to helping when it comes to sensitive nerve endings, but when Kelly told a doctor hiking and walking made him feel better a prescription for more exercise and sunlight was given.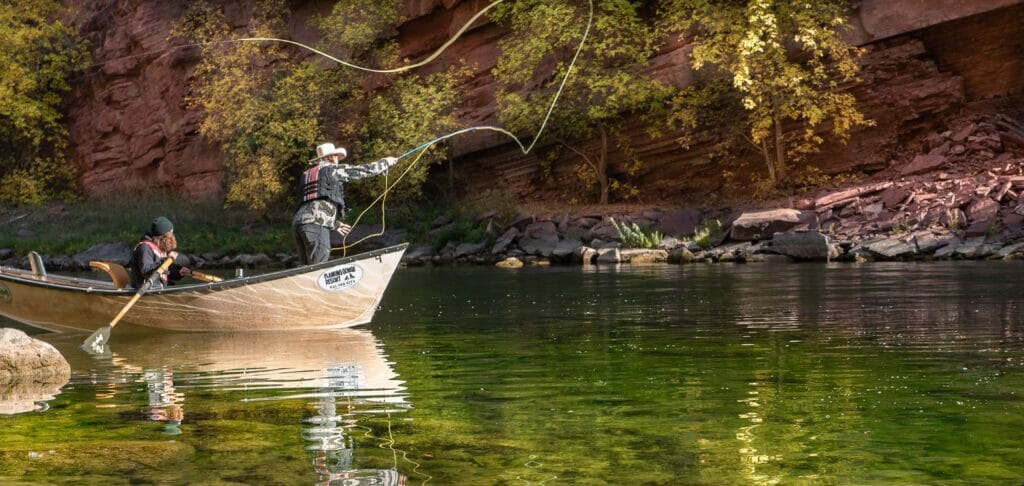 Luckily for Kelly, and viewers of "Escape," there are plenty of options for stretching his legs until the pain subsided near his home. Kelly, one of the most respected guides on the Green River for two decades, hit the trails of Daggett County and ticked off 1,500 hiking miles in 300 days—about the time it took him to make the film. Although long days of sitting at the oars leaves him feeling pins and needles all over his body, Kelly also floated more than 1,000 river miles.
Along the way he captured slick images and video of the landscape, people enjoying the outdoors and, of course, fishing.
I have been following Kelly's personal and work Instagram (@greenriverflyfisher, @flaminggorge) and Facebook handles for years and I noticed an immediate uptick in his production of images and video that instantly transport me to my favorite river and forest. His feeds immediately make me start to figure out my next trip in hopes I can see some of the incredible stuff Kelly documents with my own eyes. The Flaming Gorge Chamber of Commerce should hire this guy — oh wait, they already have.
Kelly hasn't had any official training in video production or photography. His first real camera came as a gift from his beloved uncle Jess Jackson, who told Kelly he loved hearing all the amazing things he saw on the river while guiding, but he wanted to see pictures.
After getting comfortable with photography, Kelly decided to take on video. He spent a lot of time "YouTubing" and set goals based on techniques he liked from the work of others.
One of those goals included capturing images and footage of trout emerging from the water that would fill up an entire movie screen. Goals like this one made a difference on those days when his painful nerves were getting the best of Kelly and sitting on the couch sounded pretty good despite knowing it would likely just increase the pain. This is also where his time as a guide became a great motivator.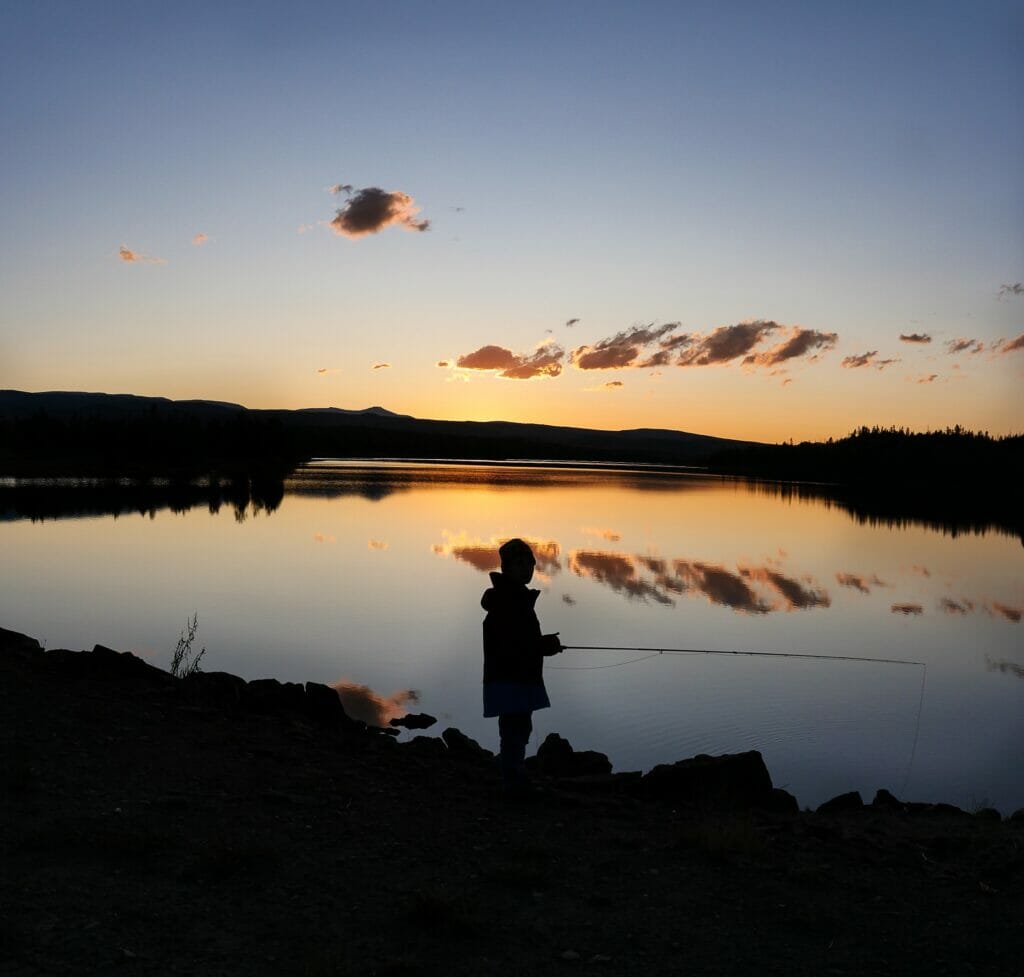 "I'd be sitting there on the couch looking out the window at the sky with the wind blowing from the south knowing this was the best time to head to my spot," Kelly said. "I knew the bugs would be smashed up against the bank and the angle and light would all be just right, but I was in pain. I ended up arguing with myself but seeing the shot already in mind forced me to get up and be a functioning human being. I knew if I didn't go then, I would miss it. Things couldn't have worked out any better. I owe that to the river."
There is a dark side to Kelly's video work. While collecting footage is good for his soul and body, editing the countless hours of film and sorting through pictures is a painful reminder of his situation.
"Sitting in front of a monitor and editing is really difficult. I actually lay on a mattress and edit while on my stomach. I edit for an hour or two and then go for a walk," he said.
While Kelly is thankful that he has seemingly found a good tool to deal with the pain, he says he likely wouldn't be shooting pictures or video if it was just for himself.
"For me, this is something much bigger than myself," Kelly said. "It's complicated. I realize I'm managing a disease, but if it doesn't inspire people and benefit my community then I would feel like it was all a waste."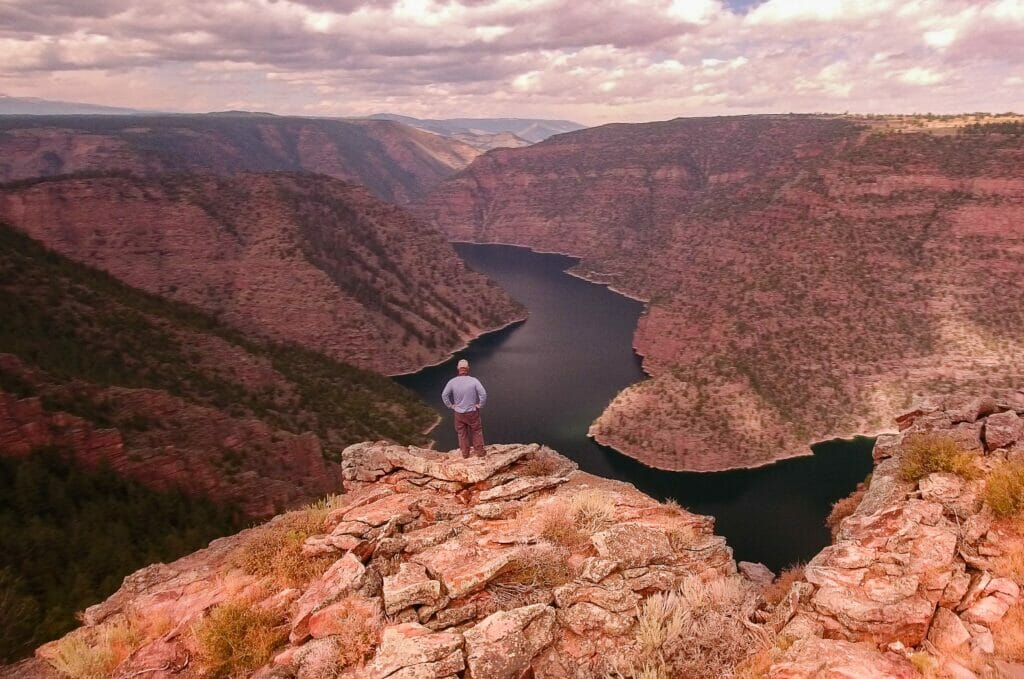 Kelly is thankful for his family, the people and businesses of Dutch John and Daggett County for the support he has experienced as the disease progressed.
"I appreciate the patience people have had with my situation and allowing me to find a creative outlet," he said. "Escape never would have happened without all the support."
Now that his nephew has figured out that camera — and seemingly mastered using a drone while he was at it — what would Uncle Jess think about seeing Kelly's work on the big screen (or at least monitors across the country as COVID continues)?
"I think he would giggle with delight that something positive came out of something so seemingly miniscule," Kelly said. "He'd probably say something like 'I gave you a camera and look what happened,'"
Brett Prettyman is the communications director for Trout Unlimited's Science, Headwaters for Youth and Western Water and Habitat programs. He is based out of Salt Lake City and considers the Green his home river.