This is Maya.
Maya is a 3-year-old pudelpointer, and she's the best bird dog I've ever had in my life. I've had a handful because I enjoy hunting upland and waterfowl, probably as much as I enjoy fly fishing (shhhh… don't tell the brass at TU I just said that). 
No offense to Tess, Belle, Reba and Maisy (loved you all too), but having hunted over springers, labs, and a Vizsla, I've never seen a dog as versatile, as driven to hunt and please, with half the nose and heart… who is even close to also being "the curl up on the couch and watch the ballgame" buddy as my gal Maya is.
The ice-cream cone was her reward for earning a perfect score in the North American Versatile Hunting Dog Association natural ability test a couple years ago. Consider a Pudelpointer if you want the full hunt-family-no-shed package. Maya came from Jackson Creek Kennel in Colorado.    
Now… having said all that, if you live near or like to fish in places where there are snakes, and you like to bring your dog along as a fishing companion, you owe it to yourself and your best friend to make that four-legged buddy smart when it comes to rattlers and other nasty, slithery critters.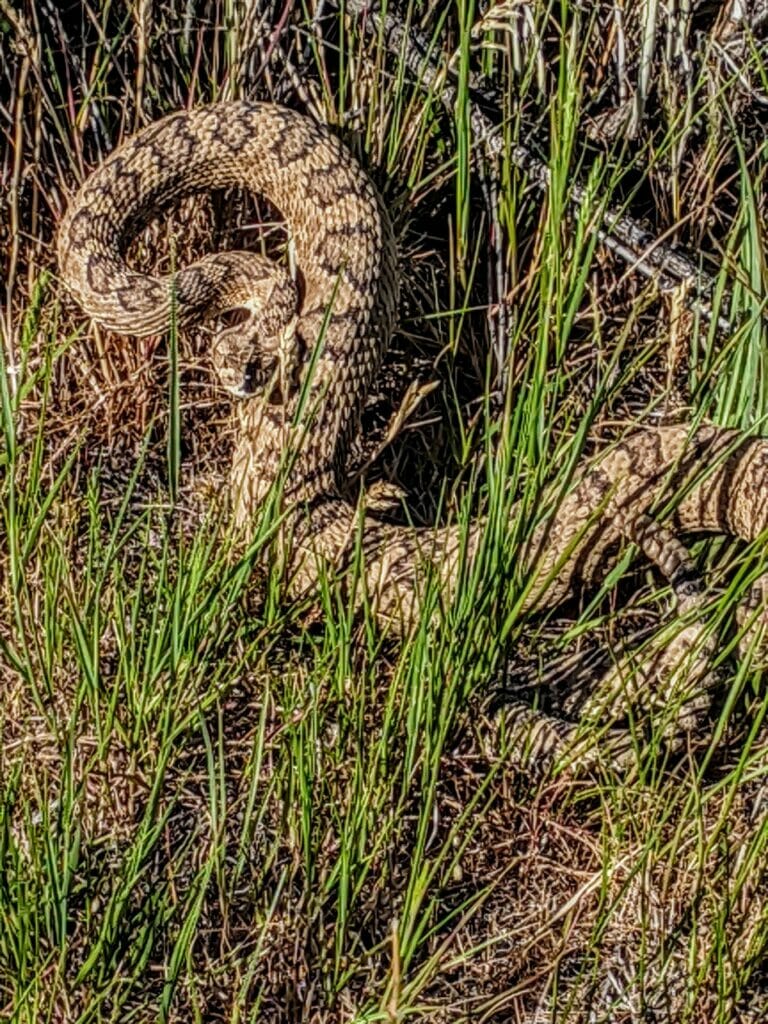 Doesn't matter if it's a toy poodle who likes to ride on the boat, or your duck-deranged Labrador; they need to get smart about snakes. I've heard too many horror stories about good dogs that got whacked on the riverbanks, if only because they're doing the natural curiosity thing they're inclined to do.
Ya gotta make 'em understand that snakes are bad medicine (though birds are still wonderful), even if that means riding a little bit of lightning. Trust me, done right, it's a lesson they'll catch onto quickly, and they'll even become your guardians who help you from making a bad step in the wrong place because their noses, their ears and general sense of situation are a helluva lot more keen than yours.
My dear friend, Jon Christiansen, former board chair of TU, manic angler and hunter, tuned me on to "Rattlesnake Ready" when my family (and dog) were on a recent vacation in Arizona. Cody Will is totally dialed on snakes… and he knows dogs, hands-down. His program is simple, it takes about an hour, and it will change a dog's attitude for the better. Best hundred bucks I ever spent.
The drill is straightforward. Using live rattlers with their mouths ethically taped, no harm to the snake, we first let Maya encounter a small Mojave rattler. Wearing an electric training collar, when she got too close and heard the rattle, she got bumped. Lightly… fairly… easily. But memorable. We repeated the same drill several minutes later using the shed skin of a snake. When she sniffed around in the brush, as she always does, once she got a whiff of snake and moved toward it, she got another bump.
Next up was sound. We put a speaker in the sage, and as Maya tooled down the path and got close to the speaker, Cody hit the volume, and that distinctive rattle sound blared. Maya got another little bump as she nosed toward the sound… bad idea!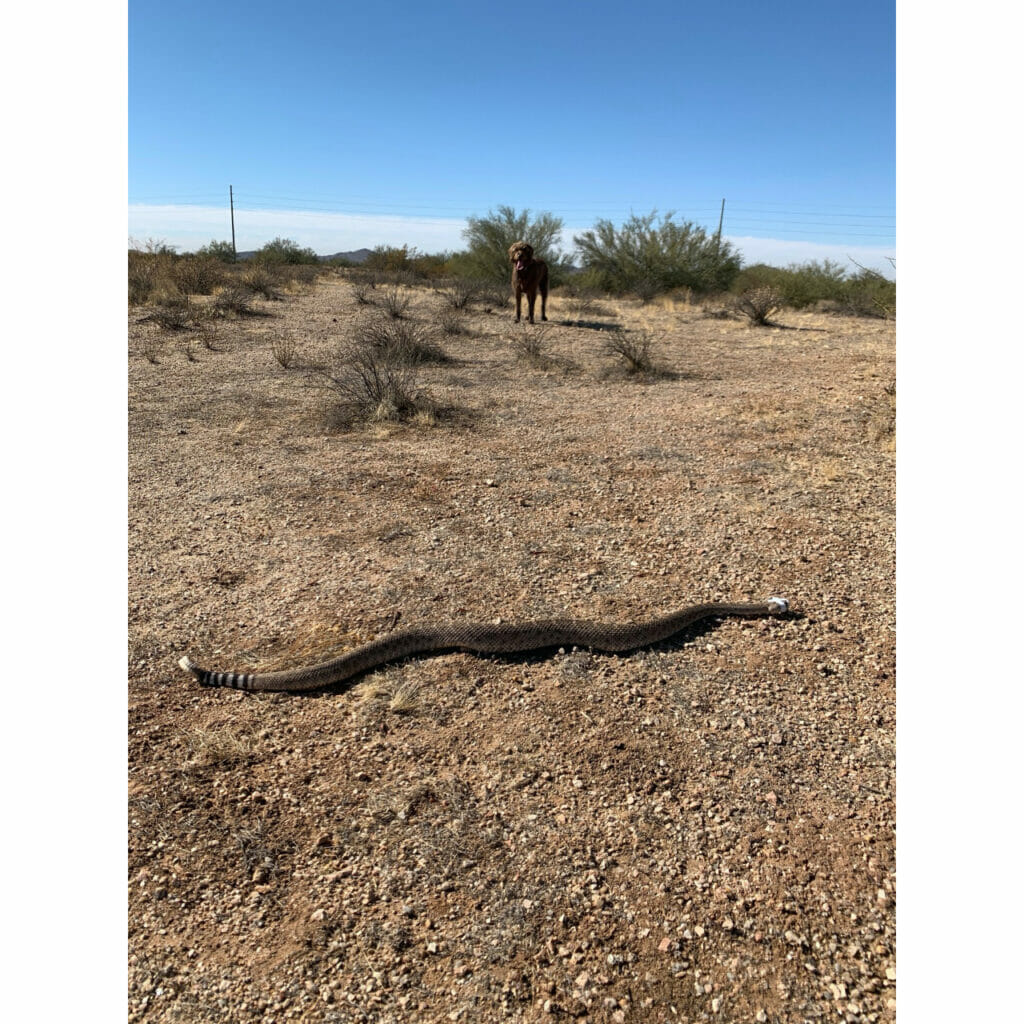 Lastly, Cody brought out "Kevin," a real western diamondback, and let Maya take a good look. Now, I'd like to tell you that there was another encounter and even another electric experience, but by then Maya was already too smart for that BS. This photo of Maya—who is relatively small in the background—was the best I could muster. Not only was she done with snakes by that point, she later gave me the "eye of Mordor" for having been closer than her to the snake to snap the photo in the first place.
Dogs are smart—sometimes smarter than people if you let them be so.
Now, granted, most folks don't have a chance to travel to Arizona to snake-train their dogs. And nothing is foolproof, to be sure, Cody recommends a "brush-up" course once a year, though that's usually a mere refresher. You'd be surprised how deeply a good dog can ingrain some simple lessons.
But there are snake-training courses all over the country, with many people who know how to do these things.
If you really, really love your dog… and you really love bringing your pooch along with you when you fish… and there are poisonous snakes in the areas where you like to fish… and you're the type of angler (like me) who is hyper-concentrated on the run, and the hatch and the rising fish… and you don't want to be looking over your shoulder all the time…
For goodness sake, snake train your dog.
Your family will thank you, and your dog will thank you.
The only thing better than an ever-faithful four-legged fishing companion joining you on the river is having the comfort of knowing that they know the real deal in snake country.