Engaging with young anglers about conservation, policy and people
It is easy to get cynical about the future, until you spend some time with it. I recently had a great time virtually speaking with over 100 college students who belong to our TU Costa 5 Rivers clubs and agreed to post my answers to their questions here.
What has been the most unexpected but beneficial experience you've had in your time with TU?
Getting to speak to people all the time. I am an introvert by nature. When I first arrived at TU, meeting people and giving speeches and talks was a true toe-curling experience but after a while it gets a lot easier, and now I even (usually) enjoy it. I would never have expected to overcome a fear of public speaking by coming to TU, but everyone here is well-intentioned, so there is no reason to be afraid of people who want to make the world a better place.
There is a special joy in making your advocation your avocation. So many people work at jobs to make a living, to support their families, etc. To be able to work in a job that is focused on giving back is a gift.
Have you caught anything that you would consider a once in a lifetime catch?
I have a few worth mentioning. My favorite once-in-a-lifetime catch may have been the time I hooked and landed a three and a half foot gar on a Clouser minnow in the Potomac River. I was blind casting and managed to hook this gar on the very tip of his beak, and brought him in. That is very unusual, because 95 percent of the time if you hook a gar without a rope fly, there are so many teeth in their mouth, they will break you right off.
Once on the Kvichak River in Alaska's Bristol Bay region, I caught a rainbow dead-drifting a flesh-fly—a fly that represents decaying flesh of a salmon. You cast three-quarters across the stream and allow the "fly" to dead-drift downstream. As I lifted to re-cast, I felt a tug and set my hook. Immediately, to my right at 90 degrees, I saw a big fish jump. I turned to my guide and asked, "Did you see that fish jump?" His response was, "Chris, that is your fish." Such is the strength of Bristol Bay's native rainbow trout.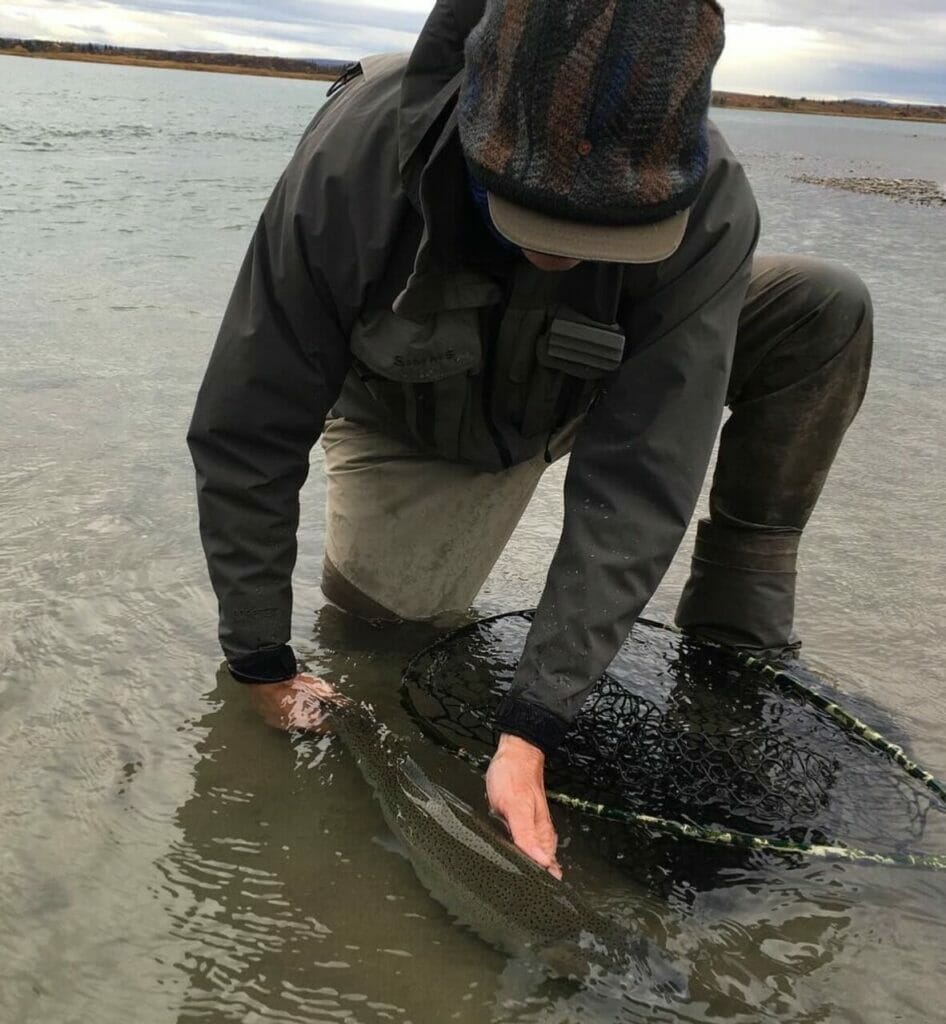 Another time, I was fishing in Rock Creek, a local urban stream in D.C., and I caught a beautiful citation-size crappie on a fly I tied. I hooted and hollered, and then embarrassingly unhooked and released him to scowls of the passersby. Maybe the point is, you can't plan it. If you put yourself out there enough, your "once-in-a-lifetime" fish could happen every year, month or day.
What are the biggest threats cold water ecosystems face today and will face over the next 10 to 15 years?
Climate change is a pressing threat. Scientists say that we could see dramatic declines and shifts in trout and salmon populations because of the changing climate. TU's whole approach to conservation is about recovering the natural resiliency of rivers and streams so that they—and the fish within them—are better able to withstand the effects of a changing climate. We need to work with our members and supporters and partners to accelerate the scope and the scale of that work to keep pace with the changing climate while also addressing the causes of climate change.
As deep a threat as climate change poses, the second threat is more dangerous. Apathy.
In the span of a single generation, we have gone from a nation where 60 percent grew up in rural areas to one today where more than 80 percent of us live in urban areas. Growing up in an urban area doesn't mean you cannot become a conservation advocate. I went to high school in Jersey City, New Jersey, and never really fished until college. But, hunters, anglers and others who grow up in and around the outdoors, I think, have a deeper, more natural, and more visceral connection to nature than many others. So, the more we can do to connect with people and get them outdoors, flipping over rocks, casting worms, picking up trash on a stream, doing community science projects, the more likelihood we will have to "flip the switch" and engage them as conservation advocates.
Also, in nature, diversity creates resilience. America will soon become what some demographers call a minority-majority country. The more closely TU resembles America in terms of the number of women and people of color engaged in the organization, the more likely our conservation work will endure. Becoming more diverse and inclusive is a priority for us.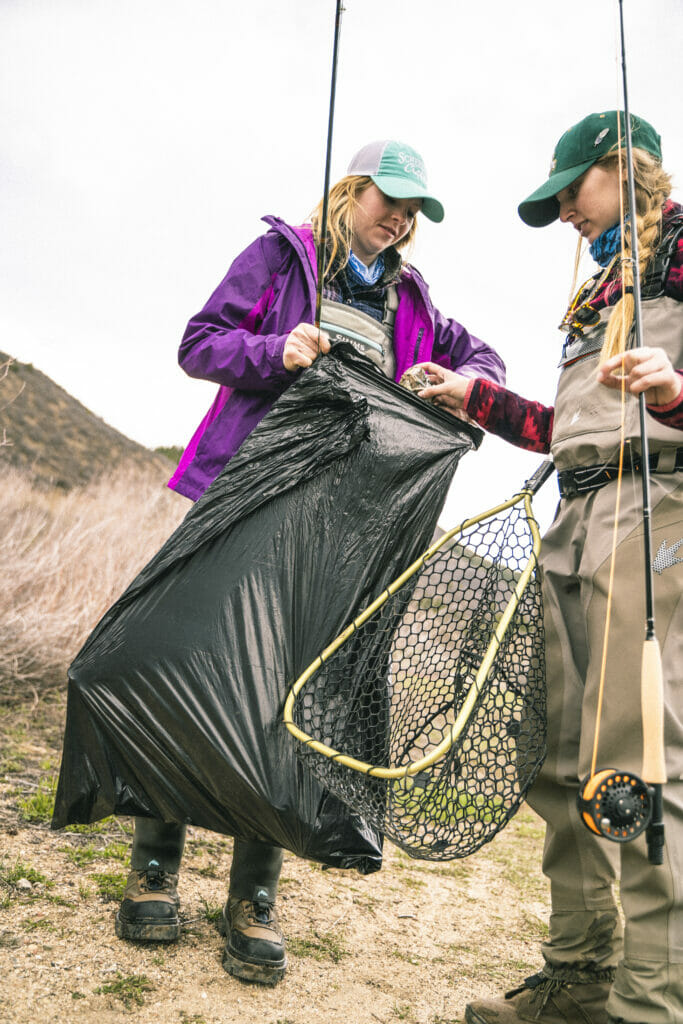 What types of organizations/people do you most often work with? Which are your favorite and least favorite to work with?
I work with other conservation organizations to try to pass legislation to remove the Snake River dams—the only hope for recovering Idaho's salmon and steelhead. I work with mining companies to pass legislation that would make it easier for would-be Good Samaritans to clean up abandoned mines. I worked with timber companies and off-road vehicle users to help protect nearly 9 million acres of roadless areas in Idaho. Conservation is not about protecting land or water. It is not about protecting fish and wildlife. It is about people. Specifically, helping people to educate, organize, and mobilize in support of the lands and waters (and critters, including the finned ones) that sustain our great nation.
While we still have much work to do here in the U.S., there are millions of other anglers across the world that value conserving their native waters and species. What does the future for TU look like?
There will come a day when TU broadens out its reach internationally. For now, we have work to do at home. In the next five years, I would like to see the number of TU members and supporters grow from around 300,000 to 1,000,000. Now that would be "clout for trout!" And, we can do it, too. For example, we will soon make all the 5 Rivers club members actual members of TU. Think about all the people you engage with in your 5 River clubs. The people you meet on stream cleanups, or tree plantings. All those people should become members or supporters of TU. And, if they do, we have an obligation to keep them engaged by sharing information with them about the rivers and streams they love, the places they live—if they fish, the species they target.
We don't want to ever compromise our network of over 400 chapters. But, many of us cannot make monthly chapter meetings because of work or family. For many people the chapters work very well, and let me be clear, our chapters move mountains. I recall an intense and deeply moving conversation with a veteran who described how his TU chapter saved his life after returning to the U.S. from combat overseas. But there are so many more people who want to help out—who want to give back of their time and effort—we should meet them where they are and celebrate their contributions. We can make them members or supporters. That is how we get to 1,000,000 members and supporters. That is what the future for TU looks like.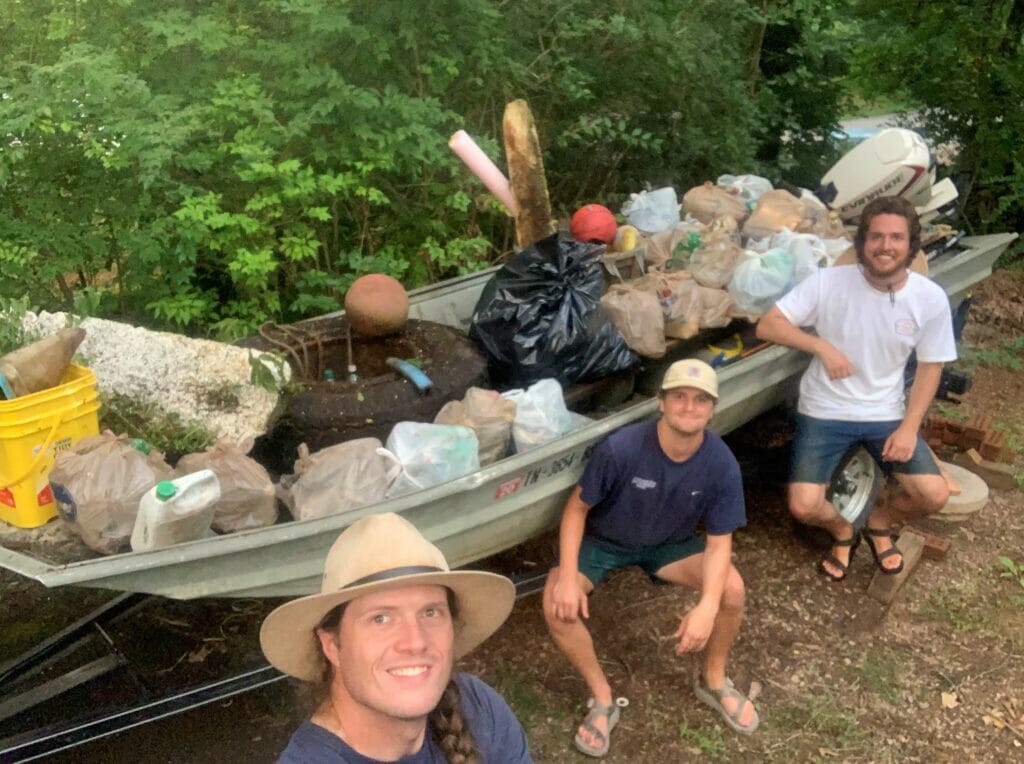 What sort of conservation 'products' can 5 Rivers Clubs help create with their limited resources?
When I was in college, I organized several community breakfasts for the elderly, dragging my football buddies to pick up people at 7a.m. on a Saturday and taking them to the Knights of Columbus Hall where we made pancakes and bacon for a hundred people in a rural Vermont community. I also organized a few stream cleanups with college kids and people from town. I think those kinds of events helped to ease tension between the "townies" and the "college pukes." So, to cut to the chase, call your TU chapter and set up a tree-planting, citizen science project or a stream clean up. If you do not have a local chapter, figure out how do it on your own.
So much of America today is about holding a mirror to yourself. 5 Rivers and TU can be a place to throw that mirror in the dang trash and instead ask "What can I do to make the places I live, love and fish better?"
Chris Wood is the president and CEO of Trout Unlimited.