My friend, Billy, visited Middlebury College in Vermont, when we were seniors at St. Peters in Jersey City. I will never forget his reaction when he returned.
"Cows! Chris, there are cows. Cows everywhere!"
For a 17-year-old kid from North Bergen, N.J., cows were as foreign as trout are familiar to a fly-angler. Billy ended up playing hoops at UMass Lowell, and I followed the cows to Vermont.

Middlebury is an incredibly beautiful and bucolic town, but like with Billy, it was foreign to a kid who had never left New Jersey.

I finally found my footing when I volunteered to become a big brother to a local kid whose parents both worked. Andy loved to fish. We would dangle live worms for perch and cast rubber worms for bass in Otter Creek. Andy deserves a lot of the credit for getting me involved in a life of fishing (and more importantly, conservation). I didn't just learn about fishing from Andy. I learned about patience, mentoring, and the importance of giving back.

The Mayfly Project is built on all those tenets. Patience. Mentoring. And the importance of giving back.

I first learned about Mayfly Project at the Trout Unlimited Tri-States Youth Camp. Casey, my then 12-year old child was a camper, and two other campers were Mayfly Project kids. That meant they were foster kids learning about fly-fishing, conservation, and the outdoors through a fly-fishing mentor.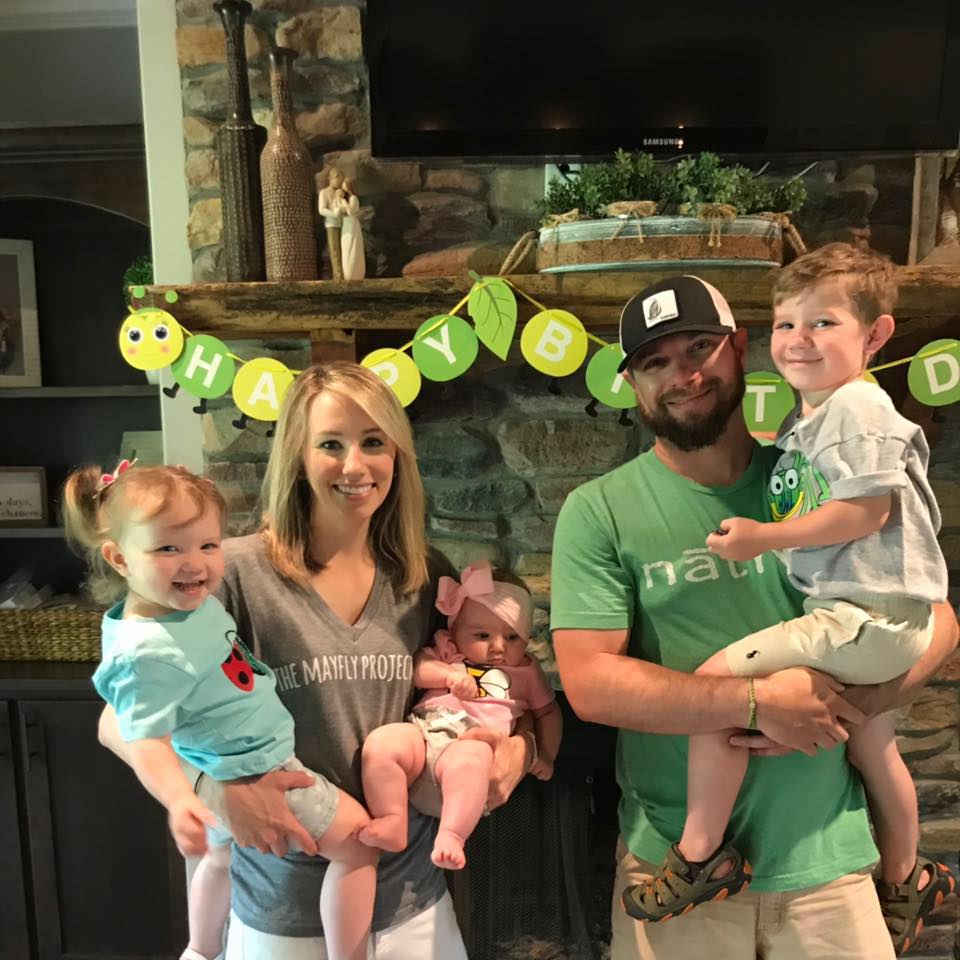 A few months later, I met one of the Mayfly Project's founders, Jess Westbrook, at a fly-fishing show in Virginia. Every so often, you meet someone that you wish you were more like. Jess is one of those guys. In the truest Jesuit meaning of the phrase, Jess is a man for others.

Jess told me how he founded the Mayfly Project after the birth of his son Kase six years ago. He began experiencing panic and anxiety attacks and lost a ton of weight. Eventually, an older friend took him fishing. Then they fished again. And again. Jess had fly-fished since he was six, but something about being on the water with a mentor made him less stressed out. The weight of the world was less on his shoulders.

During this time, Jess was introduced to mentoring children in foster care through his church in Arkansas. He wanted to give back. "It broke my heart learning more about what foster children go through and that they needed the community to support them during their difficult journey," Jess said.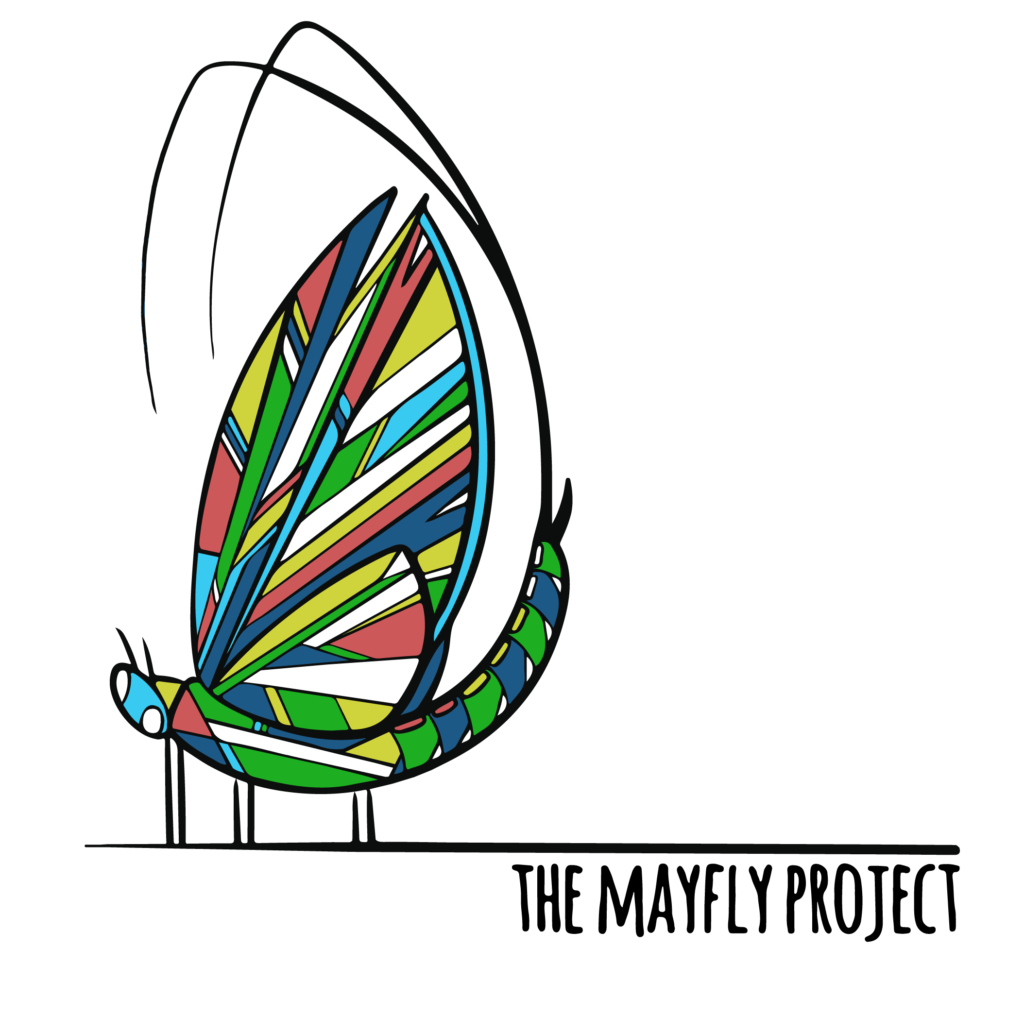 Eventually, the fledgling organization that he and his spouse, Laura, formed to help foster kids caught the attention of mental health professional, Kaitlin Barnhart, who had been fishing with foster kids for 10 years in North Idaho. "I saw the Mayfly logo on Andrea Larko's [the designer of the Mayfly Project logo] Facebook page and asked her what it was for, because I was so drawn to it," Kaitlin said. When Andrea replied to Kaitlin, and told her it was for a guy in Arkansas taking children in foster care fly fishing, she was all in.

Kaitlin, who worked for Child Protective Services, Juvenile Detention, among other foster care responsibilities immediately saw the fit; contacted Jess and Laura, and the Mayfly Project took off.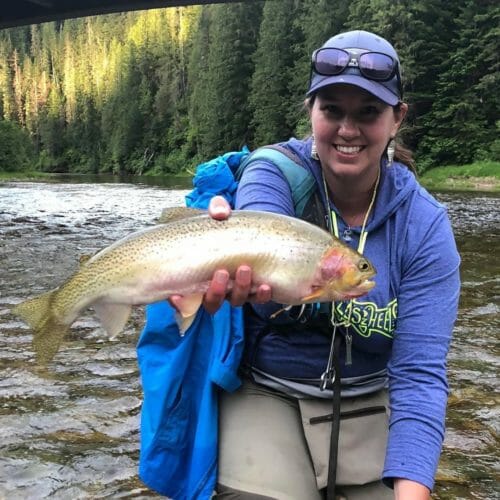 What started with 25 kids in two states has expanded to 225 kids involved in five outings per year in 25 states. Importantly, TU chapters are a vital source of support for The Mayfly Project and every Mayfly foster kid is given a complimentary membership in Trout Unlimited for one year.

Last night, I applied to become a mentor at Project Mayfly. My family has supported Headwaters, TU's youth education work (including the Guadalupe (Texas) chapter-inspired Tomorrow Fund), for years. This year will be no different. I hope that you will consider supporting both the Tomorrow Fund as well as become a mentor, or otherwise support, the Mayfly Project.
I know that Andy benefited from our time as big brother-little brother. I also know that I benefited more.
Chris Wood is the president and CEO of Trout Unlimited.