From big rod makers to small tackle shops, the fly industry makes caring for our waters part of the mission
A while ago, I became a member of the American Fly Fishing and Tackle Trade Association, the trade association of the fly-fishing industry. Over the years, the group has been a strong supporter of our work to protect Bristol Bay, clean up abandoned mines, and remove the four lower Snake River dams to recover Idaho's salmon and steelhead.
Since joining the AFFTA board, I have learned a few things. First, fly fishing is a low-margin industry. Much like working at a non-profit, you likely will not get rich if you are a guide, fly shop owner, or even, most often, running a company that makes rods, reels, or waders. I think most people get into the fly-fishing industry because they love the outdoors and/or they love people who love the outdoors.
Another thing I have noticed about people in the industry is their remarkable generosity and philanthropy. I couldn't help thinking about this as I walked the floor of the International Fly Tackle Dealer show in Salt Lake City this week, where the fly fishing world convened for the first time since before the pandemic.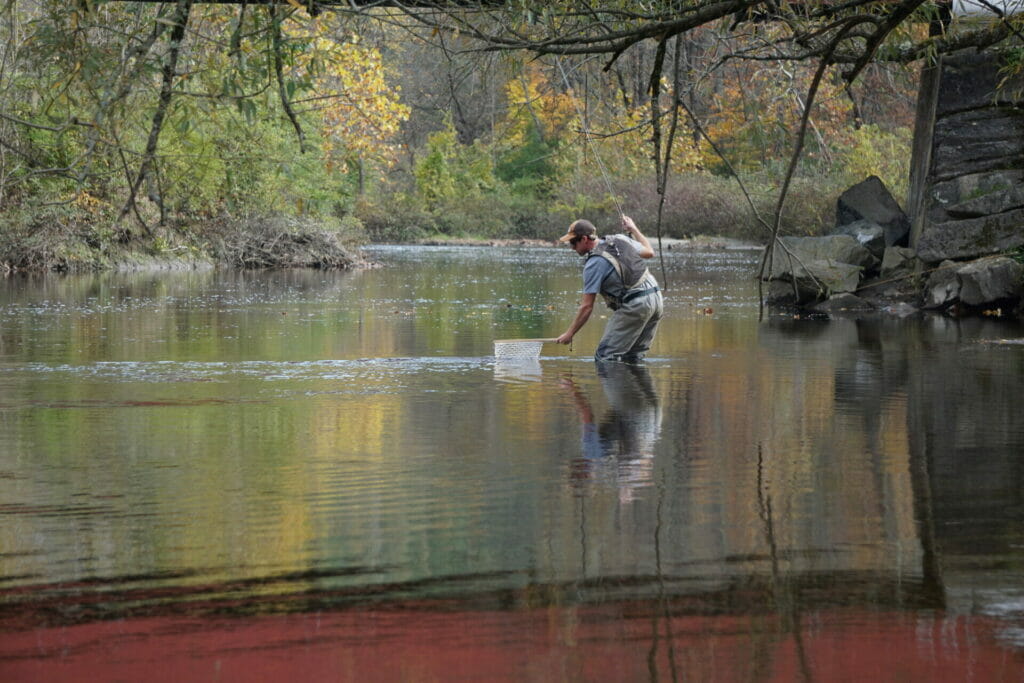 Consider sunglasses maker Costa Del Mar. It supports our 5 Rivers college club program, run by coordinator Libby Glaser, a young woman who is an evangelist of conservation. Costa also sponsors gatherings of college-age conservationists around the country. Al Perkinson, an innovator and branding genius, started the partnership, and today serves on the TU board. Al remains very supportive of the "conscience" TU fosters in the fishing and conservation communities as he leads his new company, Bajio sunglasses.
Orvis is another key player that has stepped up for conservation for many years. I remember one morning on Silver Creek in Idaho with Dave Perkins, one of the leaders of the company. Upon learning about the good we do for fish and downstream communities by replacing undersized culverts with bridges, he lent Orvis' support to that effort. Then the company pitched in on our work to protect Bristol Bay. It continues to support Embrace a Stream—our chapters' flagship restoration program. Most recently, Orvis backed our Battenkill Home Rivers Initiative.
Simms Fishing Products stepped up recently with a significant three-year grant to recover the Gallatin River in Montana—that company's home water. This week in Salt Lake City, Simms CEO Casey Sheahan and Chief Revenue Officer Mike Moore told me how important it was for the company to give back and create a replicable model of river restoration for other companies to follow.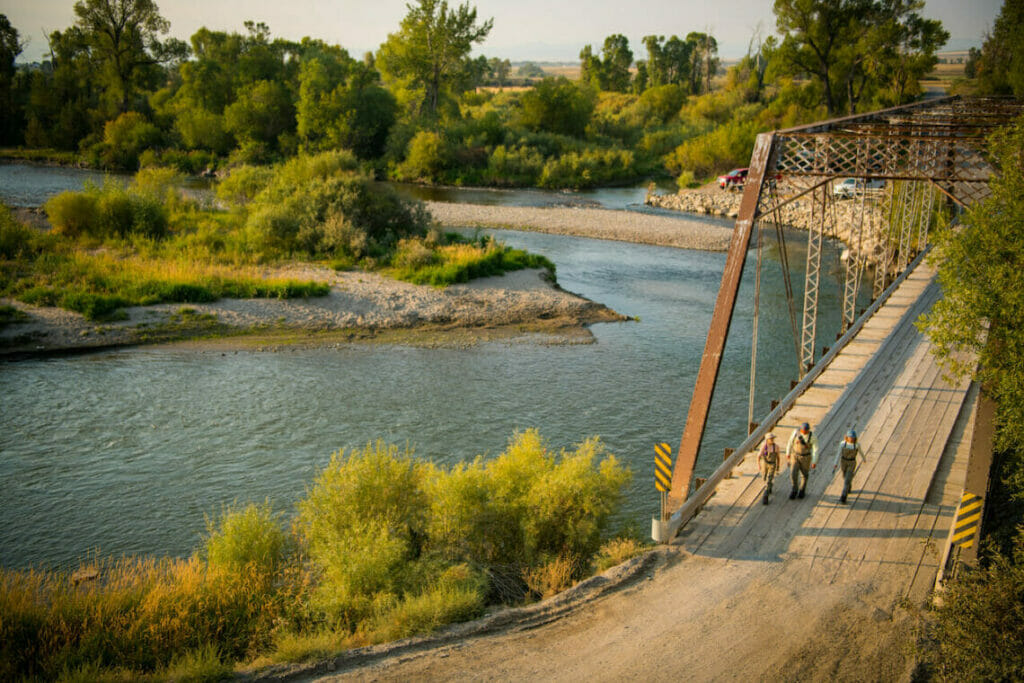 Far Bank, the parent company of Sage, RIO Products, and Redington, has also supported TU's work to recover wild steelhead in the Pacific Northwest. Sage, along with companies such as Scott, Orvis, and Thomas & Thomas, have long provided TU with steep discounts to offer their rods to TU Griffith Circle, Life, and CCF members as a thank you. Scott, Orvis, Patagonia, and Far Bank, in particular, have been stalwart supporters of TROUT magazine, understanding how the stories we tell can be as influential as some of the work we do.
Many of us own gear from the companies mentioned above. They do not have to give back, but bless them, that they do!
Equally impressive are a few of the other companies and organizations I met at IFTD today.
Consider Cody's Fish, a husband- and wife-owned operation out of Colorado. Cody was a firefighter, and then came up with the super-cool idea of fabricating fish art from license plates. He gives a portion of his proceeds back to TU (and he has over 10,000 license plates in his basement!).
I walked a little farther across the IFTD floor and came upon a space remarkably without a corporate logo. Instead, two powerful placards were posted—one on conservation, the other on access—including diversity, equity, and inclusion. This was the Patagonia booth. I have already had several stunning conversations with Ted Manning, Patagonia's director of fish and rivers, about working more closely together. Stunning because he told me that Yvon Chouinard and others at the helm of Patagonia do not care about profit, and simply want to make the world a better place.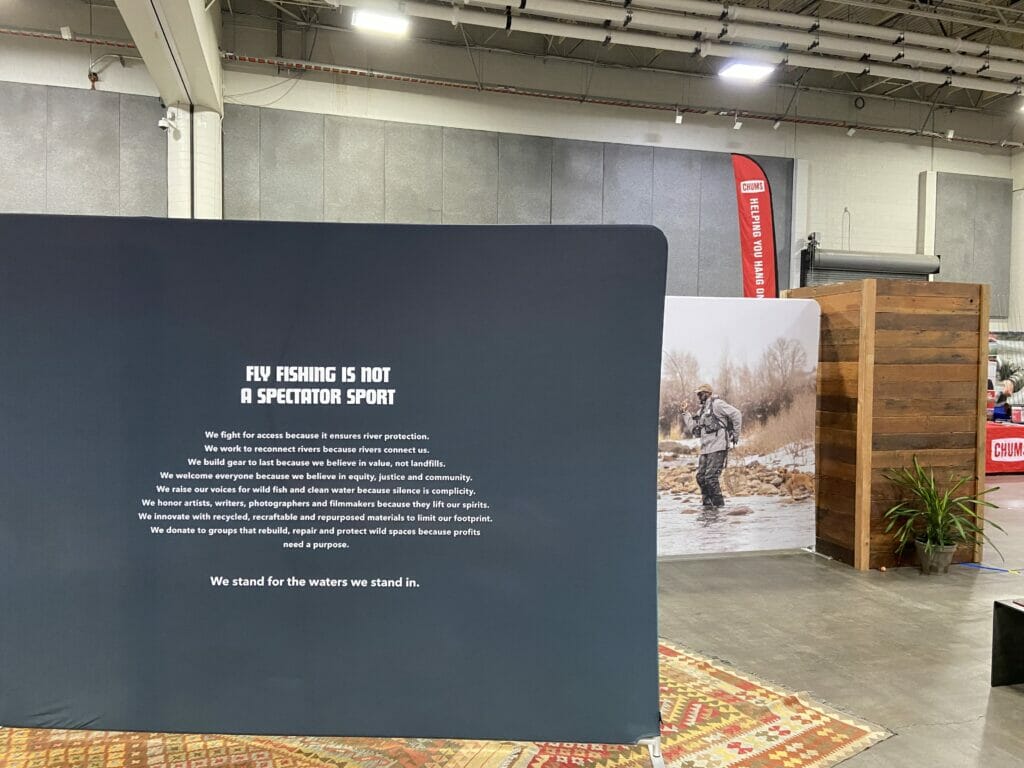 I am wading dangerous waters now, because my list of fly-fishing businesses that give back is so long, and I fear that I will fail to mention other valuable supporters. I think of outfitters and lodges such as Alaska Sportsman's Lodge, Bear Trail Lodge, Crystal Creek Lodge in the Bristol Bay region, all of whom did so much to stop the Pebble Mine.
I think of the Trow Brothers and all their support in helping to recover Beaver Creek in Virginia. I think of my fly-tying supplier, Richie Farino at District Angling in Arlington, Virginia, and how he sends his paid staff to volunteer at the Tri-State Conservation & Fishing Camp that was attended by my son Casey. Hundreds of fly shops around the country donate rods or trips to TU auctions. Corrine and Garrison Doctor, the two immensely talented owners of apparel company, Rep Your Water, have donated nearly $400k to TU and other conservation organizations since they opened their doors. The fly shops of America are the unsung heroes of conservation, and they remain the mentors for many in this sport.
And it is not only the businesses. I spoke with Faye Nelson, the CEO of Casting for Recovery. She talked about the almost 500 cancer survivors who have benefited from its programs this year. Chris Wittman, the energetic founder of Captains for Clean Water in Florida, told me how that group was founded only six years ago, and is already having an outsize impact on Everglades advocacy. Our friends at Bonefish & Tarpon Trust agreed that it might be cool for me to solicit TU members to join BTT, and they'd do likewise among their members (much like Land Tawney, the CEO of Backcountry Hunters and Anglers, and I did a year ago).
My day was made with a conversation with Flylords' founder, Jared Zissu. If you have not checked out Flylords, please do so. This is a young social media company with a conservation purpose (and it has several alums of TU's 5 Rivers program working there).
Jared said to me: "When we first started, it was all about clicks and 'likes.' So, everything was fish pictures and video. Then we realized, we need to get people into fly fishing, so they will protect the places where these fish persist. We want to get them excited about the sport, get them on the water, and then get them to support conservation." Not many people over 30 years old work at Flylords. It makes me optimistic to see the next generation preaching the gospel of conservation.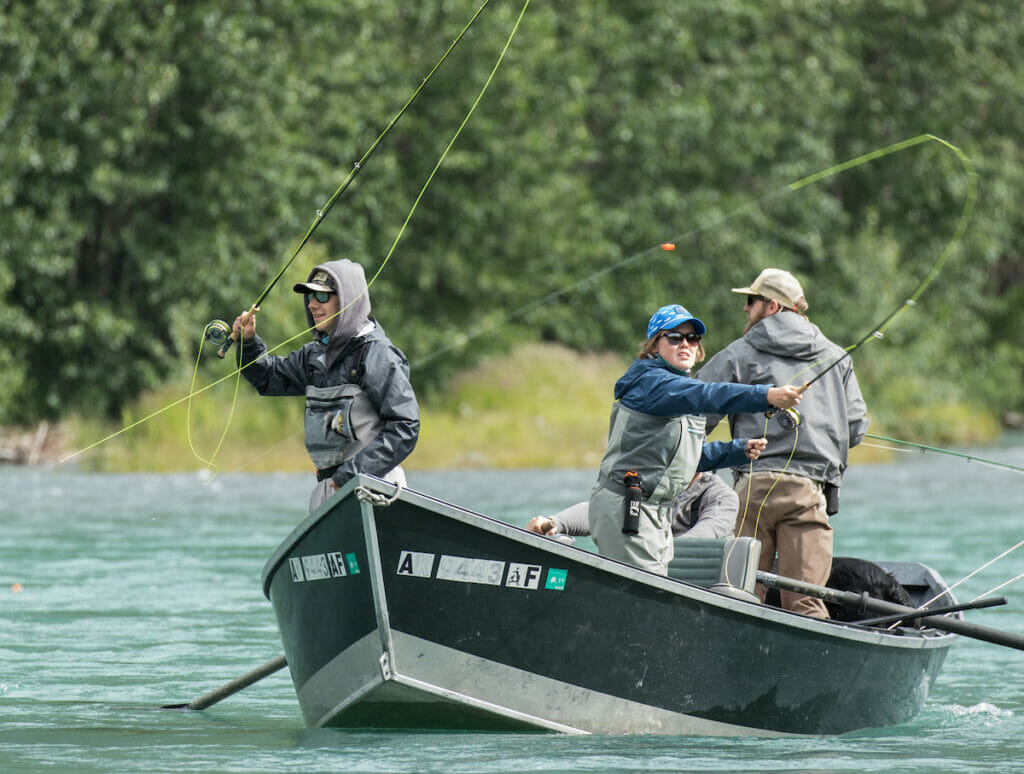 I was worn out and tired as I walked off the IFTD floor at the end of the day; there, I saw my fly-fishing gear and industry sensei, Kirk Deeter. Kirk is our esteemed TROUT magazine editor, and also the editor of the trade magazine for the fly-fishing industry, Angling Trade.
I shared with Kirk that I was blown away by the commitment of the fly-fishing industry. And I am pretty sure that unlike me, Kirk is no Irish Catholic, but he gave a perfectly ecclesiastical response: "It is a holy obligation," he explained. "These companies large and small understand their dependence on clean water and healthy habitat and they understand the need to give back."
So, this is my plea to support those who support TU. Check out the TU Business Members page on TU.org or in the pages of TROUT magazine. The ones who do the most for wild trout and salmon don't always get the full appreciation they deserve. Let's work together to change that.