By Nelli Williams
As a parent, it often feels like a bit of a crapshoot when it comes to making decisions about raising kids. I am sure many of you who have been there (or are in the thick of it) are familiar with the little voice in your head that's constantly questioning your moves. Was that the right call? Damn, that was totally the wrong call. What was I thinking? Am I inadvertently messing them up? Why didn't the parenting books mention this one? Jeez, didn't see that one coming! How do I know? Will I ever know?
But amid all the doubt-filled moments, there are the beautiful moments where you know you did something right. In the past decade of being involved in safeguarding Bristol Bay's epic runs of salmon from the proposed Pebble Mine, I've had the honor of seeing some of these moments play out, not just in my own kids, but through the experiences of friends and colleagues. And, as the battle to preserve one of North America's most prolific renewable resources is well into its second decade, it gives me some much needed hope that we will prevail regardless of how long it takes. 
Most recently, this little dose of hope arrived at the TU office in Anchorage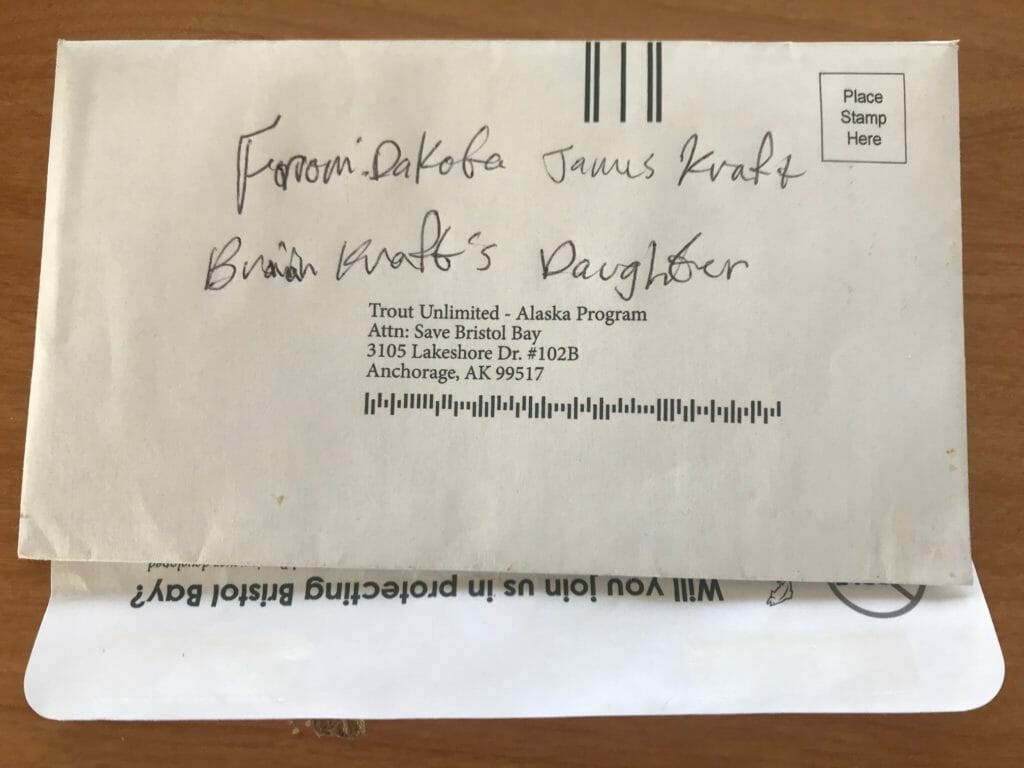 Dakota is 10. She has a bright smile and one of my favorite pictures of all time is a candid shot of her hugging a giant king salmon she helped catch. I've met her many times over the years as she's attended meetings with her dad, Brian, both locally and as far away as D.C. starting when she was very tiny. She sparkles.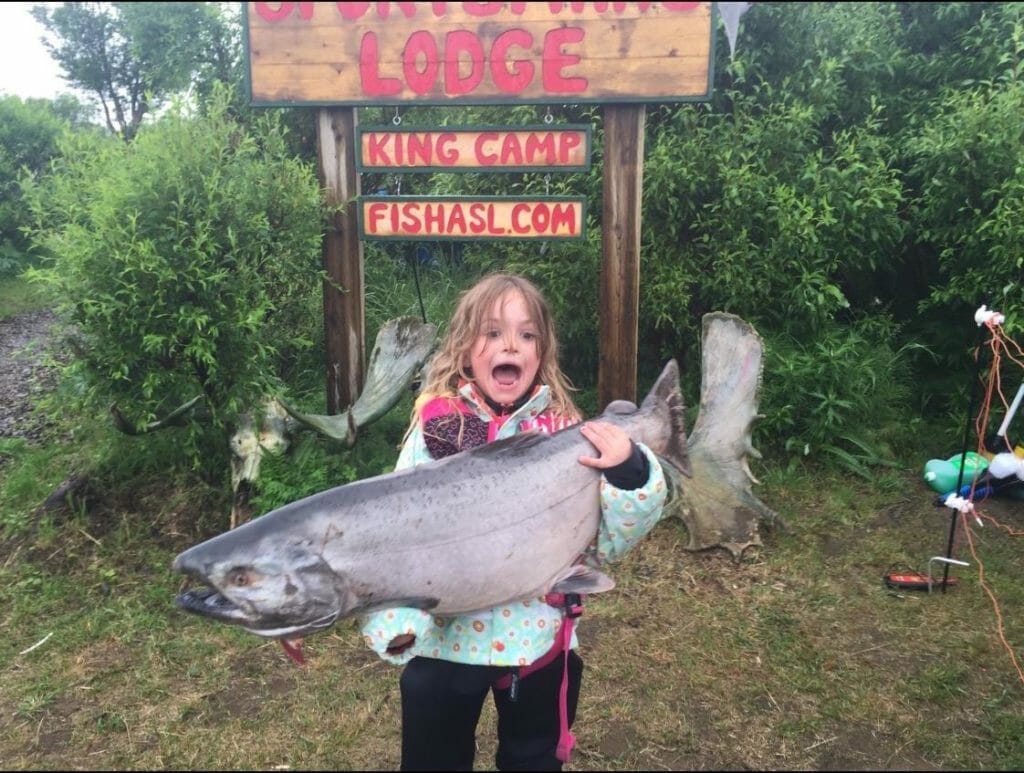 The envelope was filled with dollars and coins that were the result of her selling No Pebble Mine artwork to guests at her family's fishing lodge on the Kvichak River, downstream of the proposed Pebble mine. I got a text from her dad that said, when I asked her what she was going to do with her money she answered:
"I want to protect our fish so please donate this to Trout Unlimited."
Heart melted.
Dakota, you have it figured it out.  The TU team, and all the people who depend on Bristol Bay's incredible fisheries, are extremely grateful for your big heart, love of fish and generosity. You give us hope for a bright future for Bristol Bay. 
And Mom and Dad, kudos. You are doing a great job of raising her right.  And thanks for inspiring the rest of us too.
You can win a trip to visit the Kraft family lodge and help protect Bristol Bay fisheries too, through this sweepstakes.