The Valle Vidal, New Mexico, one of the first successful protection campaigns guided by TU's Angler Conservation Program.
Nearly 20 years ago, the voice of the American hunter and angler was nowhere to be heard in the conversation about conservation. This was a marked contrast with the history of conservation in this country; indeed the very idea of conservation was based in hunting and angling and those who hunt and fish. Roosevelt, Grinnell, Pinchot, Leopold, Hornaday, Murie, Olson, Seton. This list of hunters and anglers in conservation is virtually endless, but in the early 2000s, there was an eerie quiet from that community.
Enter Chris Wood, then a conservation director at Trout Unlimited's small office in Arlington, Va. Wood had most recently been an architect of the famous U.S. Forest Service Roadless Rule, working under then-U.S. Forest Service Chief Mike Dombeck. The rule protected millions of acres of un-roaded public lands across the country from further development. This move, which did more for hunters and anglers than any government action since the 1970s when bedrock environmental laws protecting clean air and water were signed into law, was hailed by the conservation community far and wide.
But from the hunters and anglers? Crickets.
Wood knew that in order for conservation to be truly lasting, all voices needed to be heard. So after his tenure under Dombeck ended, he decided to bring anglers and hunters into the mix once again. In 2004, under his direction, TU began to hire angler-hunter conservationists from across the West—the very states which had the most roadless lands, the finest fishing waters, and the world's best hunting opportunities. Some half dozen hunters and anglers were among the initial hires in states like Colorado, Wyoming, Montana, Idaho and Oregon. Their mission was simple: spread the gospel that fishing and hunting and conservation go hand-in-glove, just as they did in the 1800s when other sportsmen and women stood up for conservation and began a legacy we still enjoy today.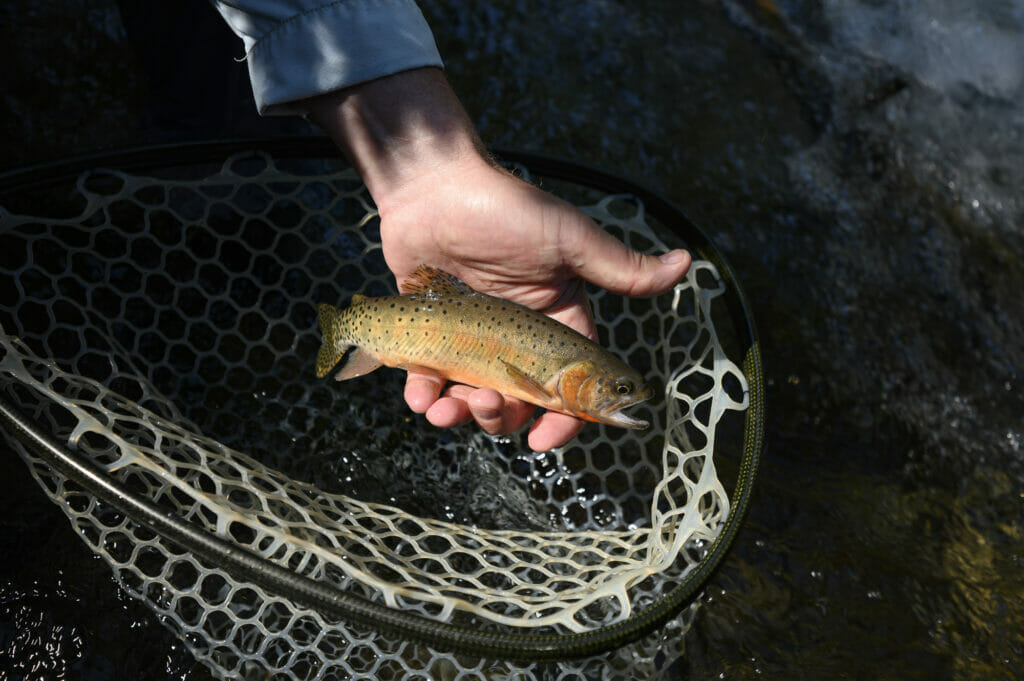 Their mantra was simple: quality hunting and angling and natural resource extraction can work together. There are places where multiple uses such as mining, oil and gas development, wind and solar development and logging are totally appropriate. In those places, development should be done responsibly to ensure that wildlife and fisheries resources aren't impacted severely.
And in some places, the best use of the land is no development at all.
The men and women who were hired became what is today Trout Unlimited's Angler Conservation Program, a two-decade-old arm of TU that has protected literally millions of acres of public land for future generations of anglers and hunters, while at the same time overseeing multiple use done responsibly on millions more acres of public lands. The story of that effort, the story of Chris Wood's vision that brought hunters and anglers back to conservation—in many facets beyond just Trout Unlimited—is contained in the Legacy of Protection report.
We'll revisit some of TU's greatest conservation victories of this century in the coming weeks, and show how we're continuing the ACP's legacy by stepping up our commitment to protecting America's public lands for generations to come. Stay tuned.