Aaron Prussian is the new habitat restoration director for Trout Unlimited's Alaska Program. Aaron will spend his time managing and growing TU's restoration work across the state. From ongoing projects on Resurrection Creek, to emerging projects in southeast and interior Alaska, Aaron will work to ensure our restoration efforts bring maximum benefits to local fish and communities. We are thrilled to welcome him to the team!
Meet Aaron!
Tell us a little about yourself? What is your background?
I've been working in streams for just about my whole 25+ year career, starting as seasonal technician with the Forest Service in Juneau studying juvenile coho salmon in 1995, to most recently as the District Fisheries Program Manager with the US Forest Service in Sitka. I have a master's degree in aquatic ecology from Idaho State University where I studied under the late Dr. Wayne Minshall. Since then, most of my career has been restoring or protecting streams for all the reasons people find them important, from fishing to clean water, to flood control, and everything in between. Streams have been the central focus of my work and personal interests for a while now, even as a kid in southern Michigan when I would ride my bike to a nearby park to chase crawfish and cast plugs for bass.
My family and I have lived in Sitka since 2014 and we have two high school aged kids- Anna, who's about go to college as a distance runner for Seattle Pacific University, and Calder, a freshman. My wife Katherine (KK) works for the US Forest Service as a hydrologist and between the four of us it seems like someone is always out doing something, from skiing fresh powder in the mountains above Sitka, to chasing king salmon in Sitka Sound, to running or biking the great network of trails that crisscross the area.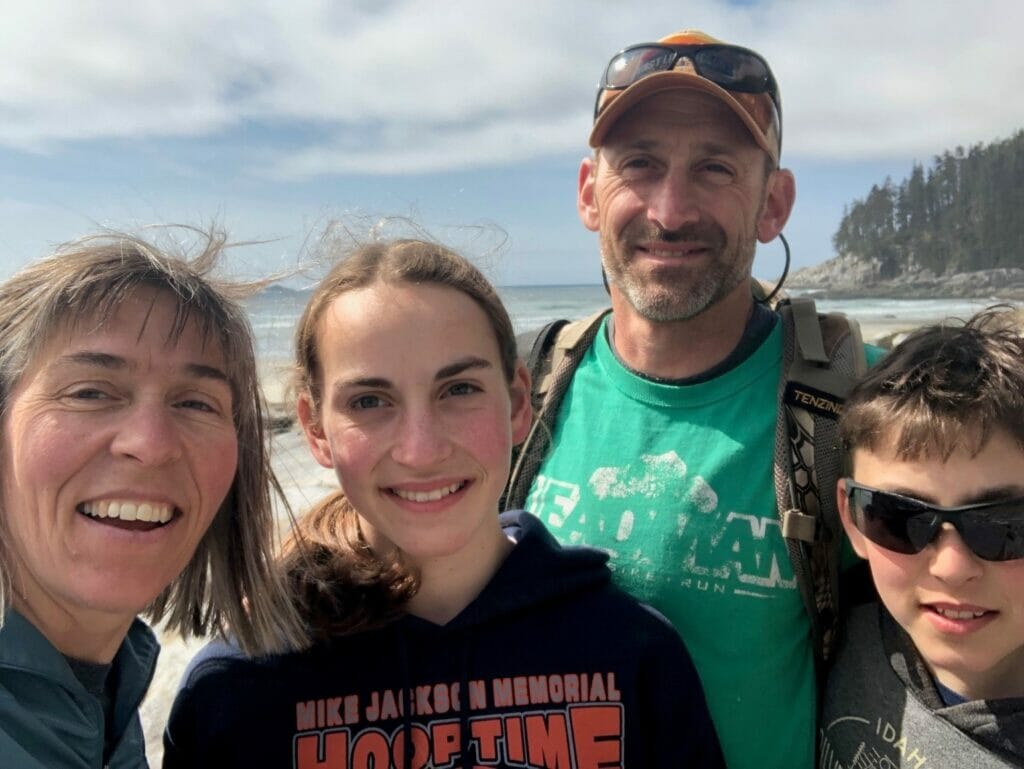 As you start your new career with Trout Unlimited, what are you most excited about?
I'm really excited to work with partners to restore stream ecosystems across Alaska. A lot of what I've done in the last 15 to 20 years has involved developing partnerships and working alongside other stakeholders to collectively improve streams, so I'm excited to continue that work and expand it across the state. I'm also equally excited to apply my understanding of stream ecosystems to the art and science of restoring streams for the good of coldwater fisheries and conservation. That said, I might actually be most excited about being a part of TU and all the great things it represents. I've always admired the work they do and have always enjoyed working with their great staff, and I'm just excited to be a part of all of it now.
What are you hoping to accomplish with your new role?
I think two main things at this point. The first, and I think TU already has this reputation in most parts of the state, is that I want TU to be the organization that folks call when they have an idea about restoring, protecting, or conserving streams and fisheries. Having once been in an organization that would call TU for help, I think I have some ideas on how we might reach out to tribal, state and federal managers, and even local and private landowners to see what they're interested in and how we might be able to work together to accomplish each other's goals.
The other is continuing something we started talking about some 20 years ago, and that's that stream restoration really can be both a substantial part of a local economy and be a driver of good land stewardship. We used to call it the Restoration Economy and the basic idea is that there is a lot of work out there that can be done for the purposes of improving stream and fisheries conditions while at the same time improving benefits for people. Whether it's replacing culverts, rebuilding whole streams, or just properly maintaining roads, there is a lot of work to be done out there that can benefit fisheries. I'd like to see TU help bring training and experience to contractors and community planners that can both help lower maintenance costs, improve health and safety, protect and maintain healthy fisheries and streams, and all of it bring local jobs to rural Alaska.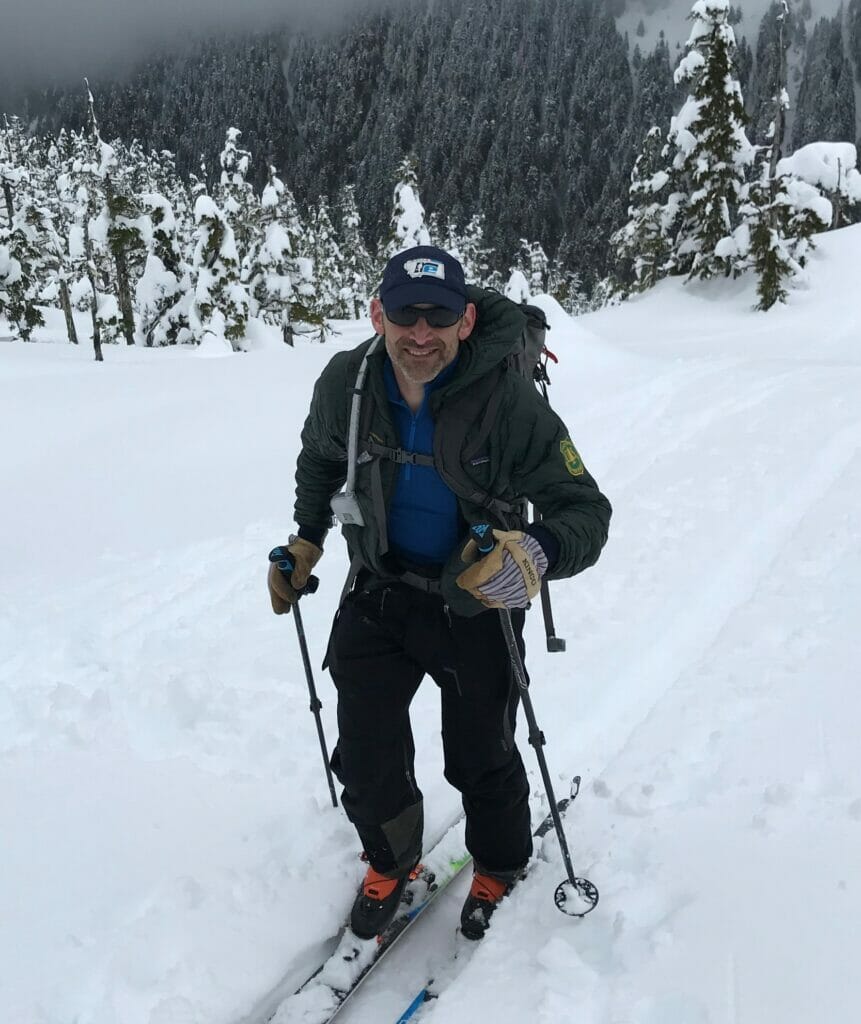 What is your favorite species of fish to chase and why? 
On a flyrod, I'd say a sockeye salmon is probably my favorite species. Super hard to catch, at least for me, but I think I've found that pound for pound they're consistently the craziest fish I've ever caught. That said, I'm not a great fly angler so I'm excited to hang around good ones at TU and maybe learn some tips.
Lately, however, chasing king salmon on my troller is probably my favorite. I think I've evolved through probably all the different kinds of fishing someone could do, starting with a bamboo pole fishing for croppie with worms in a midwest pond, to now commercial trolling for king salmon. For whatever reason, I've come to appreciate fishing for kings on the open ocean or scratching them out of underwater nooks and crannies and kelp beds, and for reasons that are probably similar to catching a fish on a fly, having a king at the end of the line always makes me jump out of my chair.
What does your perfect day in Alaska look like?
I'd be remiss if I didn't include my kids in some kind of a favorite day because I've had some pretty amazing days with my family on the water or in the hills. But I'd probably have to say that some of my favorite days were when I was younger and living on Prince of Wales Island. I would celebrate my spring birthday by backcountry skiing in the Klawock Mountains with a few friends, and on my way home I'd stop at the Thorne River and fish for steelhead. Sometimes I'd even catch one, and on a sunny spring day in southeast Alaska, I couldn't think of anything better. I'd love to do that again with my kids now for sure.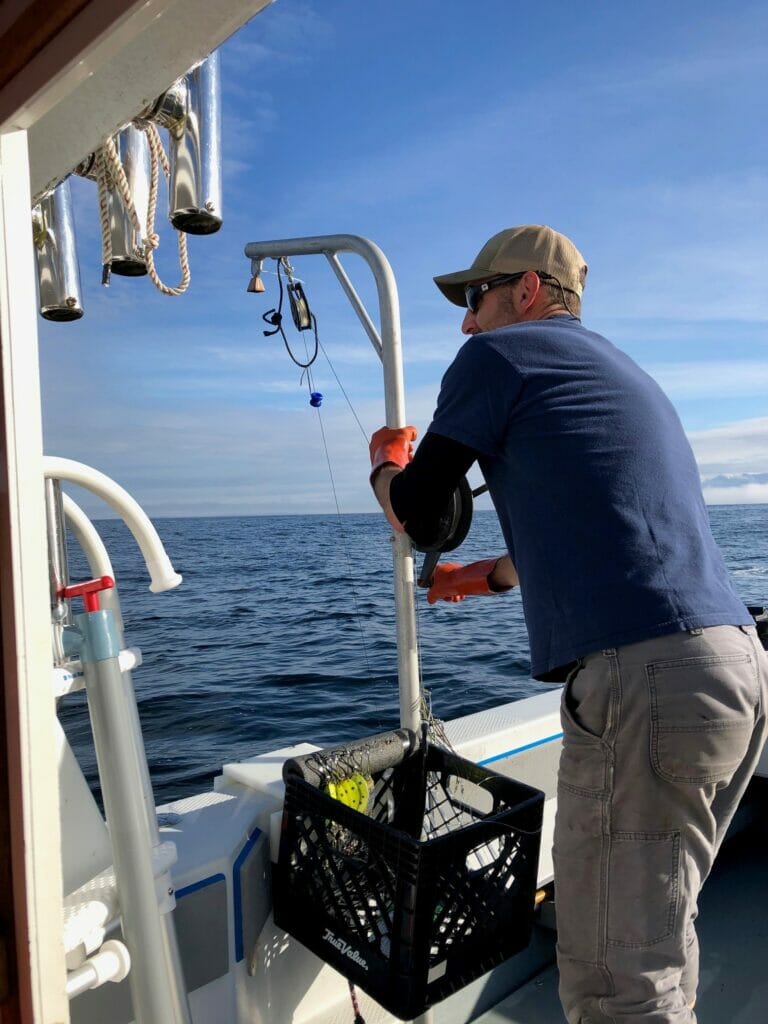 Share with us your preferred salmon recipe?
I'm pretty simple, and we eat A LOT of salmon in my house, but as a troller in Sitka I appreciate a fresh king salmon straight out of the ocean probably more than any other fish. My absolute favorite way to cook it is filleted and butterflied, sprinkled with flaked Sitka Sea Salt, pepper, and olive oil and seared on a fairly hot grill until its medium rare in the middle kind of like a steak. A fresh winter or early spring king after a long winter of frozen fish makes it even better but any fresh king will do. Add that to some rice topped with sesame oil, soy sauce, and Japanese seaweed and that's a pretty common dinner at our house. A very close second would just be raw king salmon and vegetables in a poke bowl with some spicy mayo.