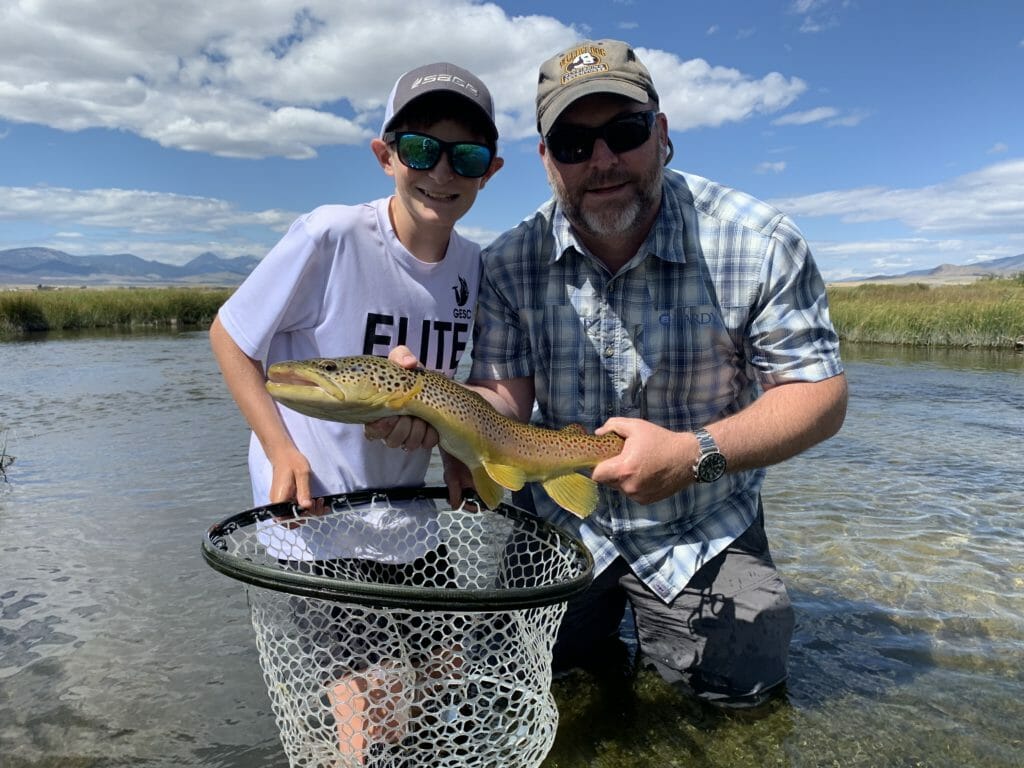 As the official holder of the Best Job in America, it was a treat to have the runner-up, Ben Bulis, come visit the intergalactic headquarters of Trout Unlimited this week. Ben has led AFFTA (the American Fly-Fishing Tackle Association) for nearly eight years.
Through Ben's leadership, AFFTA has grown from about 250 member companies to over 1,300. If you fly fish, you know these companies—think Orvis, Simms, Farbank (Sage, Rio, and Reddington), and many others. AFFTA used to be known for putting on a great trade show, and its annual International Fly Tackle Dealer show has made a triumphant return to Denver. But in recent years AFFTA is as well-known for its support for conservation as it is for serving as the voice of the fly-angling industry.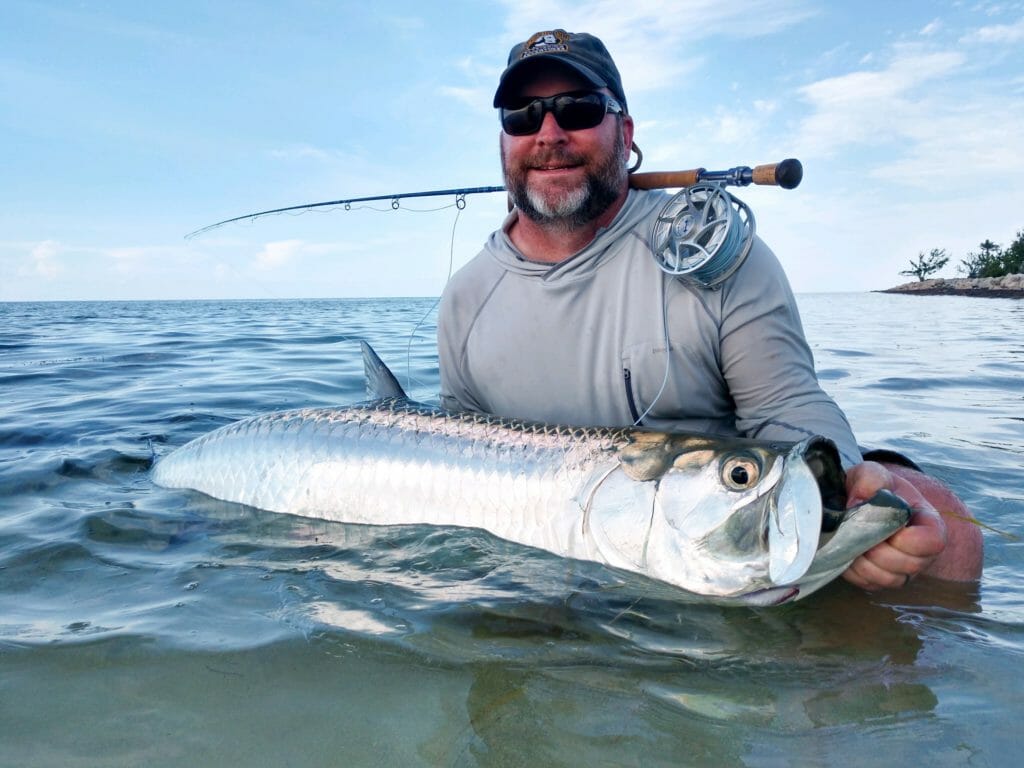 "Look, why wouldn't we take a strong posture on conservation?" Ben asked me. "TU's efforts to recover rivers make fishing better. Better fishing means more opportunity. More opportunity means more customers for our member businesses."
I was a bobble-head.
Various fly fishing companies have long-supported conservation. Orvis is the standard against which all others are matched. Sharing TU's conservation priorities with their customers, donating their own resources, and encouraging their customers to do the same. Orvis rocks.
Costa Del Mar largely built our TU Costa Five Rivers program which now helps several thousand college students from over 100 colleges and universities fulfill their community service requirements through conservation.
Simms has supported a variety of TU youth initiatives and campaigns such as the effort to protect the Smith River in Montana from an ill-advised copper mine. Fishpond not only makes great fishing bags, they are major supporters of efforts to keep public lands in public hands. Vedavoo, another bag company in western Massachusetts, like so many other fly fishing companies, contributes product to TU "at cost" for us to offer as premiums to members and supporters.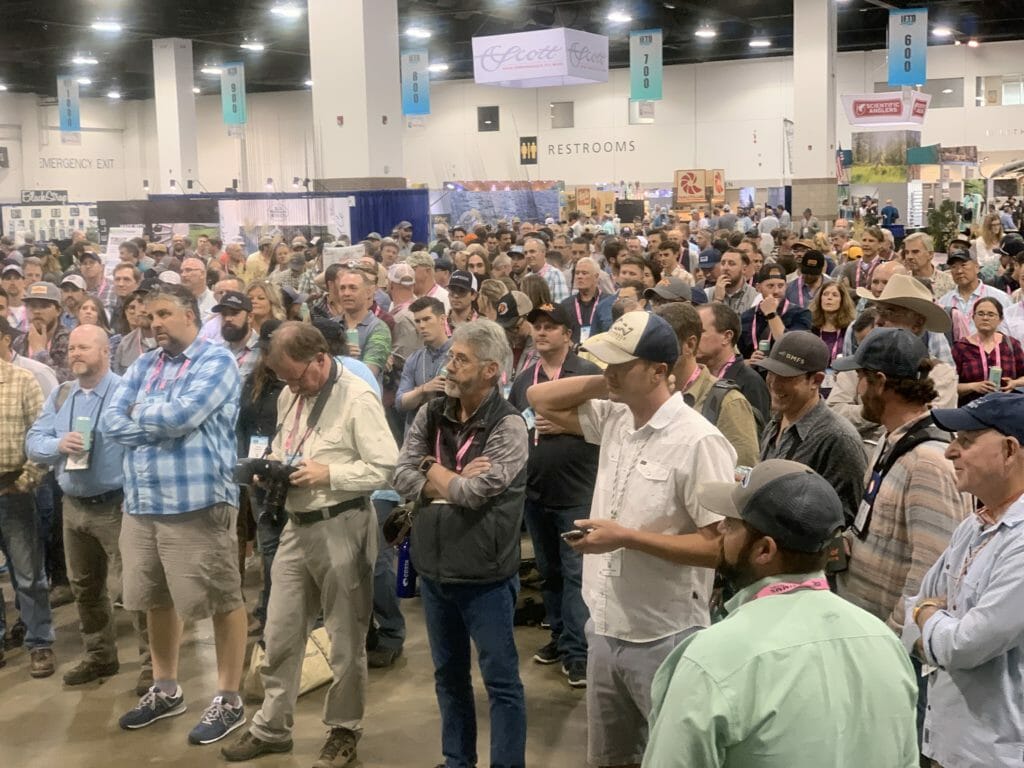 Scott Fly Rods of Colorado makes one of the sneakily best fly-rods on the market. Its company president also took the time to fly to Washington, D.C., to convince Congress to invest in conservation.
It is not simply the big boys. A few years ago, the owner of Montana Angler, a fly shop in Bozeman, flew to Kansas City to testify at a hearing for clean water. He is one of literally hundreds of fly shop owners and proprietors that give back to TU and conservation. Note: if you are looking to buy a rod and reel, waders, fly tying material, run, don't walk, to your local fly-shop. Chances are good that your local shop is a TU Business and supports a local TU chapter. We should support them back. And, you will most likely walk out of the shop, a better and wiser angler.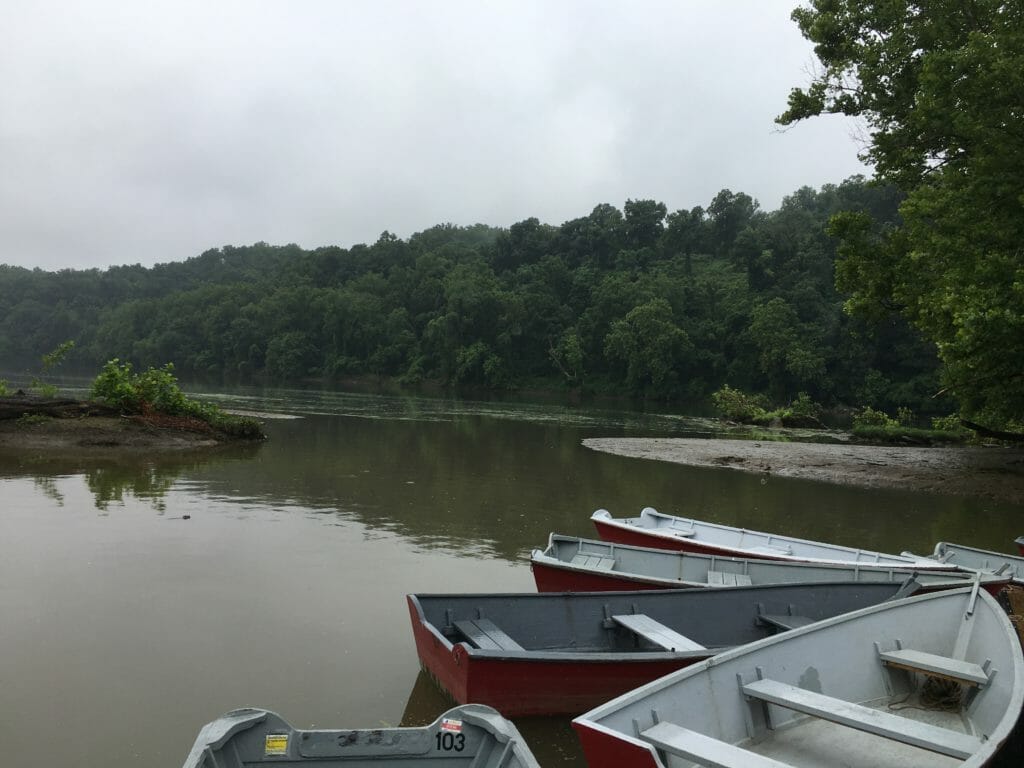 A few years ago, Ben and I found ourselves seated next to one-another at a large meeting with the Secretary of Interior. We each had three minutes to lobby the Secretary on our issues. I made my case for public lands, endangered trout, drought and clean water. Then, I asked for an additional minute and pitched the Secretary on maintaining access to Fletcher's Cove—a Park Service property, and one of the finest urban fisheries in the country—right here in the nation's Capitol. Fletcher's, which for over 100 years has rented wooden rowboats, and sports dynamite shad, catfish and bass fisheries, is being silted in because of stupid things that happened in the pre-environmental law era.
When I finished, the Secretary nodded his head and looked at Ben. Ben launched in, "Chris is right. Fletcher's is the finest urban fishery in the country…"
A few days later, after his Senate confirmation, one of Secretary Bernhardt's first acts was to show-up to Fletcher's Cove and publicly express his commitment to maintaining access to it.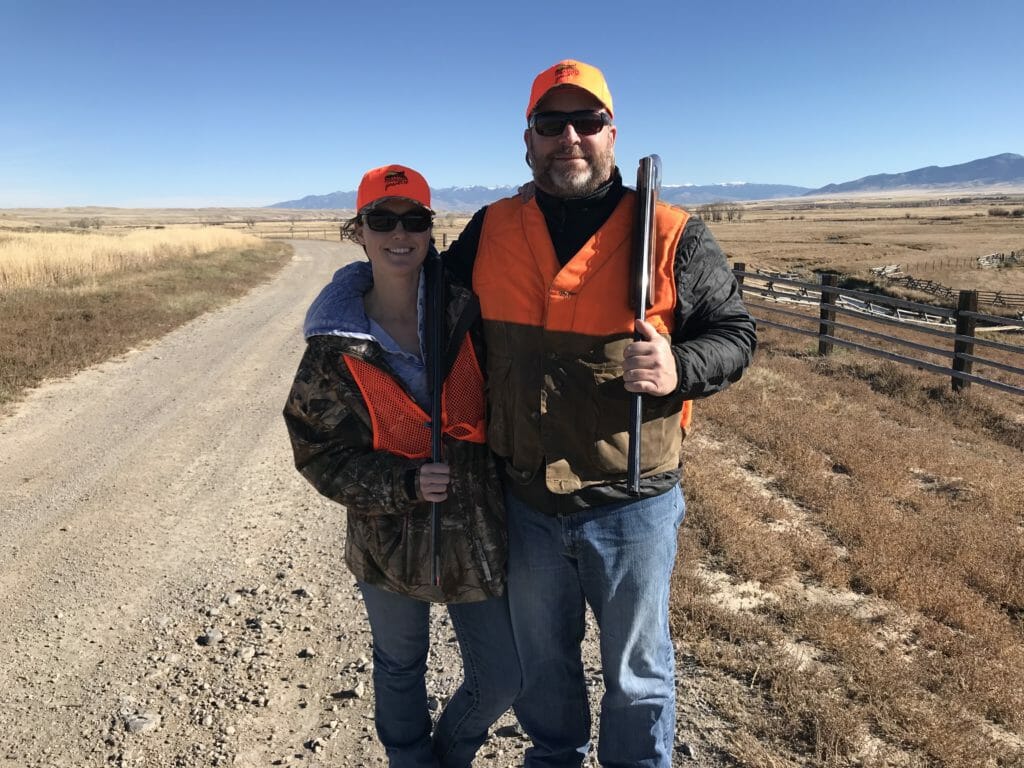 Conservation runs in the family for Ben. His spouse, Bethany Erb, is the highly-effective legislative representative for Pheasants Forever and Quail Forever in Washington, D.C. When the Obama administration was trying to reinstate the protections of the Clean Water Act for small headwater streams, Ben worked with our own Steve Moyer, and testified in support before the Small Business subcommittee of Congress.
AFFTA has come out in opposition to the effort to roll back the Clean Water Rule that removes protection for an estimated 50 percent of wetlands and streams. AFFTA steadfastly supports the protection of Bristol Bay in Alaska from industrial-scale mining. It opposes the weakening of roadless protections on the Tongass National Forest in Alaska.
It is difficult to overstate the power of a 300,000 member and supporter driven conservation organization such as TU partnering with AFFTA and its 1,300 member businesses who support thriving local communities all over the nation. Some elected leaders like to pit ecological needs against economic realities. The AFFTA-TU partnership makes that a lot harder.
Chris Wood is the president and CEO of Trout Unlimited.