It's impressive to think about what our bodies do for us while on the hunt for trout. Clawing our way through thick brush, scooting down steep slopes or lunging to jump from boulder to boulder touches on only some of the contortions we make while fishing.
Watching Toner Mitchell, New Mexico's water and habitat program director for TU, crawl, kneel and belly slide through northern New Mexico's high country for wary cutthroat trout was a feat to witness. That's what it takes to see how these native cutties fared after last year's deep winter and the impending decimation from the introduced brown trout. Toner didn't seem to mind the rigorous work.  
Tight cover means bow-and-arrow casts are mandatory. I studiously took notes that sunny, almost fall day while watching a master of this technique at work. Toner pulled the fluffy fly taught, aimed the tip of the 6-foot, 6-inch fiberglass rod just above the cutty and released. Thinking he was safely sitting under a downed tree; this Rio Grande variety never saw Toner coming.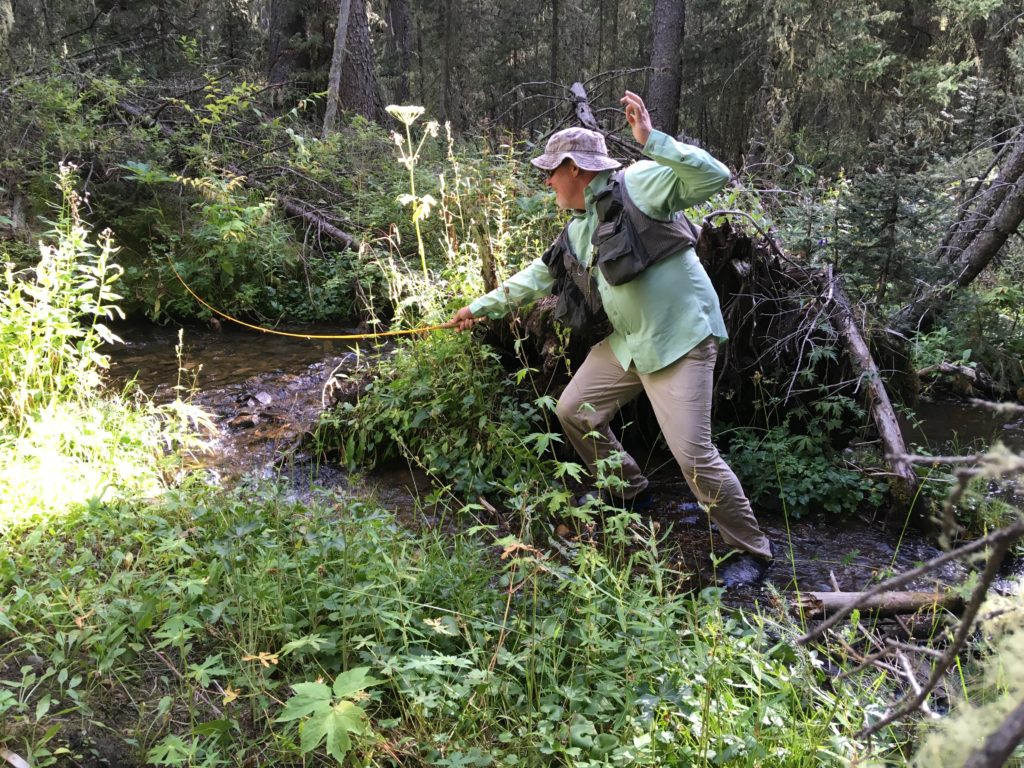 Only a few fish around each bend means contorting the body to step, bob and weave through the dense forest. A stream maybe two to three feet wide makes it easy to cross. But finding a spot worthy of casting means getting down low, finding just the right angle and casting from a squat or on knees connected with the soft forest floor.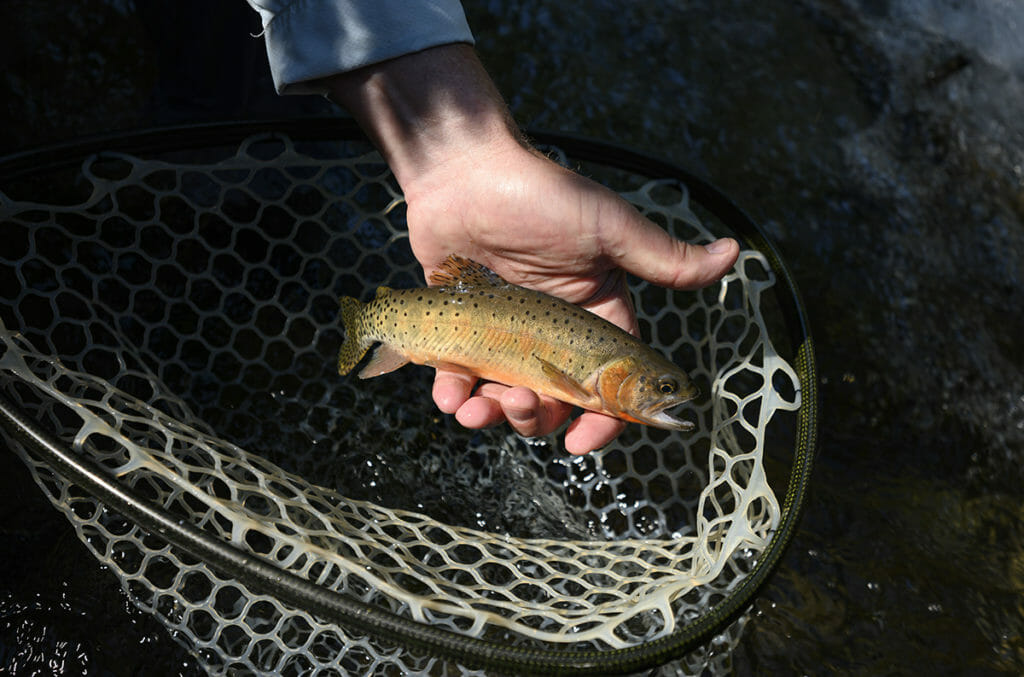 Luckily Toner, a lifelong New Mexican, is well-versed at this type of angling. High mountain streams in the depths of Carson National Forest hold these spectacular native cutthroat species, and he'll do whatever it takes to gauge the population's health. Can you blame him?
As long as my body allows, I'll continue making the contortions it takes to catch trout. Sliding down snow-covered hills, pulling myself up and over logs, jumping from bank to bank, squatting, crouching – whatever it takes. I'll make it happen until my body just gives up and I am relegated to sitting in a well-rowed dory casting for what swims below. As I sit here with sore knees, that is starting to sound luxurious.
Kara Armano is the southwest region communications director for Trout Unlimited.