Thirty five years exploring the waters of Wyoming's Carbon County as a fishing guide connected Jeff Streeter to the landscape of the region in a way few come to realize. After three decades of leading clients to fish on the Encampment and North Platte rivers, among others, Streeter was preparing to hang up the waders.
But then Trout Unlimited came calling.
"I was set to retire, but TU asked if I would be interested in writing a fisheries assessment of the Upper North Platte River Valley," Streeter said. "I had thought about conservation on many of my trips and it seemed like a logical transition."
Streeter completed the assessment in 2009 and was promptly asked if he wanted a job as Trout Unlimited's newly created North Platte River Water Project Manager.
It was a move Streeter, the local community, conservation partners, anglers and fish do not regret.
Streeter recently traveled to Washington, D.C., to be recognized for his efforts in the North Platte River Valley with conservation partners and receive the National Rise To The Future – Watershed Resource Award from the U.S. Forest Service.
Christina Barrineau, an aquatic habitat biologist with the Wyoming Game and Fish Department, and Joe Parsons, district manager of the Saratoga Encampment Rawlins Conservation District, made the trip to Washington to receive the award.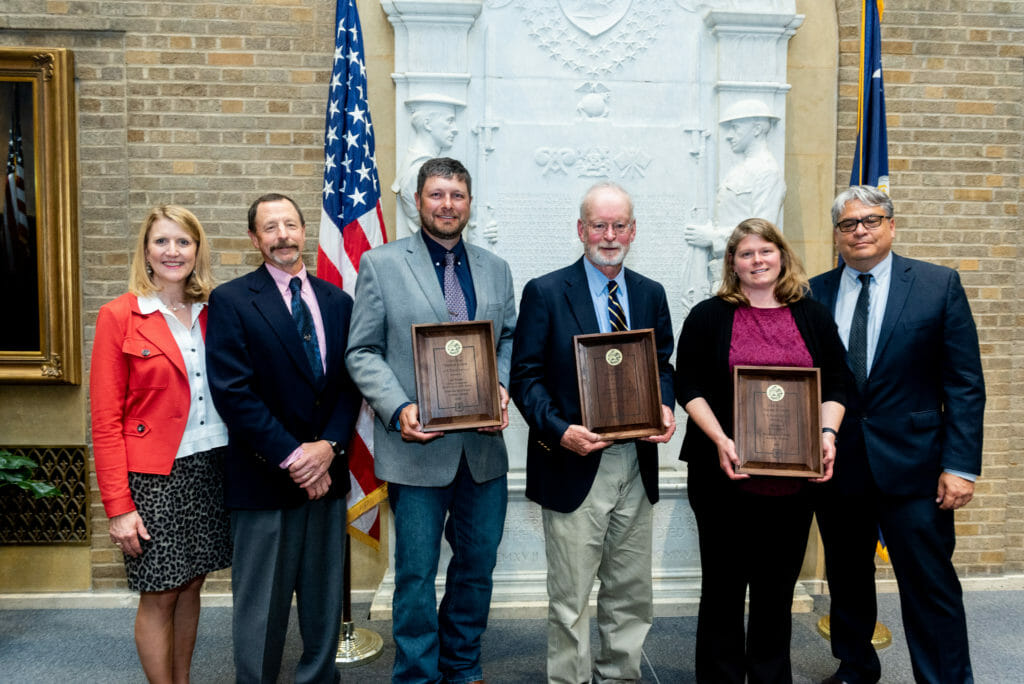 The three were nominated by Bill Baer, North Zone Fisheries Biologist for the U.S. Forest Service.
"We work together to improve fisheries both on and off the forest," Baer told Trout Unlimited. "I nominated them because of the work they have done to improve the fisheries in the valley. It's a watershed approach. It doesn't do much good to restore habitat on the forest if the fish can't get their due to diversions off of the forest. I truly enjoy the partnership we have developed."
Since 2011 the partnership has achieved an impressive list of accomplishments according to the nomination. Among them:
Reconnected more than 109 miles of wild trout habitat by removing 12 barriers.
Restored more than 12,000 linear feet of river channel.
Planted thousands of willows and other native shrubs.
Raised $3.5 million for stream restoration, fish passage and riparian enhancements.
Tracking 11 projects to monitor success and better understand river dynamics.
Impressive as they may be, those are just numbers. Streeter is just as proud of what they have done in the community.
"Part of my job is fostering stewardship, especially with young people on the watersheds," he said. "People living here are hungry for that connection and we can provide it. A letter from a bunch of second graders telling me they had a great time playing in the water with me is as important as anything I do."
As part of that effort Streeter and Barrineau created a stream restoration 101 training. They can adjust their training from 20 minutes to three hours and have provided it to a community open house in Saratoga, to the Wyoming Game and Fish Commission and the Wyoming Association of Rural Water Systems.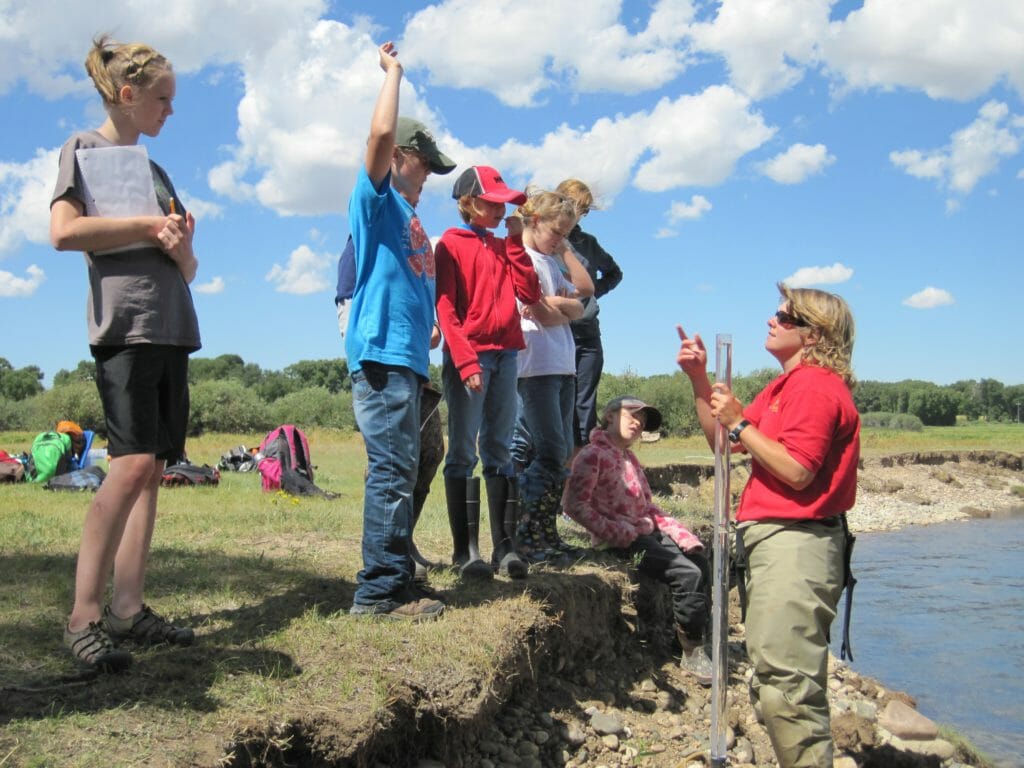 Barrineau admits she was a little apprehensive about working on conservation projects with a former fishing guide, but she quickly learned to appreciate Streeter's knowledge of fish and their habitats.
"I was used to working with people with more of a science background when I first met Jeff. It was fabulous to work with someone who did not have that science background and could look at things with a different perspective," Barrineau said. "We benefit from his perspective almost every day. He doesn't just bring a Trout Unlimited presence; he brings the angler perspective too and it is good to hear that."
Cory Toye, Trout Unlimited's Wyoming Water and Habitat Program Director agrees Streeter's passion for the resource and his time on the water as a guide made him a perfect candidate for the North Platte River Valley position.
"It became clear while Jeff was working on the assessment under contract with us that we needed him to be our on the ground staffer identifying and implementing projects," Toye said. "Jeff is as efficient as anybody in managing projects, working with partners and seeing things through. Some of our biggest project wins in Wyoming in the past 10 years came from Jeff's efforts."
For 35 years Streeter thrilled at the reaction of his clients catching fish. He watched people decompress and open up while floating the river or standing in the river focused on what could be the largest fish they ever hooked. He finds great pleasure knowing his efforts now provide those special moments in a different way.
"I think in terms of making fishing better; in making this place better," he said. "I would hope this watershed is more resilient since we have been working on these projects. I think it is and that makes it all worth it."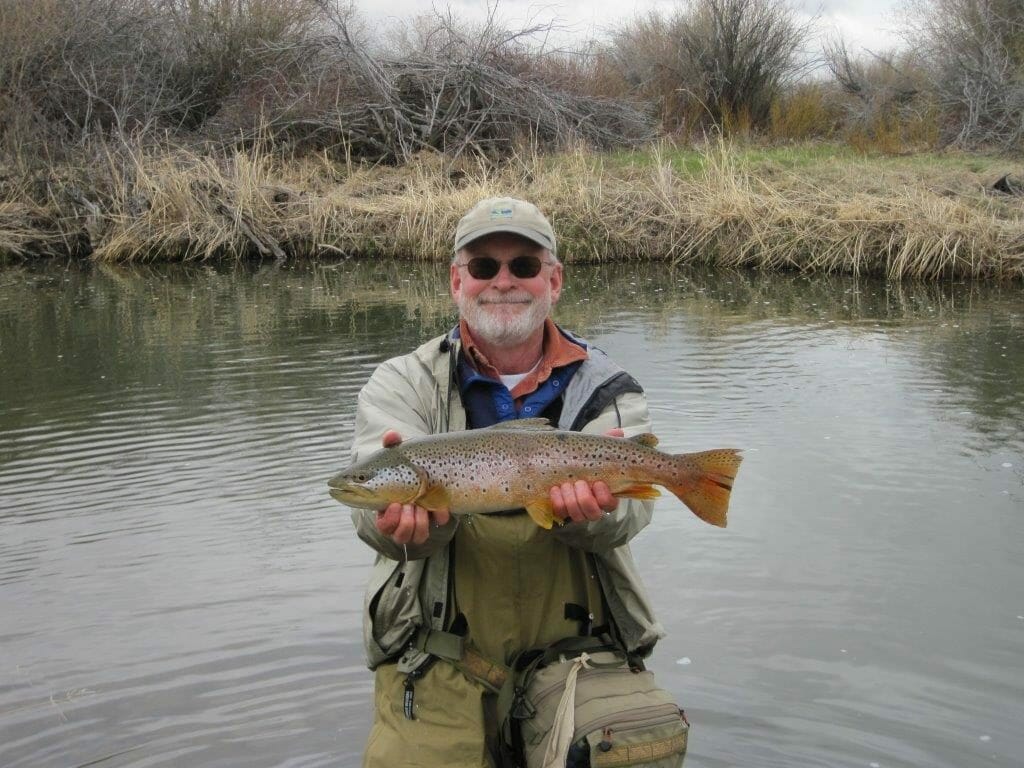 Brett Prettyman is the Intermountain Communications Director for Trout Unlimited. He is based out of Salt Lake City.