The days are beginning to get longer, the temperatures are starting to rise and the ice is melting on many lakes and streams around Southeast Alaska. After six months of cold and darkness, and the last month of hunkering down, a lot of anglers are beginning to dust off their fly rods and reels, tie a few new flies, and begin exploring their favorite nooks and crannies around the region.
For some anglers the beginning of fishing season means dropping zonkers and beadhead buggers off deep trenches in broken up lakes for hungry overwintered trout or walking the beaches and casting Clouser Minnows to out-migrating Dolly Varden and searun cutthroat trout. For others, it means throwing their skiff in the ocean and scooting over to poke around a secret steelhead stream for some Southeast chrome. Whatever your go-to spring fishery, May always feels like a solid starting point for the fishing season.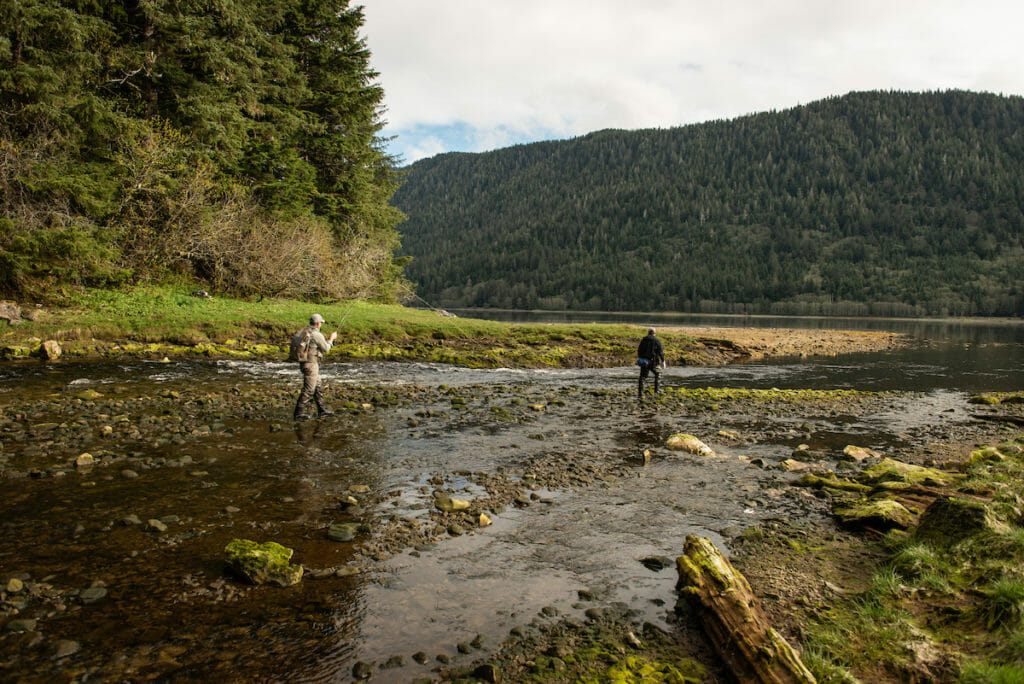 While much of the world feels uncertain, one thing is for sure: fishing is just around the corner. Now is a great time to dig out all the flies, rods and reels you shoved away at the end of last season, so you're ready to hit the ground running when the bite turns on.
Here are some tasks to tackle as the snow melts:
• Find that measly hole in your waders you couldn't find last year because your waders were always sopping wet, and finally repair them.
• Dig out your fly boxes and remove rusted hooks, bucktail that is now mohawking off, and eyes that are now twisting around hooks from one too many times bouncing off of rocks.
• Grab those reels and rinse off the smell of winter (and inevitable leftover scuzz that you thought you had rinsed off at the end of last season).
• Remove the old fraying leader and try to find your stash of Maxima leftover at the bottom of your fly fishing pack.
• If you live outside of Southeast Alaska, start planning a trip for when it is safe to travel beyond your local watersheds. Here's a list of TU Business members in Southeast Alaska. If you can, consider putting a deposit down early to help these conservation champions weather the current storm.
• Get up to speed on conservation issues facing the areas we love to fish and what TU is doing to help. Here in Southeast Alaska, we are working to ensure Southeast Alaska's abundant wild salmon returns continue for generations to come and continue to fuel the region's communities and economy. For more detailed information about the projects we are working on, visit America's Salmon Forest.
The added beauty of this time of year? If you find that you are out of leaders, split shot, or essential flies and a wader repair kit, there is still time to get your hands on some. Support your local fly shop. Reach out and see what new gear and flies you should be throwing this season.
As spring progresses and fishing season ramps up, I am all the more thankful for the amazing communities in Southeast Alaska, for the fishing we have right out our back door, the fresh air that surrounds us, melting of snow, Devils Club buds blooming, and ptarmigan hooting on the hillsides. I can't wait to get out there.
Stay healthy, stay safe, and stay sane by making some new finny friends at the local sand bar this season.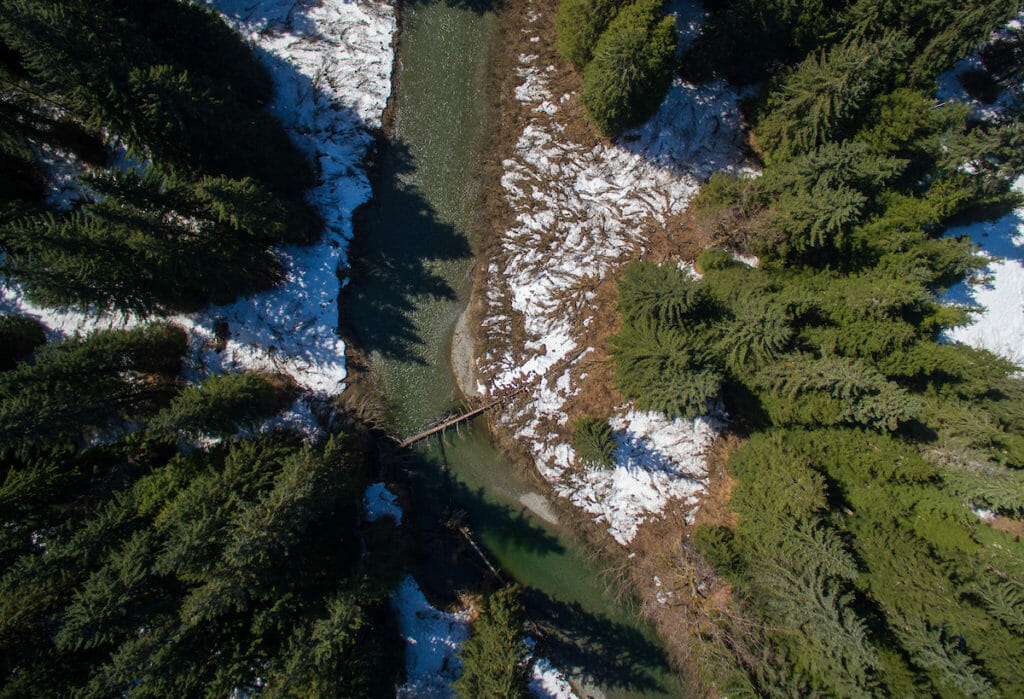 Kayla Roys is TU's Southeast Alaska coordinator.