Over the years on countless rivers and streams, I've found treasures. When the fishing slows or just for a change of pace, I walk around with my head down. It's amazing what you can find. Of course, there's the disappointing: tippet or leader pieces, shotgun shell casings, spent bobbers and the make-me-want-to-pull-my-hair-out cigarette butts and plastic water bottles. But there's also the delightful: flies (too many to count over the years), cash, lures, still functional paddles, and flip flops. (Hey, that's where I left that!)
I'm sure I'm not the only angler to do this. Luckily for all of us, many of us pick up the trash we come across. I don't know what I'd do without fishpond's PIOPOD always attached to my pack. More often than not, I come home with it stuffed full of goodies that then make their way to a proper disposal. My waders are often receptacles for water bottles, shotgun shell cartridges — because casting and blasting is fun, but please pick up your cartridges, pretty please — and anything else that doesn't quite fit in the handy fishpond pack-it-out pod fits nicely in my waders, usually.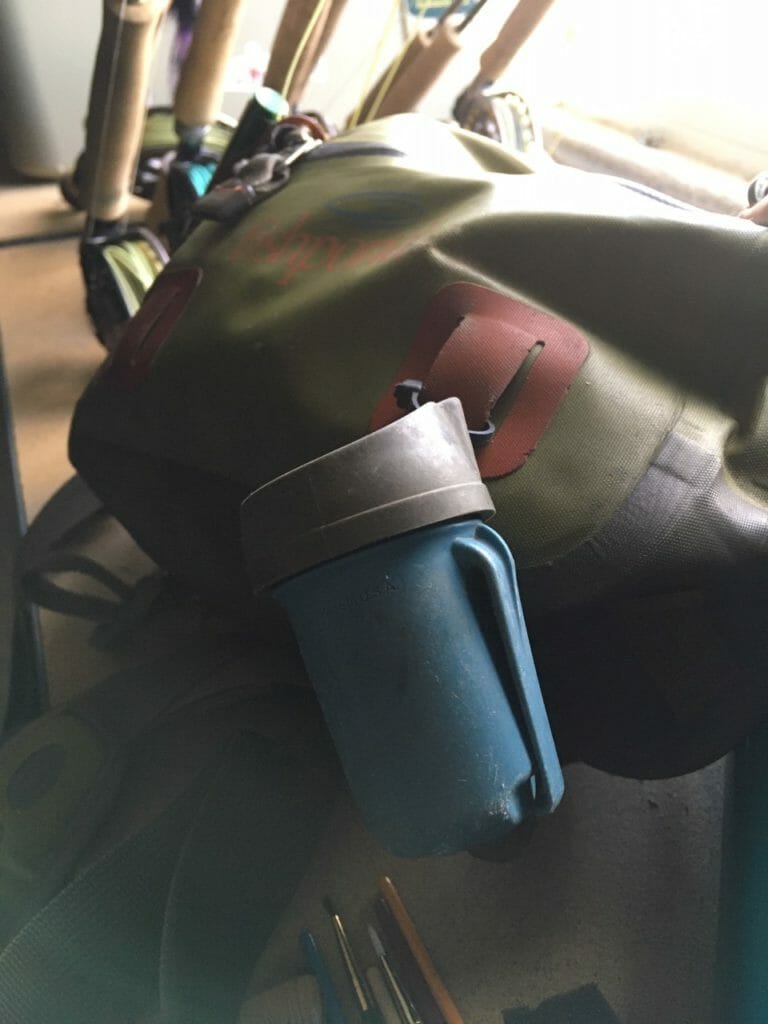 I'm also a big fan of hosting river clean-ups with my local TU chapter. The Animas River through Durango sees lots of use every summer, so there's a dizzying amount of trash found each fall. Lots and lots of flip flops, sunglasses, and of course, an endless reserve of airplane size liquor bottles. We've also found multiple bikes, car tires, old heavy metal pieces, water heaters and so much more. But to make it even more fun, we give away prizes to the best trash categories, like "potential to get you most wasted," "heaviest" (went to an old porcelain toilet one year and a drowned mattress another year), "oldest," "most artistic," "most closely related to your career," "most disgusting" and more. It's a fun time with lunch served for all volunteers to celebrate… after copious amounts of hand sanitizer.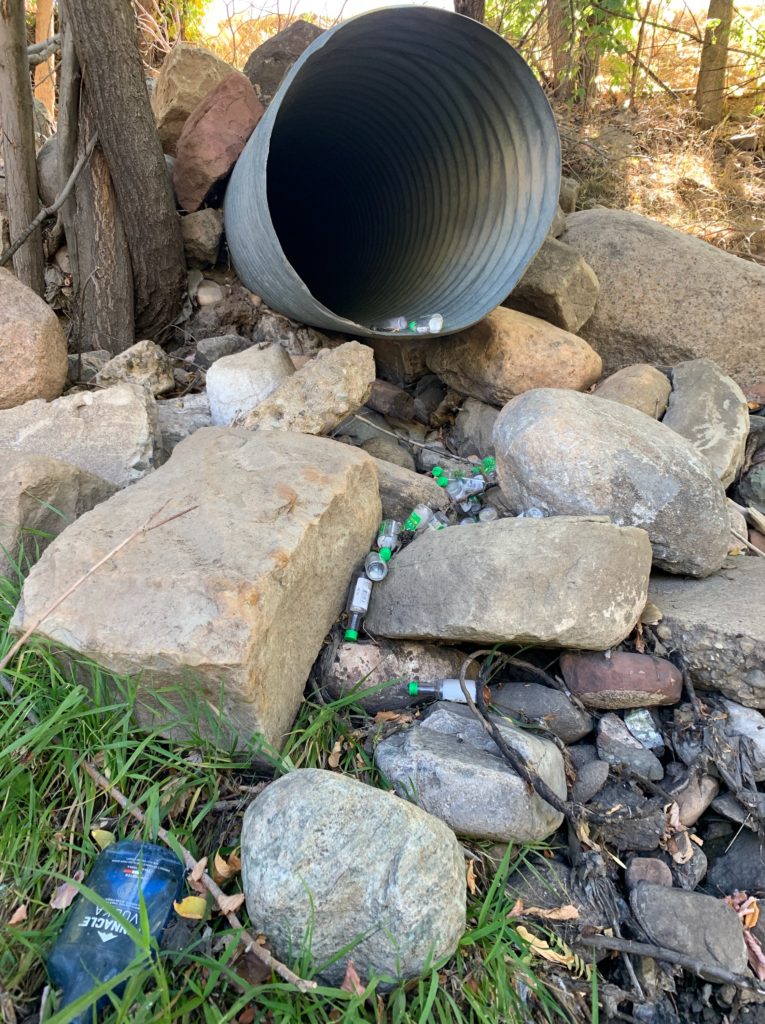 But the best treasures I keep for myself. With the lures I've found, I make rearview mirror decorations out of them. Rocks often fill my pockets and they are mostly heart-shaped. Pieces of wood often find their way into the back of my truck after a day on the water, and one special piece found with a great friend reminds me of our amazing day on the water every time I drive in and out of my garage. The flies, they go in my fly box, or a friend's. What river treasures do you collect? 
Time for another day of finding river treasures will come our way soon!