Over the course of the last few weeks, Bristol Bay and Trout Unlimited's efforts to stop the proposed Pebble Mine have found a new ally—Katie Couric.  
Earlier this summer, The Today Show visited Bristol Bay to speak with Bristol Bay lodge owner Brian Kraft, and Iguigig community leader and Alaska Native, Christina Salmon, who have been outspoken advocates for the region and the fish-based resources that are threatened by the mine.
Harry Smith returned to the show in New York City with water that he took directly from Iliamna Lake—so clean that it doesn't need to be filtered. He shared it on air with cohosts Hoda Kotb and Savannah Guthrie. Watch the Today Show feature here.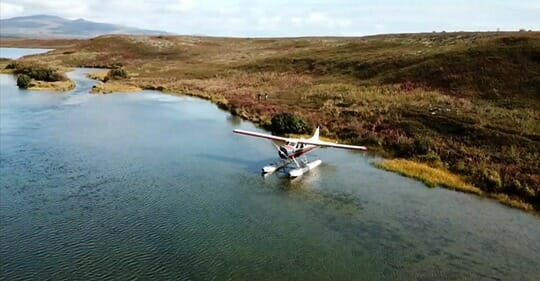 Inspired by Bristol Bay and the advocates working to protect it, former Today Show host Katie Couric included a section in her daily email newsletter this week about Bristol Bay, quoting TU Alaska Program Director Nelli Williams who said, "If we want thousands of American jobs and all the other qualities that makes Bristol Bay special, to continue into the future, we have a lot of work to do in the coming year."
Couric also shared her latest partnership with another Bristol Bay ally and Trout Unlimited friend—Orvis. Couric and Orvis have teamed up to giveaway a $1,000 gift card to a lucky winner!
Enter to win the giveaway today!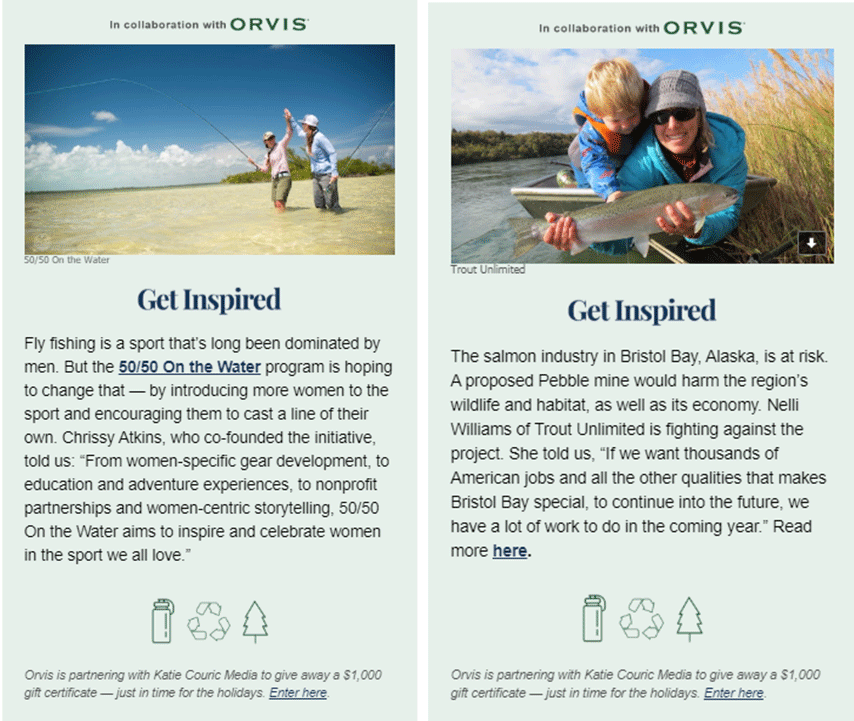 Trout Unlimited is incredibly proud and grateful for the relationships we've cultivated with leaders in the sportfishing industry nationwide. Orvis continues to be a fantastic partner, and we look forward to going abroad with them in 2020. Nelli will be hosting the 50/50 On the Water trip to Patagonia in February—read more about the trip and get signed up today!  
Thank you Katie and Orvis for your support in making sure that anglers can continue to fish in incredible places like Bristol Bay!