There's a new class of STREAM Girls to welcome in West Michigan to thanks to Girl Scouts of Michigan Shore to Shore, Trout Unlimited, and some amazing dedicated volunteers.
This month 30 Brownies, juniors, and cadettes attended STREAM Girls camp at the Girl Scouts' Betsy Cutler House located on Bear Creek in Muskegon, Mich.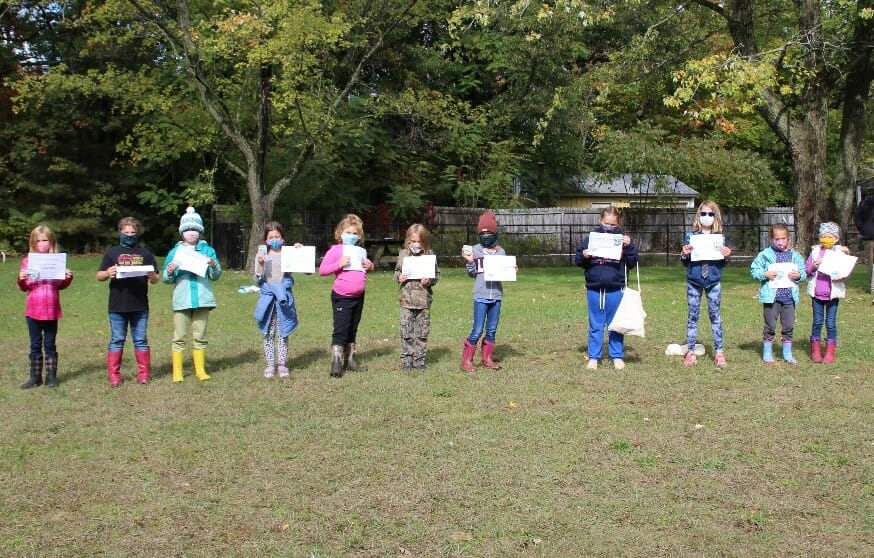 The girls started their day putting on waders and exploring Bear Creek. They self-led a stream walk and answered questions from their Field Notebook about their observations of the creek and its surrounding land with help from Trout Unlimited staff and volunteers.
The girls searched for and drew evidence of wildlife like animal tracks and nests, described how the water felt, looked and smelled, described the land use around the creek, and much more.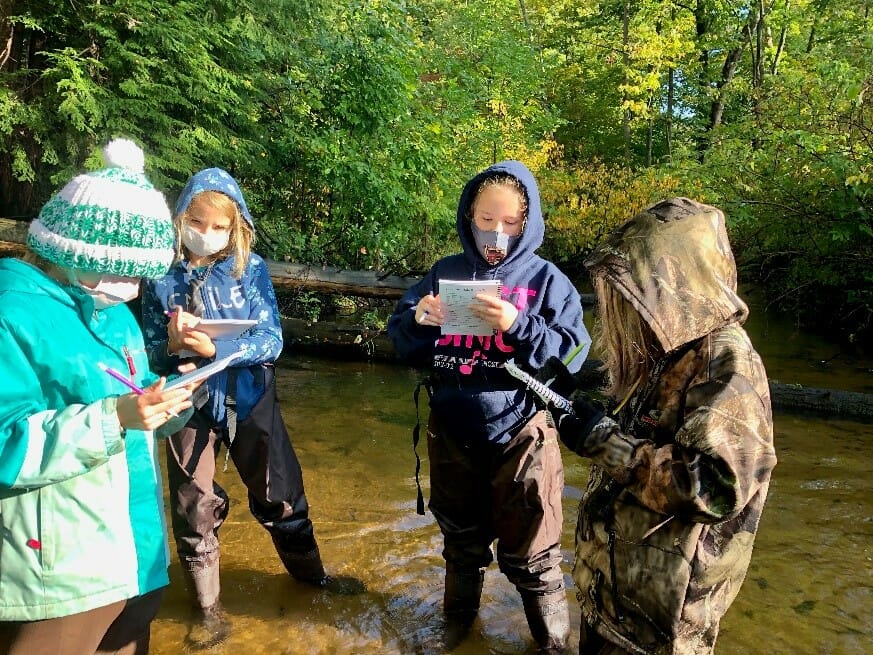 Next the girls explored macroinvertebrates in the pond and analyzed water quality based on what they found. The Girl Scouts did not want to put their nets down and could not believe all the exciting things that were living just under the surface, collecting a range of sensitive and tolerant insects, including water scorpions, mayflies, caddisflies and dragonfly nymphs. 
The Girl Scouts learned about the connection between macroinvertebrates, fly fishing and matching the hatch, and were introduced to the art of fly tying, creating their own Woolly Buggers with volunteers from Fly Girls of Michigan.  
STREAM Girls in Michigan aims to seek out women volunteers for this program so girls can learn in a single gender learning environment which can help build confidence at this critical age.
Lastly, volunteers Dorothy, Caitlin, Lina, and Laura demonstrated how to cast a fly rod and after practicing fishing for "lawn trout" and honing their skills, the girls fly fished for panfish in the pond with some success.
Trout Unlimited staff passed out STREAM Girl certificates and patches to the new class of STREAM Girls with great pride in the adventurousness, perseverance and skill possessed by these girls despite lots of safety protocols, rain, and chilly Michigan weather.  
Congratulations to these new STREAM Girls who will surely be our next generation of river stewards.
This program was made possible by the Gerber Foundation.