Sunset on Seedskadee National Wildlife Refuge. Paul Burnett/Trout Unlimited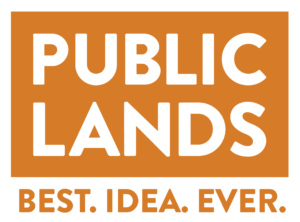 Trout Unlimited is devoting the month of September to celebrating public lands and the agencies dedicated to upholding America's public land heritage. It's no coincidence that National Hunting and Fishing Day and National Public Lands Day are both during September — the month is tailor-made for hunters and anglers to enjoy all that public lands have to offer.
Join us this month as we get to know the agencies who manage our public lands and explore special places around the country. Stay tuned to TU.org, Facebook, Instagram and Twitter for updates, contests and opportunities to take action. Most of all, get out this September and enjoy your public lands!
People visiting Seedskadee National Wildlife Refuge try to avoid using a cliché to describe the place but end up doing it anyway.
That's because the 27,230-acre refuge truly does feel like an oasis in the high desert plains of southwest Wyoming. More than 250 wildlife species have been documented within the confines of the refuge which—translated from the Shoshone word "sisk-a-dee-agie" — means river of the prairie hen, also known as the sage grouse.
"People are always stunned by the wide variety of wildlife they see while out here," said Seedskadee National Wildlife Refuge Manager Tom Koerner. "Even people who have been here many times spot new species."
Chances are, visitors to the remote location are likely to see more moose than other people.
The refuge is nourished by 36 miles of the Green River, home to healthy populations of rainbow, brown and cutthroat trout as well as kokanee salmon.
Before it became a national refuge in 1965 as mitigation for the construction of Fontanelle Dam upstream and Flaming Gorge Dam downstream, much of the land within the refuge was utilized for farming.
The water management infrastructure, while useful for farming, was not directly beneficial to wildlife. Refuge mangers immediately began adapting water diversions and canals to benefit waterfowl and other species.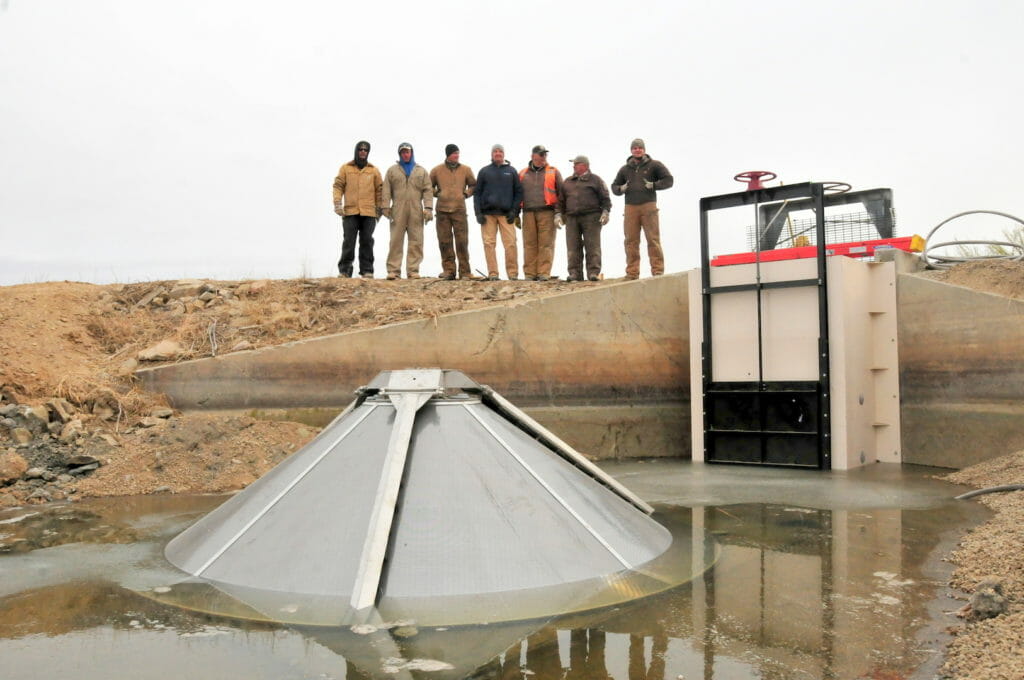 Koerner was looking for partners to help with projects to benefit fish and found the Seedskadee Chapter of Trout Unlimited in Rock Springs, Wyo., interested in helping plan, fund and build— and, in some cases, remove —infrastructure and barriers.
After several years of salvaging thousands of trout from the Hamp Ditch, a plan was created to build a fish screen. Nick Walrath, Green River project leader for Trout Unlimited, helped coordinate the effort. Other help came from Wyoming Game and Fish, the Wyoming Wildlife and Natural Resource Trust, the U.S. Fish and Wildlife Service and private donations.
A screen was placed at the head of the ditch in the fall of 2014 and no fish have been spotted in the 7-mile canal since.
Koerner was recognized by Trout Unlimited at the 2018 Annual meeting with the Conservation Professional of the Year as part of TU's annual Trout Conservation Awards. The Hamp Ditch project was a big reason, but Tom is also engaged in conservation in many other ways like helping get people out on the water for the first time and sharing pictures of the amazing wildlife he sees on the refuge through the Seedskadee Facebook page.
An award on the shelf hasn't stopped Koerner. He, Walrath and the TU chapter are working on a new project campaign to increase flows on numerous side channels that had been blocked—usually by massive ice flows pushing debris into the mouth of the channels—through the years.
Several project areas were identified and over this past winter, the Seedskadee TU Chapter secured one of Trout Unlimited's Embrace A Stream grants to start the process.
"People have said that they are proud of us for receiving the EAS grant and can't wait for this project to happen," said Sadie St. Clair-Valdez, president of the Seedskadee Chapter. "People who come to visit the refuge have a major appreciation for what the Green River provides for recreation, wildlife and bird observations. They want this project to succeed and can't wait to help out with whatever is needed."
Trout Unlimited staffers recently used a drone to collect photographs of the landscape. The photos were taken every two seconds in a grid pattern and loaded into software to create 3-dimensional models. Engineers will use the models to determine how much material needs to be removed to allow water to flow into and out of the channel.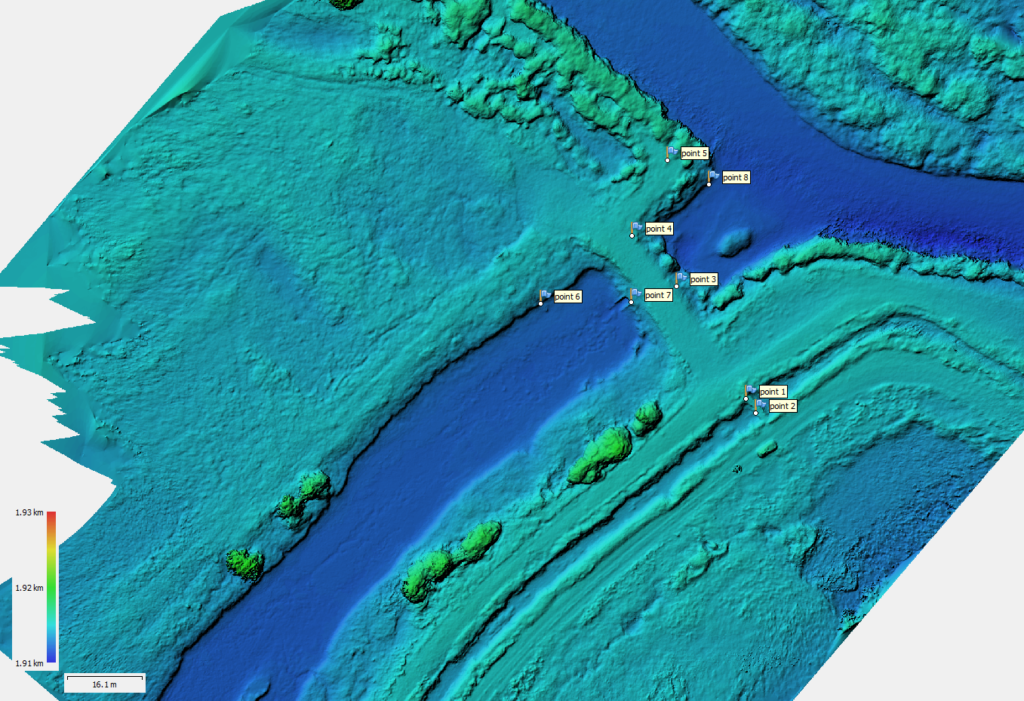 Increasing flows in the side channels will do more than benefit juvenile fish.
"Anytime you move water laterally across the landscape it increases or improves existing riparian habitats. The recruitment of cottonwoods on Seedskadee has been a concern for decades," Walrath said. "This project will bring water laterally across the valley in some cases hundreds of yards from the main flow of the river, this will help not only the cottonwoods but all riparian vegetation. In a high desert ecosystem riparian vegetation and habitat is a limiting factor for wildlife."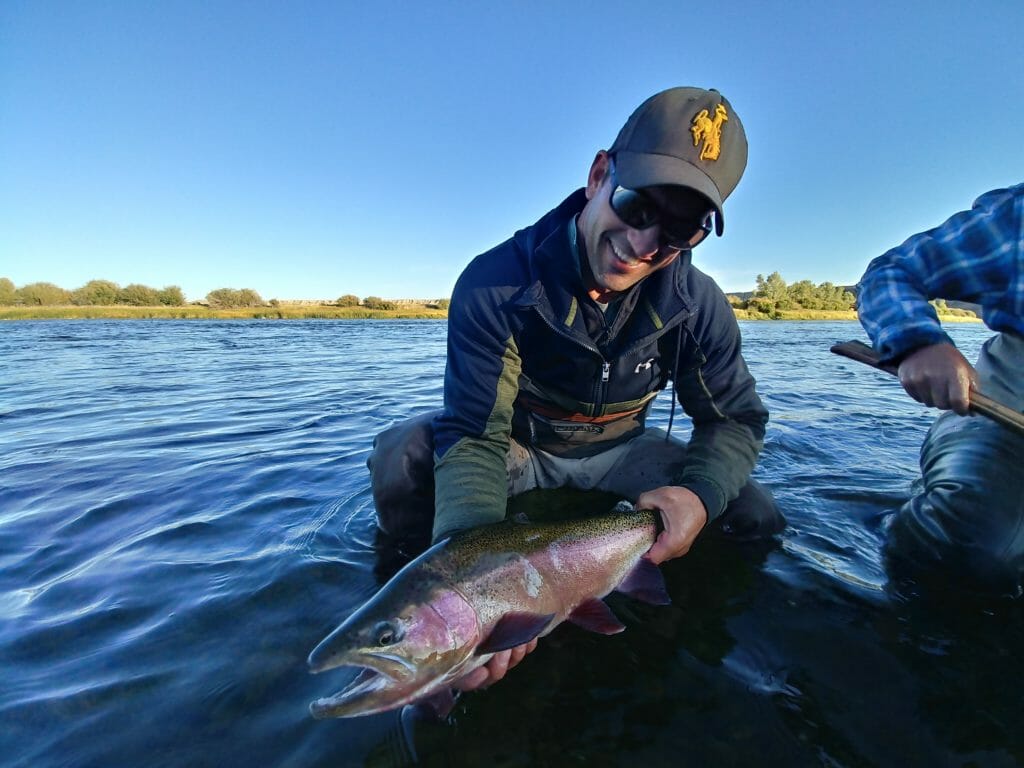 Working with partners is a major goal for Trout Unlimited. Collaboration is key in virtually all of our projects. We are lucky to have partners like the U.S. Fish and Wildlife Service, and so many others, to help us accomplish our conservation goals.
Brett Prettyman is the Intermountain Communications Director for Trout Unlimited.