At the Trout Unlimited Annual Meeting every year, we have a tradition of putting the senior staff on stage to answer questions on the fly from the audience of 250-plus volunteer leaders.
Last year, someone from the audience asked each of us to state the three most important areas of focus for TU over the next five years. To a person, each TU vice president and our president and CEO included on their list engaging more and different people in coldwater conservation. Diversity is boldly called out in our current strategic plan, so this should be no surprise, but still our on-the-fly responses really served to call out how much of a priority diversity and inclusion work is across our organization.
It's not something that one person or one department is responsible for. It's something each of us holds as a priority.
On the volunteer side of the house, we're hearing the same thing. Our new National Leadership Council chair and secretary, Jim Walker and Rich Thomas respectively, have organized 36 hour-long calls with our state council chairs and NLC representatives simply to listen and learn. Jim and Rich have been asking each of the state volunteer leaders a series of the same questions. One very obvious theme that has emerged from these calls is a strong desire to amplify our efforts to get younger and more diverse.
We get it. In order to sustain the work we do today, we need whole communities, including the next generation, invested in that work.
We know there is great strength in diversity, and we need every ounce of it to combat the threats to trout and salmon. I also think many of us are simply moved by some sort of moral imperative. We know the magic of standing in a cold, clean stream, of catching a trout, and of belonging to a community of conservationists and anglers dedicated to preserving that resource. We are compelled to share that.
A focus on diversity is hardly something new to TU. Our Diversity and Inclusion Workgroup of the NLC has been operational (under a few different names) and highly active for well over a decade. We've hired a suite of top-notch consultants to help us like Angela Park, Heidi Oberstadt and Stefan Jackson of Natural Difference Consulting. And, we've invested in countless trainings and tools to help arm our volunteers to be successful in their diversity and inclusion efforts.
For all of that collective effort, we have not moved the needle nearly enough in terms of the number of women or people of color among TU's membership. It's easy to get discouraged by our membership statistics or even reports like the Recreational Boating and Fishing Foundation's latest Special Report on Fishing, which shows diminishing participation in fly fishing among different under-represented groups. I find myself in that place more than I'd like to admit – overwhelmed with the problem, forgetting to frame it as an opportunity.
I find that two things help to reset my perspective: 1) celebrating what we have accomplished and 2) fishing with friends.
I'll take the latter first, because you're probably thinking, "Wow, Beverly, how profound… 'fishing?!'"
But, yes, fishing. I've yet to find a state of mind I can't change through fishing with friends. TU volunteers understand this. It's why over 200 of our local chapters are engaged with helping veterans find healing and community through fishing and conservation. It's why we partner with groups like Casting for Recovery to help women with breast cancer find a new outlook through one of their life-changing fly fishing retreats.
Again, this should be no surprise to me, but still I'm taken a back how much my outlook has changed over the last week. What did I do? I went fishing with friends.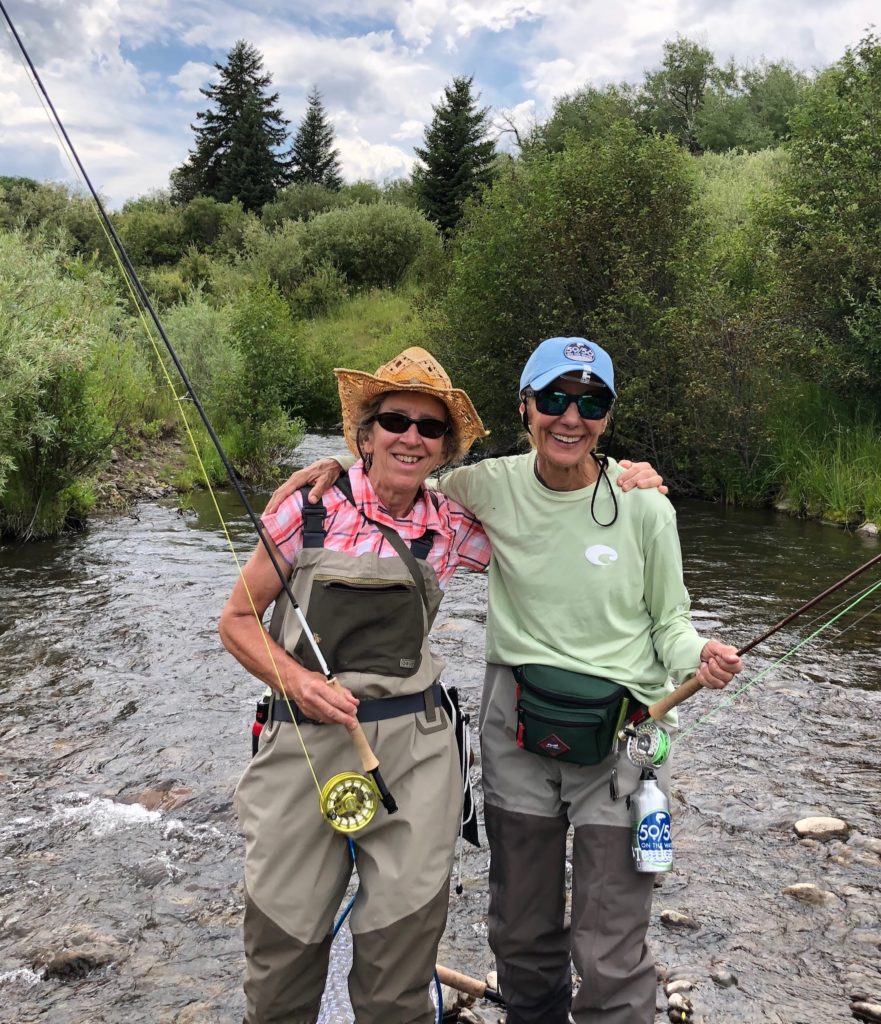 Fourteen women from across the country, including six women from TU's Board of Trustees and a number of chapter and state-level volunteer leaders, came together to fish in Paradise Valley, Mont. These were long days involving high-altitude, mid-summer sun, long hikes, and picky fish. Every day, these women — these leaders of Trout Unlimited — came back together so totally refreshed and ready to do it again. They came together over meals and shared fish stories, laughed, and explored opportunities for bringing new people to our table. Literally. These women solicited a half dozen new members just at cocktail hour one night.
After a day fishing, we weren't stuck on problems, we were finding opportunity and pausing to celebrate how far we've come.
One such success was represented around that dinner table. Over five years, we've doubled the number of women who serve in an elected capacity for TU from the chapter level on up through our Board of Trustees. Doubled. That's a giant step in the right direction.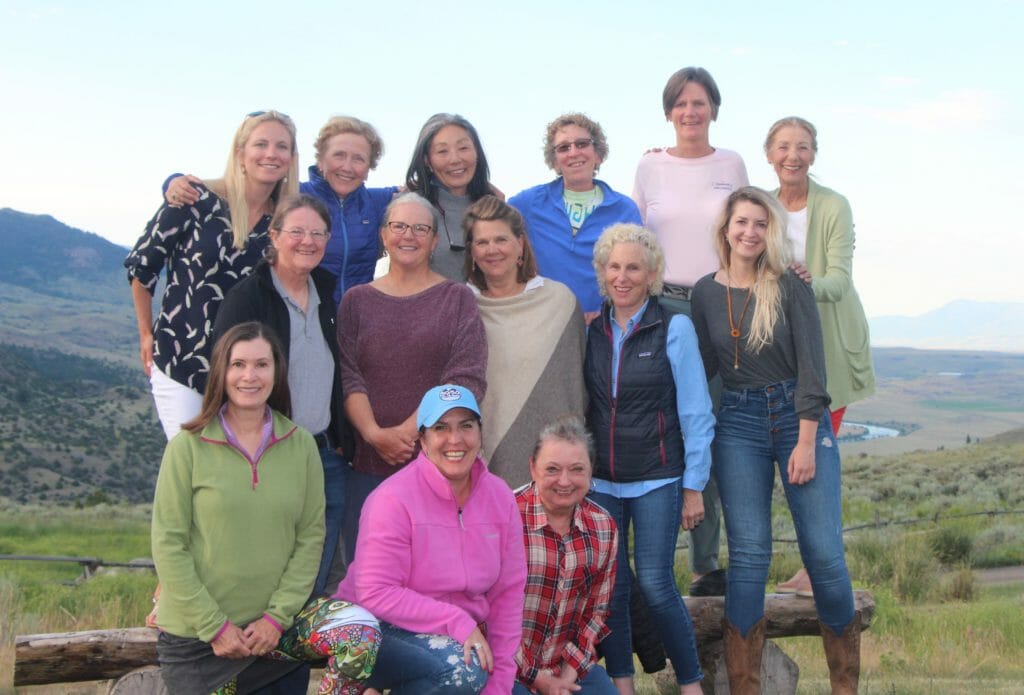 We also paused to celebrate one of the reasons we came together. Orvis and Hubbard's Yellowstone Lodge donated their commission from this trip to TU's STREAM Girls Program in partnership with the Girls Scouts. STREAM Girls is about breaking down barriers and providing support in two male-dominated arenas: STEM-related careers and the sport of fly fishing. This program is growing like crazy, impacting significant numbers of young women across the country and building that next generation of coldwater conservation stewards. What an accomplishment.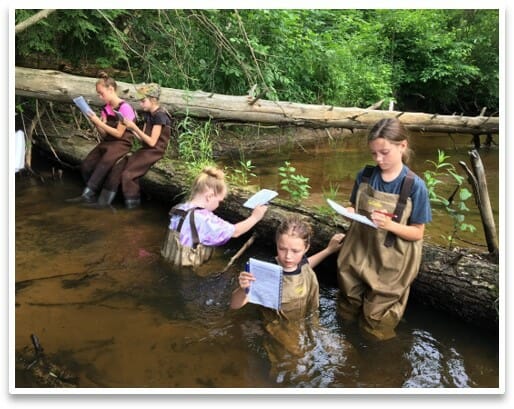 I drove home from that trip in silence. No radio, nothing. I just reveled in that camaraderie and in that optimism.
Right now, TU is working on building out a comprehensive organizational Diversity, Equity and Inclusion Plan, a process that I've been asked to co-lead with my colleague Elizabeth Maclin. This work will be hard. We've got a lot of barriers that need busting. Before this trip, that was a problem to be solved. Today, it's an opportunity.
We can't do it alone, though. It wasn't fishing by myself that reset my paradigm, it was fishing with friends. Together we will seize the opportunity to expand our reach, and we'll have fun doing it.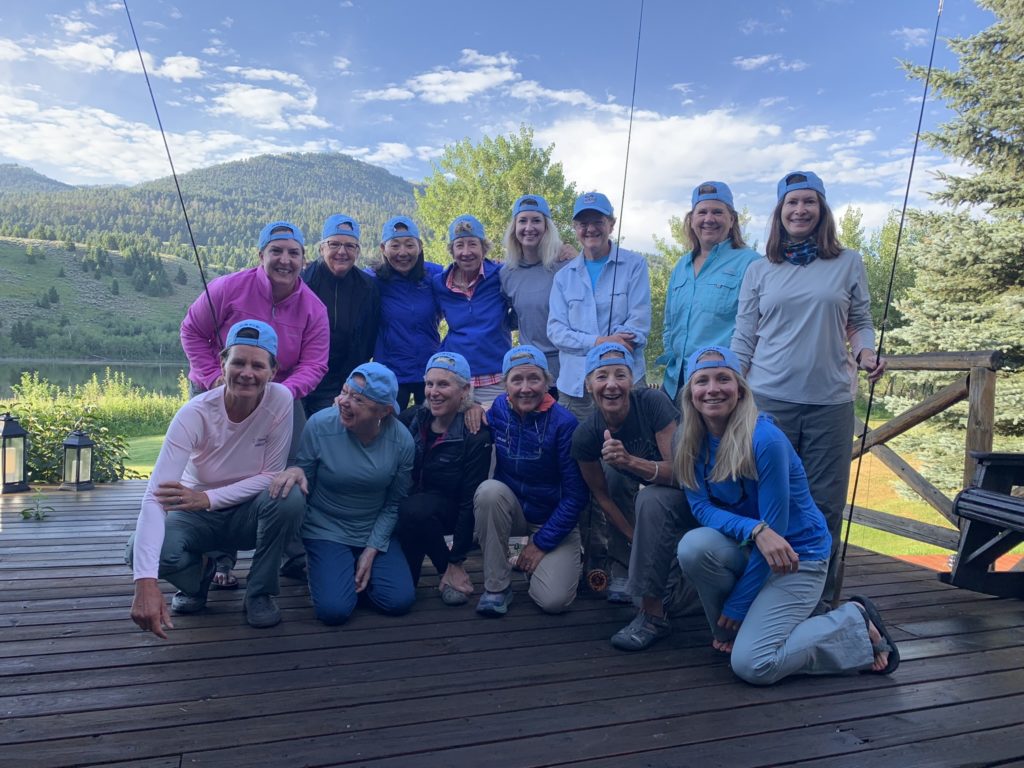 Beverly Smith is TU's vice president of volunteer operations. She lives and works in Jackson, Wyo.