In the natural world, diversity creates resilience. For example, grasslands with a greater variety of native plants are more resistant to drought. They also bounce back faster from disturbance caused by insect infestations and fire.
Diversity also makes organizations more resilient. And relevant, too. The more connections to people with different backgrounds that we share, the more resonant our mission. For most conservation organizations, including Trout Unlimited as we contemplate developing a new five-year strategic plan, that means we need to get younger, and engage more women and people of color in our mission work. 
Consider:
Experts predict that by 2045, people of color will represent more than 50 percent of America's population. The fly-fishing community is becoming increasingly diverse, too. According to the Recreational Boating and Fishing Foundation, people of color and women comprise more than 25 and 30 percent, of fly anglers, respectively. At present, approximately five percent of Trout Unlimited's members are women, and two percent are people of color.
Contrary to the popular herringbone-wearing-pipe-smoking perception, fly-fishers are a relatively young group. RBFF says that more than 60 percent of all fly anglers are 44 years old or younger. By comparison, the average age of a Trout Unlimited member increased from 58 to 62 over the past five years.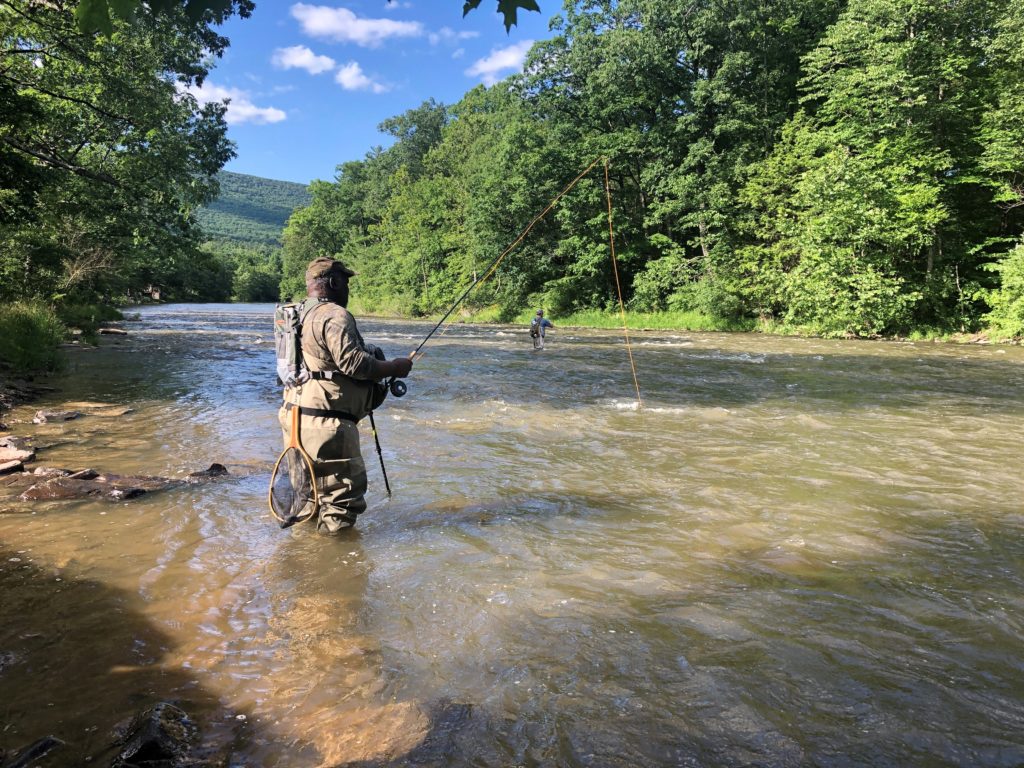 Trout Unlimited's ability to remain effective in the future will hinge, in part, on our ability to bring more women, people of color and younger members into the organization. This is not a nod to political correctness. The simple fact is that the more our members and supporters resemble the broader fly-fishing demographic—if not the nation, itself—the more resonant our messages and calls to action.
In addition, as with every other conservation organization, we want to grow the overall number of TU members and supporters. Why? More members and supporters translate to more clout for trout (and salmon and steelhead).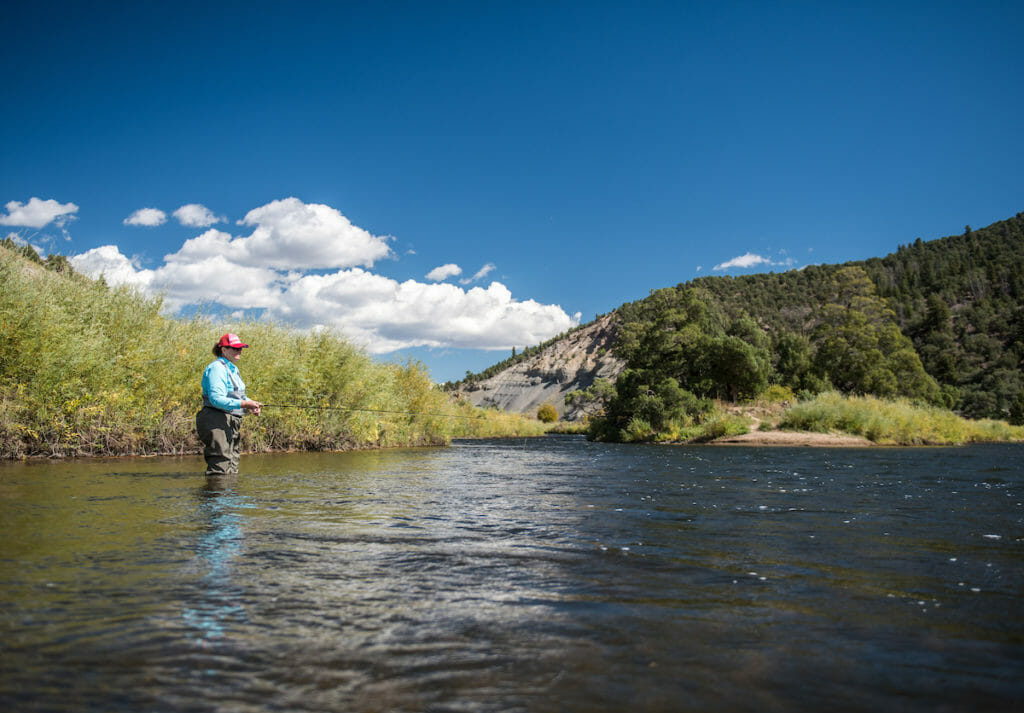 We also want to improve the member experience. For example, sending members and supporters information on conservation and fishing topics local to their region, or otherwise of interest to them, will likely increase their support for our mission work.
We are also thinking about ways to increase the engagement among members and supporters. Giving members better access to better tools and information so they can more easily write their Member of Congress or email their state legislator about key issues, for example, will, again, help our mission work.
Two caveats. Our emphasis on fly-fishing is intentional. The vast majority of our members fly-fish. So, we should, at the very least, reflect that demographic. That said, we should not, and will not, overlook spin and bait anglers—or anyone else who cares about clean water and healthy, diverse and productive landscapes.
I love to spin-cast twister tails with my sons. And occasionally, we will hunt big blue catfish with bait. Trout Unlimited may emphasize fly-fishing, but our tent is big enough to accommodate all forms of fishing—so long as the angler cares about protecting and restoring trout and salmon and the watersheds upon which they depend.
We are equal opportunity conservationists. It doesn't matter how, or even if, you fish. If you want to protect trout and salmon and the watersheds they depend on, TU is the organization for you.
Second, getting younger and more diverse does not in any way diminish the incredible value of existing members and supporters of TU. These men and women move mountains.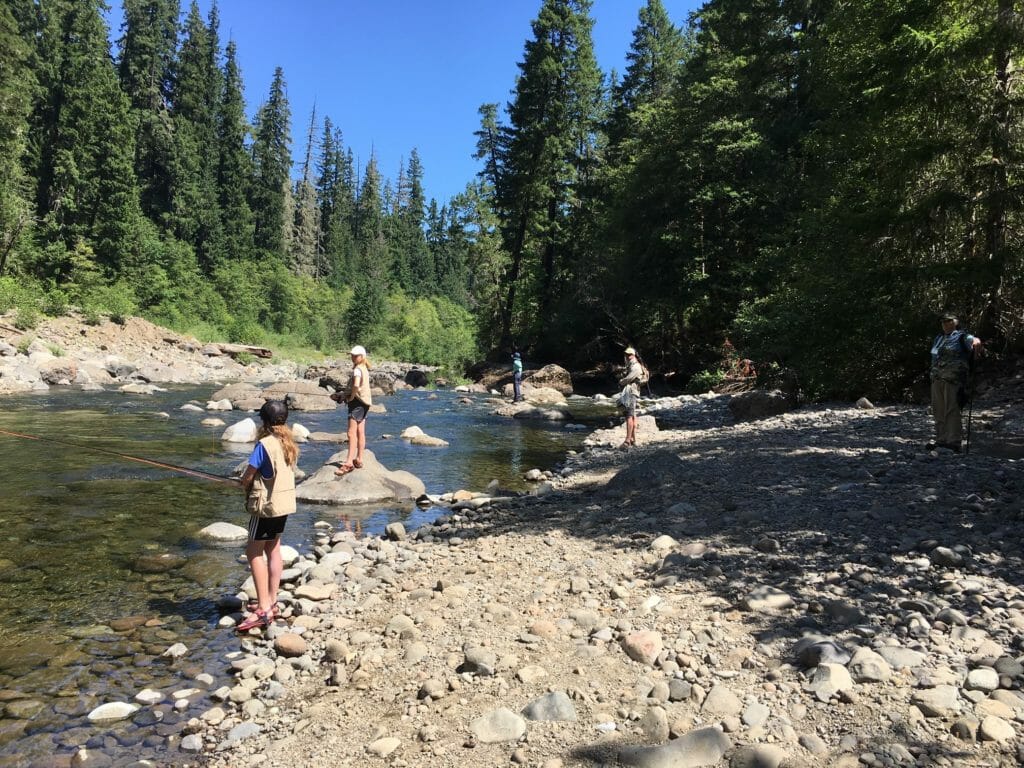 They protected 9 million acres of some of the finest fish and wildlife habitat in the world through the Idaho Roadless Rule. They passed legislation in California, Utah, and Montana to allow for landowners to leave water in streams for fish. They took out two dams and bypassed a third on the Penobscot opening-up over 1,000 miles, and providing the last best chance, for Maine's Atlantic salmon.
Our existing members have been the backbone of efforts to restore fabled rivers such as the South Fork of the Snake, Klamath, the Driftless, the Connecticut, and the Shenandoah and Potomac.
Equally impressive is their work in the less known, but just-as-well-loved local rivers—the Mill Creeks, Sleepy Creek, Oil Creek, Mill River, Verdigre Creek, the various branches, runs, rills, and streams, that like General Macarthur's "long gray line, have never failed us."
All these water bodies ask for in return is our care.
What a legacy. What a great edifice upon which to build.
Chris Wood is the president and CEO of Trout Unlimited.