By Henry Strawbridge
Editor's Note: The Strawbridge family from Lakeland, Fla., hiked the length of the Continental Divide Trail – all 3,100 miles of it – from Canada to Mexico. Henry Strawbridge, 14, provided updates of their journey to Trout Unlimited as they passed through the historic range of seven native trout species. You can track the family and see reports submitted by Henry on this map.
After four months of fun and challenging walking (with some annoying thrown in) we were finally within reach of the end: Mexico.
Silver City is a little more than 100 trail miles from the border, and over 2,800 miles from the Canadian border. I wouldn't have normally thought of 130 miles as a short distance, but it didn't feel like much anymore.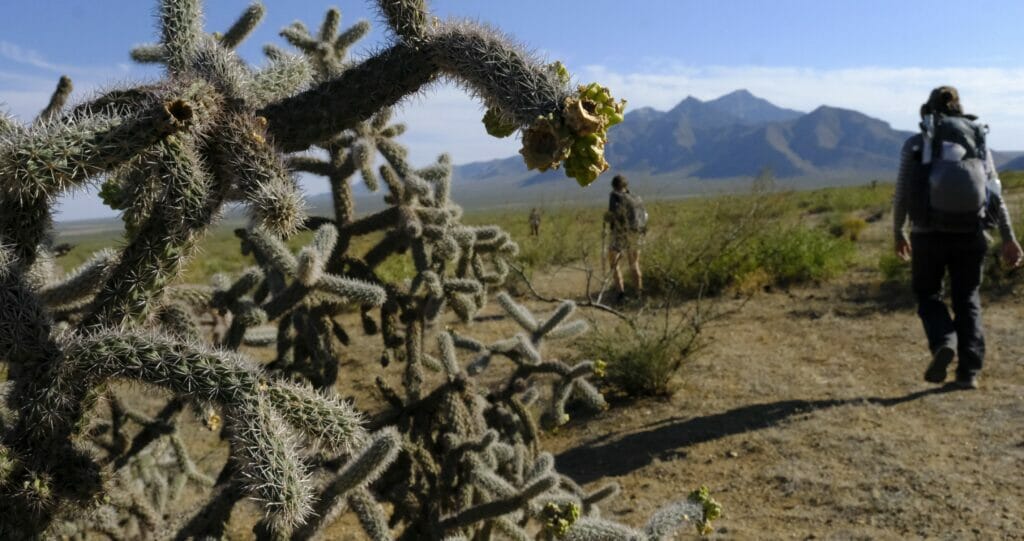 Grandpa dropped us off on the road where we'd ended two days before. We spent the first day on the shoulder of the highway. By the end I didn't even notice the cars going by at 70 mph.
We tried to make it fun. We tempted the drivers going by to laugh by making funny faces, and we coaxed semis to honk their horns as they passed. They were the same old games that we played in Montana all those months and miles ago. We hadn't changed at all, yet so much time had zoomed passed us. It felt like years had gone by since I saw my cousin Ethan, walking along in front of me down the trail in Montana. At the same time, it felt like no time at all. The road seems to go on forever, but it is behind you in only a moment.
Our highway walk took us through Lordsburg, the last true town stop on the trail. It sits in a huge desert valley. We could see it from about 15 miles away.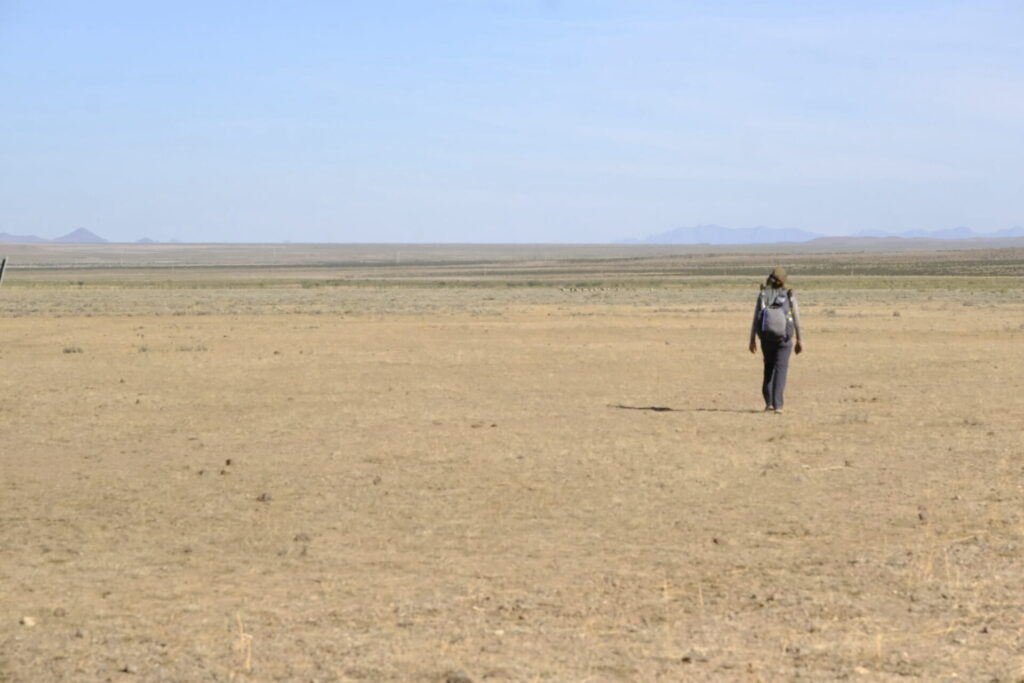 Because Grandpa was in the area, we could stop almost anywhere we wanted to be picked up, sleep in a bed, then start from the same spot the next day. Not the hard life of a thru-hiker, really. We were now in the company of people with cars. In 30 minutes, they could travel in a car as far as we walked in a day. It made it harder to stay motivated to hike. For the last four days we would only sleep a total of one night on the ground. We were glamorous camping ("glamping"), now.
On the horizon south of Lordsburg, the sun rises every morning over a mountain called Pyramid Peak. We would spend the next two days looking at it. We could see it all the way to the end. Nothing was difficult to see in this flat terrain.
On the Gila River, we had met a border patrol guy who said that south of Interstate 10 we should stick together more while we hiked. He said that being this close to the border we would probably see a lot of activity. The new border wall had pinched most of the traffic into the mountains. He also said he would see us on his camera.
"We will wave," my dad said.
He said we'd never see the camera. He was right. When we got home, he texted my dad with pictures of each of us walking by. I wondered if we had been caught on video everywhere.
The final day to the border, and I was still not feeling excited about finishing. It felt like it was just another day on trail, not the triumphant finish of the intimidating Continental Divide Trail.
For days the short sage brush had been our only hope for shade. Our final lunch, however, was spent under a huge tree near a water tank. It gave us a chance to rest and think over our trip.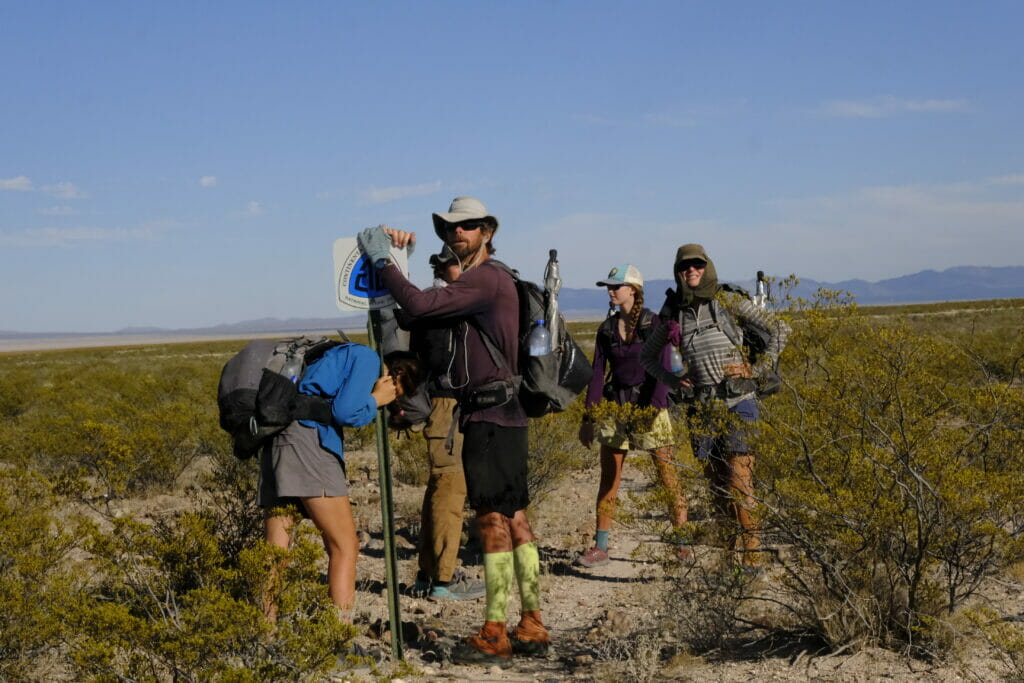 We had seen numerous mountains, lakes, deserts and animals. We had powered through storms and heat. But, mostly, we had shared rare and challenging experiences together. We'd laughed at each other and we'd suffered with each other. We'd jumped almost all the hurdles between us and the finish. Now we only had two short hours to walk.
As we approached the Mexican border, all we had to do was take a picture, touch the monument, walk back to grandpa's lovely car and we were finished. Three thousand miles lay between us and Canada. We had spanned that distance and had completed the Continental Divide Trail.
Now off to the Appalachian Trail.
Until next time,
Henry
COVID-19 note: The Strawbridge family anxiously watched as the coronavirus issue threatened their plans to do the CDT this year. After careful consideration the family made the decision to drive to Montana to start the trip to avoid any possible exposure on airplanes. None of the family members exhibited symptoms during the journey.