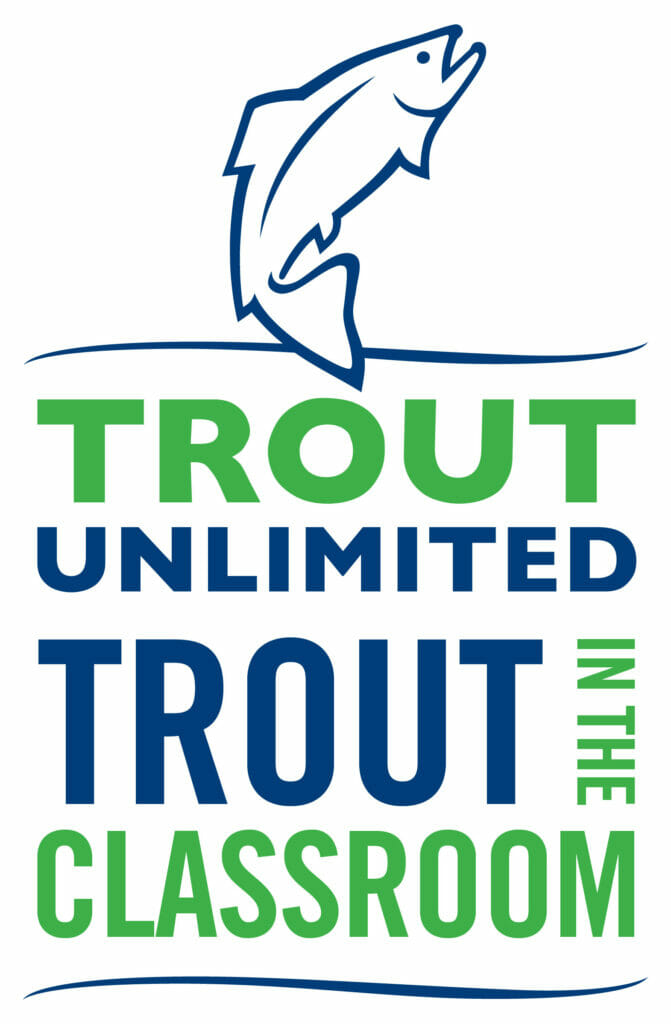 We all know 2020 was a tough year. Sadly, our trout were not spared. Tragedy hit the TIC Virtual Think Tank at the Trailside Museum as the year came to an end. A December snowstorm and building closures combined with power outages created unsuitable habitat for our small fry. The situation was exacerbated by the poor water quality caused by high ammonia with no nitrification taking place, possibly due to the very cold tank temperatures.
Thankfully we are turning corners in the New Year! Evidence of nitrification can be seen in the water quality testing with rising nitrite and nitrate levels. This is a good sign that we can move brook trout alevin into the tank relieving pressure on the over-crowded tank at the Ward Pound Ridge Gallery.
Since the brook trout will not be safe in the same tank space as the bigger brown trout, we will need to think of how to partition our tank to prevent fish passage between the two sides. So, while TU staffers are working hard to remove fish passage barriers across the country, we need to come up with ideas on how to obstruct the fish while allowing the water to flow. That being said, we sometimes create fish barriers in the real world as well to protect native species, much like in the tank.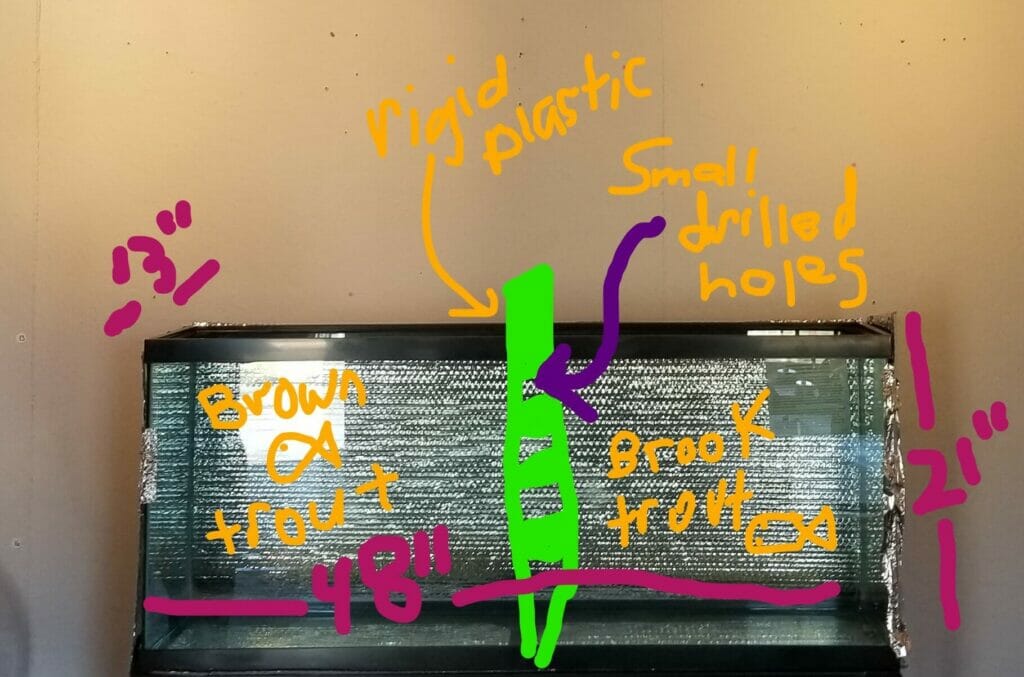 You can learn more about the legislature and important barrier removal projects that are being led by TU and our partner organizations both here in New York and across the country:
Barrier removal: Reconnecting habitat by removing barriers to fish passage.
Trout Unlimited working to Reconnect
TU's Horse Brook culvert project in Catskills
Additionally, TU helps to engineer and install vertical slot fishways, or fish ladders, to help migrating trout and salmon over come obstacles in their streams.
Science Journal question for TIC students: Help us engineer a divider for our trout tank ( the tank dimensions are 48″ x 13″ x 21″ ) that can separate the brook trout from the brown trout and still allow the movement of water. Draw a picture or prototype, snap a photo, and please share it with us! What are some materials that would be safe to use? 
Dive Even Deeper: How do barriers in waterways impact trout and other aquatic organisms? What are some ways to reconnect waters to allow for passage of fish?
Lillit Genovesi is the Trout in the Classroom Coordinator over NYC & Watersheds.