Grants funded by the Bipartisan Infrastructure Law will open fish passage for trout, salmon.
Have you ever fished a perfect headwater stream that should have held trout – but didn't? It can be perplexing – and frustrating. Throughout trout country, though, passage to prime coldwater habitat is often blocked by perched culverts at road crossings or outdated small dams. A U.S. Fish and Wildlife Service program is opening hundreds of stream miles across the country by leveraging infrastructure funding and, often, the work of Trout Unlimited and our partners.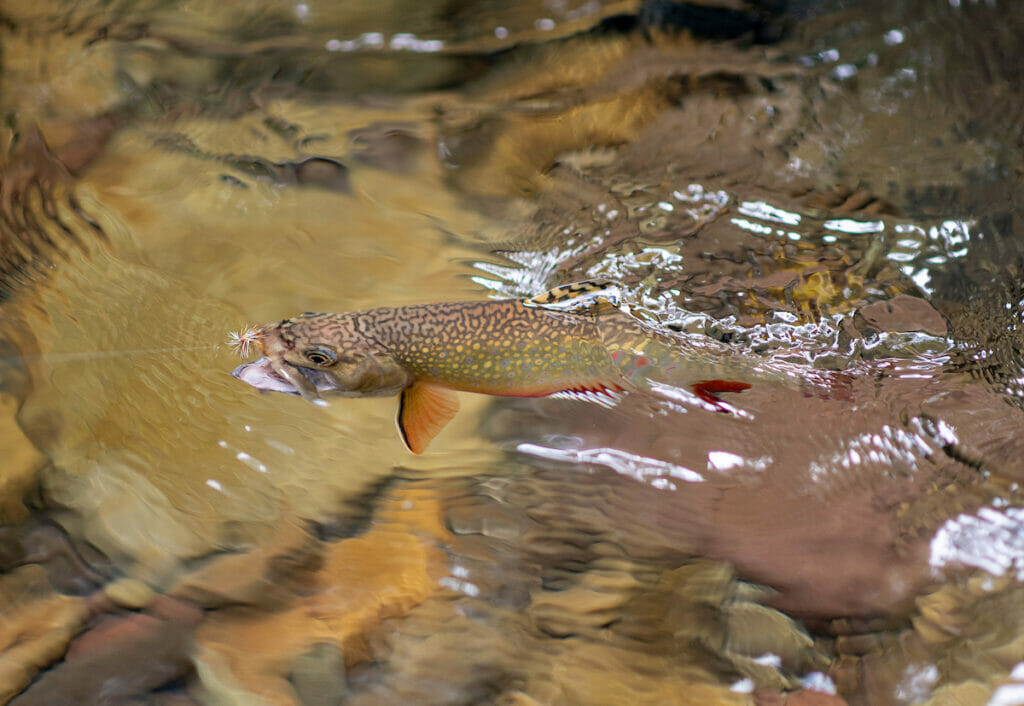 The U.S. Fish and Wildlife Service (FWS) announced this year's National Fish Passage Program grants last Friday totaling $35 million. This includes Trout Unlimited priority projects in West Virginia and Michigan, and TU partner and chapter projects in Alaska, Maryland, and Montana. The grants are part of a five-year, $222 million initiative funded by the Bipartisan Infrastructure Law (BIL) of 2021.
TU's Upper Greenbriar River Watershed project in West Virginia will receive $939,500 to remove seven barriers, open over 30 miles of coldwater brook trout habitat and reduce flood risk. The work is part of a multiyear project led by TU in the West and East Forks of the Greenbriar to connect over 100 miles of trout habitat, much of it in the Monongahela National Forest.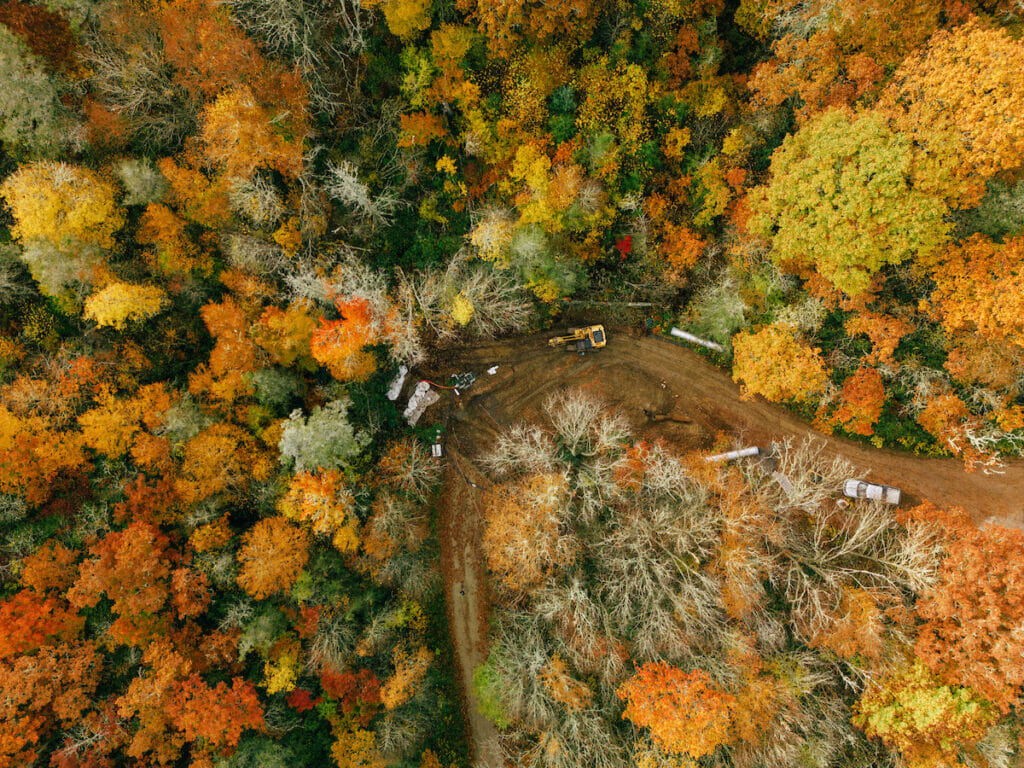 "West Virginia is blessed with beautiful public lands and incredible wildlife," said U.S. Sen. Joe Manchin (D-WV), in a statement. "The BIL continues to deliver for West Virginia, and I am pleased the FWS is investing a good sum of money to support fish and river conservation efforts in Pocahontas County, which will promote outdoor recreation and boost tourism across the Mountain State." 
In Michigan, TU's Claybank Creek project will receive $300,000 to replace a failing culvert and restore stream connectivity for brook trout in a tributary to the Manistee River, a Priority Water in Michigan. The project will also reduce flood risk, maintain rural emergency service vehicle access and increase public recreation access.
"With the support from BIL funding through FWS, the undersized culvert at the Claybank Creek road crossing will be replaced with a larger channel spanning structure," said Jeremy Geist, Great Lakes stream restoration manager for TU. "The replacement will benefit both the road and local community, while opening over 3.5 miles of high-quality habitat for brook trout."
Trout Unlimited is also a partner on two fish passage projects in Alaska awarded to tribal entities, which will reconstruct three culverts in the Copper River watershed to open passage for Chinook and Coho salmon, Dolly Varden, and Arctic grayling. These funds will also open another three culverts on Forest Highway 10 near Yakutak to open passage for Chinook, Coho, Sockeye and pink salmon, steelhead and resident rainbow trout, coastal cutthroat trout, and Dolly Varden.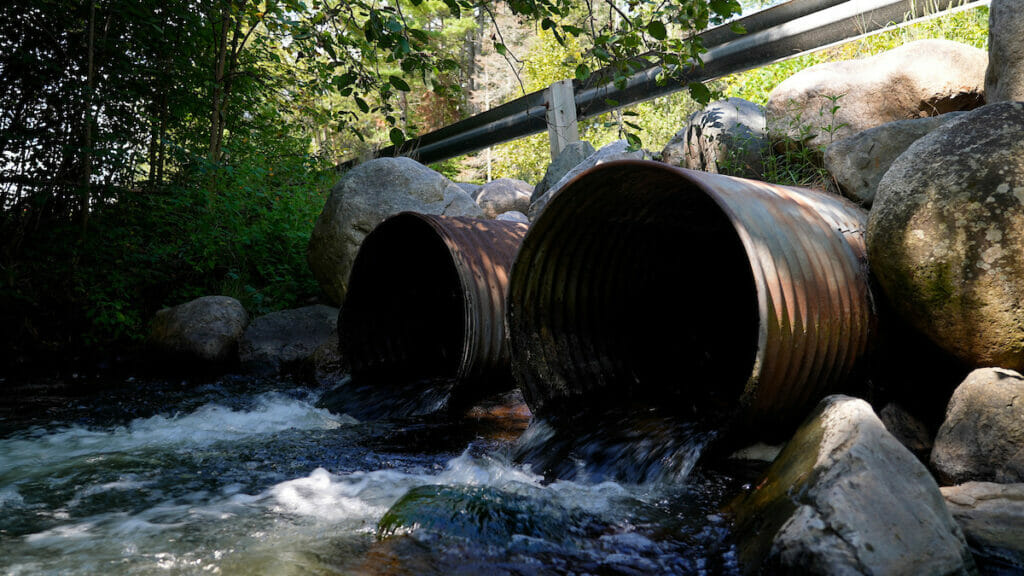 In western Maryland, TU is a partner in a Maryland DNR-led project to remove eight barriers to open 30 miles of stream habitat for brook trout in the North Branch of the Potomac River watershed.
The Big Blackfoot Chapter of Trout Unlimited is also a partner in a multi-stream project in western Montana to remove culverts and small dams to open 66 miles of stream habitat for Arctic grayling, bull trout and westslope cutthroat trout.
In total, the 2023 Fish Passage Program grants will support 39 projects in 22 states, adding to the 40 projects awarded last year in the first of five years of funding under the BIL of 2021. TU had a hand in 12 projects awarded in 2022 totaling more than $7 million. To date, TU has received $88 million in infrastructure funding to reconnect trout waters throughout the country, including a $40 million agreement with the U.S. Forest Service.
"We've long known that fish passage projects work," mentioned Keith Curley, TU's vice president of eastern conservation. "They help trout and salmon access more habitat and make infrastructure more resilient to flooding. Now, thanks to the BIL, the available funding is more in line with the significant need for these projects on the ground."
This infrastructure funding translates to a lot of culverts replaced, bridge spans built, dams removed, and stream miles opened for trout and salmon. Anglers across the country should rejoice.