Pennsylvania's famous Brodhead Creek is featured in a new video from Trout Unlimited and the Theodore Roosevelt Conservation Partnership. The short video — the first in a series — highlights the crucial role the Keystone Fund played in helping to preserve and promote this historic public fishery. Stay tuned for more videos highlighting why the Keystone Fund is so important for preserving the natural areas so valued by Pennsylvania's hunters, anglers and conservationists.
Brodhead Creek has drawn anglers to its banks for generations. Many of our country's earliest hunting and fishing clubs, including the famous Henryville House, were started nearby and have played host to some of our country's great conservationists and leaders—from Theodore Roosevelt to Theodore Gordon and Grover Cleveland to Gifford Pinchot.
To this day, the Brodhead remains steeped in American flyfishing history and is regarded by many as an important landmark of the tradition in the United States.
However, we continue to have great fishing on the Brodhead because sportsmen and women who came before us recognized the damage caused by timber, tanning, and turpentine trades, which left many Pocono waters barren of trout, and worked diligently to restore the forests and headwater habitat of the creek. That same conservationist ethic is alive and well in Pennsylvania today, as hunters and anglers continue to work with watershed groups and land trusts to restore these waters to their former glory.
One example is the creation of the Brodhead Creek Heritage Center at ForEvergreen Nature Preserve, which was made possible through the state's Keystone Recreation, Park & Conservation Fund.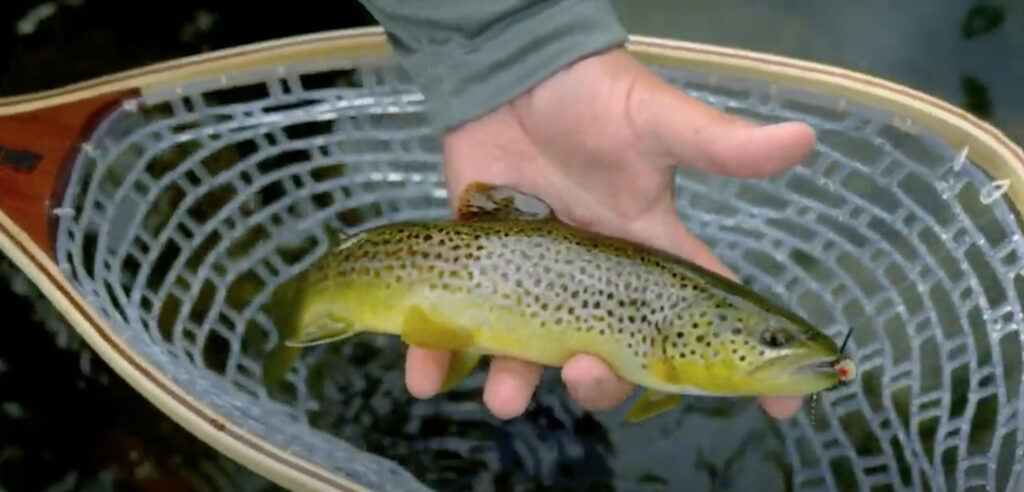 In 2014, working alongside local municipalities, the Pocono Heritage Land Trust and Brodhead Watershed Association were able to secure the purchase of 40 acres of land and approximately a half-mile of Brodhead Creek. State conservation dollars provided by the Keystone Fund were matched and amplified by local funding sources to conserve this valuable habitat and establish new fishing access. Projects like this help to protect trout waters of the highest quality and most exceptional value to anglers and fish throughout the Poconos and Delaware River watershed.
Today, the ForEvergreen Preserve provides public access to one of American flyfishing's most historically influential waters, while the Brodhead Creek Heritage Center located on the property provides education on the conservation legacy of hunters and anglers.
In filming this video, a celebration of the Brodhead and what conservation funding can accomplish, we had the honor to join Eric Gusztaw from Brodhead Creek Trout Unlimited and Louise Troutman from the Pocono Heritage Land Trust. Watch to learn why the Keystone Fund is so important to hunters, anglers, and conservationists in this unique watershed.
— By Derek Eberly, Theodore Roosevelt Conservation Partnership
Since 1993, the Keystone Fund has continued to provide state-level matching dollars for a variety of conservation projects, including land acquisition, river conservation, and trail work. This video series from TRCP and Trout Unlimited celebrates just a few of the conservation success stories that make us all proud to be able to hunt and fish in Pennsylvania.
*Correction: Eric Gusztaw is from Brodhead Creek TU, not Western Pocono TU as credited in the video.