Work is ramping up again as the Ninemile Creek restoration enters its fifth phase.
And this one is a big one as workers prepare to bring in the bulldozers, excavators and haul trucks.
"This particular reach of Ninemile Creek was significantly altered, destroyed, even by Ninemile standards," said Paul Parson, Clark Fork restoration coordinator for Trout Unlimited. "The straightened channel provides little to no habitat and no suitable spawning areas. We plan to fix that by regrading the mine piles, filling the abandoned dredge pits and building a new stream channel to create resilient habitat for our wild and native fish along with the other species that rely on our riparian areas."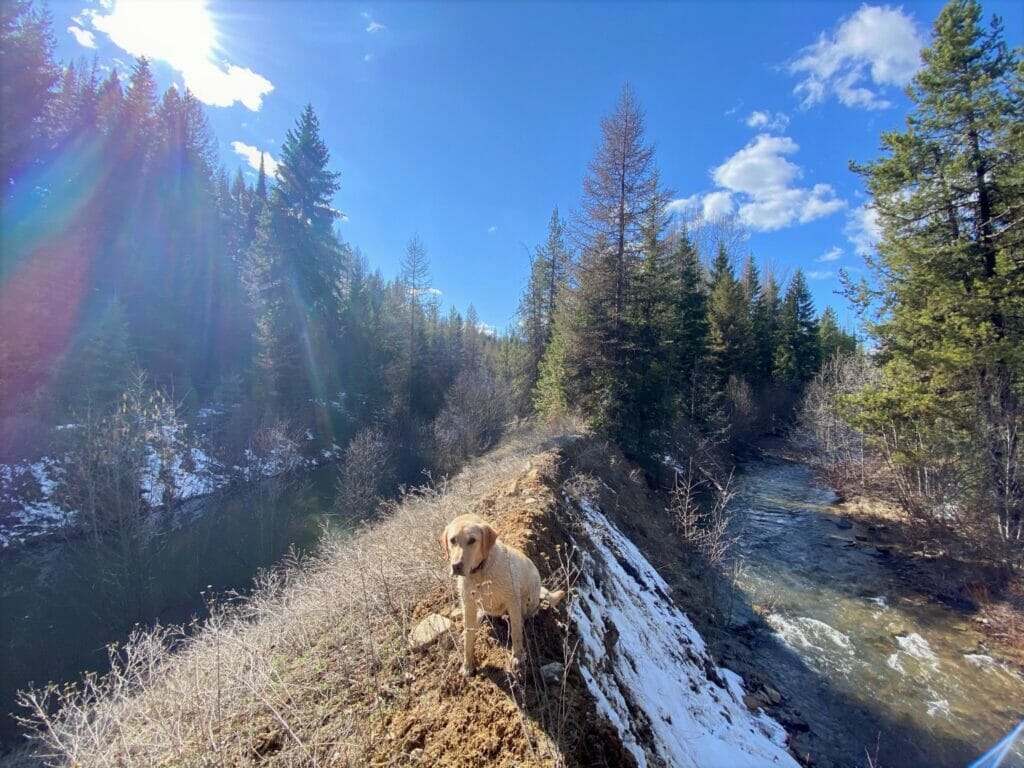 ---
Each installment of Western Water 101 will be accompanied by a podcast, released weekly. Find the third episode below, and subscribe to get each new episode as it's released.
At a glance, phase five includes:
150,000 cubic yards (13,000 dump trucks) of abandoned placer mine material to be moved and regraded into floodplain and wetlands.
5,200 feet of channel construction
25 acres of floodplain and wetland creation
65,000 willow cuttings will be installed in the new streambanks and floodplain
Last year, work finished up on phase 4, removing 80,000 cubic yards of placer mine piles, creating 3,600 feet of new stream channel, 20 acres of floodplain and wetlands, installing 36,000 willow cuttings and creating deep pools and spawning habitat for fish and wildlife.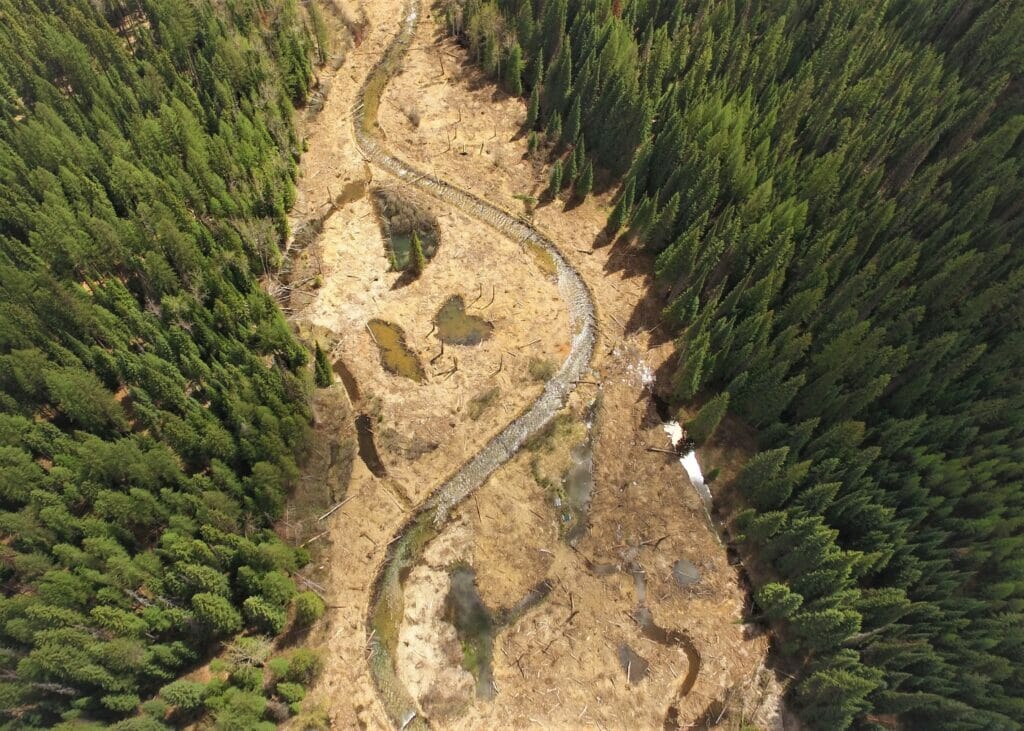 There aren't many places in the West — rivers especially — untouched by the tides of change be they exploration, mining, subdivision or climate change.
In Ninemile Creek, Montana, extensive mining left a mess of dredge piles, ponds and severely impacted fish and wildlife habitat.
Over the years, Trout Unlimited has worked to re-wind that wrong, bringing in heavy equipment, big plans and local experts to re-create what used to be: A haven of clean water, trout and wildlife.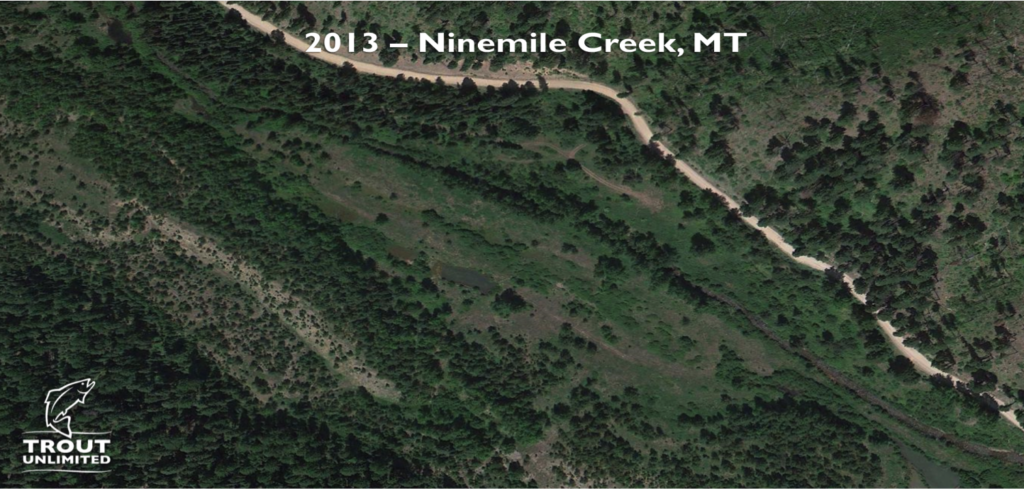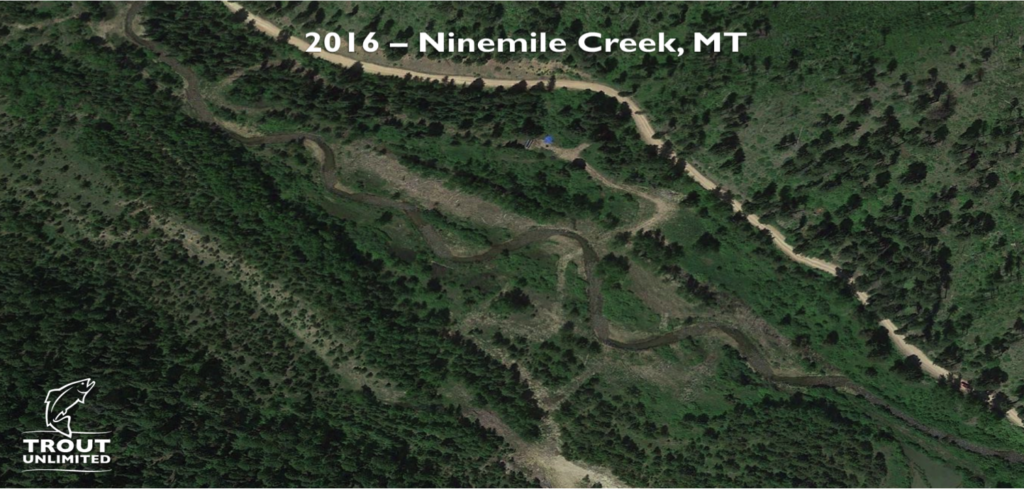 "Mining activity had so degraded Ninemile Creek that restoration required a heavily mechanized approach to reset the ecosystem; because of the extent of the damage, Ninemile couldn't heal itself by giving the watershed time and through the "low-tech" restoration techniques employed in the Sierra and Wasatch mountains," writes Sara Porterfield in her series exploring the state of water in the West.
Ninemile is a perfect example of how TU flips the system through on-the-ground projects that benefit people and fish and wildlife. This is the substance of the third installment of our Water in the West series. Click the button below to read more about Ninemile and two other projects focused on collaboration to remedy the wrongs brought through years of human activity.