This week in Tennessee, we were doing more than putting trees in the ground.
"We do things that are meaningful. Things that build a legacy and inspire the next generation of people who want to live a rural lifestyle."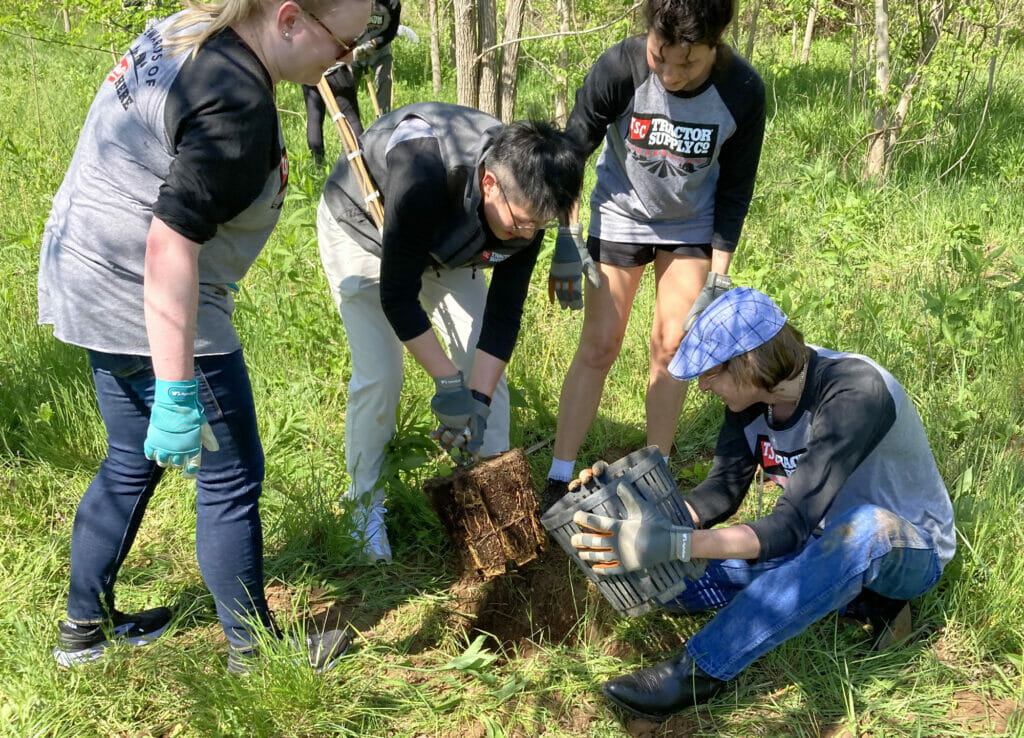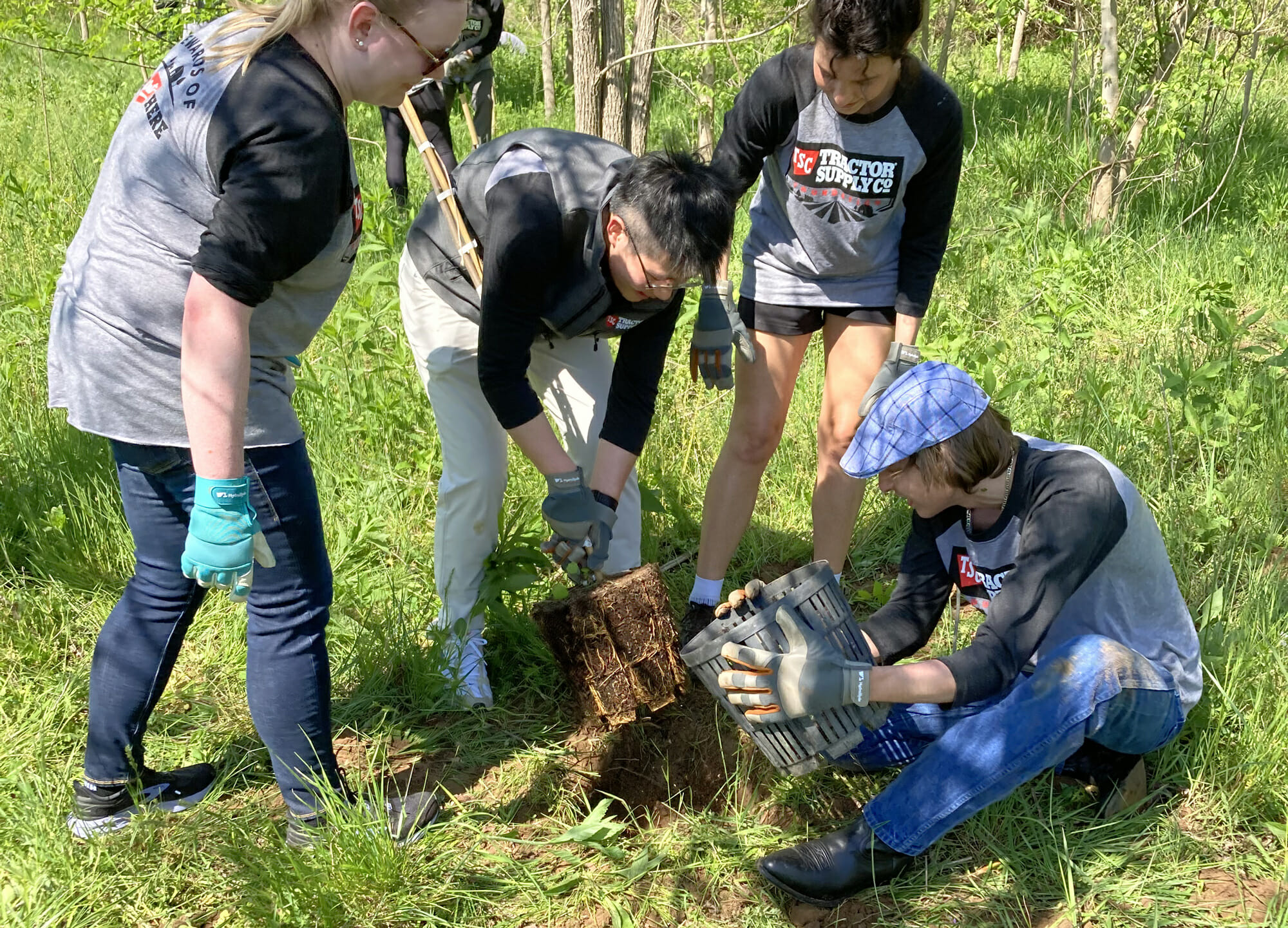 Marti Skold-Jordan has good reason to be proud of her work with the Tractor Supply Company Foundation. Her eyes lit up as she described how the company is celebrating Earth Week. Some employees volunteered with Cul2vate, a non-profit that teaches farming skills to "people who need a second chance" and uses the fruits of their labor to stock up local food pantries and area restaurants. Many of its students go on to become master gardeners.
Others from the Tractor Supply team worked with the Tennessee Environmental Council to remove invasive species and plant 50 trees on their corporate grounds.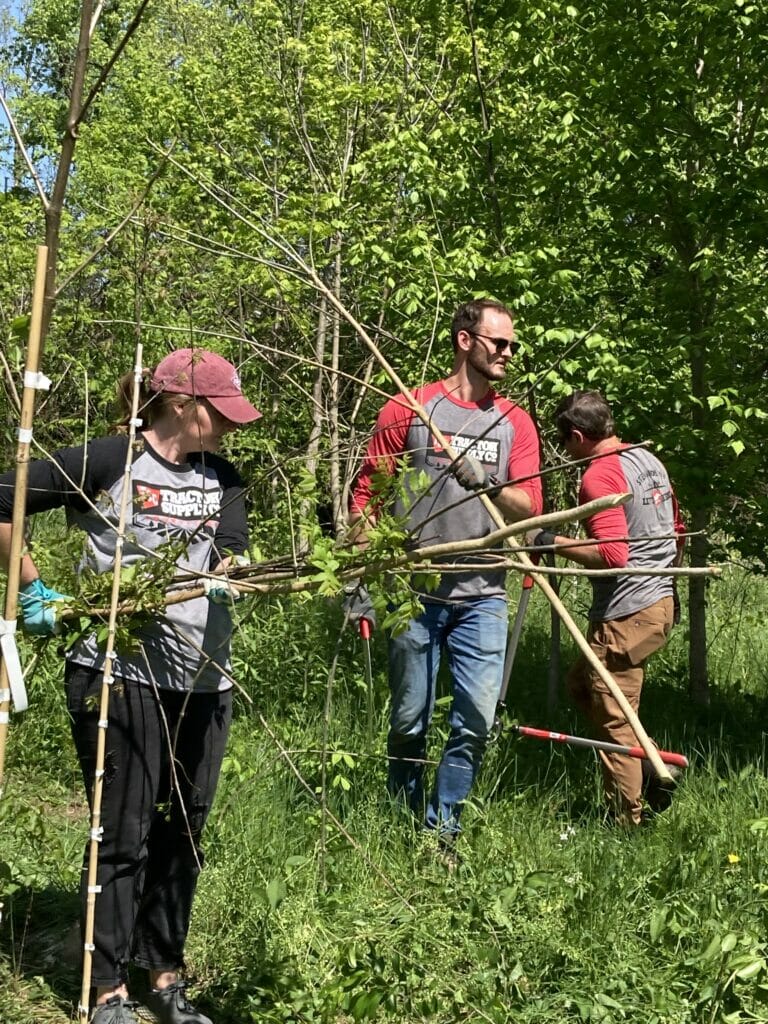 And on Tuesday, I joined over 100 Tractor Supply employees for a tree planting event at Harlinsdale Farm outside Brentwood, Tenn., where the company is based. Tractor Supply staff were out in force along with volunteers from the Music City Chapter of TU, the TU Costa 5 Rivers program at Vanderbilt University, the Future Farmers of America and the Friends of Franklin Parks.
The mission of the group was to pull out invasive honeysuckle, chop down invasive Bradford Pear and replace them all with 375 native trees, including several oak species and the state tree of Tennessee, the tulip poplar. (Afterward, the hard work was rewarded with lunch and fly casting.)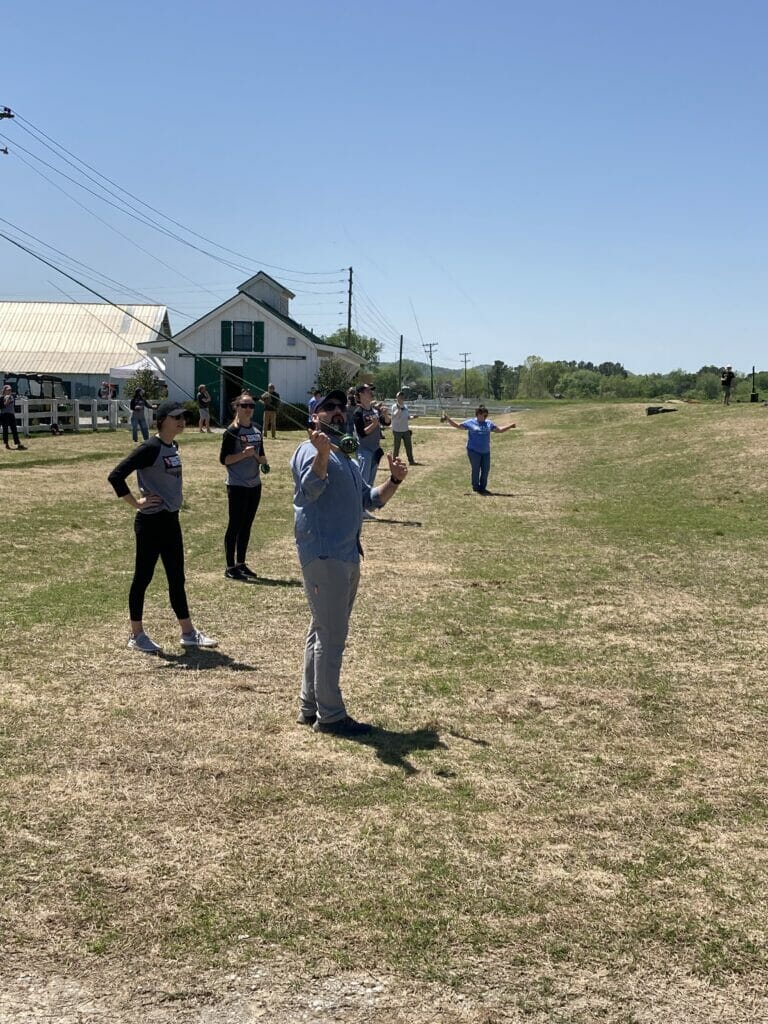 Over their lifetimes, the 375 trees we planted will filter three million gallons of runoff before it can reach the Harpeth River in Tennessee and absorb over eight million pounds of carbon from the atmosphere.
The tree planting was part of a commitment by the Tractor Supply Company to conserve 25 million gallons of water by 2025 and completely offset its carbon footprint by 2040. Trout Unlimited and Ducks Unlimited are the two key conservation partners working with the company to achieve its goals. DU is focusing on the important flyways of Texas and North Dakota. TU and our chapters will focus on planting an astounding 75,000 trees over several years through our "Plant For Our Future" effort.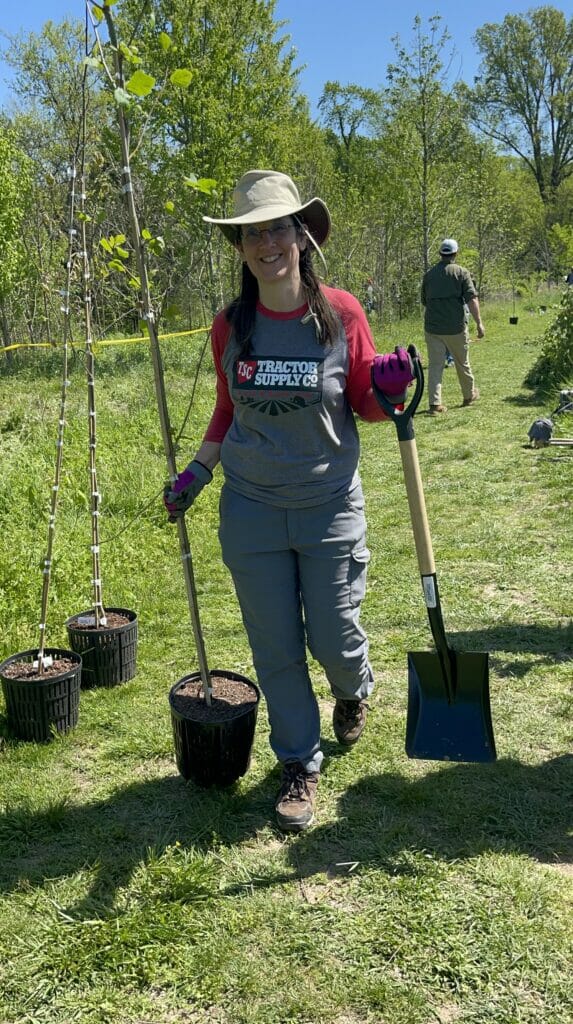 It is difficult to overstate the importance of trees to healthy streams. Trees hold streambanks in place and keep them from eroding in rivers. They shade streams and fish during warmer months. The nutrients from trees in creeks promote healthy insect hatches for trout. Fallen trees in the creek provide cover and help to promote pool creation.
I visited with a group of Tractor Supply employees planting a tree. All four were from the company's audit team. One of the planters told me, "We love our jobs, and love where we live. We are so grateful to work for an employer that values us giving back to our communities."  
The Future Farmers of America is a partner in an impressive initiative by Tractor Supply to give $1 million in college scholarships to farm kids. As Marti told me, "Without financial assistance, these kids cannot afford to get off the farm, and if they don't get off the farm, they will not stay up to date on the latest advances in sustainable farming, animal husbandry and so on." In the first year of the program, over 10,500 kids applied for scholarships.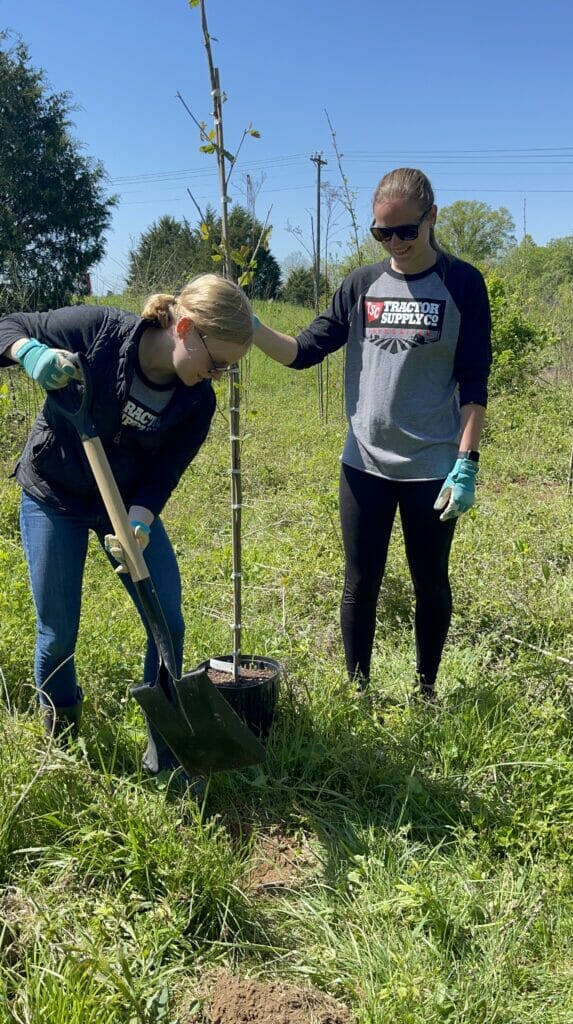 At a recent Trout Unlimited board meeting, Secretary of Agriculture Tom Vilsack waxed eloquent about commodity farm credits, Farm Bill programs and agricultural incentive programs for climate resilience, but he really lit up when he talked about the important role the Department of Agriculture plays in celebrating the rural way of life in America. Secretary Vilsack spoke about how vital tree planting, proper crop management and other farm conservation efforts are to the future of America.
Getting invasive species out of the ground and native trees into the ground was our stated purpose this week, but we were doing more than that. What we were really doing with Tractor Supply and our other friends was planting hope.