Winding streams, abundant wildlife, and year-round beauty. The Yellowstone River is as iconic and awe inspiring as it gets.
Flowing 660 miles from its origin in Yellowstone National Park to its confluence with the Missouri River, the Yellowstone rises and falls, untamed by any dam. The river is the very essence of wildness, yet it courses through towns and working landscapes, and is the lifeblood of several Montana communities.
But the river and its tributaries are at risk—that's why Trout Unlimited has launched the Yellowstone Basin Initiative.
As the climate changes and human demands on water resources grow, the people, fish and wildlife that depend on cold, clear water in the West are threatened. Drought is persistent and floods are more frequent, resulting in habitat loss for wildlife and water shortages for multi-generational ranchers who have cared for the land for decades.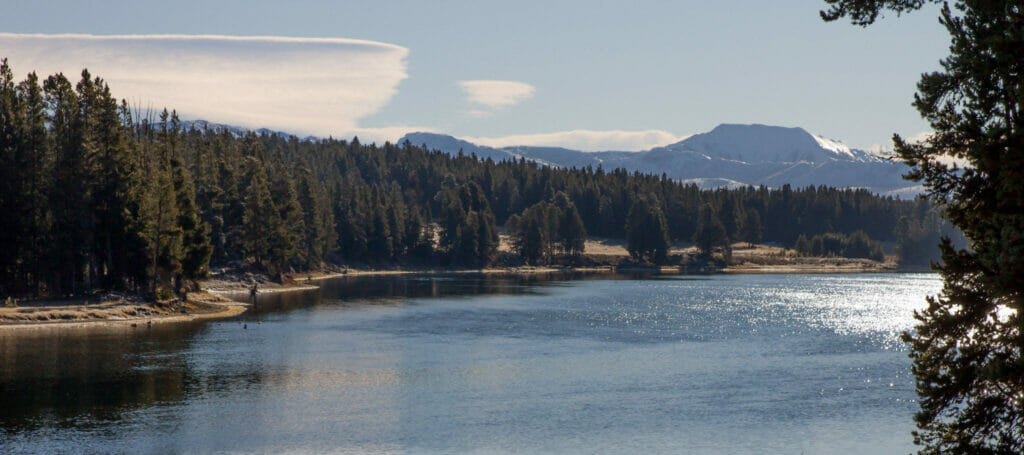 Protecting iconic streams for the next generation 
After over a decade of successful work in the Yellowstone Basin, TU recently hired Ashley Brubaker to lead the new Yellowstone Basin Initiative. Ashley comes to TU with a breadth of experience: studying Central California Coast Coho, doing habitat research in Colorado, and working as a consulting hydrologist. She will be based in TU's Bozeman office and joins our team of policy, water and restoration experts.
Through the initiative, TU will work to resolve water rights challenges and develop a legally enforceable drought plan. To protect against future threats, we will also build drought resiliency by partnering with ranchers and federal land managers to enhance existing floodplains and wetland habitats that store and release cold, clean water in the late summer, when fish need it most.
Trout Unlimited is committed to reconnecting and restoring the tributaries in beautiful Paradise Valley.
We are developing a suite of flow and habitat restoration projects that will increase climate resiliency for native trout and ensure that the robust communities that depend on the Yellowstone continue to thrive into the future. Over the next five years, the initiative will protect instream flows, increase water supplies, restore instream habitat, and reconnect the mainstem to its vital tributaries.
All this work will ensure future generations of anglers can continue to make lasting memories in this legendary place.
With generous support from individuals and partners—combined with our ability to cultivate authentic relationships in the rural west—TU continues to create sustainable solutions for our nation's most treasured waters.
In addition to our work in the Yellowstone, TU has launched similar basin-scale initiatives in Rock Creek and the Bitterroot, Gallatin and Blackfoot rivers.
Honoring Peter William Schantz: Lifelong angler and conservationist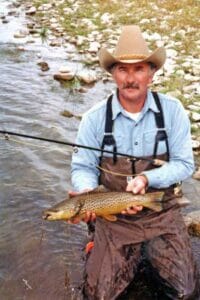 Our work in the Yellowstone Basin has been made possible by a generous memorial fund created by the Schantz family to honor the life of Peter William Schantz.
Peter, a loving husband and father and a founding member of the Denver chapter of Trout Unlimited, loved fishing in Montana. Among his favorite rivers were the Bighorn and Yellowstone, where he reeled in countless fish and made special memories with his loved ones. He was an expert angler, avid outdoorsman, lifelong animal-lover, and dedicated TU member.
He loved the connection to nature, the crystal clear blue skies and cold, clean water where trout lived.
Through the Peter Schantz Memorial Internship, the family will support our initiatives' primary objectives: to protect, reconnect, and restore habitat in the Yellowstone Basin. Thanks to the Schantz family, budding conservationists will have the opportunity to experience this incredible place each summer for the next five years, and learn valuable life and professional skills while contributing to a river on the mend.
They'll no doubt carry on the legacy that Peter dedicated his life to.
"The unique and beautiful memories of a lifelong [love of] rivers will live with our family forever. [Peter] would be so grateful for the work of Trout Unlimited and honored by knowing that this memorial gift was going to help preserve the rivers he loved for future generations."

Sarah Schantz