Editor's note: TU works with some extremely talented characters while developing and completing projects in the field that help make fishing better. We are excited to bring you a series highlighting these Contractors. We hire equipment operators, truck drivers, laborers, material suppliers, engineers, technicians, and water testing labs. They are unique, talented, humble and some are downright wild, but TU's contractors are a driving force behind successful projects. TU project managers take pride in fostering these relationships, building community and hiring local, when possible.
by Jason Willis
Reclaiming historical mining sites takes dedication, experience, some guts and a great dog to supervise.
John Reams and Reams Construction Co., built the company over the years by developing and reclaiming mine sites on the Western Slope of Colorado. Reams specializes in water and wastewater treatment, oilfield services, water distribution, mine reclamation, revegetation, safeguarding and more. Clearly a jack of all trades, Reams Construction can tackle any aspect of a remote, steep and difficult-to-access abandoned mine site.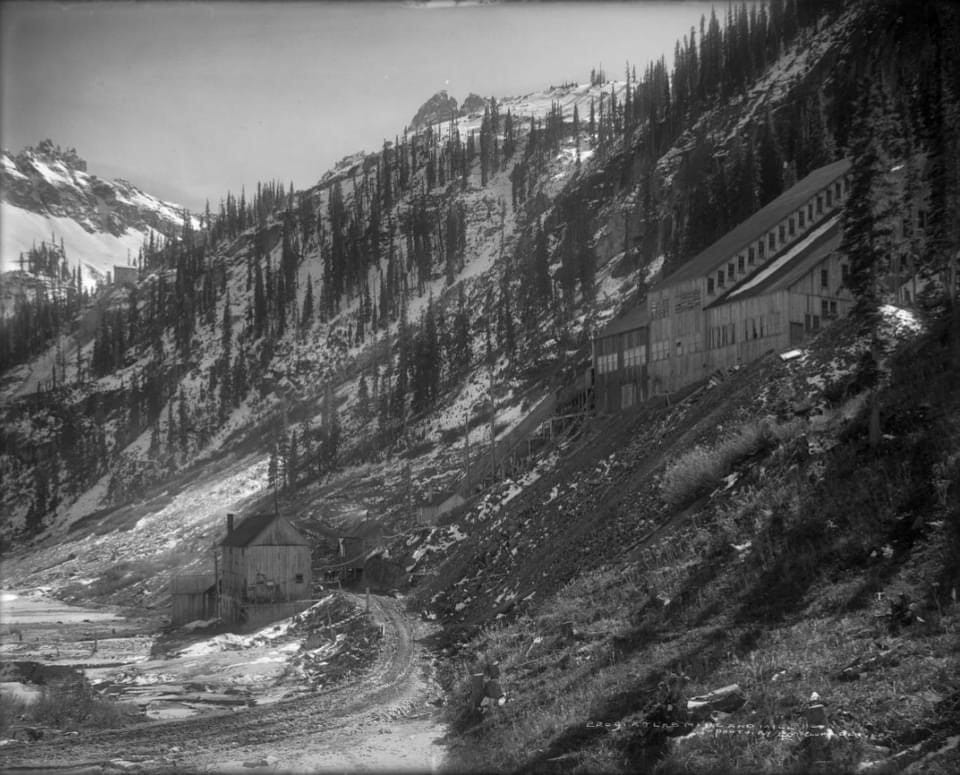 Recently, TU partnered with them on just this type of project. Reams won a competitive bid for the Atlas Mine and Mill reclamation project outside of Ouray, Colo. This project sits on the edge of a 100-year floodplain on Sneffels Creek where the former Atlas Mill stood years ago.
This project was a long time coming and was on the radar of partners for years, but due to ownership, lack of funding and agency hurdles, it never came to fruition. However, two years ago, TU was selected to manage this project as a third party based on its expertise in the field of abandoned mine reclamation on mixed ownership sites. This supplemental environmental project (SEP) was funded through various private sources of match, as well as penalty funds levied through water quality discharge exceedances by the previous adjacent landowner. Construction alone on this project totaled $178,000 and included a substantial match from Ouray Silver Mines Inc (OSMI).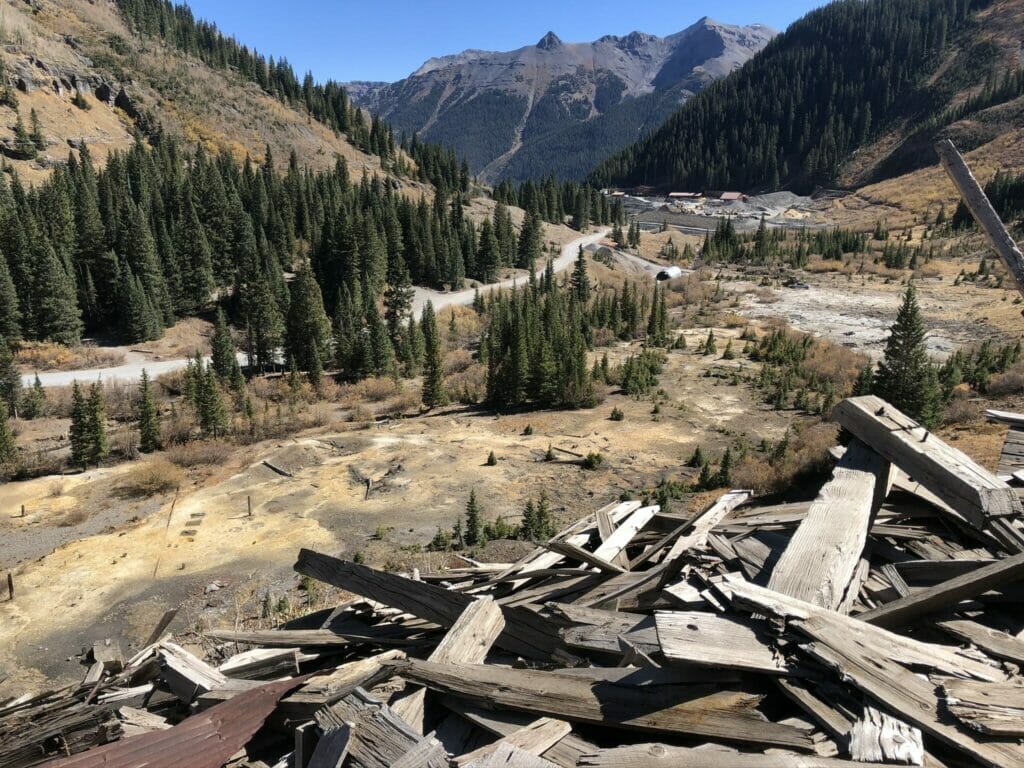 Without getting into the nitty gritty details of construction scope, the main goal of the project was to prevent the mobilization of contaminated material off-site or downstream to adjacent properties. The large volumes of mine waste and tailings present on site were consolidated, graded, amended, and revegetated out of the 100-year floodplain to mimic surrounding topography. The native vegetation will develop over time and reduce non-point source loading and sedimentation into adjacent surface waters.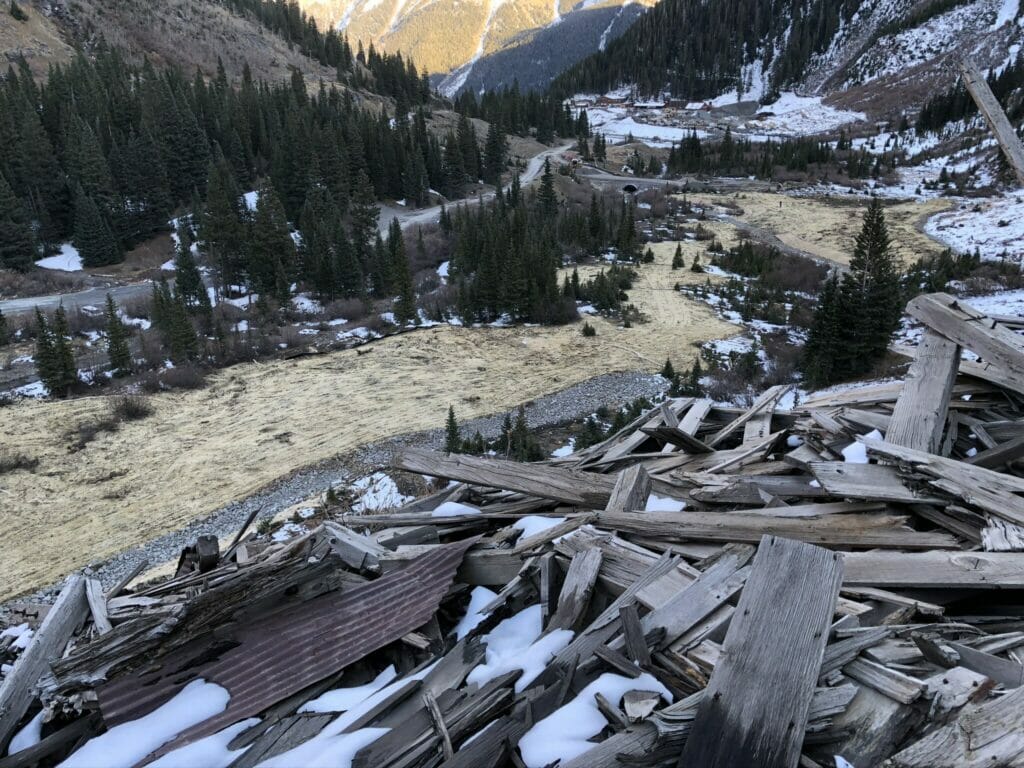 John and his team at Reams Construction have the experience needed to participate in abandoned mine lands (AML) work. If an issue arises, the crew collaborates to find a workable solution to fix complex problems commonly found at remote locations. Numerous aspects of AML work hinge on being able to make good, quick decisions while in the field. Having a contractor that has experience in these situations can make-or-break a project, and John's long tenure in the field allows for that skill-set. Because they are so dedicated to their work, they take ownership of the finished product creating a sense of pride that permeates through us at TU and other parties involved.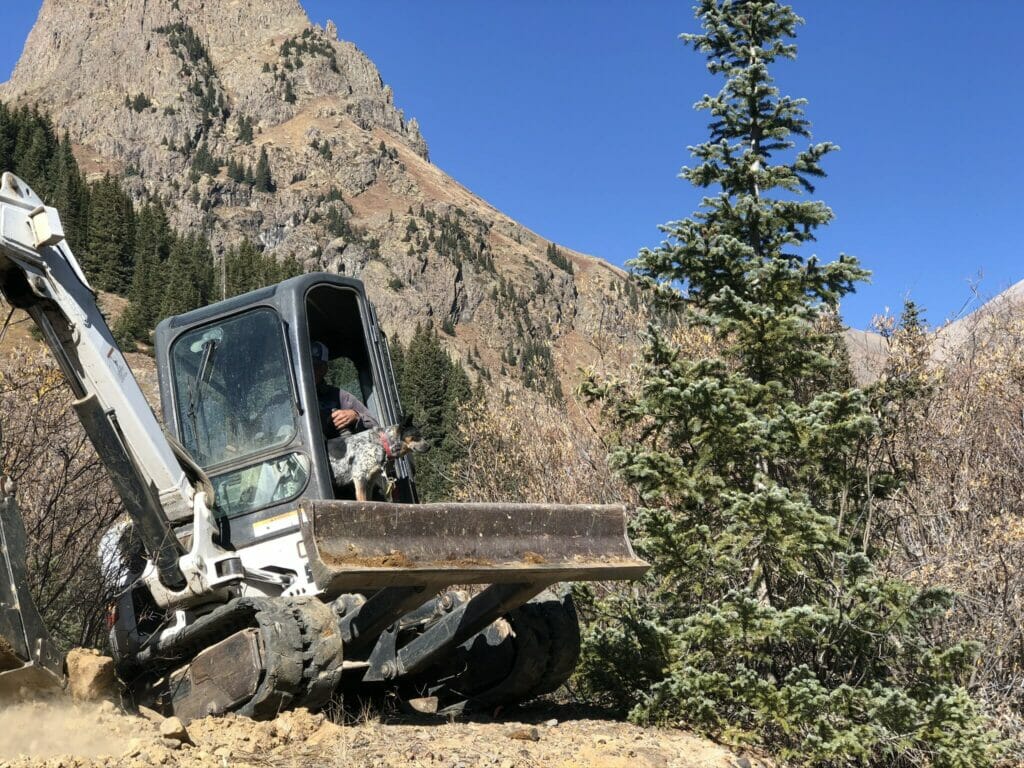 Reams Construction is a family business passed down through generations. John taught his son and daughter how to run the equipment and both have had involvement in the business at one time. But Duke, John's cattle dog, is the mascot of the operation. He oversees critical parts of projects while perched in heavy equipment, shotgun in the work truck, or barking for someone to throw the right stick.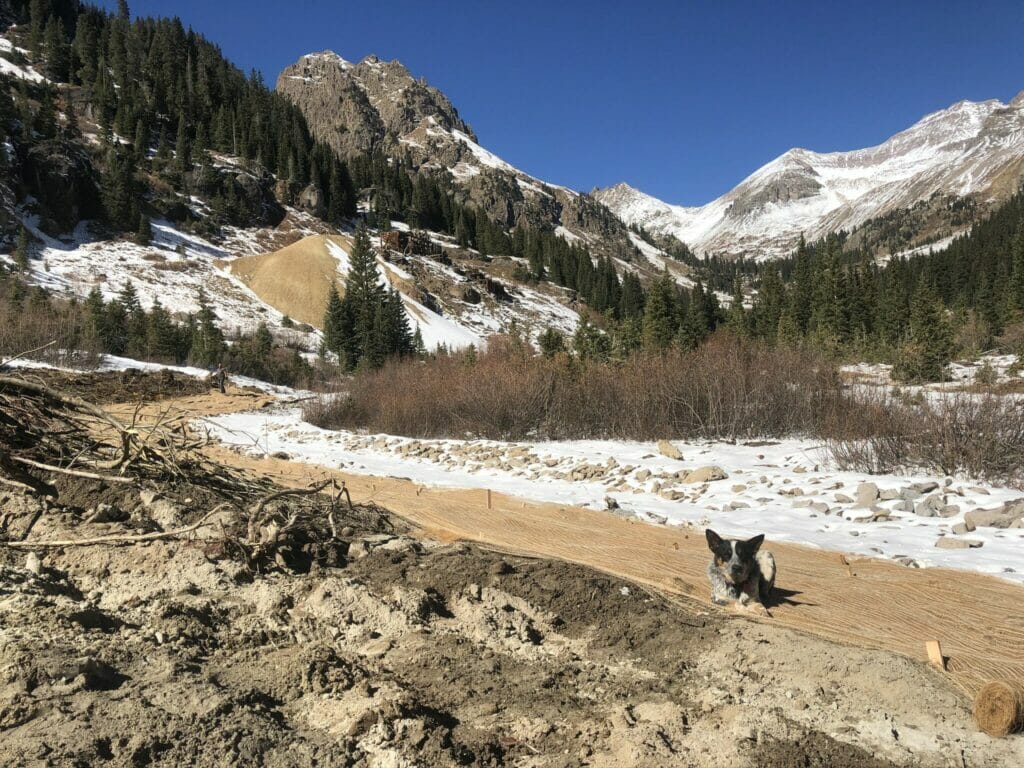 Hiring such an outfit so dedicated to this work is valuable to me in numerous ways. I can rest assured that the work will be done properly, on time and within budget. But I also find satisfaction in hiring a small, local business that has an established track record for quality reclamation services. We look forward to future opportunities to work with Reams Construction and their foreman, Duke, on future projects across the state.