"We fish here so you can fish there."
So read the note that I sent to all of TU's staff on Christmas Eve several years ago. The note included two photographs. One showed my colleague, Keith Curley, standing on a shopping cart and casting into a tributary of the Potomac River in Washington, D.C.; another showed me with the outfall of the wastewater treatment plant in the background. The warm water outflow attracts baitfish, and the big bass follow.
And as a bonus, the treated water is scented!
It was a humorous sentiment, but the fact is that Potomac River is a great fishery thanks to the Clean Water Act. Not only did that landmark law stop the direct discharge of pollutants from straight pipes into the river, it minimized the runoff from other development activities.
Upriver on the Potomac is a deep and wide hole where walleye gather. In February, it is a great place to cast chartreuse twister tails for deep-holding walleye. But it is in the early spring when the Potomac begins to really show off as an urban fishery. In early to mid-March, there is a great white perch bite in the big river and along its key tributaries. Twenty-five years ago on Saint Patrick's Day, while fishing for white perch, I overturned my canoe, and but for some upstream anglers who fished me out of the river, wouldn't be here today.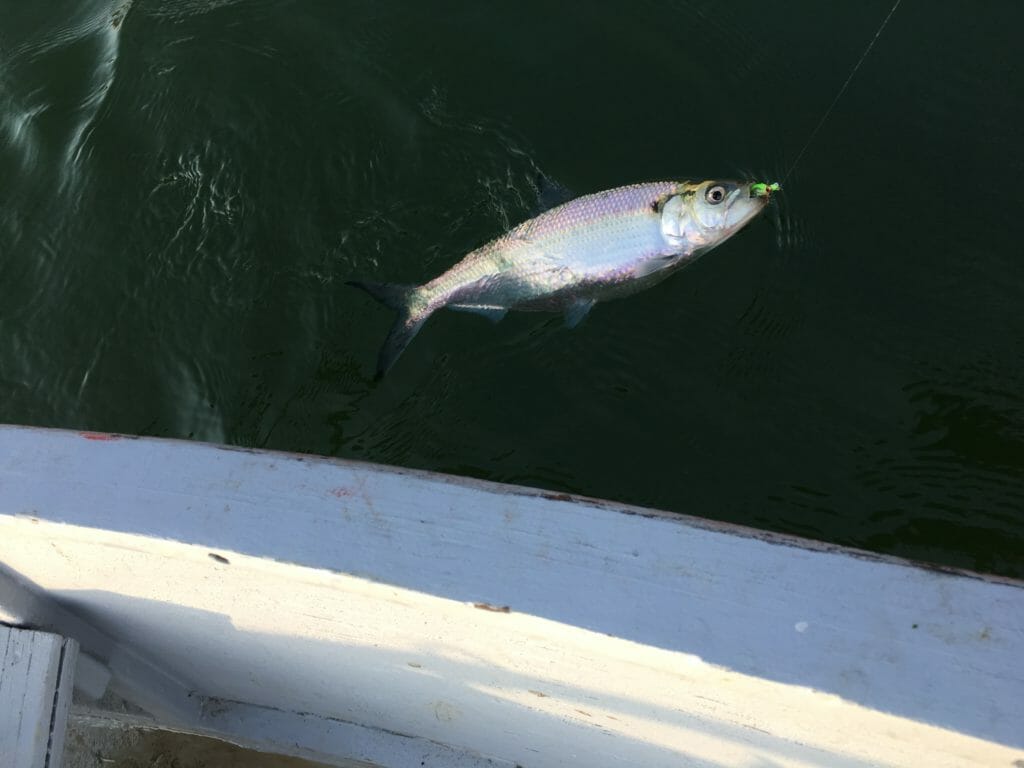 The hickory and American shad then begin to migrate into the Potomac from the Chesapeake Bay. Anglers fish from the banks throwing shad darts or flies. One of the great pleasures of living and fishing in Washington, D.C., is the presence of Fletcher's Boathouse. I cannot think of another city in America where an angler can rent a wooden rowboat for a day for less than the price of two movie tickets and watch bald eagles, egrets, cormorants and osprey while hauling in hickories and "white" shad.
It is what lies beneath the shad that makes the blood pulse. Big striped bass follow the schools of shad upriver. Bouncing heavy jigs off the bottom will result in many snags… but every so often one of those snags begins to move, and the show starts. Last spring, a regular on the river hauled in a 30 pound striper.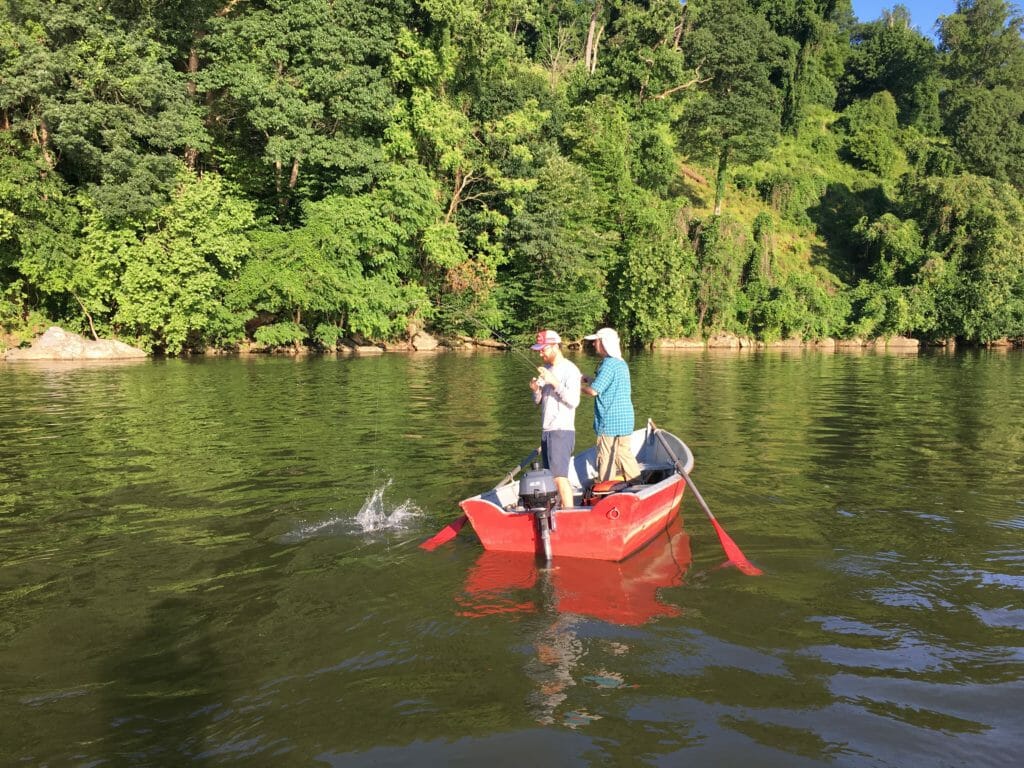 In the past decade or so, giant blue catfish have invaded the Potomac, and one of the most fun ways to while away an afternoon with your kids, is to take a can of corn, worms, or cut bait and fish for hungry cats. I will also occasionally impregnate Clouser minnows overnight in hummus or whatever is the stinkiest-most-expired-food-product available in the refrigerator. Casted with a weighted line and stripped slow, the tasty treat will also attract big, big blue cats.
Later in the summer, anglers will begin to see large sticks suspended in the Potomac. They aren't sticks. They are gar. Toothy and prehistoric, the longnose gar is a late-riser's kind of fish. In the office, we talk about "gar weather." Think 95 degrees, full sun, and 90 percent humidity. That's gar weather. They will hit rope flies, and once, by accident, I managed to legally hook one at the tip of its beak with a deceiver.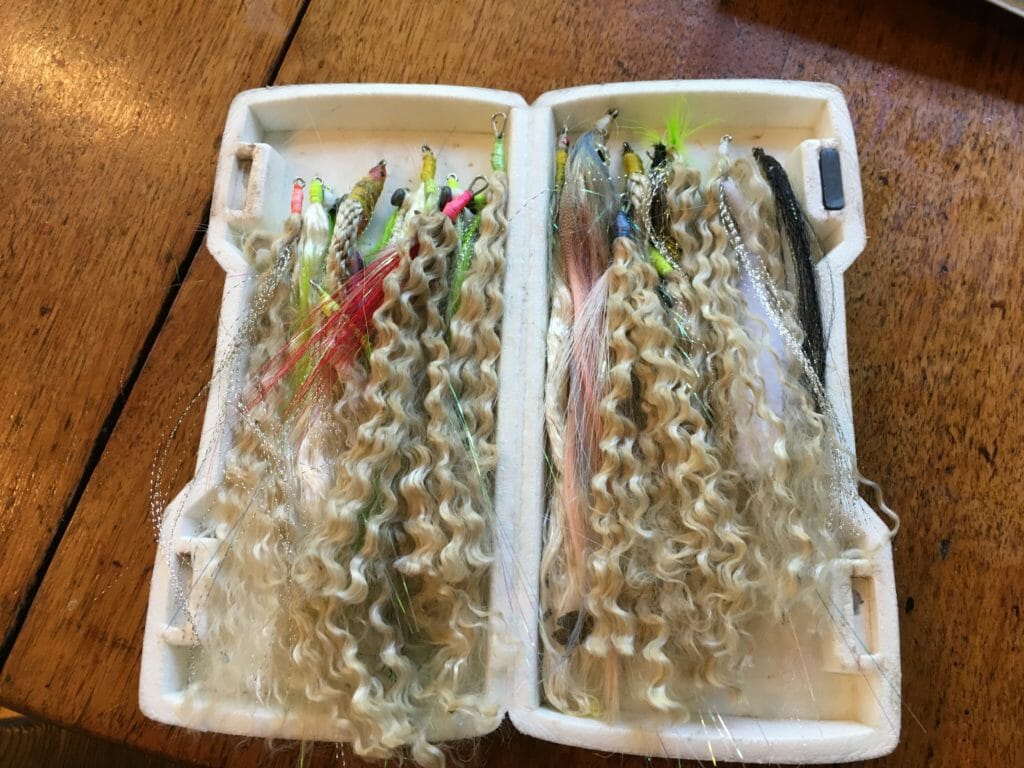 In a few weeks, I am taking a friend from the Sierra Club carp fishing. The carp in D.C. grow big and fat. They eat just about everything, but seem to have a special fancy for the fruit trees and berry bushes that drop their offerings into the river.
Often, we will tie up mulberry or even porcelain berry flies, out of chenille and yarn. I once heard a story of a guy who cut bread into cubes and acclimated the carp to the doughy treat for a week before taking his kids carp fishing with bread flies cut to the same dimension on a Saturday. I have never seen bigger smiles on my kids' faces than when those tanks hit.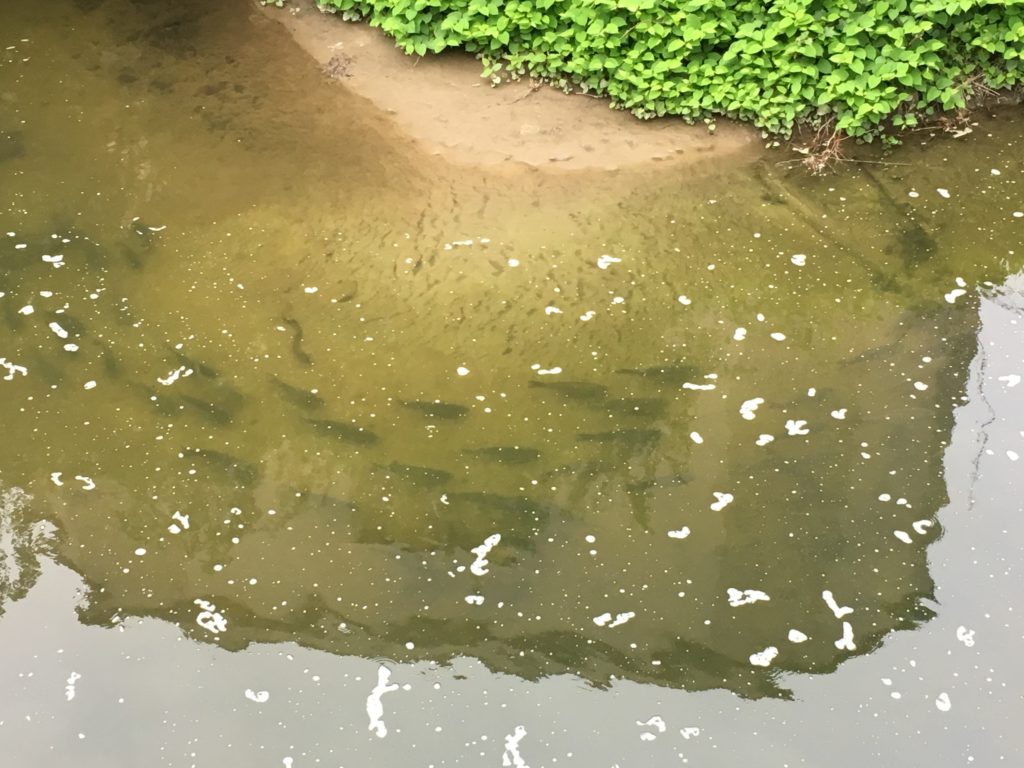 We all aspire to fish for wild trout in Montana or maybe dream of targeting 30-inch native rainbows in the rivers Bristol Bay; but thanks to the Clean Water Act, the odds are, if you live near a body of water, there are likely fish to be caught.
Make no mistake. America will continue to become more urban. And, the future of conservation depends on the next generation forging a connection with their local lands and waters so they will be inspired to protect and restore them. Across the country, the Clean Water Act has helped turn backyard rivers such as the Potomac—a river that my Mom and Dad, as students in the 1960s, avoided for fear of getting sick—to places where we take our kids to catch their first fish and kindle a lifelong appreciation for the outdoors.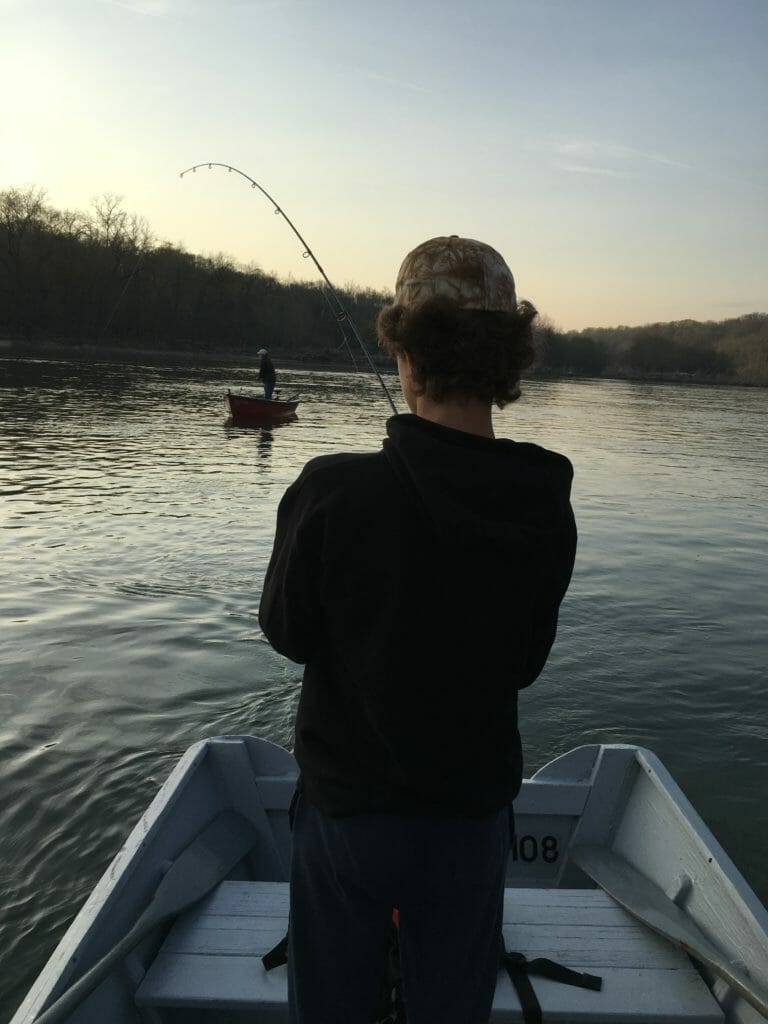 Please visit https://standup.tu.org/ and help us maintain vital Clean Water Act protections for rivers such as the Potomac and thousands of other neighborhood and backyard rivers around the nation.