Across the country, Trout Unlimited takes pride in its long-standing partnership with the U.S. Forest Service (USFS). In many western states, enormous national forests containing many vital watersheds and trout streams are in desperate need of restoration to help prevent catastrophic wildfires and to protect those aquatic resources. The existing partnerships frame those challenges and opportunities.
In Arizona, TU members have been actively involved in policy, management, funding and more on USFS projects, large and small, affecting streams, watersheds and landscapes. They understand that engaging on these topics is critical to combatting climate change, protecting drinking water for millions and saving the fish they love.
About 10 years ago, the Arizona Council of Trout Unlimited and Arizona's Game and Fish Department began co-hosting an annual native and wild trout conference, so naturally TU members attended.
Eventually, that event got the attention of Dr. Jack Williams, then TU's senior scientist, and Chris Wood, its president and CEO. At that conference, talks were given on native and wild trout recovery, stream and watershed management, forest management, and fire ecology with the overarching theme of what happens to watersheds and fish when not managed properly. Given that even the extensive higher altitude ponderosa pine forests in Arizona are in the desert with ever-parched conditions, the TU representatives in the room knew they had to do more to protect the watersheds holding their beloved trout.
With Jack, Chris, and other TU staff on board, and spurred on by the 2011 Wallow Fire, which burned an area of more than 500,000 acres and contained many miles of native Apache Trout recovery streams, plans were in the works to do just that.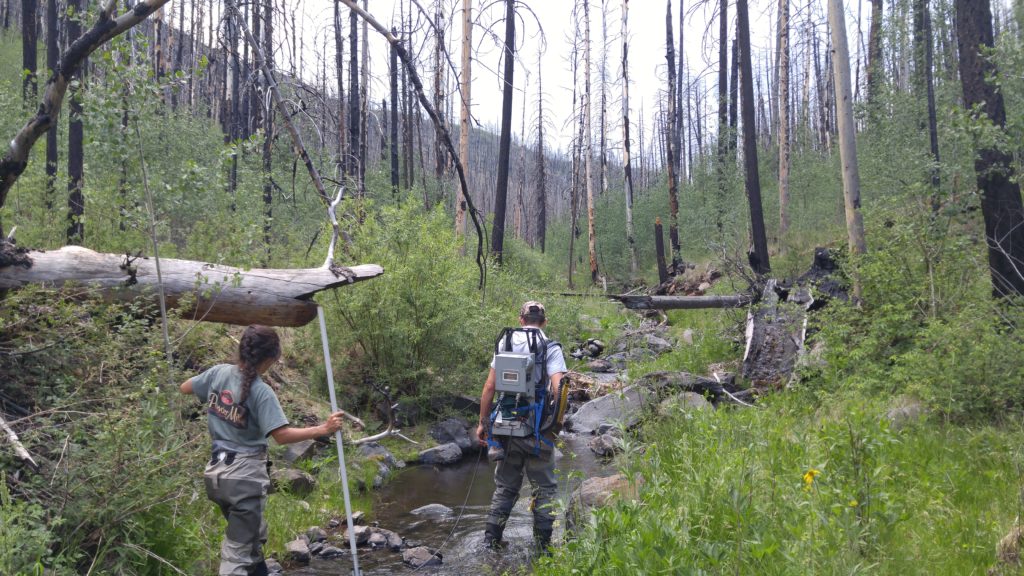 4FRI — what is it?
Luckily, the Four Forest Restoration Initiative (4FRI) was already in the works as a multi-phased collaborative effort of the USFS and many other parties. So, Arizona TU members joined the other 4FRI stakeholder group (SHG) member organizations to dig in to see how they could help their beloved streams. With the 4FRI, which includes the Coconino, Kaibab, Apache-Sitgreaves, and Tonto national forests covering over 3 million acres of ponderosa, piñon and juniper forest and holding the majority of the state's waterways, TU immediately knew the importance of this initiative. Working with state agencies like the AZGFD and the state forestry department and municipalities like Flagstaff and the Eastern Arizona Counties Organization as well as nonprofits like the Grand Canyon Trust and The Nature Conservancy and an involved but still struggling timber industry, 4FRI engages all parties who are interested in adaptive forest management for preventing catastrophic wildfires and protecting watersheds.
When AZTU first got involved, it immediately worked endorsing the record of decision (ROD) for the first roughly 1-million-acre phase of the NEPA Process Environmental Impact Statement (EIS). Involving numerous stakeholders, it was determined that forest thinning had been woefully inadequate for years, so processes were put in place to address this concern. But challenges remain, such as: the need to thin 50,000 acres per year to gain ground; ensuring protections for the Mexican spotted owl; how to allow for profitability for timber thinning companies in a low-margin business; and what to do with the biomass (limbs, branches, and pine needles) left behind during thinning.
Phase two of 4FRI concerns the Mogollon Rim Country of Arizona, which is where most of the state's water lies, so TU was at the table to ask: How are water resources going to be handled? How can TU help with stream restoration projects? This second phase of the NEPA process has allowed TU to raise awareness of these urgent issues, which include: wildfire destroying water supplies; the need for massive projects to remedy this impending concern; education for both TU members and citizens around the state; and a better understanding of the goals and objectives and how the 4FRI group is going to address these issues. The full scope of the 4FRI will also address nearly the entire range of the native Apache trout as well as a significant portion of the original range of the native Gila trout — clearly important to all TU members.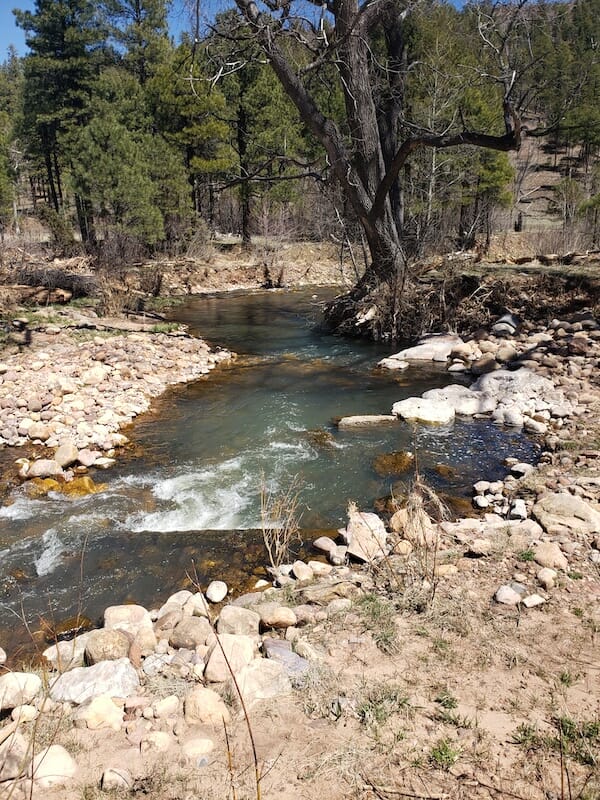 Thanks to Joe Miller for leading these efforts along with Jim Strogen, Steve Reiter, Tom Osterday and the many other dedicated TU volunteers in Arizona, conversations continue on how to protect their forests and the communities and people within them, which ultimately protect their watersheds, which ultimately protect their fish. They have been involved in detailed project planning, funding, contracting and spending discussions and the best ways for implementation. This is a many years-long effort with no end in sight, but we know the Arizona TU team will keep at it for the benefit of all anglers.
This is the first in a series of posts about the Arizona 4FRI process. Be sure to follow along on TU.org for updates.