Later in life, a new credo beckons: Get out early and often
When I ran a fly shop long ago, I fell into the habit of buying flies on the store discount instead of tying my own. Perhaps not a bad move for someone with my ham-handed tying skills, but since my favorite patterns don't require a lot of skill to begin with and are more durable than commercially tied bugs anyway, it was clear that there was much more to it.
For a new father with a new mortgage, time had simply become much more precious. Being a fisherman was no longer its own reward, at least until I won the lottery.
During those years, I'd look at fishing periodicals and see myself in all the pictures. I hadn't heard the term "bucket list" yet, and if I had, it would have been meaningless. My bucket was always empty, after all, since working in the fly fishing industry meant that everything—the Amazon, Mongolia, Argentina—was always within my reach. I could write myself into the places I wanted to see and make precious time pay for itself. I thought that life would never be any different.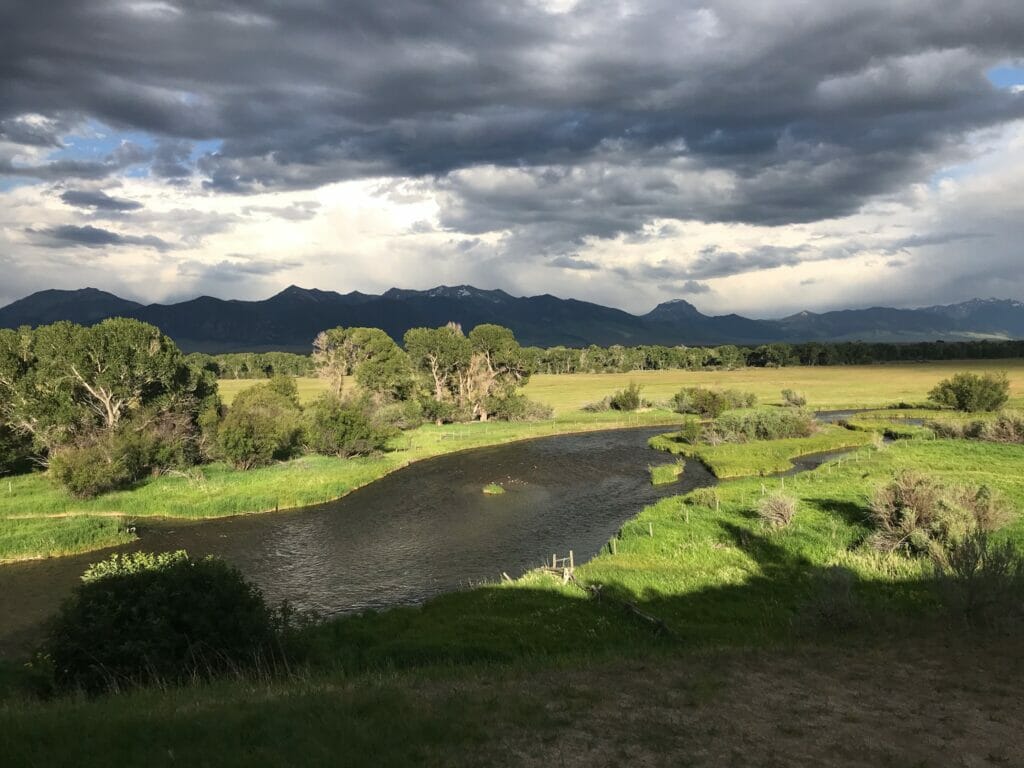 Until it was. As Gus grew up, our family life included plenty of outdoor pursuits, but not as much fishing as it could have. Yet the path we took, including my getting out of the fishing business, was wonderful in ways I couldn't have imagined.
The difference became clear the other day when I was reading a popular fishing magazine in which the articles focused less on the where and how-to, and more on how fishing feels. Exotic locales certainly play gorgeous roles, and I love that the words mean as much as the photographs. Anyway, while reading a piece about carp fishing in Central Park, I realized how many places I'd never fish even if I was still a fishing guide.
It was silly of me, I realized, to have ever thought otherwise, to have forgotten that until our time here becomes infinite, we will be forced to live in vicarious space.
Fishing magazines make that more bearable. And bucket lists:
I want to fish for golden dorado on a Bolivian stream no larger than the Pecos River near my home. I think I still have time to do this, though I'm concerned that if Covid doesn't stop mutating, I'll be too phobic to risk a voyage to a jungle where spiders catch birds in their webs and there may be diseases or crawly critters yet to be discovered by humans, namely me.
Having fished Alaska before A River Runs Through It took the theretofore non-fly fishing world by storm, I want to re-experience catching big rainbows in their least trammeled native habitat. If a Hefty sack full of cash falls on my head, and if someone nicer than Putin ever leads Russia again, let me die having skated mouse patterns in Kamchatka.
When my wife and I took our baby boy to the Spanish Pyrenees for her 40th birthday, I missed my chance to catch an actual native brown trout. I like the idea of browns swimming near very old European castles, where men wore chain mail to work and drank terrifying alcohol from a four-pound vessel made of crude metal. Or in some savage Icelandic river, somewhere with threatening black skies that's not Montana.
One day in the far northern Rockies, a TU colleague went snorkeling and saw a thirty-inch bull trout resting under an enormous log jam. It made me think of a witch living in a forest cabin, just minding her own business and hoping a couple kids might amble by so she could roast and dine on them. Since I'll never have a chance to catch a Mongolian taimen, I hope I can at least catch a witch in the northern Rockies.
And since whiffing on the only permit I've ever had a shot at, I've considered my flats fishing career to be unfinished business. If I never get to the Yucatan again, I'll gladly settle for a few more redfish hunts on the Gulf Coast. Rent a waterfront cabin, learn some fish-grilling tricks and salsa recipes, maybe even tie some flies.
My list must also include the places I have to keep returning to until the end. The Rio and Conejos, and when I can no longer buck the current in the Arkansas, the San Juan will be waiting for me like a chaise lounge. Meanwhile, it's not like I can't sneak out to the Wind, Yuba, and Beaverhead every so often, though the time is coming soon when the Pit and McCloud, the Rio gorge and the Gunnison will possess the capacity to break me on one fall (like they already don't?).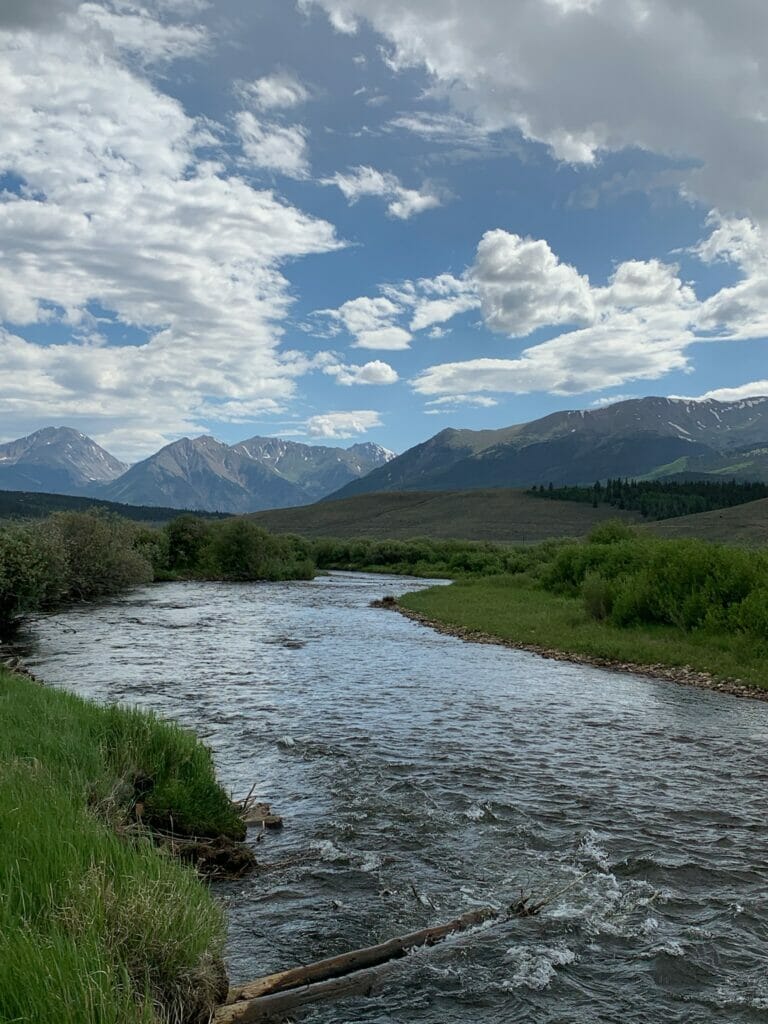 That's the thing about this late afternoon time of life, being caught between what my body and bank can withstand and the chance of losing my appreciation for the winding road I've traveled to arrive to so much passion and desire. "Get out early and often" should be my credo from now on. It's gotten me this far, and soon the magazines will be all I've got.
Here's another one for the not so distant bucket: a warm house and a cat sleeping on my lap. Thank heaven, I'll think, for so many talented writers and visual artists, and for the rivers and steelhead that will hopefully still run. Eventually, I'll feel the cold in my earlobes and smell tobacco on the breeze, and snort myself awake when the cat jumps off.