Explore your surroundings … and don't forget to pack your fly rod
In my little microcosm of the Mountain West, we've been blessed with an impressive monsoon season this year. With all the doom and gloom of the drought, wildfires and effects of climate change, it is nice to be reminded that sometimes weather does cooperate. Our rivers are flowing healthfully, and I'm certain the wildlife and trout are grateful.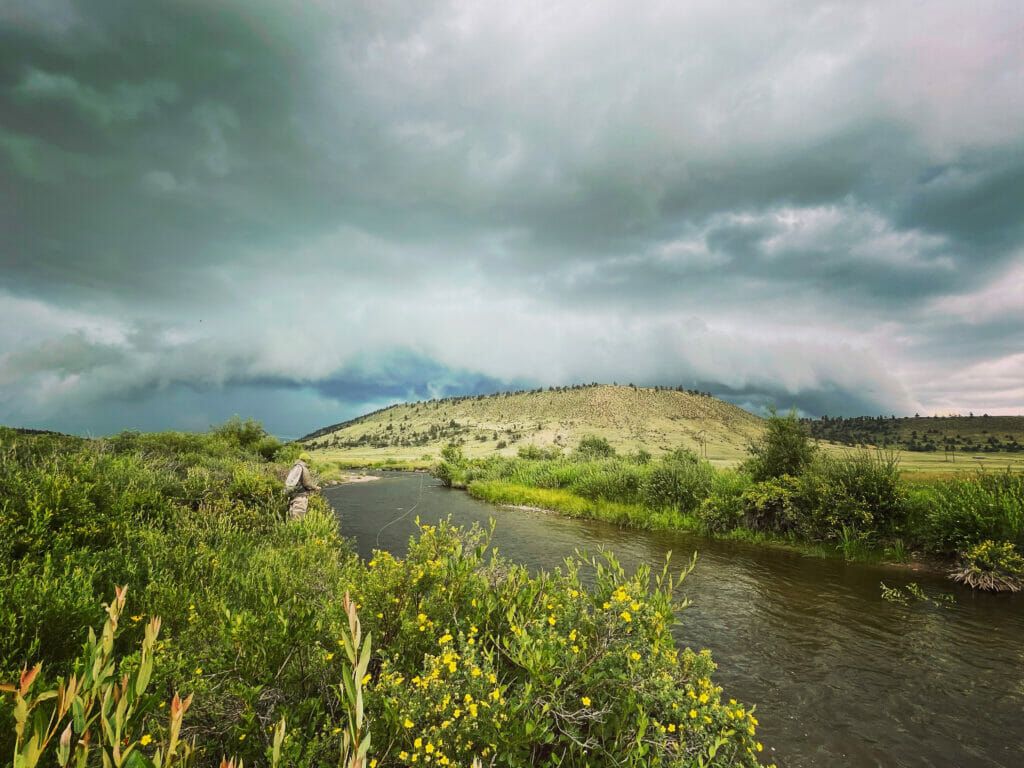 With that in mind, I'm still heading to the high country. Not only because it is an incredible place to while away the hot days during the summer months, but because I know the trout there are happy and healthy and, most importantly, willing to be caught. Plus, I love the exploration and adventure of it.
I packed my 1-weight, a handful of flies, some extra tippet and that's about it. The simplicity of high-country fishing is one of the many allures that draws me to it.
With loaded packs, we head off up a trail into the Weminuche Wilderness. I've been yearning to explore this area since we moved to southwest Colorado, as it has lots to offer. Mountain peaks reaching for the stars, many standing above 14,000 feet, tame even the most adventurous mountaineers. Lakes filled with native and stocked fish and creeks full of native cutthroats and wild brook trout provide abundance, and wildlife roam the hills everywhere you look.
After 10 miles the first day, we threw our packs down, set up camp and promptly went fishing. Rio Grande cutthroats darted for our flies with reckless abandon.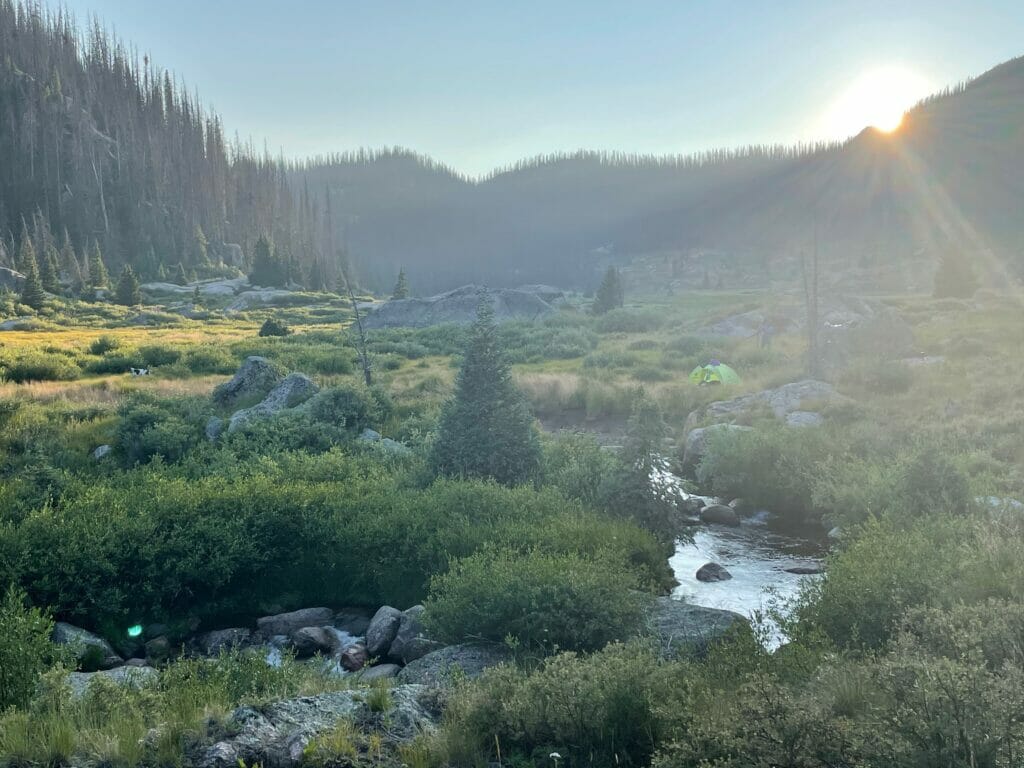 With dreams of what the next day's adventure would hold (meaning: how many trout we'd see), I slept restfully at nearly 12,000 feet. Hot tea and homemade granola woke me right up and gave me the energy to once again shoulder my pack and head to one of the longest, widest, high mountain meadow streams I've ever seen.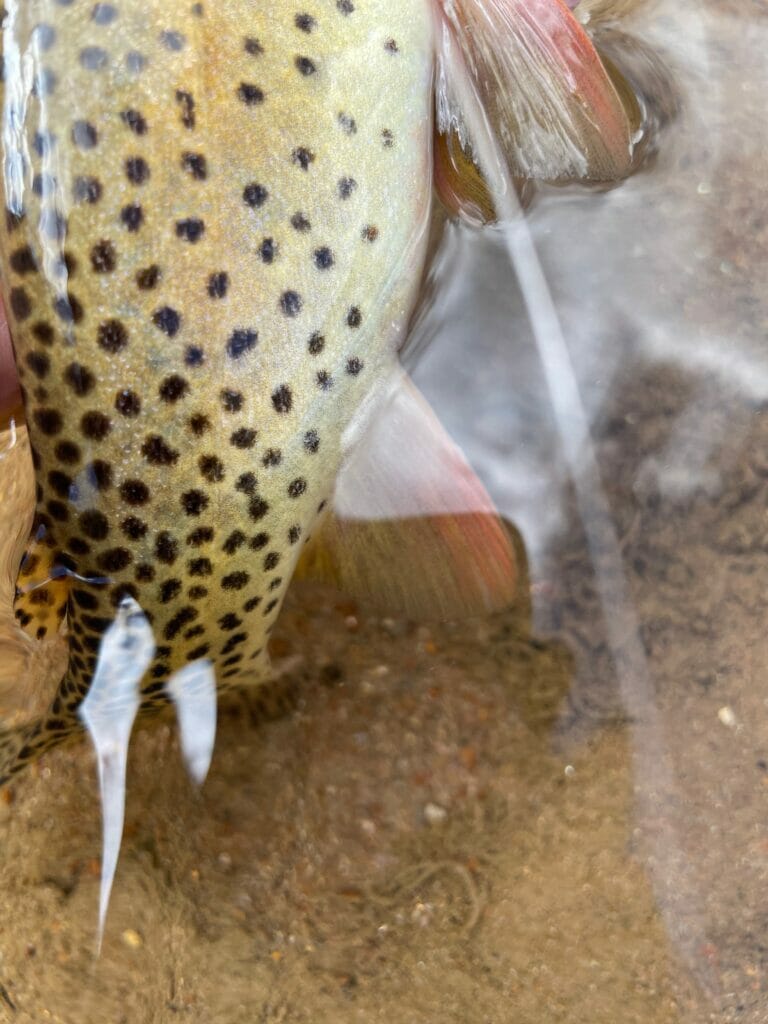 The cutthroats were so plentiful and so eager for a meal, that 6-8 trout would swarm my fly with only the bravest inhaling it. Switching on and off between running the dog, watching him watch the cutthroats and catching fish, we departed this meadow for a summit pass into the next drainage.
With incredible views of multiple fourteeners, we headed to the next stream filled with cutthroat trout. We split ways going upstream and down only to be greeted by a mom and baby moose. Watching them until dark fell, we slept peacefully knowing this ecosystem is healthy and thriving.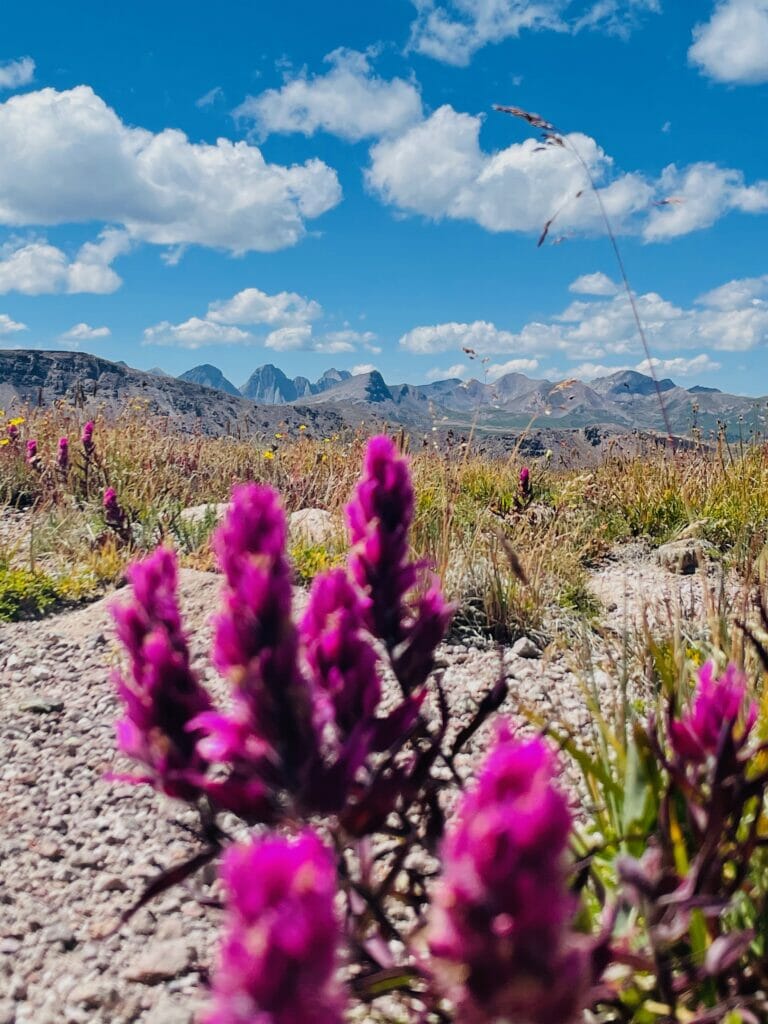 Fishing the next morning brought many more trout to hand, but camp had to be torn down and miles of hiking awaited ahead.
With another successful native trout-finding mission in the books, this trip is one worth repeating. I highly recommend taking the time to explore your surroundings. It's incredible what you can find when you leave the beaten path and dare to undertake unknown adventures. Just don't forget to pack your rod.