A warm farewell to Terry Gunn, the guru of Lees Ferry, Arizona
The other day, my good friend, Terry Gunn, announced that he was officially retiring from guiding. For those of you who do not know Terry Gunn, he has, since the early 1980s, been the guy (the guru) at Lees Ferry, Arizona, which is one of the most visually captivating, technically alluring, and ultimately rewarding trout fisheries on planet earth.
Once you go to Lees Ferry to fish, fly fishing will never be the same for you, and if ever you had an opportunity to fish shoulder-to-shoulder with Terry Gunn, he likely changed you too.
To call Terry a "guide" is really shortchanging him, and I apologize for that. He's an entrepreneur, and an advocate. He's a husband (to wife Wendy, herself a paradigm-shifting icon in our fly-fishing world), and father of a fast-rising guide, Troy. He's a remarkable photographer, publisher, conservationist, and author whose work has graced the pages of fishing and outdoor publications for generations. But most importantly, he's a mentor and a teacher.
It's fair to say that Terry Gunn launched my career.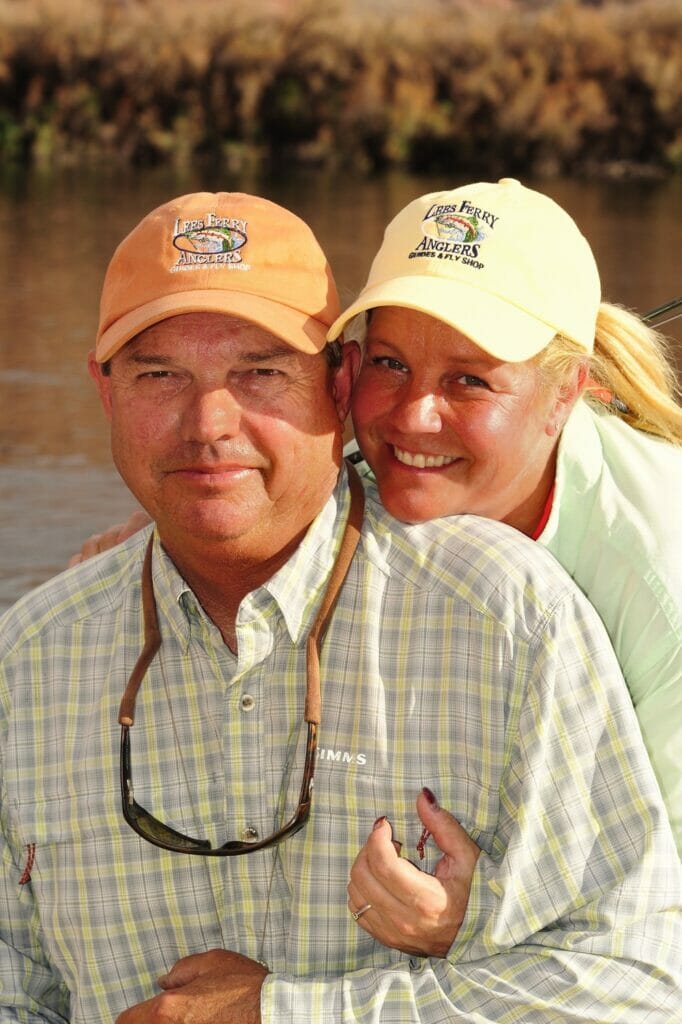 Decades ago, I was a wet-nosed, hungry sports reporter who knew how to turn a phrase and make a deadline. I wrote about boxing, and basketball, wrestling and football, yet, I was deeply fascinated and hopelessly committed to fly fishing, and had no higher goal than to publish a story about the thing I loved most of all.
I spent three days with Terry Gunn in Arizona blocking out a book that nobody thought would get published. It became Castwork, and did indeed eventually get published, but at the time I had nothing but a hope. Just a dream.
And at the end of our days fishing together, Terry said, "You know… John Randolph (the esteemed editor of Fly Fisherman magazine) has been bugging me to do a story on Lees Ferry, and I haven't really had the time to write about it, but maybe you could write something, and I could send him the photos."
I got on that like a hound on a ham bone.
Some months later, Deeter had his first by-lined story about fly fishing in a national magazine.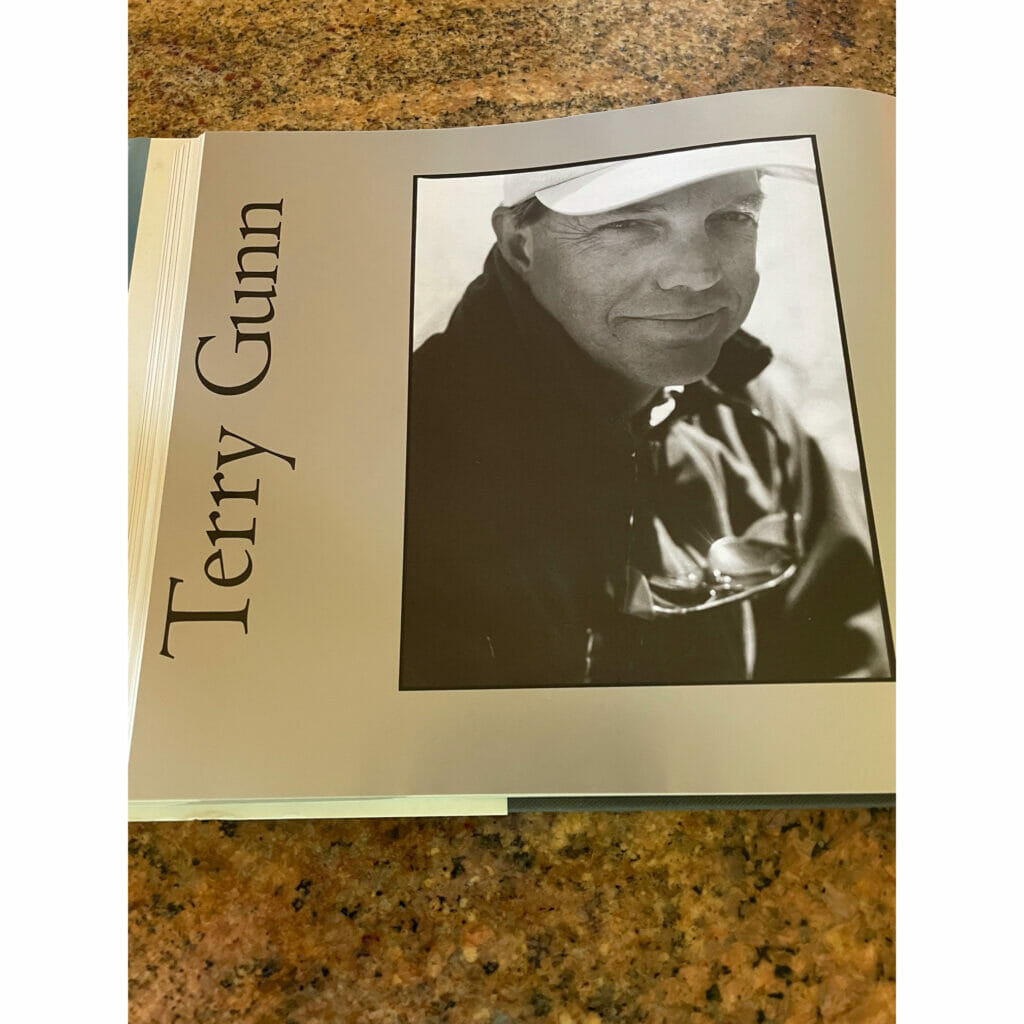 The rest, as they say, is history. One thing leads to another. There were the Field & Stream years, more stories for Fly Fisherman and many others throughout the world. Nine books published. Editor of the industry trade magazine, Angling Trade, and for the past 10 years, "home" as editor-in-chief of TROUT magazine. I ended up making a career in fly fishing, and almost unbelievably, have been paid to fish on five continents and four oceans.
And there isn't one day that I don't wake up and think about Terry Gunn for making all of that possible.
I have been fortunate enough to meet and fish with many, many wonderful guides over those years. Too many of them are gone now. Too many guides, these days, are bobber-watchers, fish-scoopers, photo-takers, and not much more. Times have changed, and so has fly fishing. There are, no doubt, some amazing guides still working the rivers and flats. But not enough. Not many like Terry.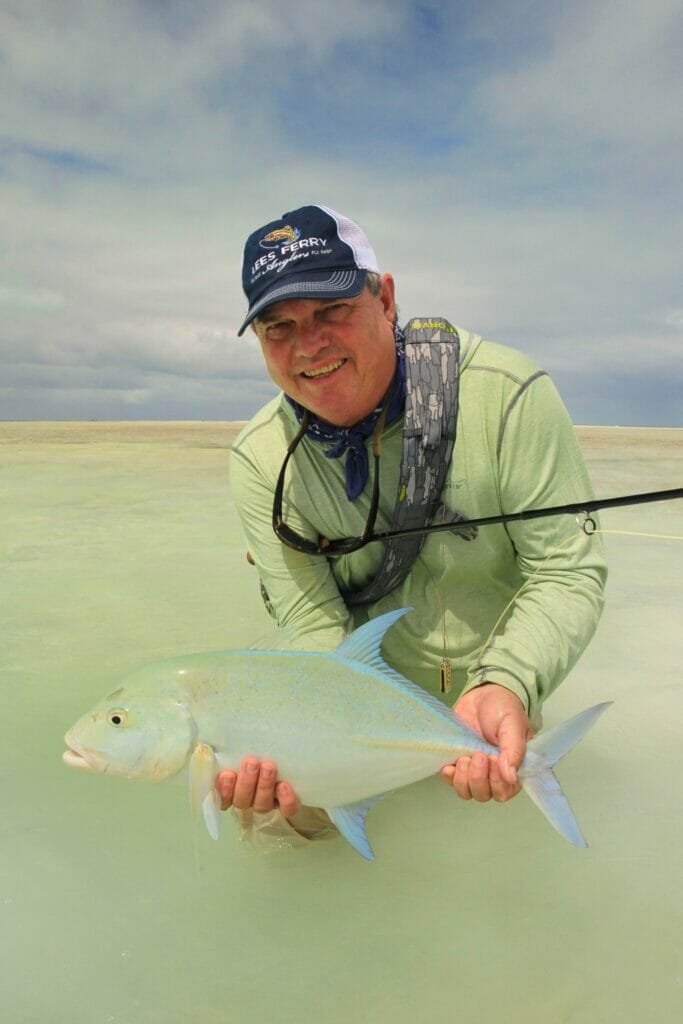 The great, great guides, know that this fly-fishing thing is about so much more than commerce. It's not a Disney day-trip fantasy ride.
It's a culture. It's a community. It's sacred. And it all comes back around.
Nobody, in my experience, got that better than Mr. Terry Gunn.
So, Godspeed Terry. I wish you and Wendy all the best as you travel and fish with friends in this next chapter, just for fun. I admire you, as always, for knowing when and how to turn back to the fun side of fishing. I sure the heck hope you drop in on me in Colorado, any time.
Heck, I have a cool story in mind, and I'm going to need some photos.