"We make fishing better" is one of our mottos here at Trout Unlimited.
Our efforts do more than simply make fishing better, of course. But everything we do, at some level, translates to better fishing.
That sits pretty well with our 300,000 members and supporters because most of them are, in fact, anglers and appreciate better fishing.
There may be no better example of how TU is making fishing better than in the Driftless Area in the upper Midwest.
Trout Unlimited's Driftless Area Restoration Effort has been under way in earnest for about 15 years. During that time TU has helped manage millions of dollars of restoration work on many of the 600 spring-fed creeks in the unique region that covers where Minnesota, Wisconsin, Iowa and Illinois intersect.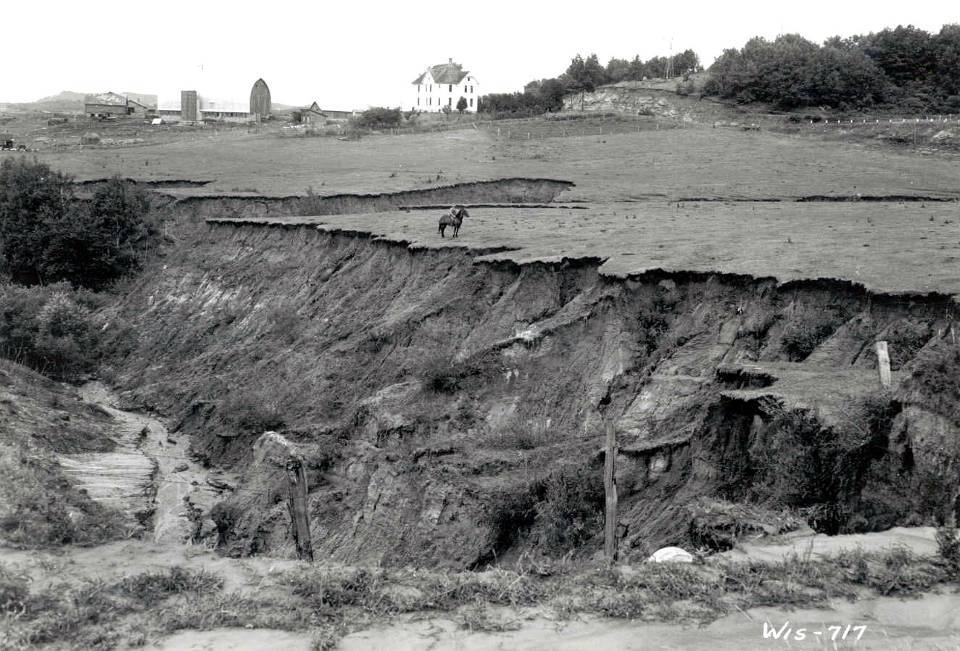 The work has improved habitat on hundreds of stream miles. The improvement benefits landowners by reducing erosion and adding to the resilience of the streams during flood and high water events.
In-stream structures are designed to not only benefit trout and other fish, but nongame critters such as amphibians, reptiles and even birds.
As for the trout, post-restoration surveys have found that in some cases populations have increased from a few hundred fish per mile to up to 2,500 fish per mile.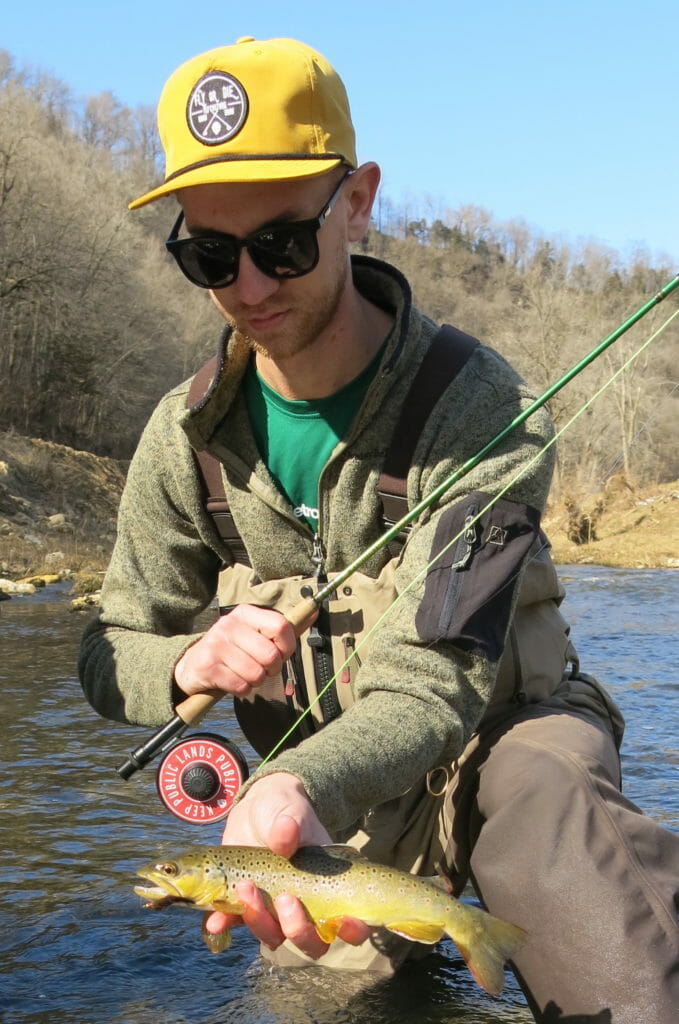 In a big river, 2,500 fish per mile is impressive. In a modest-sized spring creek, it's ridiculous.
Angler-friendly access laws and easement agreements with landowners help ensure great public access, too.
This all contributes to making the Driftless Area a popular fishing destination that helps drive an economic impact well into the hundreds of millions of dollars.
Viroqua, Wisc., a town of 4,000 in the heart of the Driftless Area, has a fly shop — the Driftless Angler — if that tells you anything.
During a recent work trip to the upper Midwest, I added a couple of vacation days to finally visit the Driftless area, so I could see first-hand one of TU's busiest, most impressive restoration focal areas.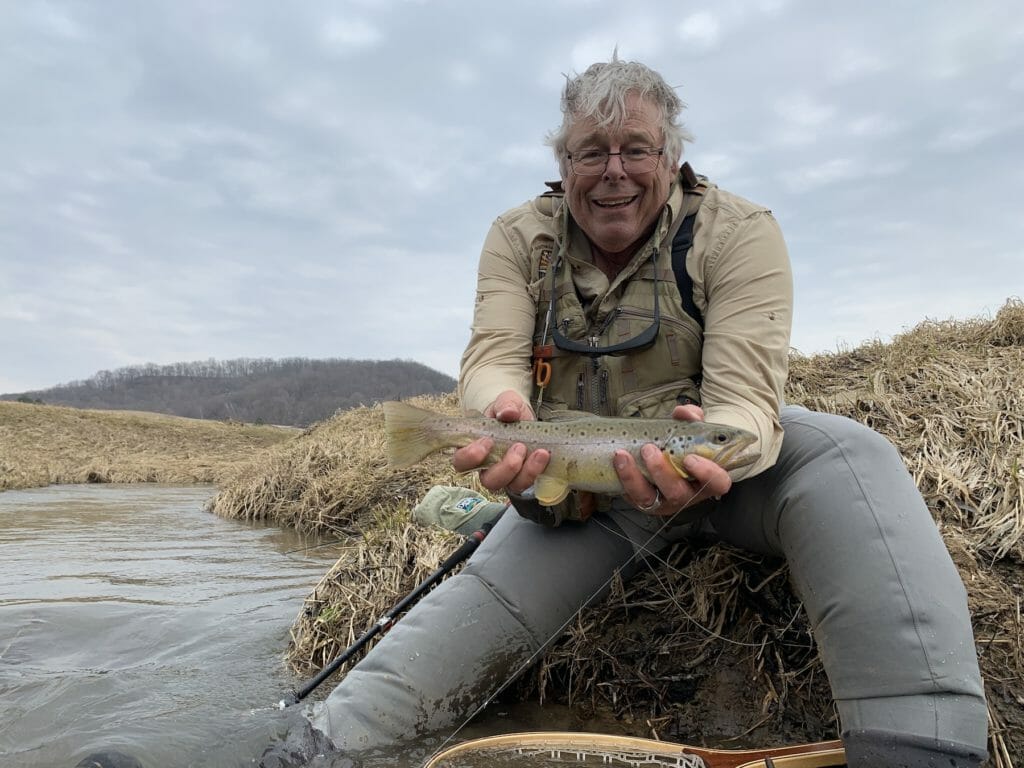 Duke Welter is TU's outreach manager for the program and was beyond excited to show fellow TU staffers Taylor Ridderbusch, Nick Halle (top photo) and me some restored stream sections near Viroqua, which may be the hippest "farm town" in the upper Midwest.
We visited four streams over a two-day stretch.
Prior to restoration the streams suffered from erosion and and a lack of in-stream cover.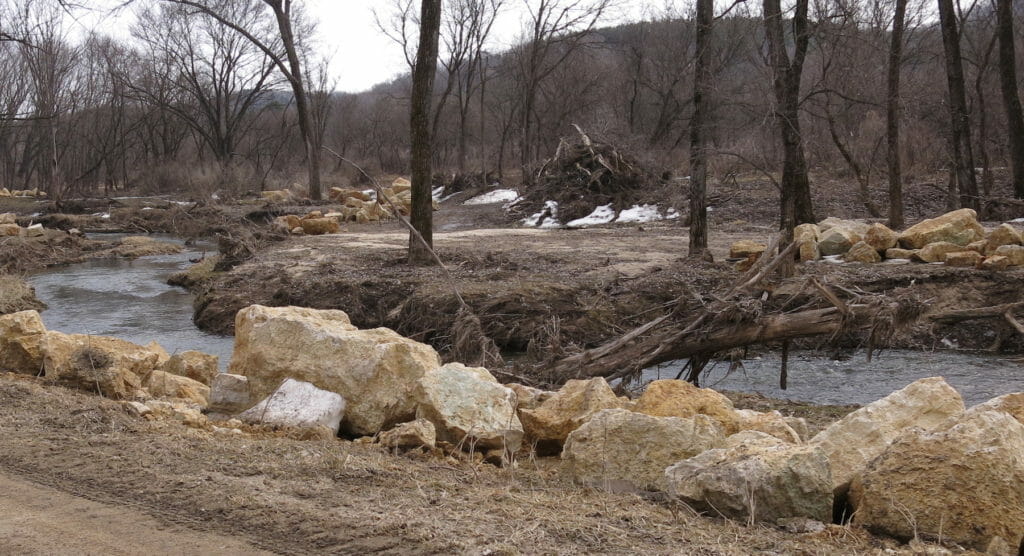 Now, thanks in part to Farm Bill restoration programs, steep banks have been cut back to allow high water to ease into the streams' flood plains. As high waters recede, soil that may have washed in from downstream is deposited on the flood plain. After the region was hit in 2018 but two flood events, there was ample proof that restored streams are working as they should.
The addition of in-stream cover, including large wood and rock structures, is working well, too.
Where there is cover, there are fish. Often many fish. Brown trout are the dominant species, but many streams also have brook trout.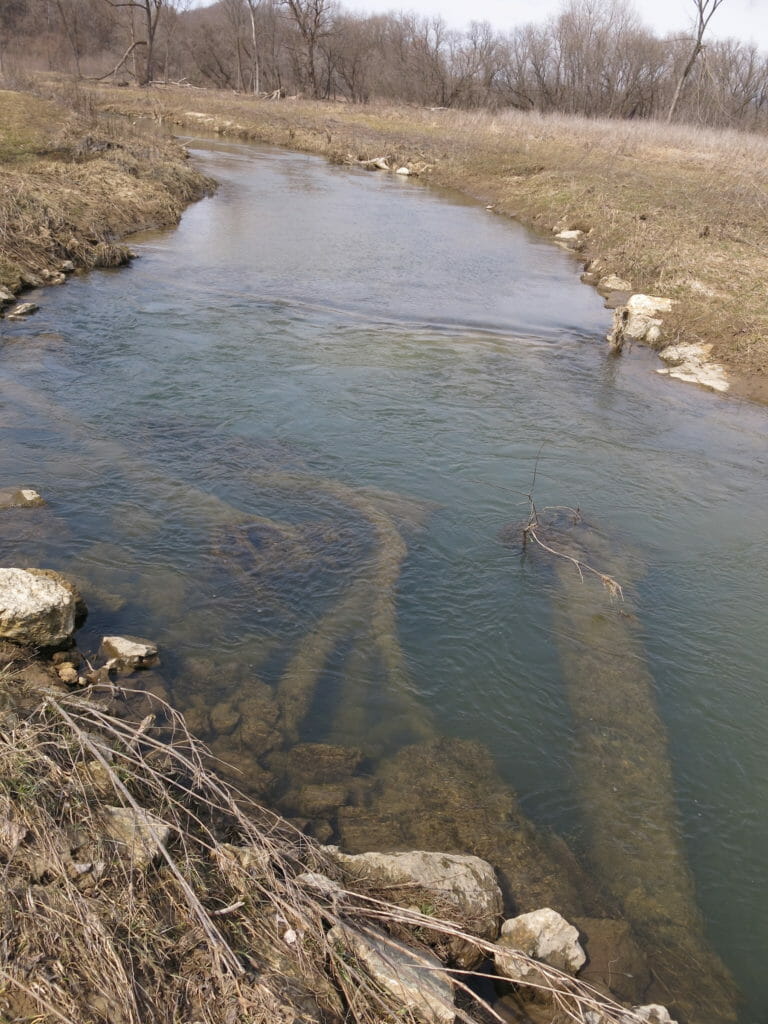 We didn't fish the entire time, but when we did take time to do some hook-and-line sampling, the action was great, especially for early spring.
We experienced some good blue-winged olive hatches, but even when there weren't bugs in the air we were still catching fish on dries.
Little streamers such as wooly buggers and leeches were consistent producers, and tended to select for larger fish, with a few browns pushing 15 inches.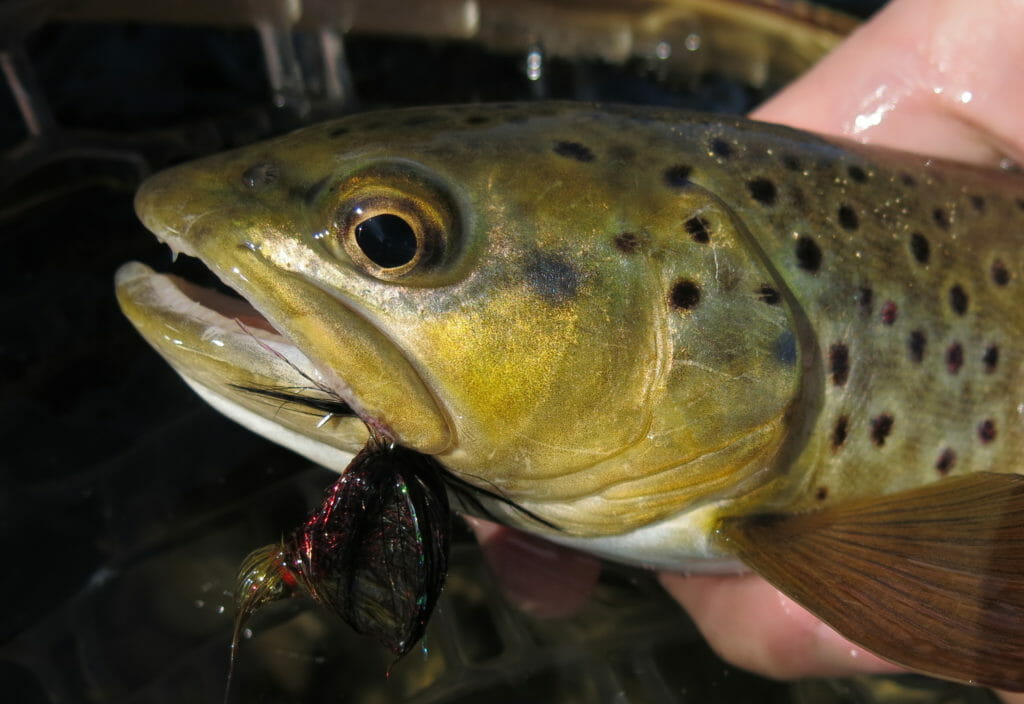 When it got tough — and be sure that tough here is not like "tough" on the Letort in Pennsylvania — little tungsten-head nymphs, scuds and Zebra midges were money.
Basically, everything Mat Wagner at the Driftless Angler told us should work, did work.
You know what else worked? Spinning gear. On an afternoon when winds were gusting to 30 mph I pulled out my ultralight travel rig, put on a Panther Martin spinner (barbs mashed, of course), and caught and released some nice fish.
Nearly all streams in the Driftless Area are managed under general trout regulations. This is water for everyone.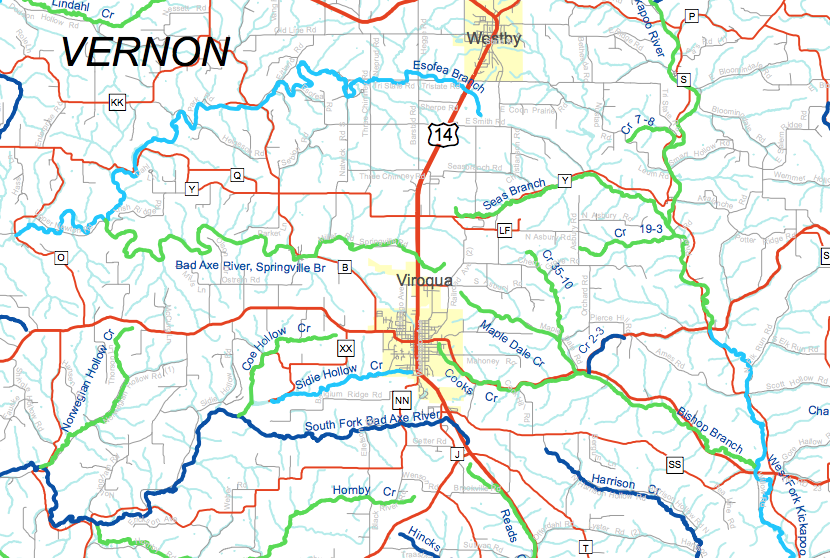 The names of the specific streams we hit aren't really relevant, and not because they're secret spots. In fact, both Minnesota and Wisconsin DNRs have excellent online databases of trout stream maps. And Welter is easy to reach and will happily share information on the streams TU has made better because, well, he loves the chance to show off TU's handiwork.
The point is that if you go to the Driftless Area and fish restored, open-to-the-public streams, you will be impressed.
It's great to know that TU's efforts are a large part of why that is so.
Mark Taylor is Trout Unlimited's eastern communications director. He is based in Roanoke, Va., in the heart of Appalachian brook trout country.