By Dan Dauwalter
In these unusual and somewhat isolating times of Zoom meetings and working from home, I thought it would be interesting to reflect on and profile the professional development and global networking opportunities I've had over the last few years through the American Fisheries Society.
I've been a scientist in TU's Science Program for 12 years and have worked on science projects as diverse as using remote sensing techniques to understand how fish are connected to healthy riparian systems, community science efforts to collect data on water quality, and science-based conservation planning applications for native trout and other fishes across the West.
I also currently serve as president of the Western Division of AFS, a region representing more than 3,000 members, and as editor of the North American Journal of Fisheries Management, a scientific journal published by AFS.
AFS has been my home professional society since way back in 2000 when I started graduate school in a fisheries program in Arkansas. I joined because I was encouraged to by my academic advisor, but the benefits quickly revealed themselves then and time and time again since.
The American Fisheries Society is a professional organization comprised of 8,000 members from around the world, but mostly the Americas, that includes fishery managers, biologists, professors, aquaculturists, economists, geneticists, and social scientists that are engaged, and are often employed, in the fisheries profession. AFS promotes scientific research and sustainability of fishery resources (freshwater and marine); it publishes five of the world's leading scientific journals as well as books on fisheries, organizes international scientific meetings where new science is presented and discussed, and promotes the education and development of fisheries professionals.
AFS is organized at three levels: Society (a parent level that is international), division (regional), and chapter (typically by state) but it also has topical sections (e.g., Education Section, Water Quality Section).
I volunteer my time with AFS because I'm keenly interested in fisheries (especially the science!), I work in the field for Trout Unlimited, I have benefited greatly from AFS, and I want to give back.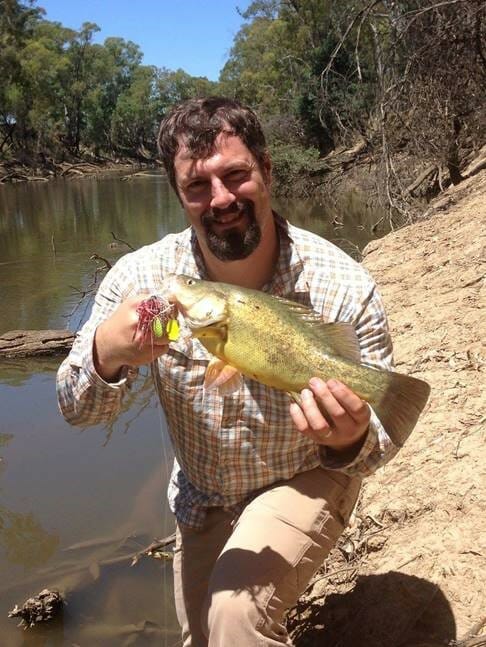 The Western Division of AFS's biggest event of the year is its annual meeting, which was scheduled to be in Vancouver, B.C., Canada, this past April. I was co-chair of the planning committee and, unfortunately, we had to cancel the meeting due to COVID-19.
Last year our Western Division annual meeting was held jointly last September with the Society's annual international meeting, which was also joint with The Wildlife Society, in Reno, Nev. It was the largest gathering of fisheries and wildlife professionals ever assembled in one place — nearly 4,400 people. The event provided a forum for AFS members to share science and forge new collaborative relationships across the world and was a huge undertaking — but a great success.
In my role as editor for the North American Journal of Fisheries Management I am part of the reviewing body, and the ultimate decider, on whether science submitted to the journal is good enough to be published by AFS in one of the world's top scientific journals on fisheries.
Science is a process and getting published in a peer-reviewed journal or book is the final step in the process to confirm that the science is good and ensure it is communicated widely.
It is, quite appropriately, a high bar, and is why fisheries agencies publish their science they then use to make science-based policy decisions: each paper is reviewed, sometimes two or three times, by several experts in the field (an author's peers), an associate editor, and the editor. It's an incredibly rigorous review process, but also very rewarding.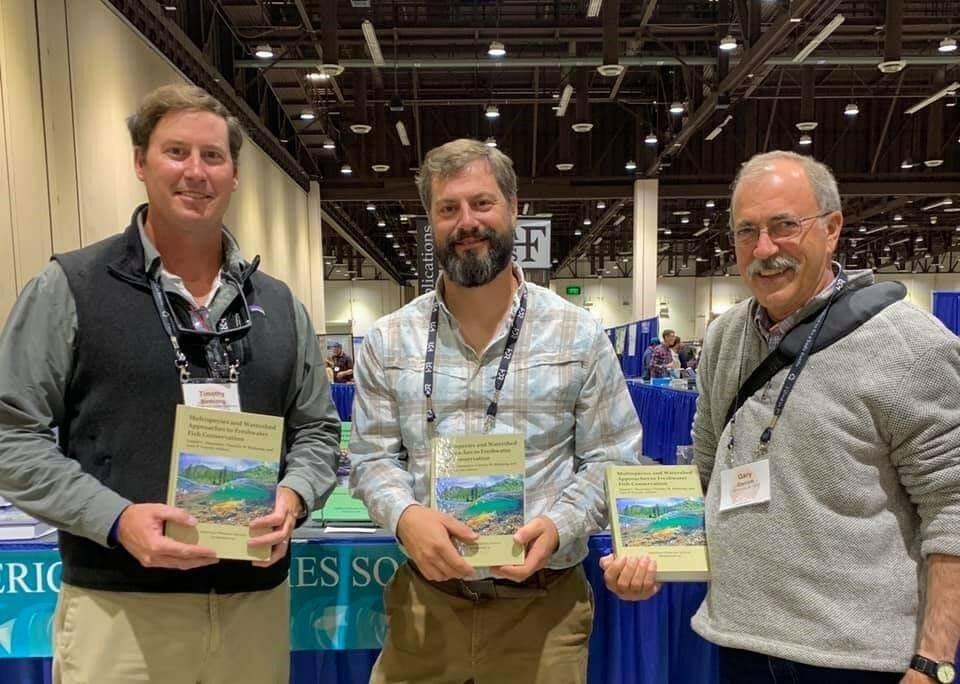 I also recently edited a book with colleagues in Texas published by AFS last September. The book highlights multispecies and watershed approaches to fish conservation. It contains chapters that describe various and unique conservation programs across the country, including Trout Unlimited work. It also highlights science-based conservation approaches developed by TU scientists but that have since inspired conservation programs for the entire state of Texas and beyond.
State and federal fisheries agencies often encourage staff to be a part of AFS and it is not uncommon to hear administrators say their best employees are those actively involved in the society.
The best in the fisheries field are also typically called upon to lead within the AFS circle, and Trout Unlimited staff have been chosen time and again to lead by their peers.
As a few examples, Paul Burnett, Jim DeRito, and Jordan Nielson are TU staff who have all served, or are currently serving, the Utah Chapter of AFS in various capacities. TU Senior Scientist Emeritus Jack Williams was active in AFS throughout his career.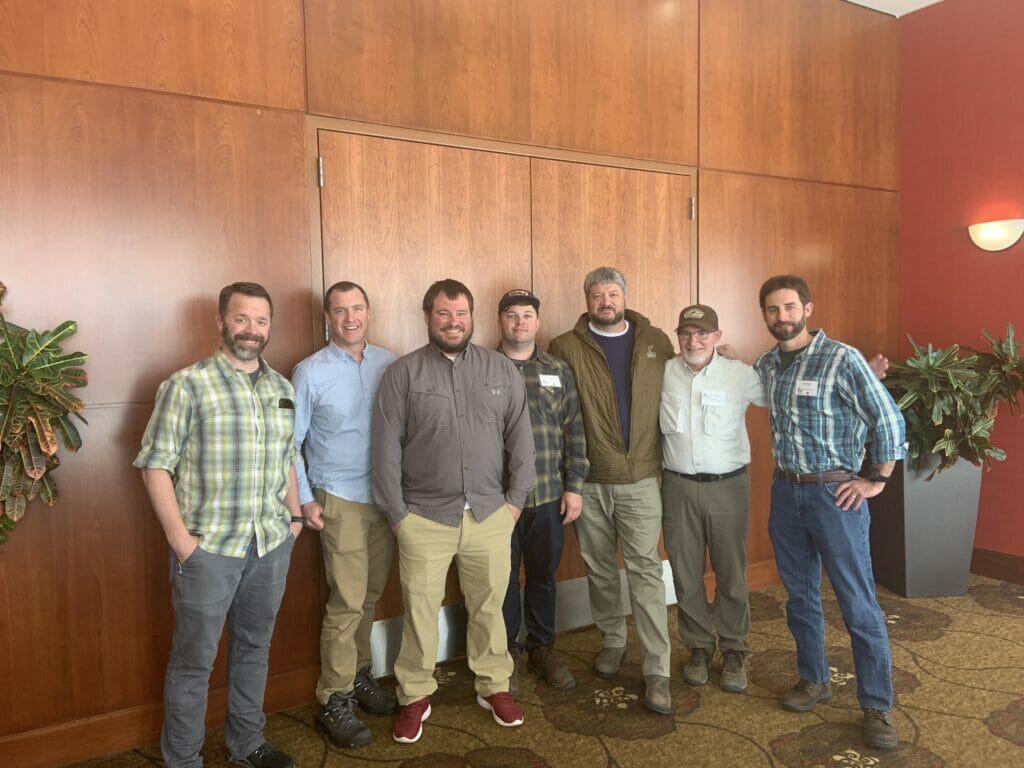 Helen Neville, TU's current lead scientist, served as president of the Idaho Chapter and has also been actively engaged in AFS throughout her career — specifically in the Genetics Section. She recently received an AFS award for both her conservation work for TU and her AFS involvement.
I was honored when recruited to run as a candidate for incoming vice president of the Western Division of AFS by Jim Bowker (president at the time). If voted in, I knew it would be a tremendous amount of work over four years, and it has been. However, it has allowed me to apply and improve my leadership skills, work with inspiring people I would otherwise never know, and interact with fisheries professionals across the world. I can't understate the benefits of this skill development and professional networking.
As just one example, several years ago Mike Allen, a colleague from the University of Florida who I met through AFS, connected me with the Victorian Fisheries Authority in Australia and they invited me to give a keynote address at a Talk Wild Trout angler conference they organized in 2015. It was a great opportunity to travel to Australia and talk about issues common to trout fisheries in both the U.S. and Australia, share how Trout Unlimited members take an active role in the conservation of their home waters, and catch my first Australian fish species — a yellowbelly.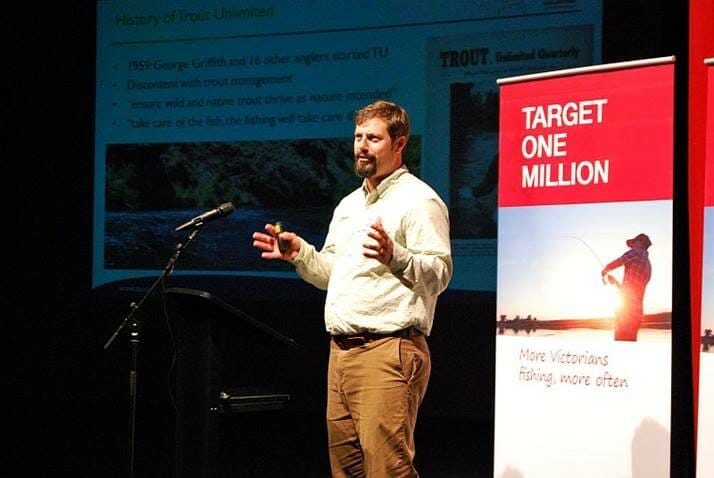 I hope my role has also raised the profile of Trout Unlimited Science and the community we have throughout the country.
Just like Trout Unlimited volunteer leaders rise up through the ranks because fishing and TU's mission is their passion, fisheries is my passion and I'm lucky to work in the profession. Both TU and AFS feed this passion, but my AFS involvement uniquely allows my, and thus TU's, science to continue to grow, and it has fostered professional relationships with like-minded people that I know will last a lifetime.
Dan Dauwalter is the Fisheries Science Director for TU's Science Program. He is based out of Boise, Idaho, and is fond of telling people "scientists really are a community and not just introverts".