TU staff across the country and our programs utilize science daily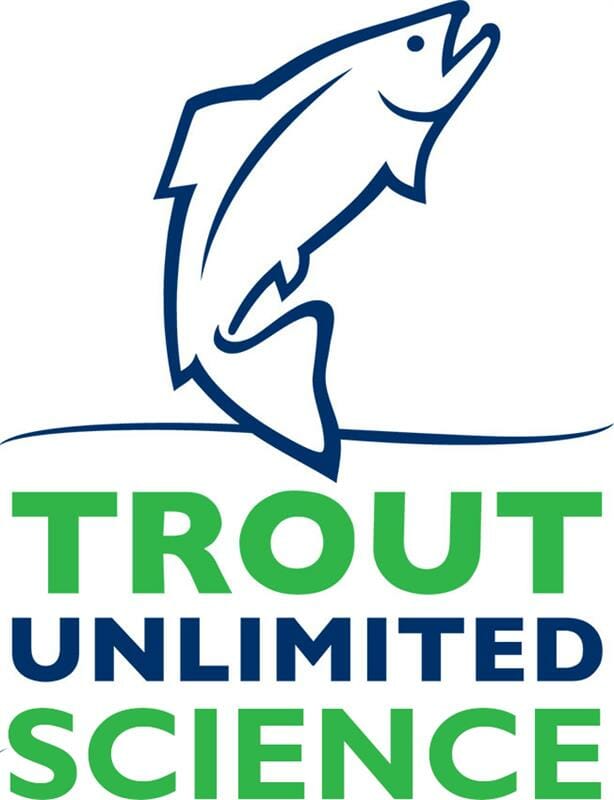 As Trout Unlimited has grown and changed, we have been thinking a lot about what science means to our organization.
It is an ever-evolving conversation, partly because we have an ever-growing staff applying science in their work. Whether hired specifically for TU Science or field programs, across the organization we now have, unbelievably, more than 30 staff with significant science backgrounds. We've grown so fast, in fact, that until recently many of us had not yet met each other. Our hydrologists in Montana did not know our hydrologists in California. Fisheries scientists in Utah had not met those in Pennsylvania. Our full potential for collaboration had not yet been realized.
Last fall, thanks to funding from a generous Trout Unlimited donor and the Wilburforce Foundation, we got together for the first ever "TU Science Summit." We pulled in staff from Government Affairs, Eastern and Western Conservation, Volunteer Operations and Communications, too. Two jam-packed days allowed for invaluable relationship-building and interchange, and we covered a lot of ground in discussing what science means to TU. But one word continually floated to the top of our conversations:
Credibility.
In a nutshell, science provides a credible thread through our intentions, actions and outcomes.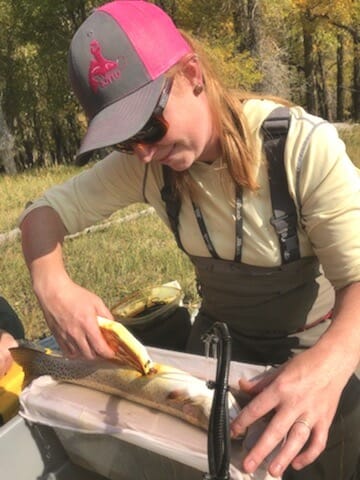 Layer onto credibility a bit of inspiration, education and efficiency, and we have the ingredients for a TU Science vision statement, which grew out of our conversations at the Summit and I think nicely voices our role at TU:
We believe TU's conservation impact is maximized when we are all inspired by the natural aquatic world and when our conservation objectives, practices, and policies are enabled and guided by the best available science. TU Science provides the framework for this practice. We create, synthesize and translate meaningful and approachable science and technology for our staff, members and conservation partners to help shape and achieve science-based conservation outcomes. Our work educates and cultivates curiosity and ensures Trout Unlimited's actions and those of our partners are informed, efficient, effective and enduring.
This week, the first TU Science Week, showcases the very best of this vision.
It also captures other attributes of the unique niche TU's science work fills in the conservation community. It showcases (just some of) the collectively broad, yet individually deep, expertise of our science staff. Across the above-mentioned staff, we have skills in diverse areas like ecology, hydrology, fisheries science, monitoring design, data visualization, population modeling, environmental engineering, programming, angler science, GIS, remote sensing, genetics and entomology.
Just typing that list makes me say "Wow!" out loud.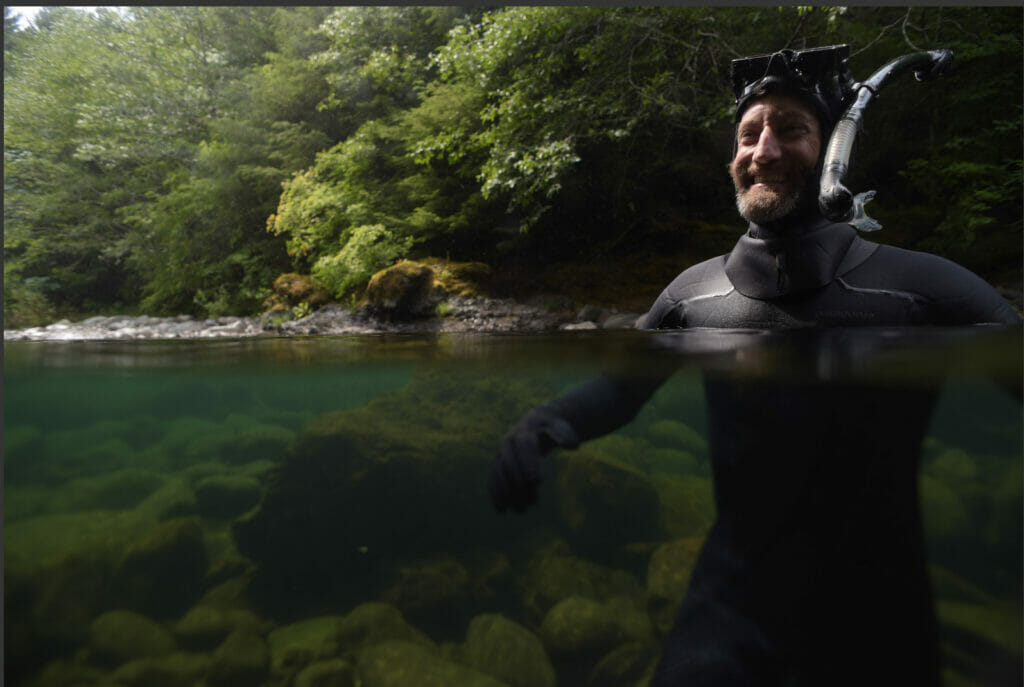 The stories we share this week will show how our science and program staff help Trout Unlimited define science that is meaningful, relevant and — importantly — actually applied to conservation needs, because these staff are often embedded in the regions and communities where they work and have helped develop TU's solid science credibility with local partners. A great example of locally relevant science, and passion, comes from the Trout Unlimited production, "Lahontan: A Trout Unlimited Science Story." No one is more dedicated to protecting Lahontan cutthroat trout than Jason Barnes, as is made clear in this profile of our genetic rescue study of these unique fish.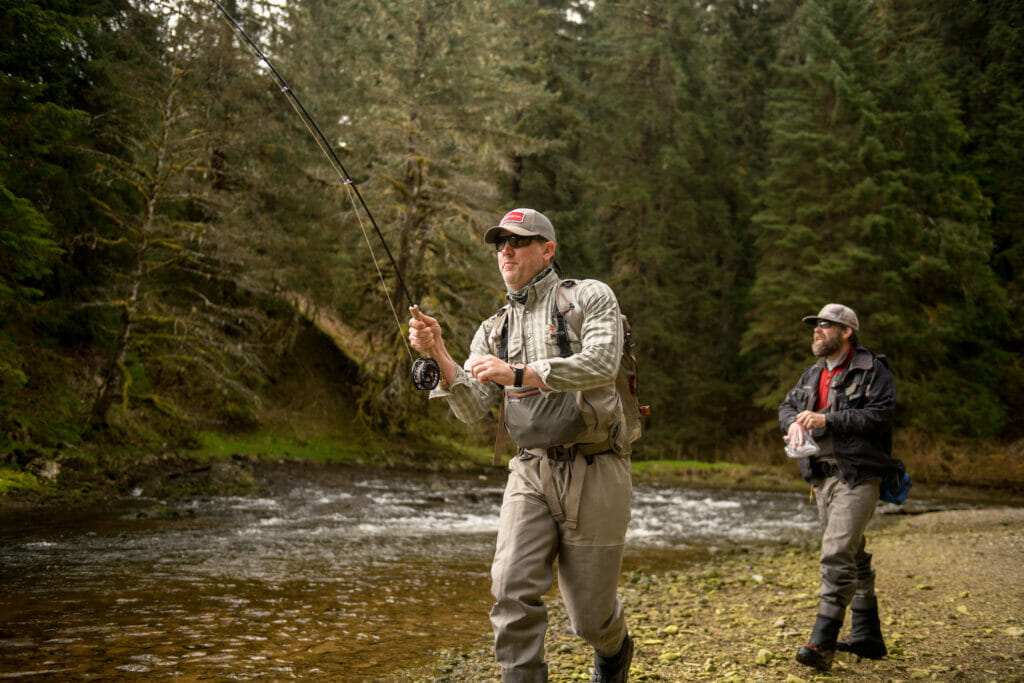 Our unassessed waters programs are another compelling example; highlighted in the spring edition of TROUT magazine in the East and showcased this week in another TU production "Anadromous Waters." Viewers will travel along with TU staffer Mark Hieronymus in Alaska as he works to find new waters holding steelhead and salmon. The state estimates only half of these waters have been identified to date. Mark's work is critically important, then, because only waters listed in the Anadromous Waters Catalog receive protections for these fish.
Another, perhaps underappreciated, attribute of TU Science is that, unlike our state or federal agency partners, we don't have a "jurisdiction." This means we can span geographies, species or communities to tackle big-picture, national questions others can't. We also have a unique ability to be nimble and responsive, to pivot to address important issues with an immediacy that is unusual in science. These qualities — along with obvious expertise in geographic information system (GIS) technology — shine clearly in Kurt Fesenmyer's analysis of the reduced footprint of protections under the current administration's recent Waters of the U.S. ruling; this is a wonderful example of TU maneuvering quickly and skillfully to provide the science others said couldn't be done. This science now lays the foundation for our advocacy work around the Clean Water Act.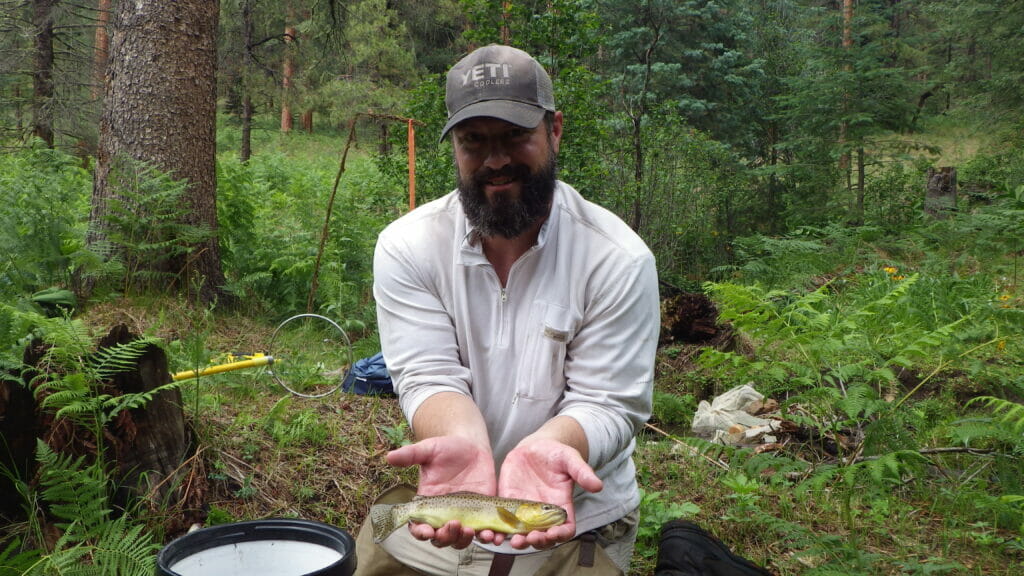 Finally, TU Science has found a great growth area in building technology, for our staff, grassroots and partners, that helps us all do better work, more efficiently. Jacob Lemon profiles an awesome temperature monitoring program, where TU provides data our partners at USGS use in models that help us all identify cold-water refuges for brook trout. Lemon will also talk about our use of Mayfly DIY water quality monitoring tools on an Instagram Live event Friday.
What we're presenting this week just scratches the surface of TU Science. It doesn't cover, for instance, Dan Dauwalter's work with management partners to draft an Apache trout Status Assessment and Conservation Management Plan; Hillary Walrath's use of telemetry to track Colorado River cutthroat trout movement in Wyoming; John McMillan's monitoring of steelhead recovery after the Elwha dam removals; or Rene Henery's prescient collaborative, science-driven work on San Joaquin River salmon. Perhaps those will be profiled next year.
But in this TU Science Week we have a unique opportunity to pull science, conservation and angling communities together to provide a glimpse of some of the questions, the tools and processes, and the people behind TU science. I hope you enjoy it and come away inspired about our future – and please reach out to me with any comments or feedback.
Helen Neville is the senior scientist for Trout Unlimited. She has been with Trout Unlimited since 2006. She received her undergraduate degree in biology from Brown University, a Master's degree in ecology, Behavior and Evolution from the University of California, San Diego, and her Ph.D. in Ecology, Evolution and Conservation Biology from the University of Nevada, Reno. She specializes in applying genetic tools to improve our understanding of the ecology and conservation needs of salmon and trout. She especially loves collaborating with her TU colleagues and outside science partners with entirely different skills on a broad array of conservation questions. For the past two years she has focused particularly on improving connections among TU science staff and deepening science integration with other programs. Helen lives in Boise, Idaho, with her husband and two daughters, and loves having wonderful, wild Idaho as her back yard.
If you have questions about Trout Unlimited's Science program email Brett Prettyman
---
The TU Science Week Schedule
Monday, Oct. 19 — Helen Neville, Trout Unlimited's senior scientist, talked about how science is used by TU across the country on Instagram Live. We also released a blog from Helen explaining how science makes conservation credible.
Tuesday, Oct. 20 — TU premiered "Lahontan: A Trout Unlimited Science Story". Jason Barnes, Trout Unlimited's Lahontan cutthroat trout biologist/coordinator, joined filmmaker Josh Duplechian on Instagram Live. They will talk about the film and Jason's work on these unique cutthroat trout. Jason wrote a story on his work and the making of the film for TU's website.
Wednesday, Oct. 21 — Steve Moyer, vice president of government affairs at Trout Unlimited, will be on Instagram Live at 2 p.m. ET, to talk about the role science plays in the organization's efforts to engage in policies important to our mission. For example, EPA officials said mapping of ephemeral streams could not be done, but TU's Kurt Fesenmyer of the TU Science Team proved them wrong and showed how numerous the important "part-time" streams are across our country with GIS mapping technology. A blog with the same theme will hit social media the same day.
Thursday, Oct. 22 – Our second science film premier of the week is called "Anadromous Waters" and features the impressive work of TU staffer Mark Hieronymus as he seeks to find Alaska rivers not previously documented as holding steelhead and salmon. The state estimates only half of the waters holding anadromous species have been identified. Hieronymus will be joined by filmmaker Josh Duplechian on Instagram Live at 6 p.m. ET. The film will launch at 7 p.m. ET. Hieronymus will also write about his work in a blog released that day.
Friday, Oct. 23 — The TU Science team includes staffers with backgrounds outside the realm of traditional research science. Community science efforts take place around the country. Jake Lemon, TU's eastern angler science coordinator, works with volunteers and partners on various projects, including deployment of Mayfly Sensor Stations, which TU member volunteers set up to provide real-time access to current stream conditions. Jake will be on Instagram Live at 3 p.m. ET. to talk about Mayfly Sensor Stations and other technologies being used for conservation work in the East, including volunteer stream monitoring programs, sampling eDNA to identify undocumented wild trout populations and using drones with infrared sensors to map stream water temperatures.