Editor's Note: The Strawbridge family from Lakeland, Fla., is hiking the length of the Continental Divide Trail – all 3,100 miles of it – from Canada to Mexico. Henry Strawbridge, 14, will be providing updates of their journey to Trout Unlimited as they pass through the historic range of seven native trout species. You can track the family and see reports submitted by Henry on this map.
By Henry Strawbridge
Three weeks after we started north from a privy just outside of Anaconda, Montana, we returned to the same outhouse. Only this time, we turned south toward Mexico instead of north to Canada.
On a somber note, after supporting our hike for four weeks, Grandpa is sadly leaving us to go back home. Now, we will come out of the woods into towns with decisions to make. Where will we shower? Where will we sleep?
In the true town of Anaconda, we stayed the night at a hotel, watched Psych 2 and had a good night's sleep.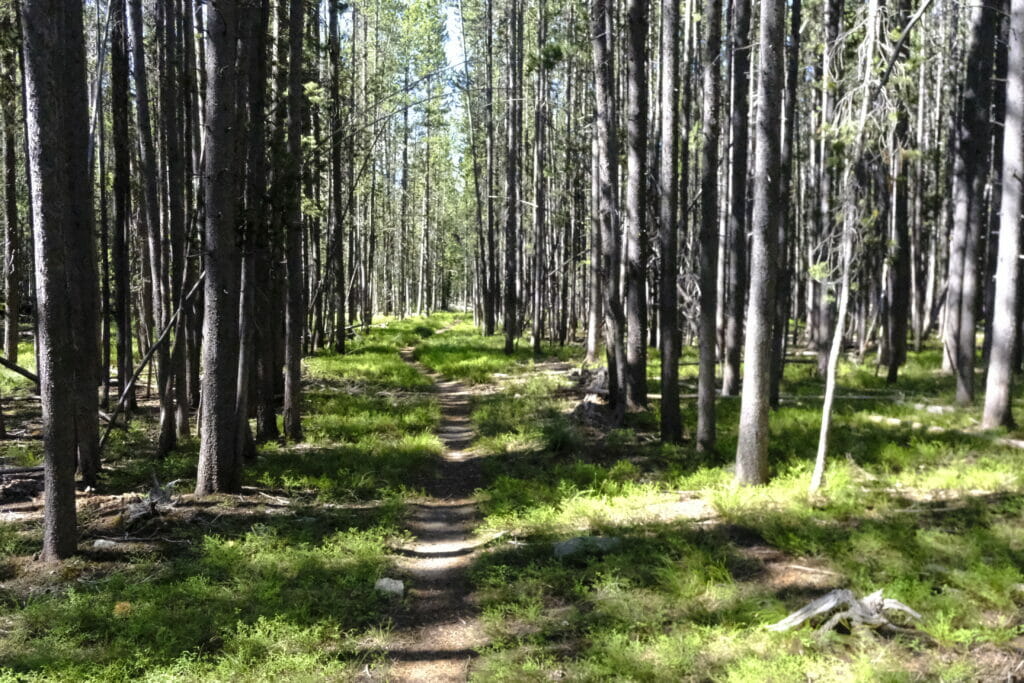 After enjoying a very filling breakfast, we started walking through the town. We stopped at the laundromat and a trail angel's house to get our food, so we didn't get out of town until around 2 p.m.
We ended up hiking 15 miles that day, most of it on the road, and we stayed at a campsite. While passing one house along the way a friendly dog came out to greet us and stayed with us for more than a mile.
The next morning we climbed up to the first of the Twin Lakes and we were delighted to see a lot of cutthroat trout swimming around. I finally caught my first trout on this trip. It felt great to break the ice.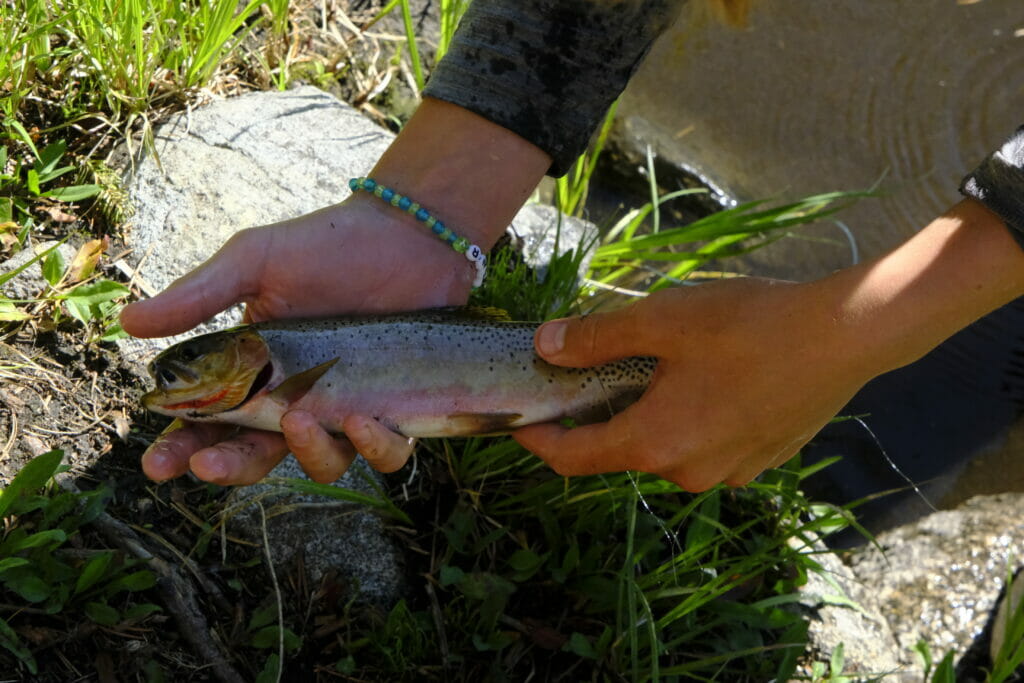 This section was a very difficult, but beautiful section. The first day we climbed up two passes, one called Rainbow Mountain. The third day was even harder. We climbed up and over five passes.
Although the climbs seemed hard, I'm sure they were probably the easiest way to get through the Pintlers. Sadly, after the promising start, catching cutthroat did not continue throughout the section.
The land was really dry. It is not easy to catch fish without water. The fourth day we ended up walking 15 miles before we reached water where we had lunch. It is really heavy carrying water that far. I prefer to camel up (drink as much water as I can at the water source) and carry less, but my dad always makes me carry more than I end up needing. Water weighs about 2.2 pounds per liter. Without food or water, everything I have in my pack only weighs 10 pounds, so the water really adds to the load.
To make matters worse a rain system blew in. Nothing better than heavy backpacks and cold, wet gear.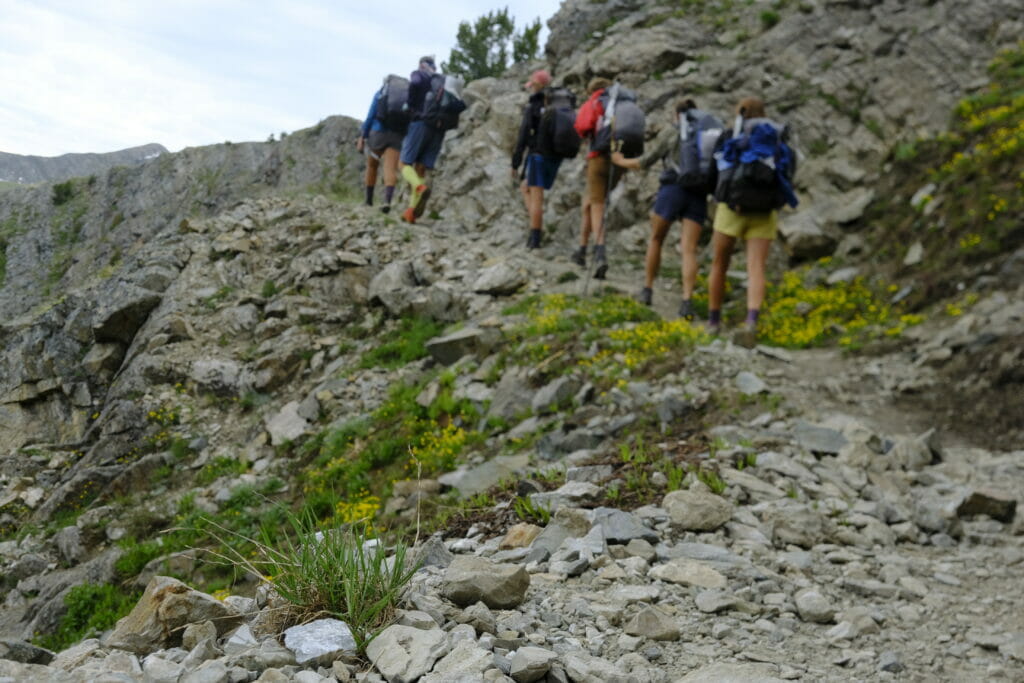 The great thing, though, is that we had something to look forward to. While we were walking through West Glacier we met a man named Doug. He was in the area doing a float trip with his family. Doug is the one who explained to us why the rivers of West Glacier were not as good as the ones on the east side of the range. He owns a house in Hamilton and a bison ranch near Glacier. About halfway through ourweek, dad told us that he was coming to a backcountry ski area trailhead to pick us up.
That was a bit of an understatement. He drove up, brought pizza and drinks and then took us back to his house. That night we split two rooms, watched a movie, showered, cleaned clothes, and, the next morning, were served waffles, bacon, and eggs. Thank you Doug for probably the best town stop ever. Talk about a trail angel.
Until next time,
Henry
COVID-19 note: The Strawbridge family anxiously watched as the coronavirus issue threatened their plans to do the CDT this year. After careful consideration the family made the decision to drive to Montana to start the trip to avoid any possible exposure on airplanes. None of the family members are exhibiting symptoms. They are avoiding contact with local communities and will continue with limited contact with the outside world throughout the duration of the trip.