With school closures, limits on classroom space (to accommodate 6 feet distance between students), and strict restrictions on incoming guest speakers and field trips, Trout in the Classroom in New York City/NYC watersheds is adding virtual and hybrid programming to our offerings.
Teachers across the state are more excited than ever to host trout eggs, in classrooms where feasible or via connection with our virtual tank. "If there was ever a time when kids needed trout in the classroom, now would be it," wrote Ms. Hornbeck, a long-time TIC participant who teaches in the Catskills.
Teachers are looking for ways to offer programming that gets students excited about logging on for school, and TIC fits the bill. Trout eggs will be distributed — social distancing style — on Wednesday, Oct. 8, outside of the FDR Presidential Library and Museum in Hyde Park, NY.
Additionally, a virtual trout tank has been set-up at the Trailside Museum at Ward Pound Ridge Reservation, located in NYC's East-of-Hudson Watershed and home of the Cross River, where thousands of NYC Trout in the Classroom students come each spring on field trips. The local Croton Watershed Chapter of Trout Unlimited is taking an active role in supporting this tank.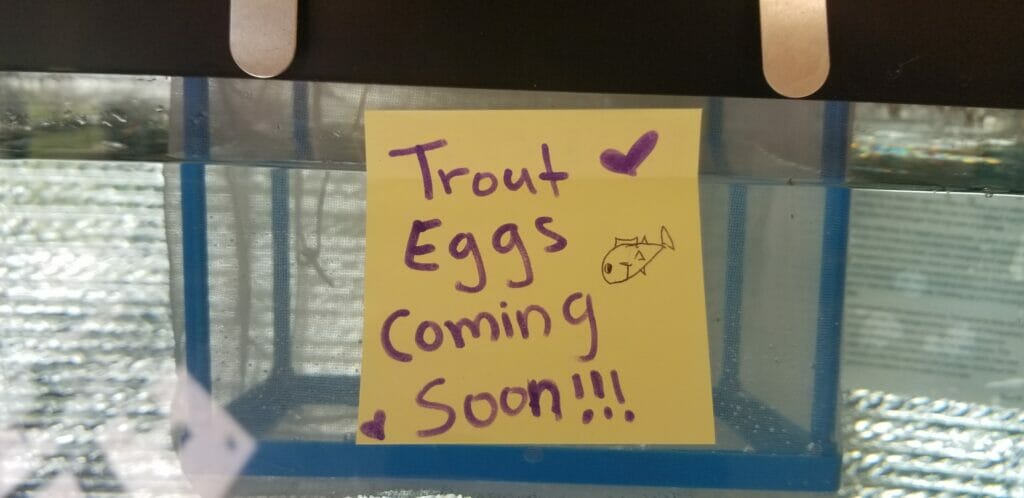 We invite you to join us on our Virtual Trout Adventure set to launch at 10:15 a.m. ET each Trout Tuesday and Think Tank Thursday, starting this week. Links for Teams Live programming will be shared through our weekly blogs and all videos will be recorded and shared.
Thank you for joining us on this new adventure. For more information about TIC visit www.troutintheclassroom.org.