My friend Ethan Winchester and I had met up in the northern tip of Michigan for a day of remote, small-stream brook trout fishing. After a session of sunrise bow-and-arrow casting in an open meadow, we hopped back into the truck and Ethan asked, "Want to see something cool?"
We went to an upper reach of the river we had been fishing and got out. The stream was unlike anything I'd seen in the Midwest.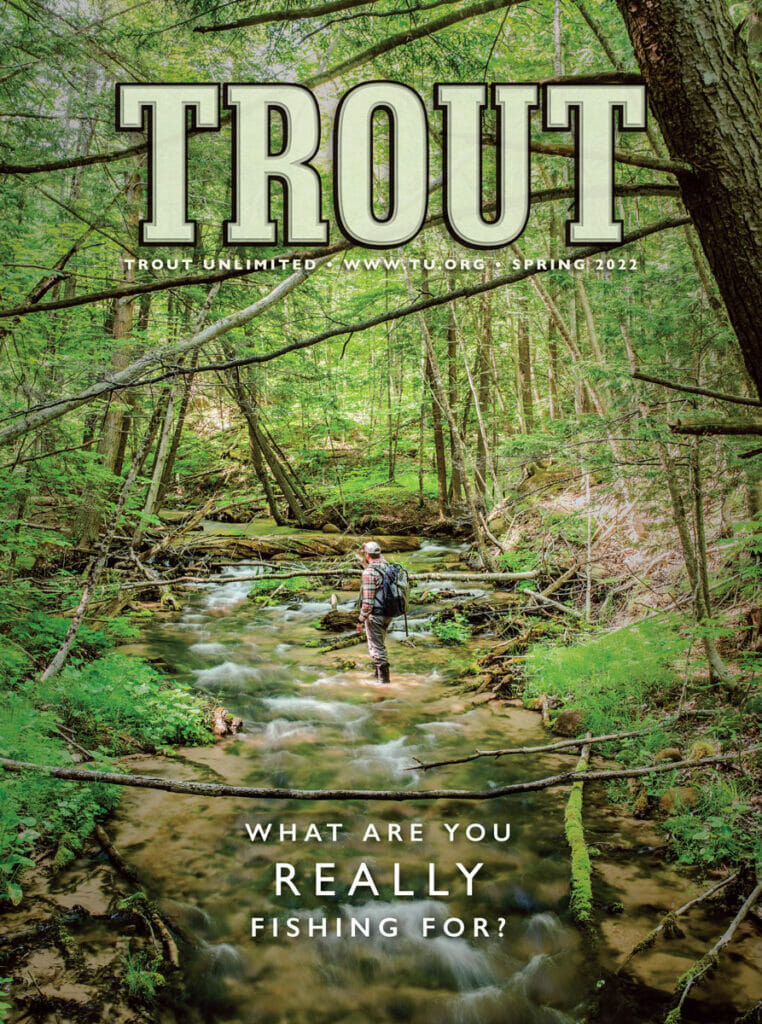 With the water falling down a staircase in deep shade, I was reminded of why I started fly fishing in the first place — to be totally wrapped up in the moment.
We stood there for some time, surrounded by trees, cocooned in sound, eyes intent on parsing the water for signs of fish. Then Ethan grabbed his fly rod and I, inspired in a different way, grabbed my camera and my tripod.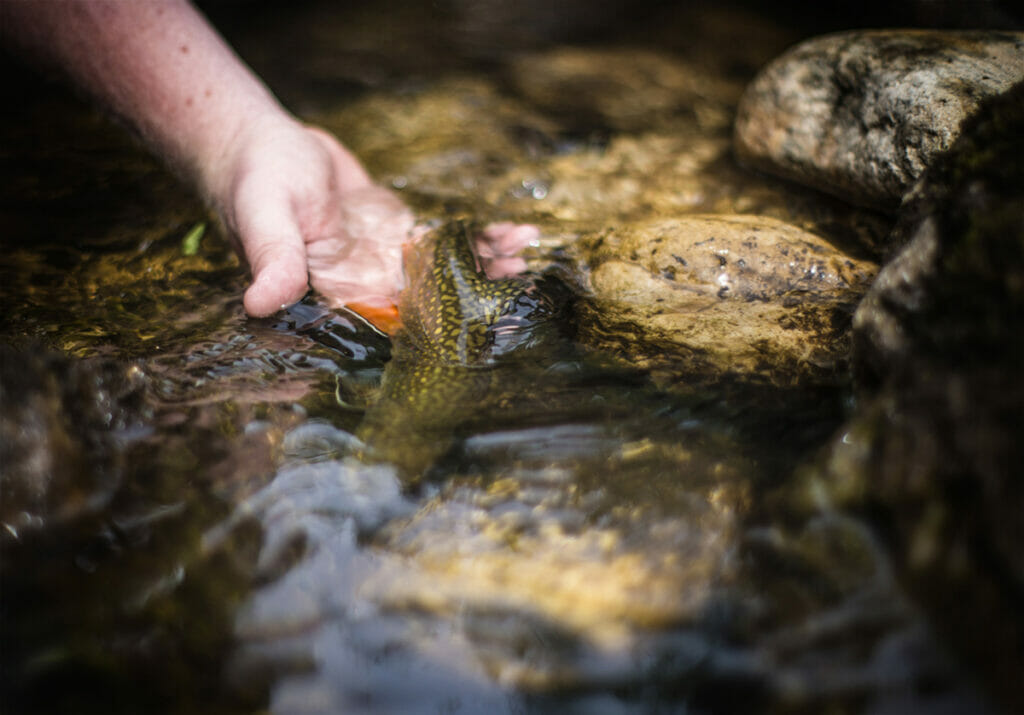 I always carry my tripod, but it had been years since I'd used it. It's very much a special-occasion tool. But this felt like a special occasion. I popped on a 35mm prime lens and started fiddling with exposure as Ethan focused on landing a dry fly in the tiny pockets of calm.
Gary LaFontaine characterized fly fishing as the pursuit of perfect moments, and I like to think this image is a good expression of that idea.
Dave Karczynski is a Michigan-based writer and photographer whose books include From Lure to Fly and Smallmouth. He is an editor at Fly Fishing International Magazine and a lecturer at the University of Michigan, Ann Arbor. Follow him on Instagram at @davekarczynski.