The thin, cool air and the end of high mountain wildflower season were calling my name.
It's been hot, dry and windy across Colorado, as evidenced by the four wildfires burning vast landscapes across its Western Slope. Rivers are still flowing where I live, but just barely. Many are a trickle and almost all except those in the highest elevations are getting too hot for trout. Anglers are being asked to target their quarry in the early hours of the day so as not to further stress the fish. So, up to the mountains I went.
As I was riding my mountain bike across the rocky ridge, taking in the incredible views, I passed many drainages where water usually gushes. This year, they too were just a trickle and with no rain in sight nor snowmelt left to replenish them. I wondered how far the backpackers and bikepackers along the Colorado Trail were having to travel between water refills.
After cruising down in elevation, the temps kept climbing and the cool water of high mountain streams beckoned. I packed up my bike, laced up my wading boots and grabbed my 0-weight. I hiked a few miles with a few dips in the stream to cool off before plunging in for the next few hours.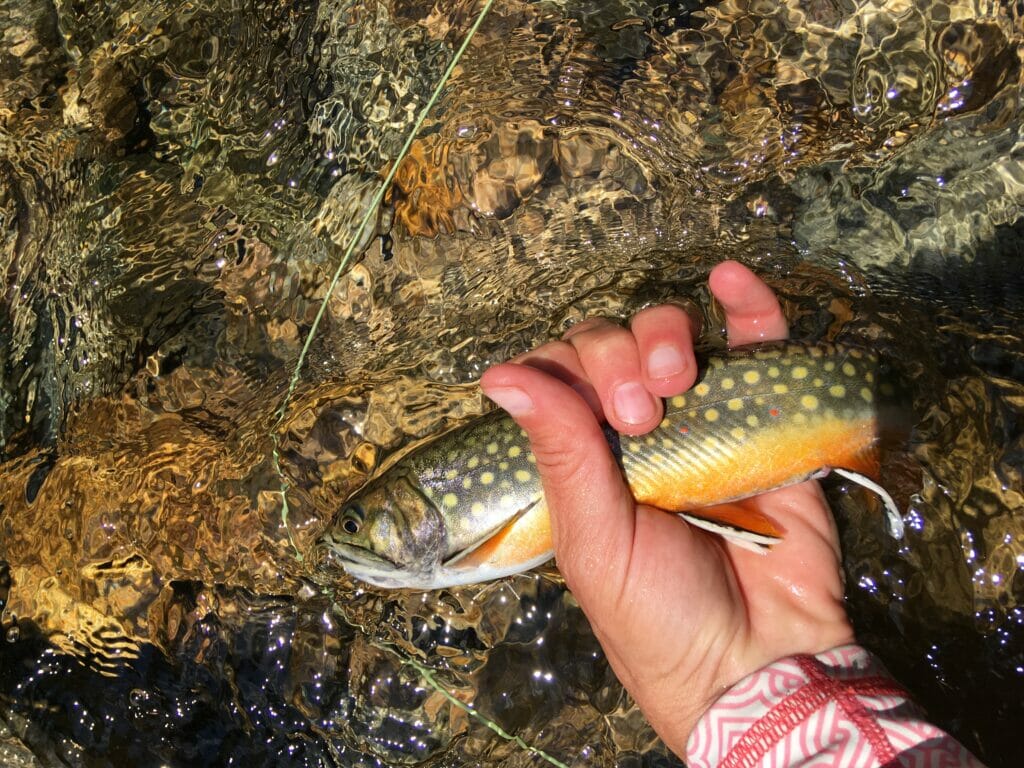 The 0-weight made the small mountain trout lively and without a barb they often wiggled loose, which is ideal, in my opinion. Not only do they fare better without the touch of human skin, but I can also move to the next pool to cast for the next willing fish more quickly. A win, win.
After a glorious double-feature day, I drove back down to the sweltering heat of town. I spied throngs of people cooling off in the ever-heating Animas, and luckily none of them were fishing. I'm not one to ruin people's fun, but I am an advocate for fish and will stop to educate people fishing in late afternoons or over spawning beds.
That day, I just kept driving while praying for rain.