Marian Giannulis is the new communications & engagement director for Trout Unlimited's Alaska Program. Marian will have the important task of overseeing external communications for TU's efforts in Alaska and we are confident that she is up for the job.
Without further ado, meet Marian:
TU Alaska: Where are you from?
MG: I was born and raised in Eagle River, Alaska and currently reside in Anchorage. I feel incredibly fortunate to have grown up in such a beautiful place and can't imagine living anywhere else. I also just bought a cabin in Talkeetna and look forward to spending more time in the Mat-Su valley.
TUAK: Tell us a little about yourself? What is your background?
MG: I love being outdoors whenever I get the chance! I fill my days with fly fishing, hiking, biking, rafting, backpacking, skiing and snow machining. I come to Trout Unlimited after a decade of working as a fundraiser in the non-profit sector. I enjoy engaging with the community around important causes. I am thrilled to have the opportunity to combine my professional skills with my personal passion for Alaska's wild lands.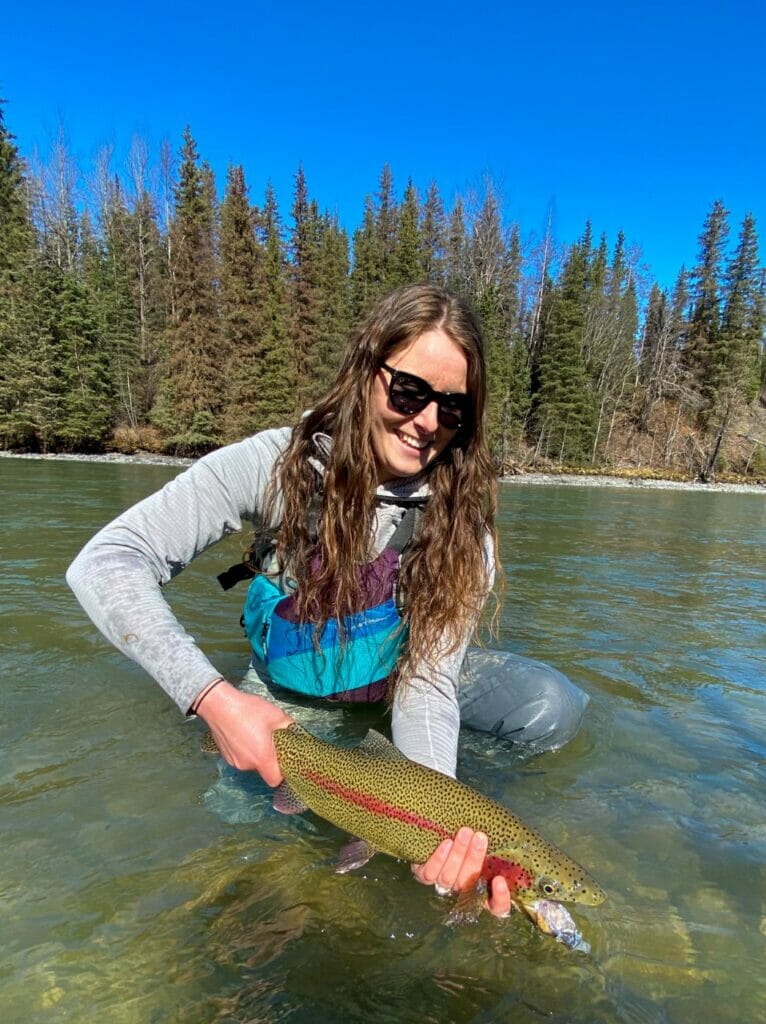 TUAK: What does your perfect day in Alaska look like?
MG: My perfect Alaskan day involves catching fish under plentiful sunshine! Ideally this day also involves a float trip, good company, good food and cold drinks, but those details are icing on the cake.
TUAK: What is your favorite species of fish to chase and why?
MG: My favorite species to chase is rainbow trout. I live for crisp fall days spent on a trout stream teeming with hungry fish. I love how feisty they are; how even medium-sized fish can give you a run for your money. Every bite, run and spin makes my heart flutter with excitement. Rainbows are some of nature's most talented gymnasts, and gorgeous ones at that. Leopard rainbows are the most beautiful creatures on the planet and a true joy to catch.
TUAK: Share with us your preferred salmon recipe?
MG: My husband makes the best smoked salmon I have ever had. He brines the fish in brown sugar, salt, garlic powder, soy sauce, siracha, and maple syrup, then smokes it with maple. His smoked salmon bellies are such a treat! I also really like to make salmon and leek pot pie. That's a great recipe to use up some fish that has been sitting in your freezer for a while.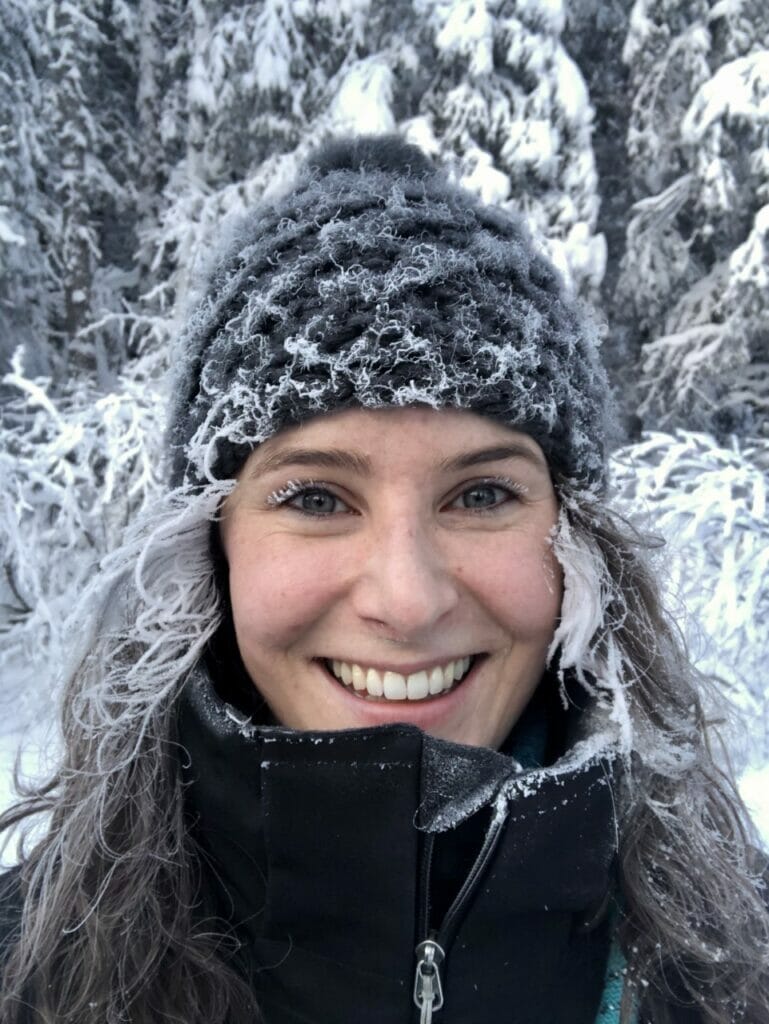 TUAK: As you start your new career with Trout Unlimited, what are you most excited about?
MG: I am most excited to learn more about Alaska's diverse watersheds and fish habitat. My knowledge is mostly localized to south-central Alaska, but that is such a small piece of the whole state. I can't wait to learn more about the Alaska's many varied waterways, and the communities and cultures that surround them.