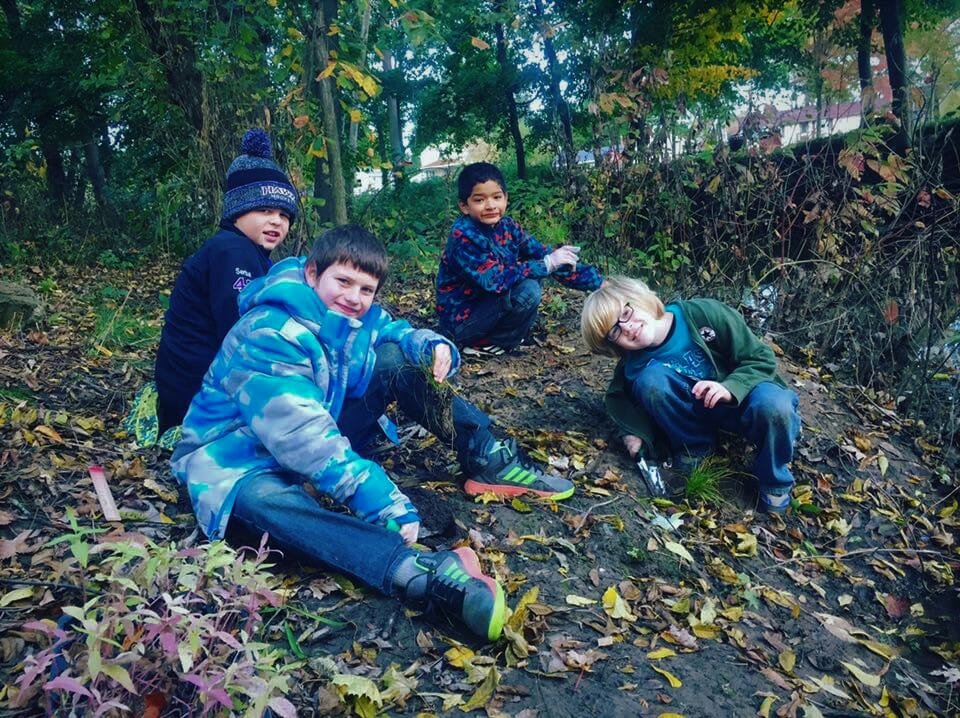 This holiday season, we've been thinking a lot about what we are thankful for over here at the Headwaters Youth Program: Thankful for our colleagues at TU that fight so hard to keep our waterways healthy and accessible; Thankful for our teen leaders that bring their friends fishing with them after school and pick up litter along the way; Thankful for YOU, faithful supporters of the Headwaters Youth Program and "doers" of youth events that reach thousands and thousands of young people each year. Without you, TU volunteer, there would be no Headwaters Youth Program.
Not only do you step up to cook hot dogs at your chapter's youth fishing day or gracefully orchestrate a complex network of Trout in the Classroom tanks, you put your money where your mouth is and give to the future of TU. Inspired by Guadalupe River TU in Texas, other chapters, councils, and individuals across the country have given a total of $45,833 to the GRTU Tomorrow Fund since 2017.
A big way any chapter, council, or individual can give to the Tomorrow Fund is through the 100 for 100 Challenge. The concept is simple: 100 TU chapters pledge $100 or more to the Tomorrow Fund. The resulting $10K will be a direct 1-to-1 match for GRTU's generosity of $10K per year. In the spirit of "many hands make light work" the 100 for 100 Challenge asks folks to give what they can – whether that's $100 or $1,000 – to contribute to a program we all hold dear. In the final month of 2019, we are optimistic that we can reach our goal of 100 chapters/councils/individuals giving $100 or more. We need 59 more to reach our goal of 100 by December 31, 2019.
Why help? Trout Unlimited staff and volunteers serve upwards of 60,000 youth each year and introduce them to the importance of healthy rivers and streams. Headwaters staff train and mentor close to 500 volunteers and teachers at regional meetings and workshops. In 2018, the Headwaters program documented 128,000 hours of youth education activities at the local grassroots level. Behind the scenes, our national staff of three (along with two regional staff) are fundraising for every dollar needed to sustain our work. Every minute spent fundraising takes away from program development, fostering partnerships, and working directly with youth. However, much like Headwaters is essential to the future of TU, fundraising is essential to our existence!
We are so humbled by your generosity and support. If you can't give financially but want to be involved, contact your local chapter or council to find out what they are doing to reach young people in your community. To give to the 100 for 100 Challenge via the GRTU Tomorrow Fund, you can donate online at https://gifts.tu.org/tomorrow-fund or email Franklin Tate for details.
THE FUTURE OF TU NEEDS YOU!
Tara Granke is Youth Program Coordinator for the Headwaters Youth Program. Tara is based out of the Asheville, North Carolina.