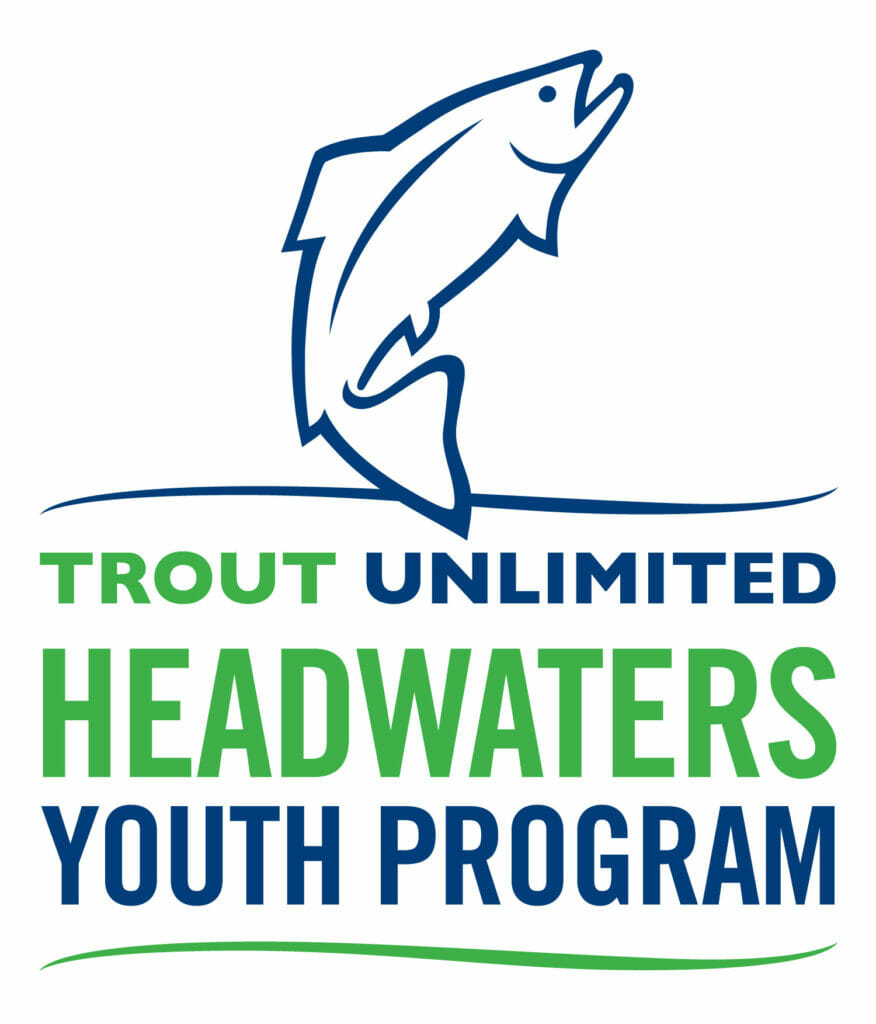 To sustain Trout Unlimited's conservation legacy it is vital we pass the baton to people like Andrew Dang. Andrew is a former Youth Leadership Council member and TU teen leader. He received the Youth Leadership Award at the 2019 TU Annual Meeting. We asked Andrew about his origins with conservation and TU.
We are proud to report Andrew began classes last fall at Rutgers as a Civil Engineering major and hopes to start a TU Costa 5 Rivers fishing club.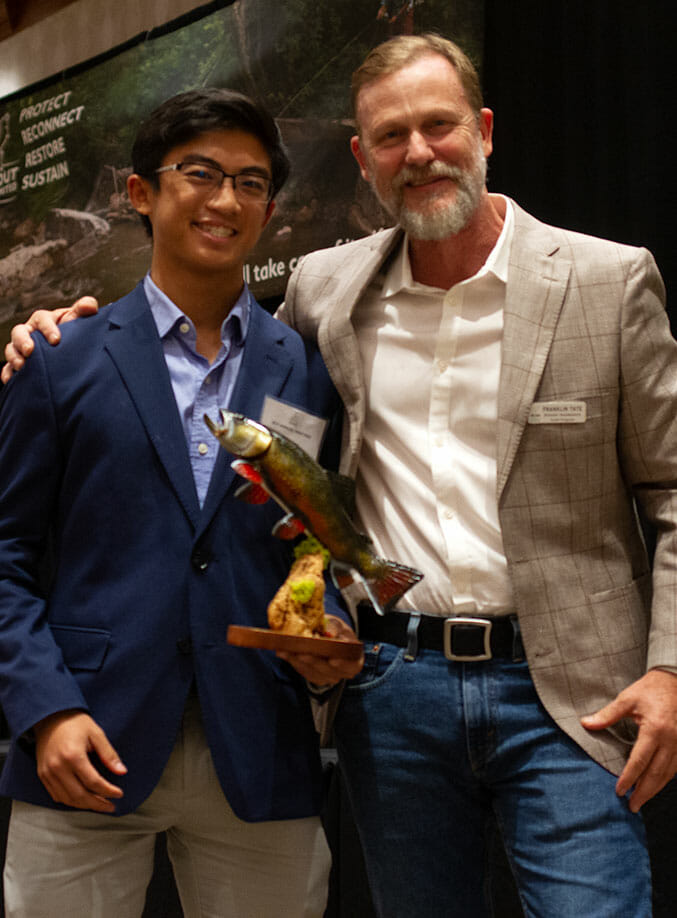 Seeing the need to get young people away from screens and into the outdoors, TU's Headwaters Youth Program built a "Stream of Engagement" to connect with young people. From entry level programs like Trout in the Classroom and trout camps to summer leadership summits and 5 Rivers college fishing clubs, Headwaters is fostering the next wave of stream stewards.  
TU's youth outreach has never been more crucial as kids are stuck inside, suffering from Zoom fatigue and screen-bound for hours on end. Outdoor pursuits such as fly fishing have never been more popular with the next generation, and TU must do everything it can to capture this enthusiasm.
Of course, TU's annual 120,000 youth outreach hours are impossible without our amazing grassroots network, and in 2017 the Guadalupe River Chapter in Texas realized this and decided to make a difference. Their commitment to TU's next generation led to the establishment of the GRTU Tomorrow Fund, a challenge meant to inspire other chapters and councils. This fund is critical as Headwaters staff must annually raise every dollar in the program's operating budget.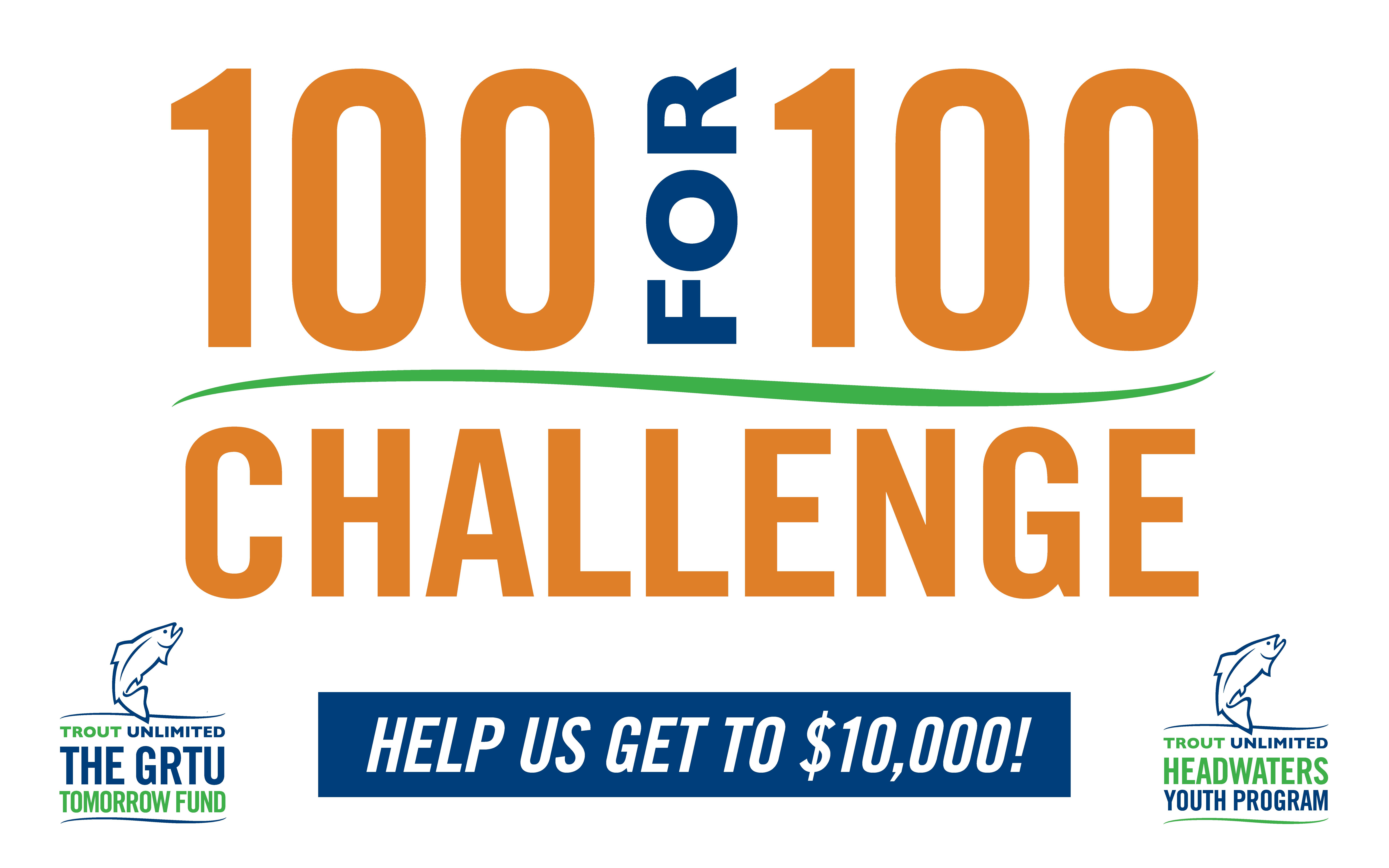 Starting in 2019, chapters stepped and supported the Tomorrow Fund via the 100 for 100 Challenge. The concept is simple: 100 TU chapters pledge $100 as a direct match for GRTU's annual $10k gift. In the spirit of "many hands make light work" the 100 for 100 Challenge enables everyone to have a role in fostering the future of conservation. Of course, you can give any amount, big or small, to be matched up to $10K. Supporters will be featured in the Spring 2021 issue of  Trout magazine.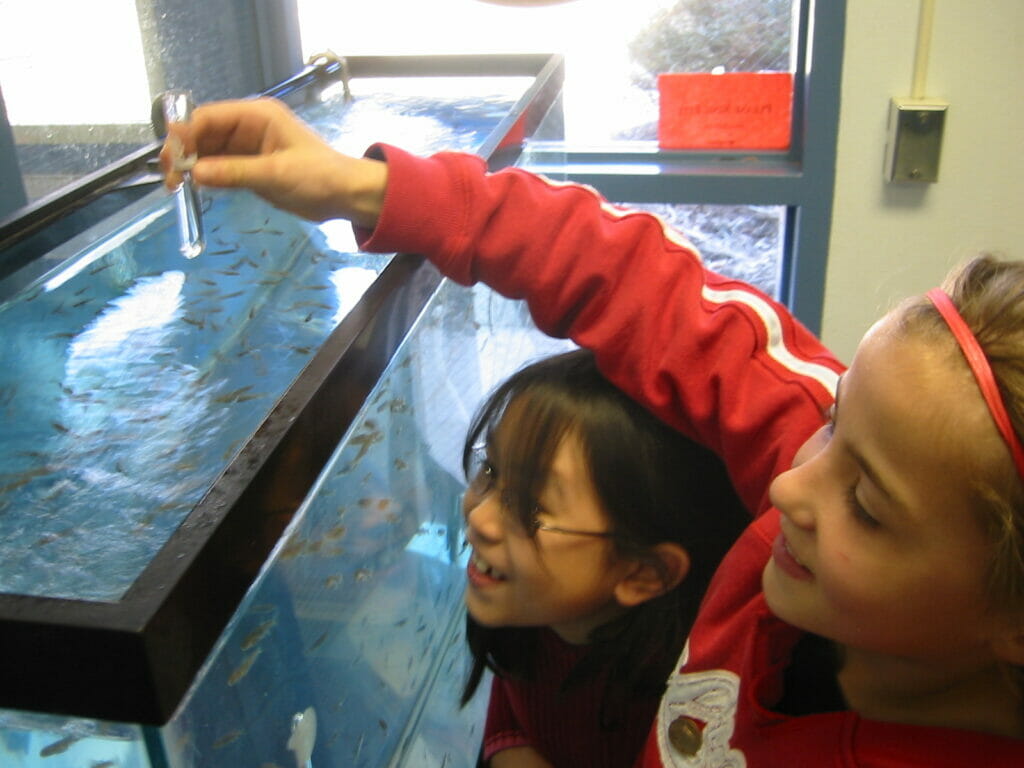 Chapters, councils and individuals can invest in the future of conservation with any size gift at www.tu.org/tomorrowfund or mail a check by contacting staff or sending directly to TU Headwaters Youth Program, 394 Merrimon Ave, Asheville, NC 28801.
If you have any questions about this or our programs, please contact us directly at ftate@tu.org and tgranke@tu.org.
Thank you for helping us write the next chapter of the amazing TU story.
Franklin Tate is the director of Trout Unlimited's Headwaters Youth Program. He is based out of North Carolina