By Henry Strawbridge
Editor's Note: The Strawbridge family from Lakeland, Fla., hiked the length of the Continental Divide Trail – all 3,100 miles of it – from Canada to Mexico. Henry Strawbridge, 14, provided updates of their journey to Trout Unlimited as they passed through the historic range of seven native trout species. You can track the family and see reports submitted by Henry on this map.
If trail support has a definition, you might write it in lower case. What my grandparents did for us when they showed up would have to be TRAIL SUPPORT! Every single night for five nights we were able to stay in a house and carry only a day's worth of gear on our backs. We had really become spoiled. It was hard to go back to the regular way of doing things.

I set my tent up for the first time that week under some trees. We walked out of Breckenridge with another hiker who had actually been out in the storm that knocked down all the trees we climbed over. He said he was seeing trees fall all around him for almost an hour before he crawled under a fallen tree in hopes that it would block a tree hitting him if it fell in his direction. All night the wind blew snow into his tent, but he didn't dare move. His story made me feel even more grateful for my grandparents.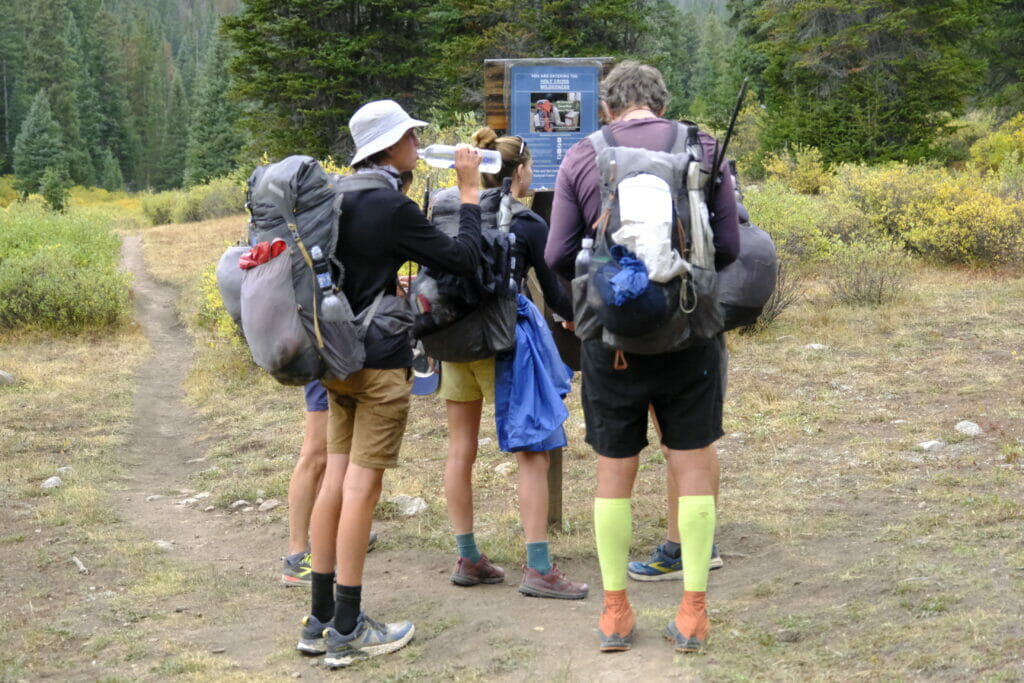 When we got back on trail we were very careful about checking the weather forecast. We discovered that there was another thunderstorm coming. It was calling for thunderstorms at 8,000 feet and we would be passing over exposed terrain above the tree line as high as 14,000 feet.
My dad looked into the possibility of some alternate low routes, but the low alternate around the Collegiate Peaks had reportedly experienced severe wind events that had destroyed parts of the trail, leaving it buried under downed trees. We didn't want to risk that kind of experience again, but we also didn't want to break our continuous footpath to Mexico.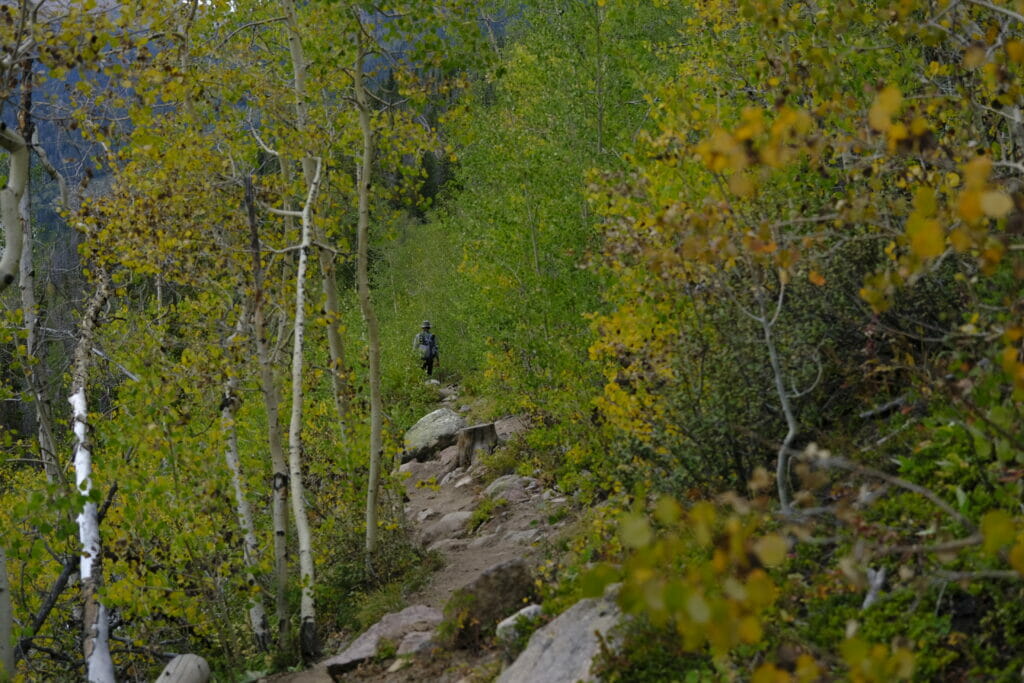 One of the fun things about the Continental Divide Trail is that it is a create-your-own challenge at times. Because the trail is not officially 100 percent completed there are lots of ways to do alternates. Sometimes we got to just make up our own. From Twin Lakes, we walked toward the Arkansas River. We turned and walked on the highway for about 4 miles and came to a town called Granite, where a bridge crossed the river.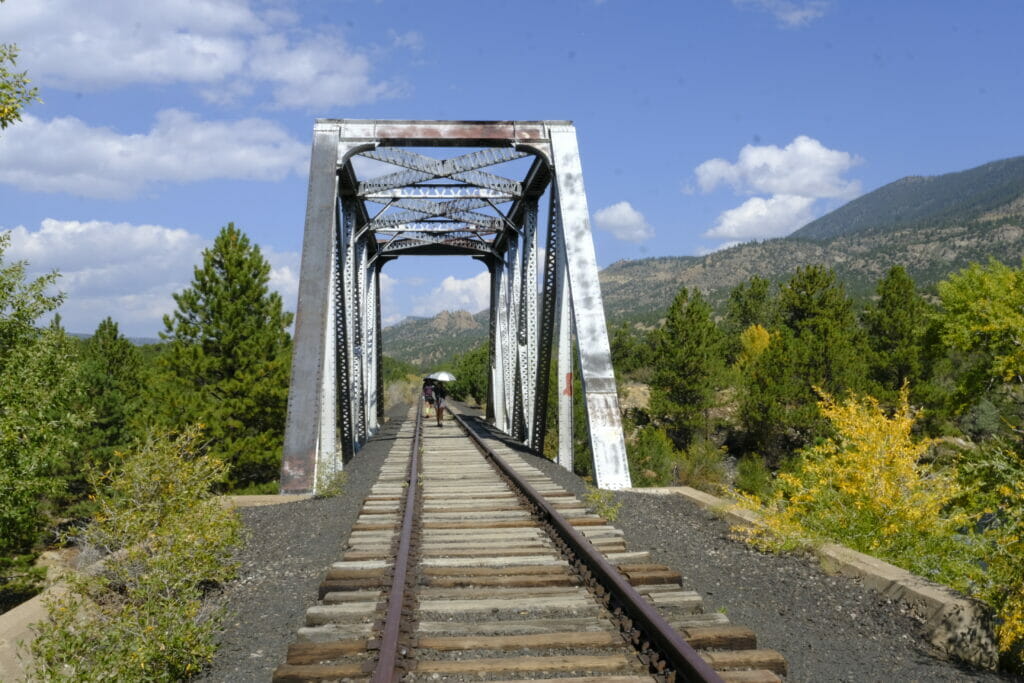 Across the bridge there was a railroad track that had dirt piled up over the crossing. We asked a fisherman about it, and he confirmed trains hadn't run there for years. For at least 35 miles we would have easy walking through to Salida. We had no water issues and we even walked right through the town of Buena Vista for a nice lunch.

I think river gorge walking is my favorite landscape to walk in. Especially since we were on the railroad. There were old telegraph and electrical wires with old glass insulators on them. We also found old cowboy caves under the cliffs and boulders.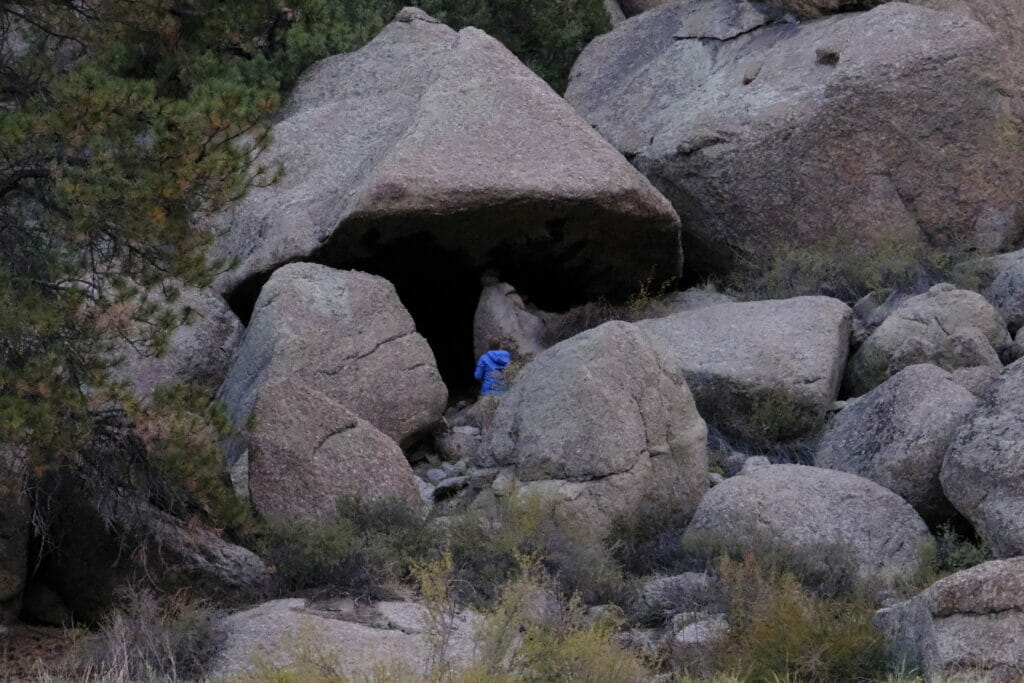 Later in town we found out that it is very unusual to travel through Brown's Canyon if you aren't on a private rafting trip. And a lot a people wait a long time for that as well. So even though we missed the Collegiate Peaks we got to see a very unique place where very few people go.
Until next time,
Henry
COVID-19 note: The Strawbridge family anxiously watched as the coronavirus issue threatened their plans to do the CDT this year. After careful consideration the family made the decision to drive to Montana to start the trip to avoid any possible exposure on airplanes. None of the family members exhibited symptoms during the journey.