By Henry Strawbridge
Editor's Note: The Strawbridge family from Lakeland, Fla., hiked the length of the Continental Divide Trail – all 3,100 miles of it – from Canada to Mexico. Henry Strawbridge, 14, provided updates of their journey to Trout Unlimited as they passed through the historic range of seven native trout species. You can track the family and see reports submitted by Henry on this map.
Waking up at 6 a.m. in a bed is easier than 6 a.m. in the morning on the ground. That morning, we just rolled out of bed and walked out to the road with Doug and Liam at our sides.
We needed to hitch 40 miles east, over the pass and back toward the trail. It took a while to find a ride. Because of this, our official start to the day wasn't until around 9 a.m. We made it seven quick miles of road walk before our early lunch. We stopped near a creek. I caught a brook trout while the others rested in the shade.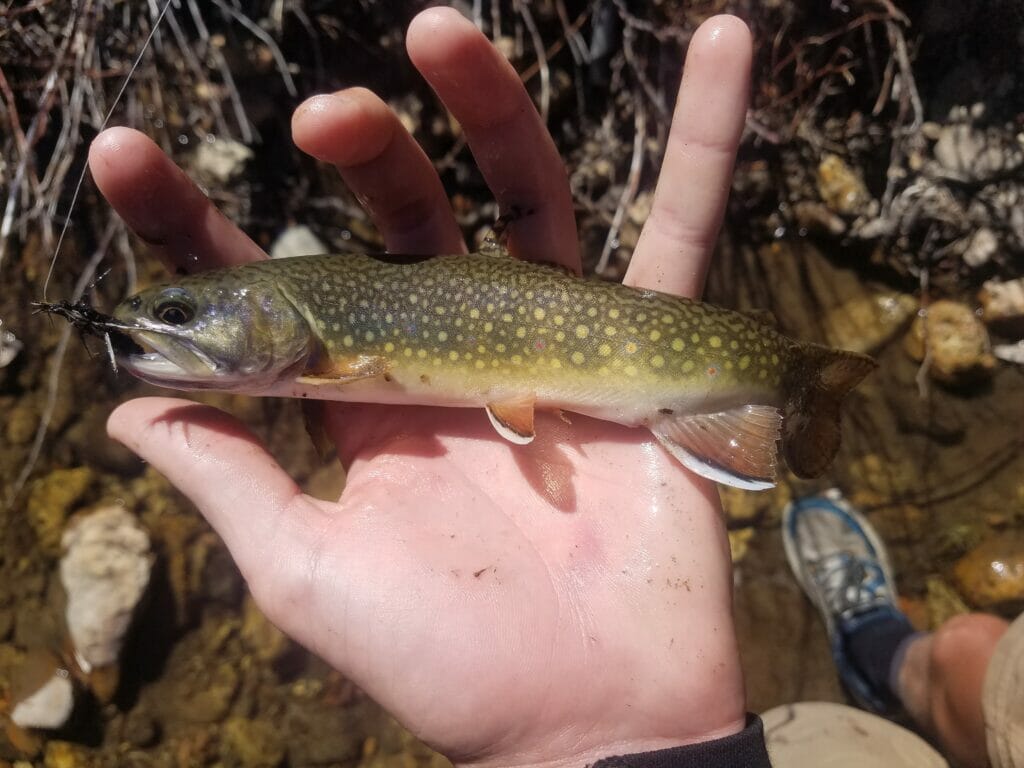 It turned out to be an all-day climb. Often the alternates are like this. They drop down and avoid some of the high country. The walking is easier along the valley floors, but eventually you have to climb back up to the ridges. When we reached our stopping point, we set up our tents by the moonlight. By this point, Doug and Liam were spent. They were happy to be in their tents but not at all excited about the next day. It is a hard thing to go from not walking very much to an 18-mile day, much less an uphill 18-mile day.

Because we were at 10,000 feet the morning was really cold. Doug was not too happy about that. We got about six miles into a surprisingly hard day before Doug decided it was a little too hard for them. They decided to turn around and head back to the road, where they hoped to find a way to skip down trail and meet us at our next stop, Chama, N.M.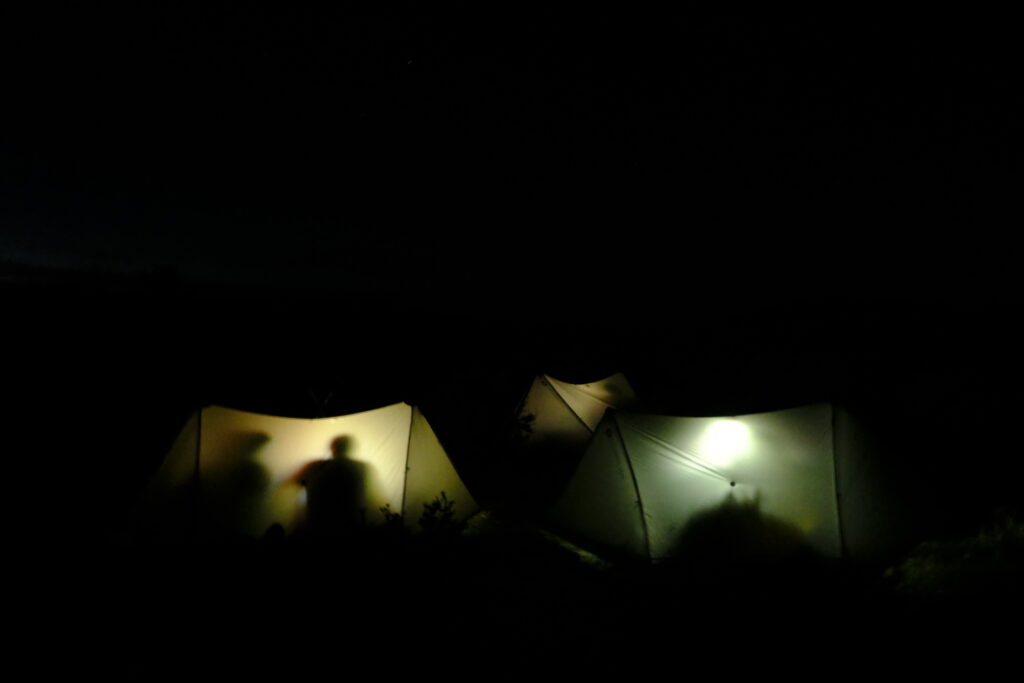 Unfortunately, we didn't know they were turning around and didn't have any way of communicating with us, so my dad decided he and I should run back and find them. That added four miles to an already long day.

The terrain consisted of a lot of elevation gain and loss for the whole section. Even the southern San Juan's were challenging. Almost every creek we crossed had fish in it. I had to be content to just look at them though. The rough terrain slowed our progress, and the days had grown shorter. Every time I thought about stopping to fish, someone would say, "C'mon guys, we have to keep moving."
One nice thing about the change in the weather is that we were beginning to see a lot of golden aspen trees. It is almost as though they give off their own light. Even well after sunset, you walk under an aspen tree stand and see the trail light up.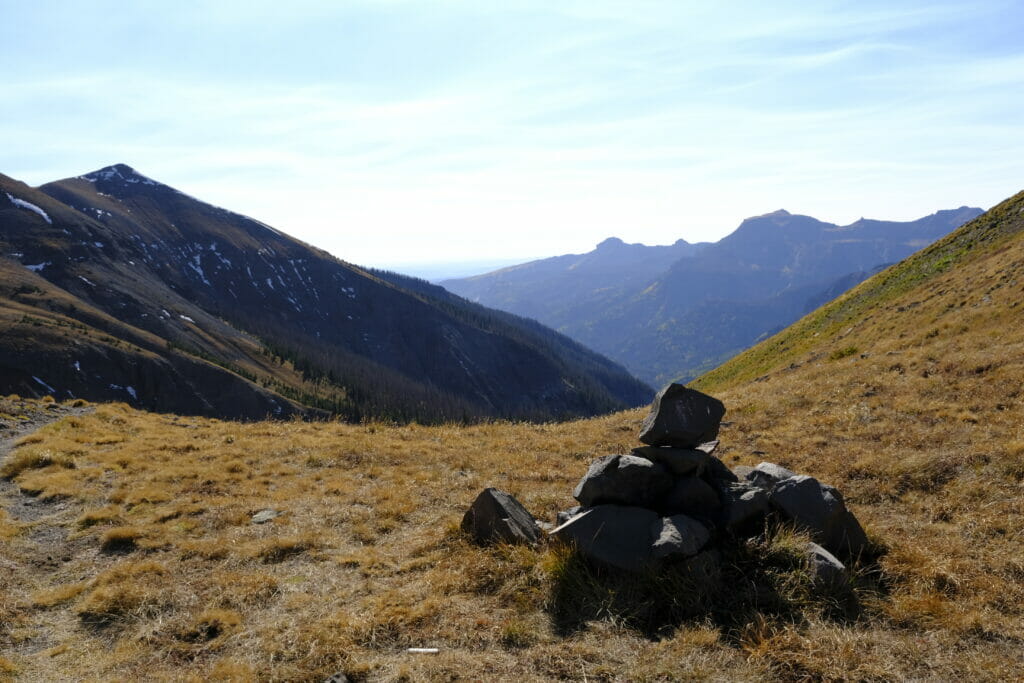 I had a long argument with my sister about whether the trees were really capable of it. My dad said I was wrong. His friend Doug told me later that it was possible, and that they probably talked too. I'm inclined to agree with my dad. I really enjoyed walking through these glades of aspen trees.
We also started to pass a lot lakes, one had a massive old chimney
standing where an old house had stood a long, long time ago. I could
not believe it, we must have been at least 70 miles away from the nearest town. What must it have been like to live out there long ago? I can't imagine trying to make it through the winter there.

Within about 6 miles we passed the headwaters of two major rivers, and saw more and more wildlife. I wondered if the approach of winter had made the animals less cautious. I know it is mating season for the elk, so it may be that that is also the case with other species.
Either way, it was fun to get to see so many animals. Aiden and I saw
two bobcats. We all saw a porcupine.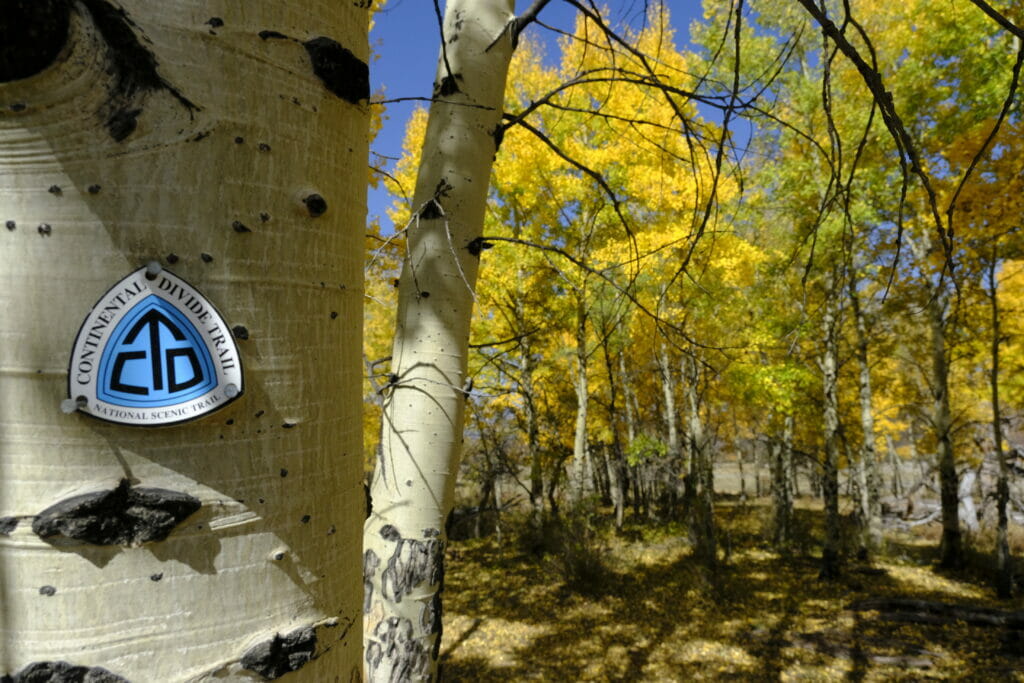 The last day we decided to make a 28-mile push to town. We finished at a highway, high on a pass after dark, at 7 p.m. We tried for a hitch for about 40 minutes. We hadn't seen more than four cars, and we began to look around the pass for a place to sleep. It was getting really cold, and it seemed less likely that we would make it to Chama that night.
Finally, a car coming from the direction of town pulled over. They were a really nice couple who had been eating at the pizza place. After we talked for a few minutes, they decided to take us back down the 20 minutes to town before turning around and driving back over to their house. They lived another 30 minutes over the pass. I couldn't believe how nice they were to take us to town.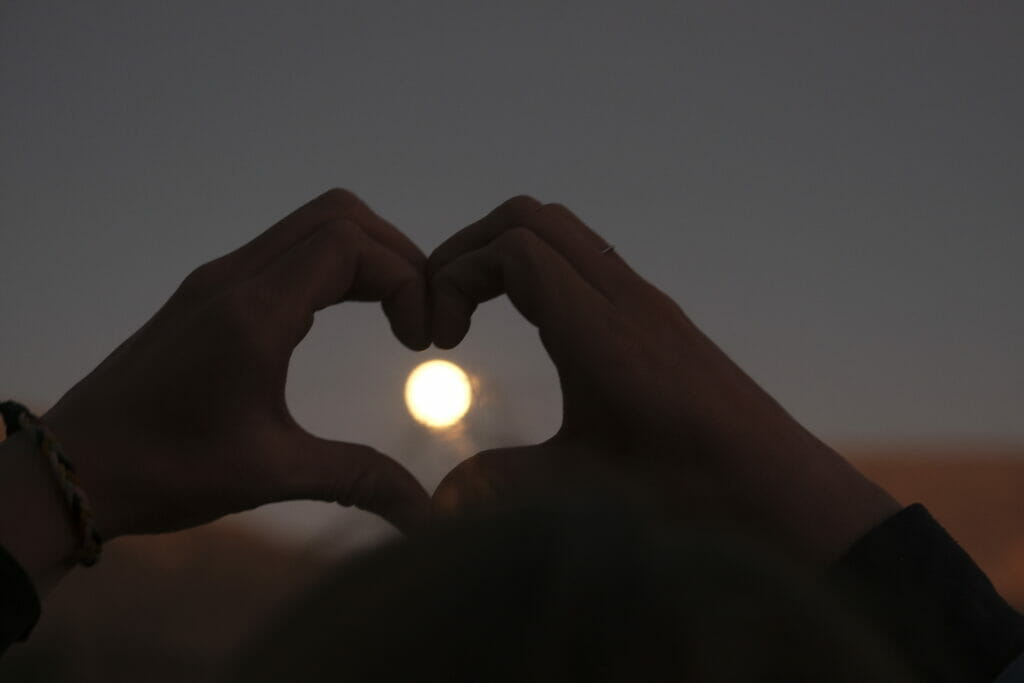 On the way to town in their Subaru Outback, they told us that while they were eating dinner a man and his son had walked up to their fire and asked if anyone sitting there would go up to the pass to pick up some hikers. Apparently, Doug and Liam had been trying to get people to come and pick us up all night. Though his communication of what he was wanting people to do hadn't been completely clear, they were at least prepared to look out for some hikers at the pass. It was a cramped ride with all six of us in the back seat of the car, but we were extremely grateful all the same.
Until next time,
Henry
COVID-19 note: The Strawbridge family anxiously watched as the coronavirus issue threatened their plans to do the CDT this year. After careful consideration the family made the decision to drive to Montana to start the trip to avoid any possible exposure on airplanes. None of the family members exhibited symptoms during the journey.