Since I lived in a landlocked state and only chase salty fish occasionally, I always find myself questioning my fly choice. Luckily, the team at Umpqua set us up with some nice boxes of flies to chase baby tarpon.
We boarded the plane in Durango donning masks and carrying our rods and reels for our first trip in nearly two years. Ecstatic didn't even begin to explain my feelings about heading to the northern Yucatán to catch one of my favorite saltwater species.
We arrived at Fly Water Travel's Tarpon Cay Lodge in the small fishing village of Rio Lagartos and promptly met with the head guide to get our setups dialed and our fishing details for the following day. After a poolside margarita or two, we crashed to wake before the sun and the wind.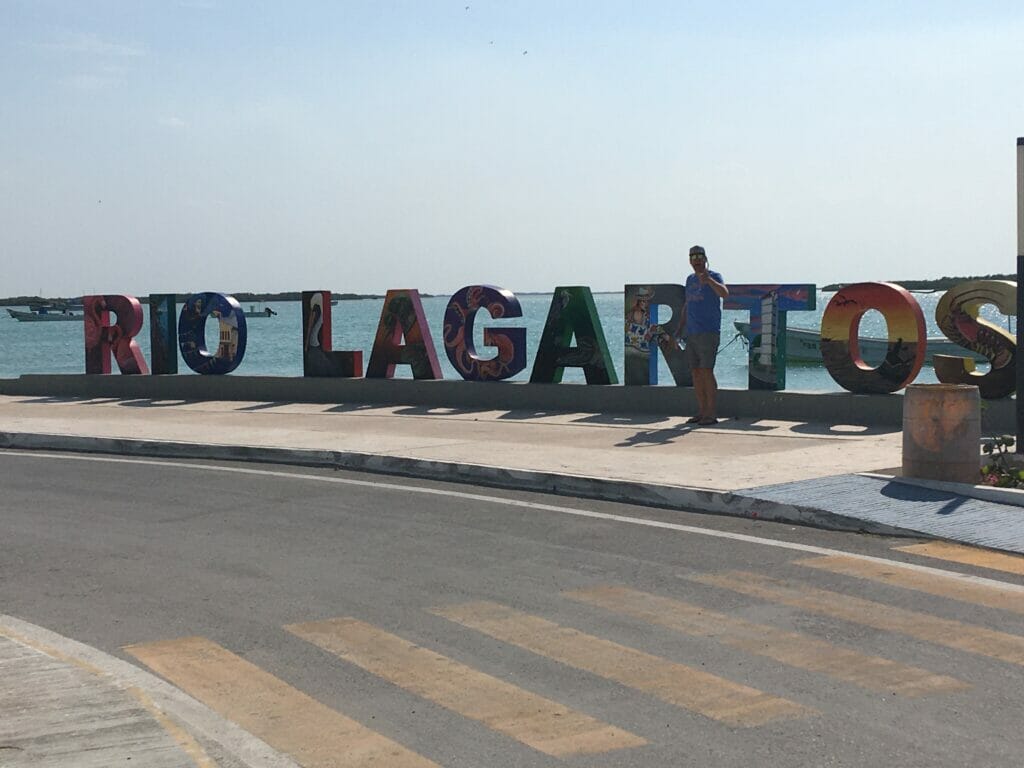 Umpqua's Megalopsicle was first up. Sporadic dorsal fins breeched the surface all around us, but they weren't interested, so we tied on a Tarpon Toad in tan and whammo! Our first baby tarpon was in hand with smiles and high fives all around.
This is one of the greatest patterns of all time for tarpon, as evidenced by photos of it in tarpon mouths on many magazine covers and fishing tournaments won with this fly. The rabbit strip is tied skin-side up so a tarpon's big eyes see it correctly from below, and with a variety of colors, anglers anglers — and tarpon — have some options.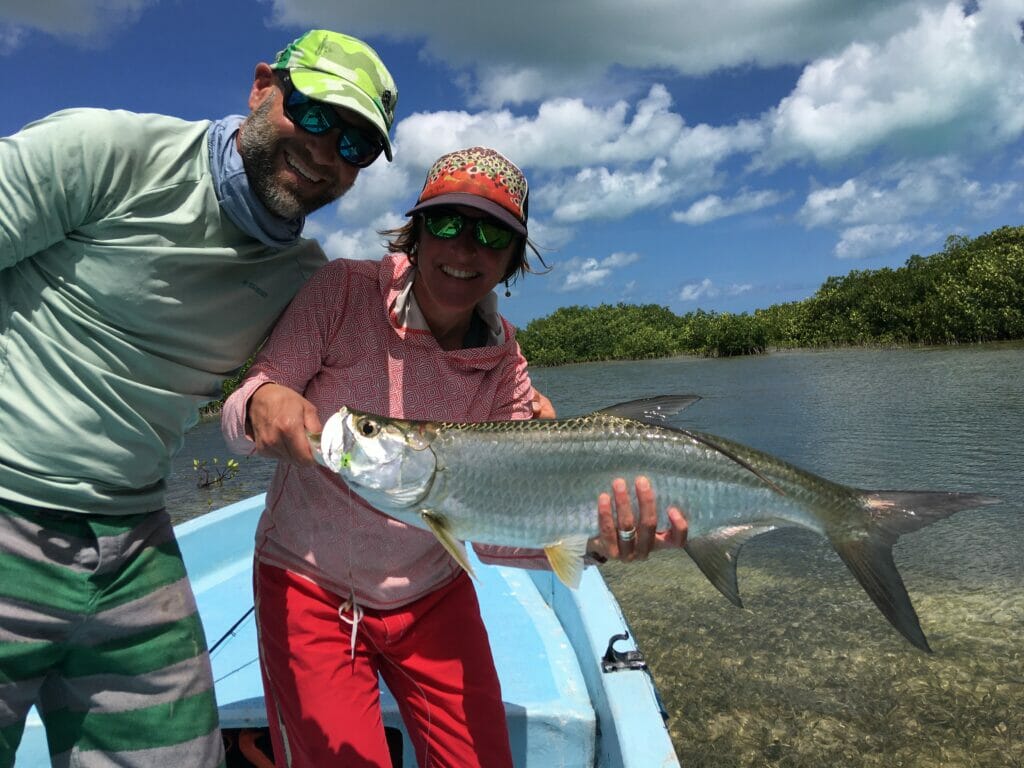 Once the wind starting kicking up in the afternoons, we headed deep in the mangroves with the Tuscan Bunny in red and white tied tight to the leader. Umpqua signature tyer, Drew Chicone, created this one to float high in the water column thanks to the Fetticine Foam, and the bunny tail performs the classic movement tarpon can't resist. Indeed, they couldn't.
Occasionally throughout the day, we'd see fish, but they wouldn't be interested in what we were offering. We changed from these successful flies to the Laid-Up Tarpon or variations of gurglers, but to no avail.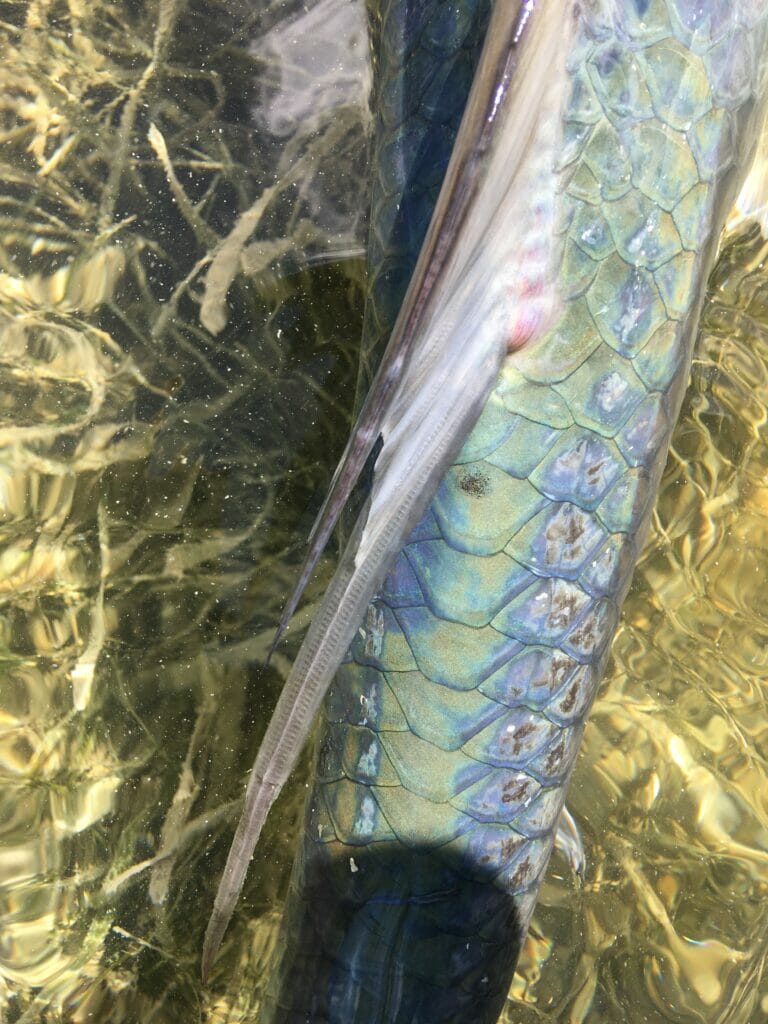 With numerous fish jumped and quite a few to the boat, we had a successful trip, if measured by fish count alone. In addition to the tarpon, we loved seeing the other creatures like flamingoes, crocodiles, frigates, storks, heron, barracuda, snapper and many other saltwater denizens.
We'll be back. Armed with more Umpqua flies and ready for action.