Volunteers are an inspiration to the work Trout Unlimited is doing
My first exposure to Trout Unlimited's volunteers occurred perhaps 25 years ago. I was helping to lead an effort by the U.S. Forest Service to protect more than 58 million acres of wilderness quality public lands and was invited to speak to the Rapidan chapter in Virginia. President Clinton had announced the initiative at Reddish Knob on the George Washington-Jefferson National Forest in Virginia, so it seemed appropriate to accept the invitation.
During the question-and-answer period, I asked a question. "What is the most important thing to remember about working with volunteers?"
Marcia Woolman, who years later would win TU's highest volunteer honor, the Mortenson award, spoke up and said, "Always remember to say, 'thank you.'"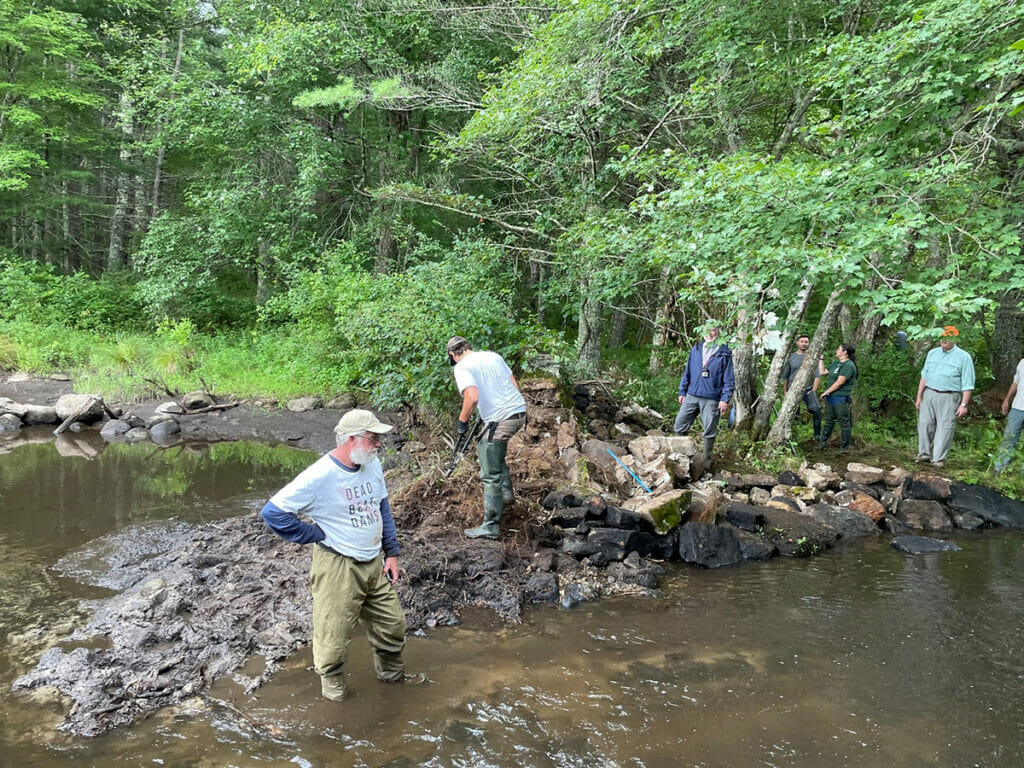 I think of that story every time I visit with a council or chapter. As we contemplate the end of another year, I want to thank our chapters and volunteers for their inspiration.
This summer, for example, I was with the Deerfield River Watershed chapter in western Massachusetts. At their banquet, I recounted with mild amazement how they convinced a dubious state fish and wildlife agency that not only were wild trout spawning in their namesake river, but that hydropower operations were compromising what could otherwise become an exceptional wild trout fishery.
In service of their advocacy, the chapter and council donated a boat and fish shocking equipment to the state agency so it could determine whether wild fish persisted in the Deerfield. The state found that wild fish outnumbered hatchery fish two to one! The chapter this year reached a minimum flow agreement with the hydropower company to ensure successful trout spawning on the Deerfield, and is now on the verge of succeeding in ending stocking and making its namesake river a fully wild trout fishery.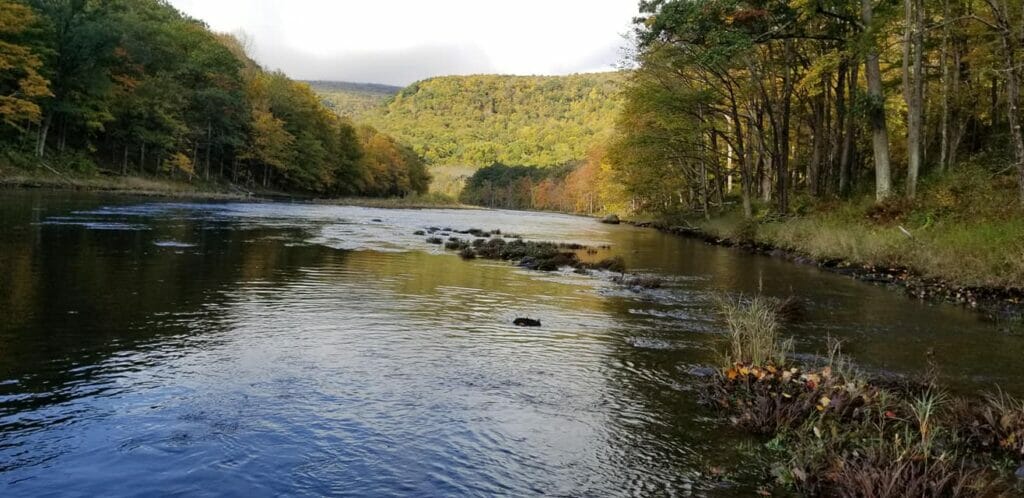 Right before that talk, Glenn Place, the irrepressible president of TU's Rhode Island chapter invited me to participate in the removal of a small dam on the Wood River, a brook trout stronghold. The comradery of the trip was awesome. Partners such as the Rhode Island Department of Environmental Management, local watershed groups, and Protect Rhode Island Brook Trout showed up and helped to remove this unneeded and obsolete dam.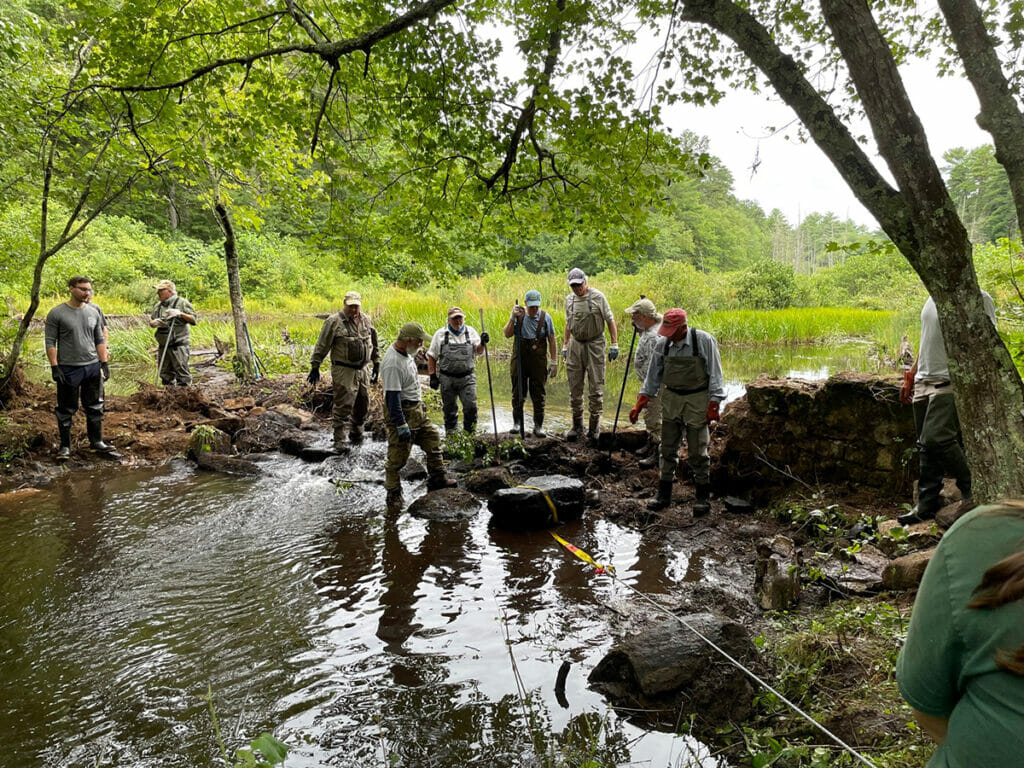 Thousands of similarly unneeded and obsolete dams dot the waterways of New England. It took a combination of strong relationships with partners, a lot of trust between the state of Rhode Island and TU, and a bit of pluck to make the dam removal possible. But it is a model that we can replicate across the nation.
Before we left, one of the volunteers ran from the woods and told us how he had already seen a brook trout swim upstream from the previous blockage.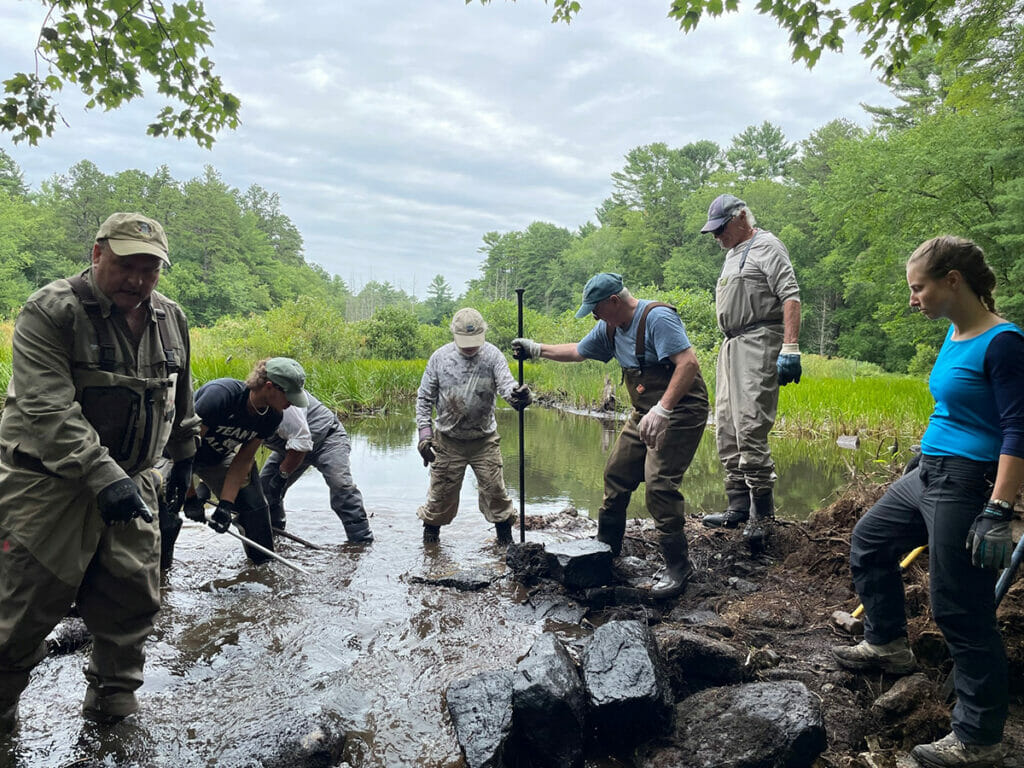 I have likely spoken at the Arizona Council's Native and Wild Trout Conference five or six times over the years. I continue to attend because Arizona's chapters and council demonstrate an incredible commitment to wild and native trout, which are at risk of extinction because of climate change. Many would proclaim these to be "write off" populations—but not the Arizona chapters and councils. Their work to help recover the natural resiliency of rivers and streams in the face of climate change is downright inspiring and gives me hope for the future.
The Apache trout was listed as "endangered" under the Endangered Species Act in 1973. It was downgraded to "threatened" a few years later. The Fish and Wildlife Service is now considering removing the Apache trout from the Endangered Species Act, altogether.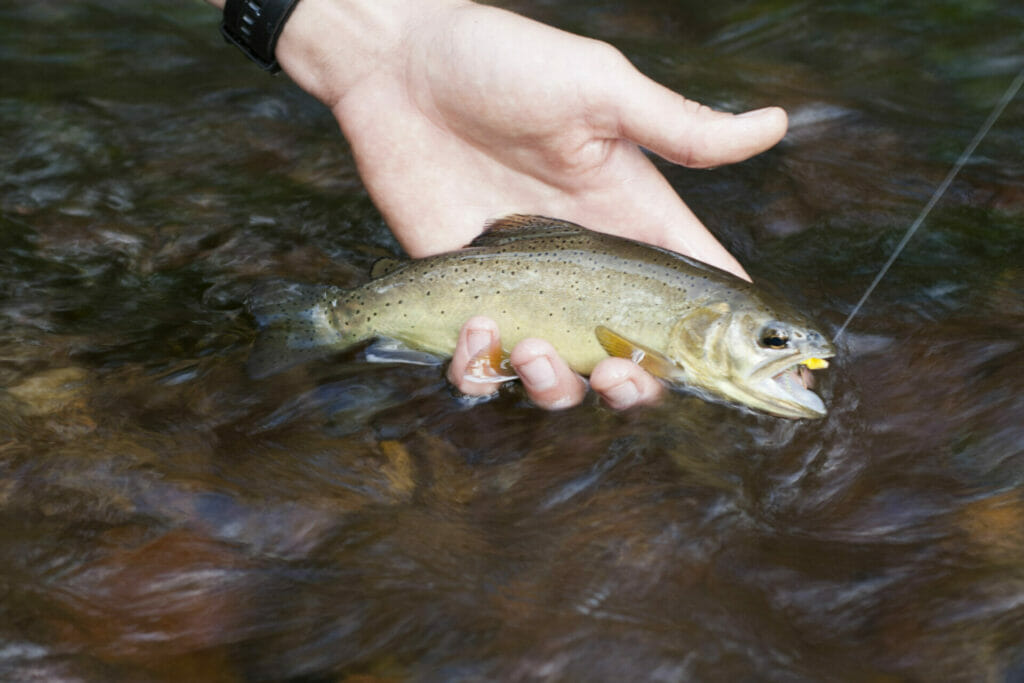 Nearly every native trout and salmon have been proposed for listing under the Endangered Species Act; this would be the first time that a native trout or salmon has been removed from its protection. The recovery of the Apache trout is a testament to years of work by our volunteers and partners, such as the White Mountain Apache Tribe, Arizona Game and Fish Department, the U.S. Fish & Wildlife Service, and the U.S. Forest Service.
My interactions with you all inspire and motivate me. Please keep them coming. And, following the good counsel of my friend, Marcia Woolman, thank you for another great year!