Here's how you can give back to the communities and businesses that give so much to visiting anglers and outdoor lovers
Feast or famine—that is the weather pattern in the West. My friend Nate Blue recently wrote and told me that his town of Bodfish, Calif., had received 0.95 inches of rain so far in 2022. Meanwhile the Yellowstone area received four times its normal amount of rainfall— since the beginning of June.
On Sunday, June 12, a once-in-500-year flood caused extensive damage to Paradise Valley, the area along the Yellowstone River and roughly between the towns of Livingston and Gardner, Mont. The flooding was so bad that 10,000 people were forced to evacuate Yellowstone National Park.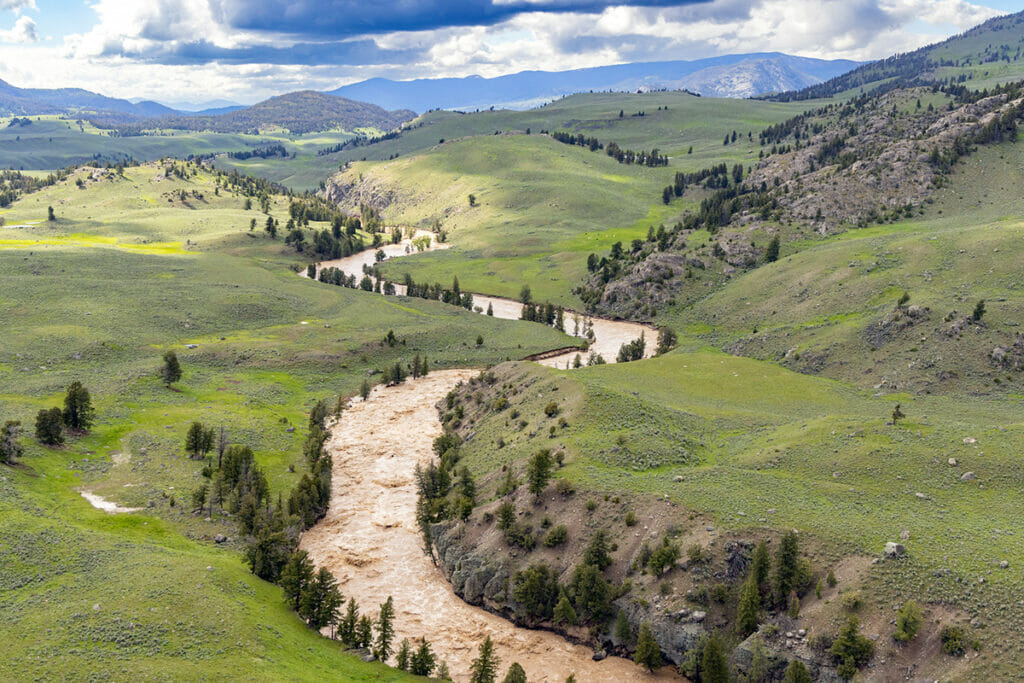 In the aftermath, I called my friend Mollie Simpkins, who works for Sweetwater Fly Shop in Livingston. Mollie is one of those people who not only believe in giving back, but who live their lives that way. She has served as a board member for a variety of Trout Unlimited chapters and volunteered for, and then directed, the Mid-Atlantic program of Casting for Recovery. She worked with the Mayfly Project and served as a founding board member of For Three Sisters.
As if that is not enough, Mollie also co-founded the Guide Relief Program to help financially support Montana fishing guides through COVID, and to support their mental health.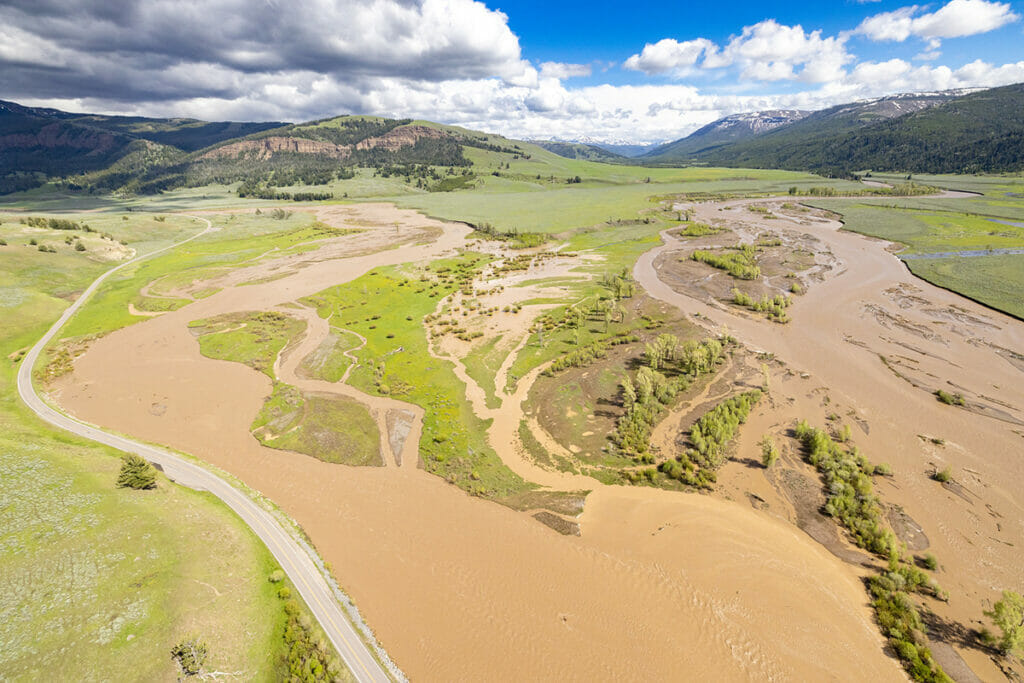 After seeing the devastating floods in her town, I called Mollie and asked how TU might be able to help her and some of the other shops in the Livingston area. Mollie's reply was simple:
"Just tell everyone that we are still here, and still open for business."
I have written in the past about the generosity of the fly fishing industry. Paradise Valley is mecca for many anglers. But the small businesses and fly shops that are so dependent on Yellowstone tourism will take a hit as visitors cancel their trips and the National Park Service and state of Montana rebuild the infrastructure and businesses that were damaged by the floods.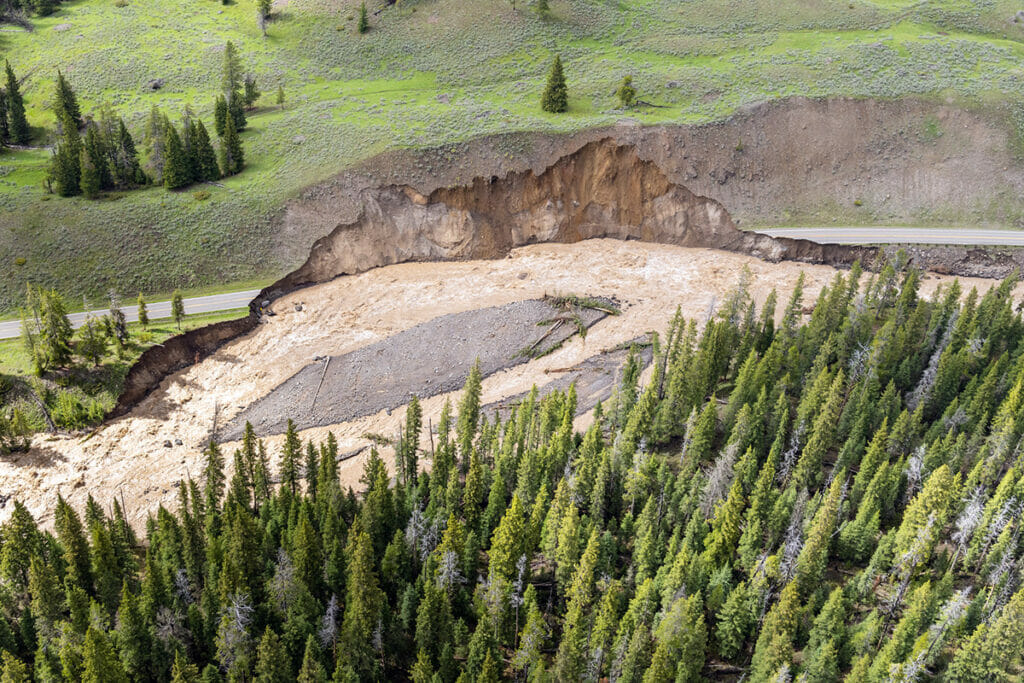 How to help
Now is a good time to give back to those who give a lot to us. So, in addition to supporting all the great TU partners and nonprofits that Mollie works with, let's help out the good people of Paradise Valley who have fed us, sold us gas, put roofs over our heads, and helped us pick exactly the right fly to catch beautiful native trout.
Guide Relief Program
The Guide Relief Program was designed for times such as this. Its goal is to support guides on and off the water by offering them small grants in moments of crisis. Impressively, as awareness grows about the importance of mental health, they also offer access to two free months of mental health services for any guide who applies.
After the flooding, Josh Mills of Spokane, Wash., started a grassroots fundraising campaign encouraging individuals and companies to auction off flies on Instagram. The proceeds will be donated to the Guide Relief Program. As of this writing, the effort has raised $40,000 to support guides who have lost income due to cancellations. You can learn how to participate in Josh's Flies for Flood Relief program here. (Mollie describes their collective ongoing efforts here.)
Park County Community Foundation
Many homes and businesses were damaged or destroyed by the floods. The Park County Community Foundation worked with the Gallatin County United Way to create the Southwest Montana Flood Relief Fund. Your support will help provide emergency shelter, drinking water, food, clothing, food replacement from lost freezers and refrigerators, and will also help with clean-up and rebuilding efforts.
Paradise Valley Shops & Businesses
A lot of businesses in the Paradise Valley will suffer from the flooding—whether due to cancellations or flood damage. If you are in the area, stop and have dinner, gas up, and otherwise support the local economy as its communities rebuild. In addition to trip cancellations, foot traffic will suffer for the fly shops such as Sweetwater, Anglers West in Emigrant, Mont., and Park's in Gardiner.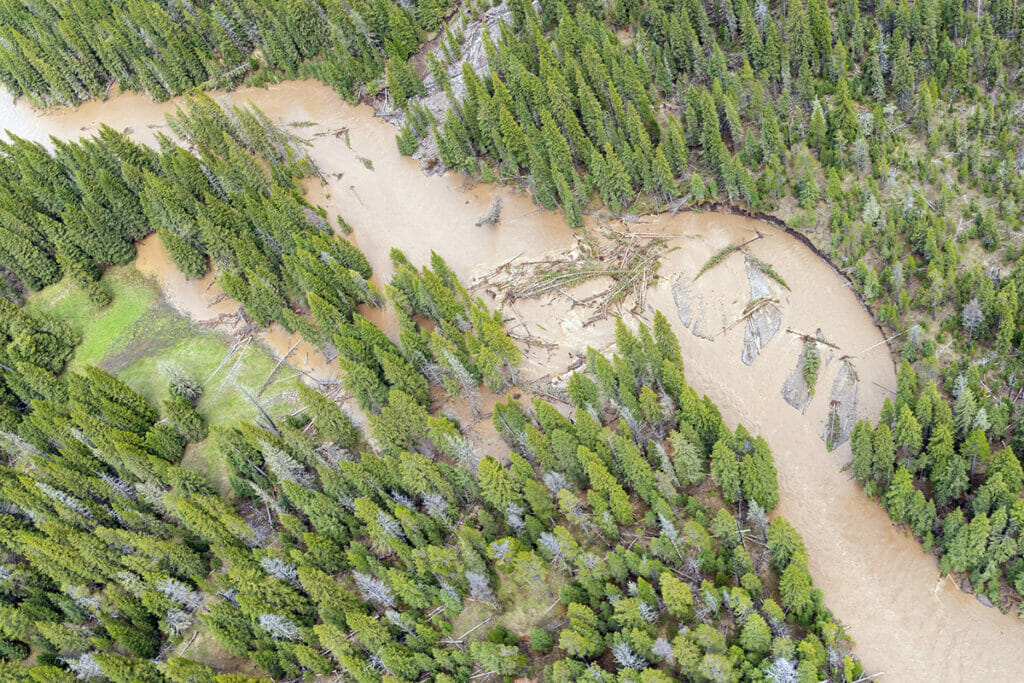 So if you are in the area, stop by and buy a little extra tippet or a few more flies than you need. More important, all those shops have online stores. Check them out, and buy a new rod, reel, or other gear. Even better, gift cards provide shops with a cash infusion to help them weather a downturn in business.
I have always appreciated how—whether it is stopping ill-advised mines in Bristol Bay, Alaska, and on the Smith River in Montana, or fighting to remove the four lower Snake River dams—the fly fishing community comes together in times of need.
This is one such time. Thanks in advance for stepping up to help.