TU and Orvis asked teens to write about their special connection with nature – read the winning entries
A decade ago I traveled to a size XXL outdoor show in Chicagoland where I spent the better part of a weekend working the TU booth and handing out swag to the young anglers in the crowd. I'll never forget one particular teen fly fisher I met, an older girl who had already attended two of TU's summer fly fishing camps. She loved everything about her experience with TU, and told me I needed to start some sort of annual leadership program for people just like her: teens who fished and had a passion for being outside.
I knew then and there that she was on to something and that this was one of those golden opportunities to put into motion something special and enduring. It's little wonder, then, that I began planning the inaugural TU Teen Summit in the days following that weekend in Chicagoland.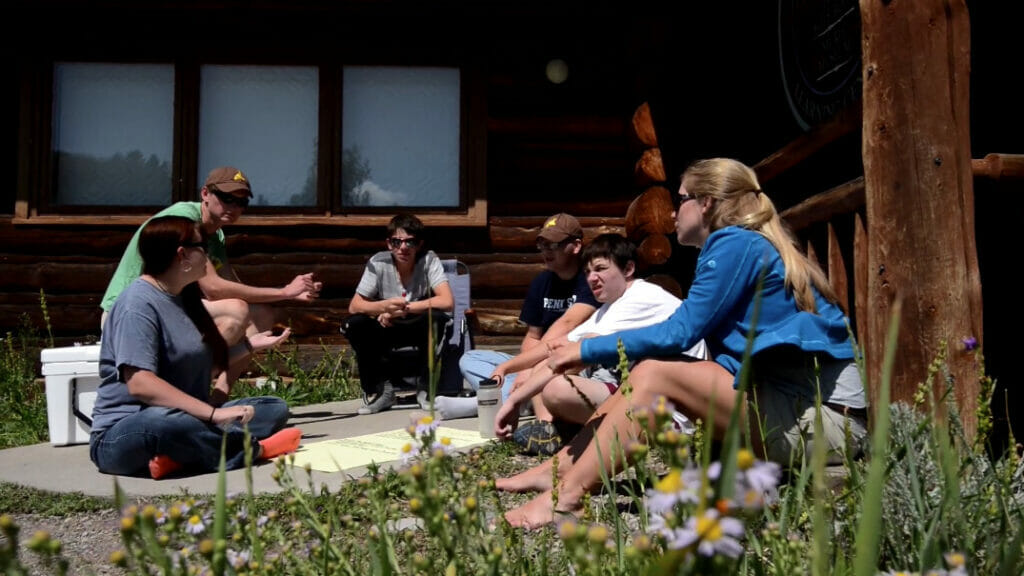 Flash forward ten years and some of our most passionate teen leaders have been through the Summit and the two dozen fly fishing camps offered by TU around the country. Recently, due to the pandemic, we've had to do more and more of these events virtually. And although the format has changed, the love of all things TU abides in these young leaders.
During the 2020 virtual Summit, one teen fly fisher pointed out that "Most people I know don't care about the environment I stay involved because I want to see other people caring about things that are important: cold water and conservation."
Man, can I relate. Conservation and the protection of our community waters are the ties that bind us here at TU, so it is no wonder that one of the main goals of our Headwaters Youth Program is to provide young people a lasting connection to the outdoors.
Headwaters is a series of programs and events created with young students and anglers in mind. Experiential, hands-on education is the very heart of Headwaters, whether it's raising trout eggs to fingerlings through Trout in the Classroom or learning fly fishing and fly tying at TU Summer Trout Camps.
Yes, technology and screens are here to stay, but we can counterbalance Zoom fatigue and device overdose with place-based learning and the cool blend of conservation and angling that only TU can deliver. For many of these young folks, these experiences are transformative, and they carry their sense of stewardship with them forever.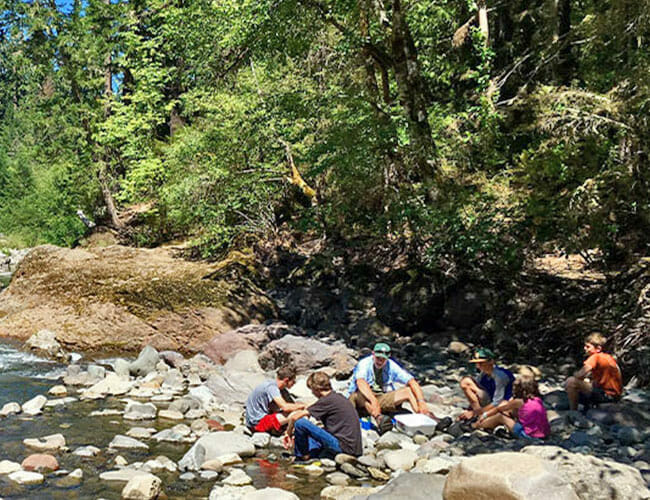 TU Teen Essay Contest
In 2012, TU decided it was high time to celebrate and promote the voices of our youngest supporters. We ran the first-ever TU Teen Essay Contest that summer and have never looked back. Over the years, a host of talented teen writers have entered the contest, and we have published their creative work in the pages of TROUT magazine.
For this year's contest, TU was fortunate to partner with Orvis, and we are thrilled to be elevating these youth voices and fostering future conservation leaders.
"The health of our planet depends on the next generation creating a special connection with nature and understanding the importance of restoring and recovering rivers, streams and other vital habitat," said Charley Perkins, an Orvis product strategist who also serves on TU's Headwaters Youth Program board. "By far the best way to rally the generation is to amplify the voices of their conservation-minded peers."
The 2021 contest prompted teens with this question: Public lands and green spaces are those places where we can go to walk a greenway and listen to the birds, sit in the shade of a tree to escape the summer heat, camp, fish, hike, and explore. Why are these places an important part of your life?
The contest was divided into two groups of writers: middle schoolers and high schoolers. Congratulations to 11th grader Campbelle Redding from Reno, Nev., and 9th grader Spencer Belson from Andover, Mass., who wrote this year's winning essays.
Campbelle writes about her visit to Cascade Lake in Yellowstone National Park at a very young age, and how the reason it was memorable had nothing to do with the number of fish caught. "Of course, being 4, my attention span was generally as tenacious as an 8X tippet," she wrote. "I was captivated by the cliffy banks that hid beautiful cutthroat trout."
She has come to want a Yellowstone vacation every year, and her family has returned again and again.
"Public lands allow for the steady equilibrium of humans and nature," she writes. "Catching my first trout in public waters instilled the value of ensuring this magical place would be preserved."
Spencer laments that he does not live in a trout mecca and tells of how he found other ways to scratch his itch for fishing. After getting a fly rod for Christmas, he spends a summer hiking into the nearby state park to fish. During the pandemic, fishing was a respite from online learning. "The forest became my classroom, its flora and fauna my teachers. My schoolmates, namely the great blue heron, Canada geese, whitetail deer, and others, all welcomed me as I left the monotonous life of a student behind and entered their world."
A big shout out also goes to Elizabeth Bruner and Wyatt Kauth, top finishers in the high school category, and Tyker Hubble and Joseph Troelsch, middle school students who also finished in the top three.
Visit to read the top three entries from each age group. The pieces from Campbelle and Spencer will be featured in a future issue of TROUT.
2021 Trout Unlimited Teen Essay Contest Winners
Frankin Tate is director of TU's Headwaters program.